If you teach a STEM subject and need advanced math equations, you may use LaTex equations. LaTex is a markup language that supports comprehensive and advanced math equations.
Both the simple and the rich-text editors in CN support LaTex code. You and your students can embed LaTex equations in the following places: posts, reflections, Tasks, Pathway activities, and quiz questions and answers.
Embedding a Latex equation in CN is straightforward. The steps below apply to both the simple and the rich-text editors.
Step1. Access the LaTex equation tool from an editor.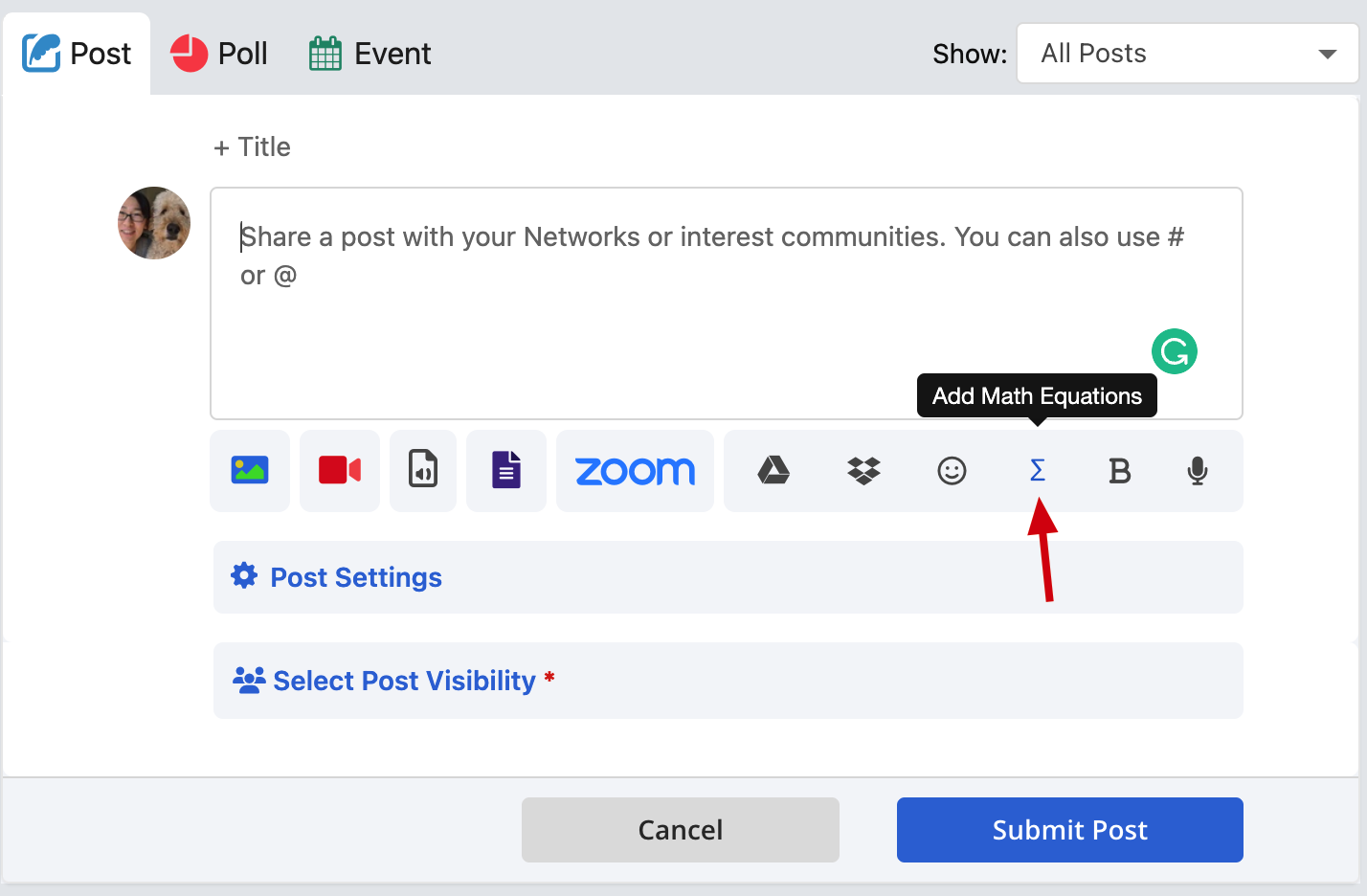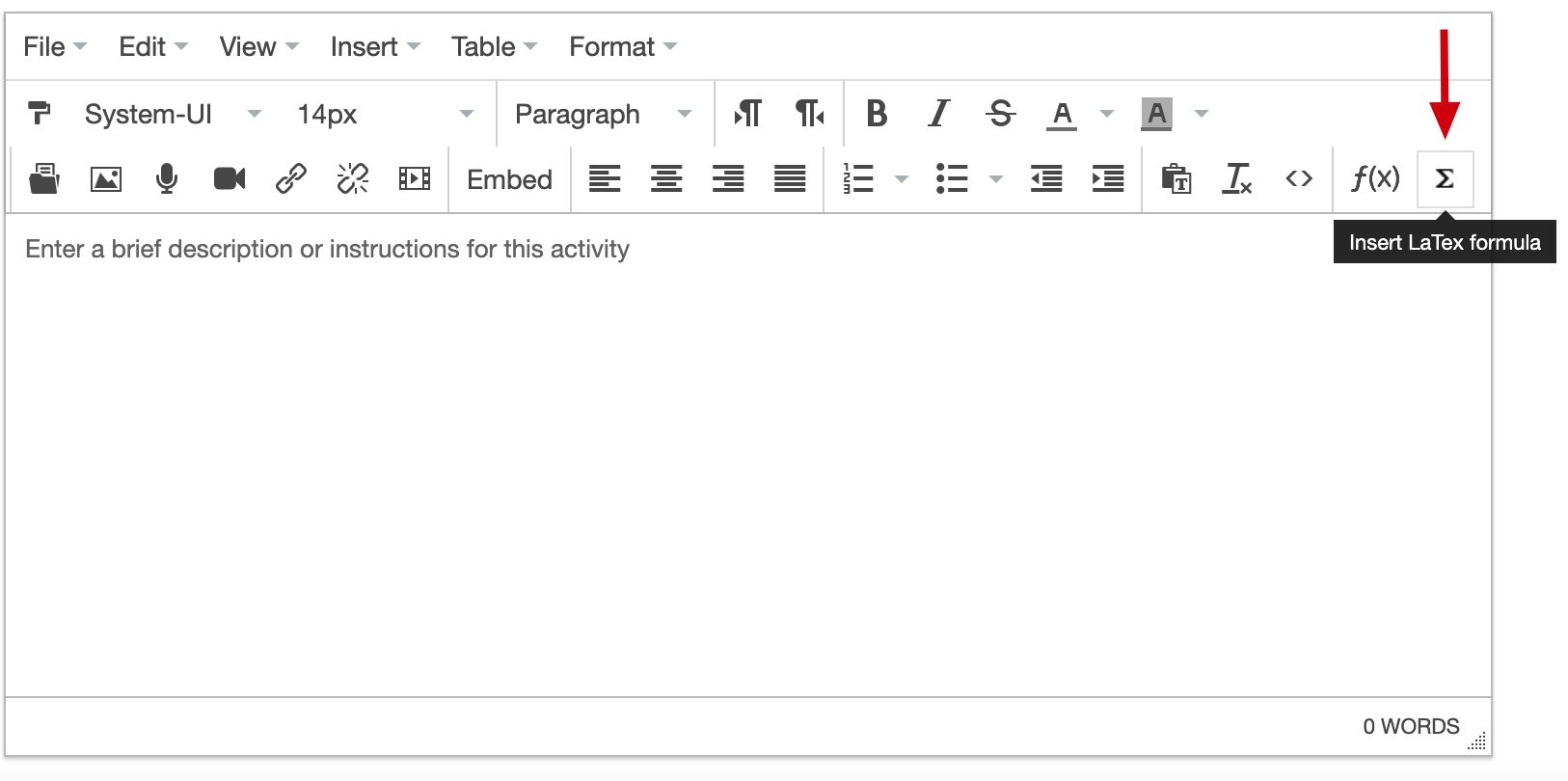 Step2. Create a formula in the LaTex equation editor. Inline is the default setting, which will put the equation you are creating on the same line as other text. You may switch to Block, which will put the equation you are creating on a new line. You can preview the equation in the box at the bottom.
Once the formula is complete, click Insert.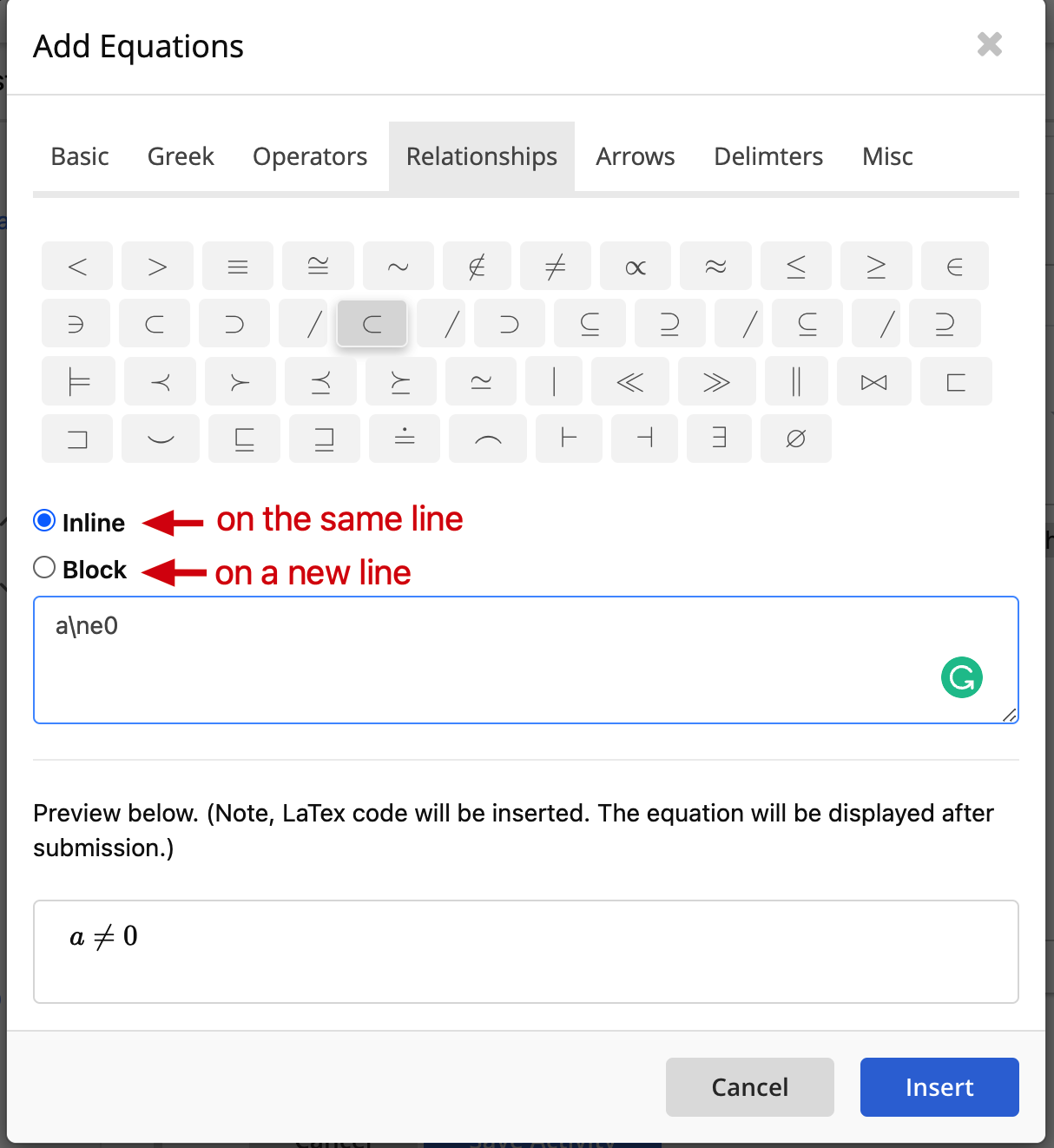 Step3. Now the LaTex code of the equation is in the editor. CN has wrapped the code following the Inline or Block format setting.
Note, the enclosing syntaxes, \(...\) for inline and $$...$$ for block, are very important. Without them, CN cannot recognize the LaTex equation. You must keep them intact.
Here is a post in edit mode with LaTex equations.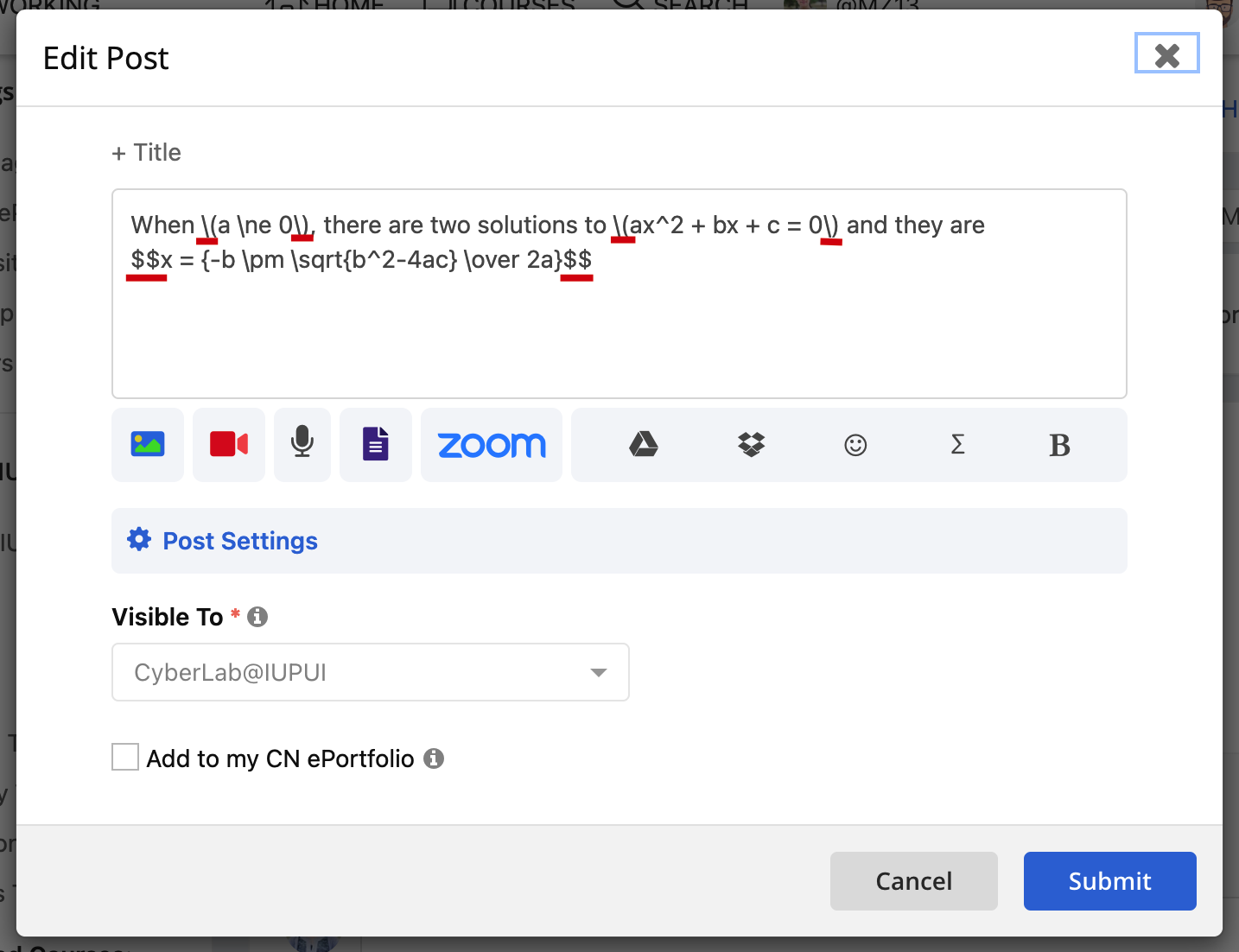 This is the same LaTex code in the rich-text editor.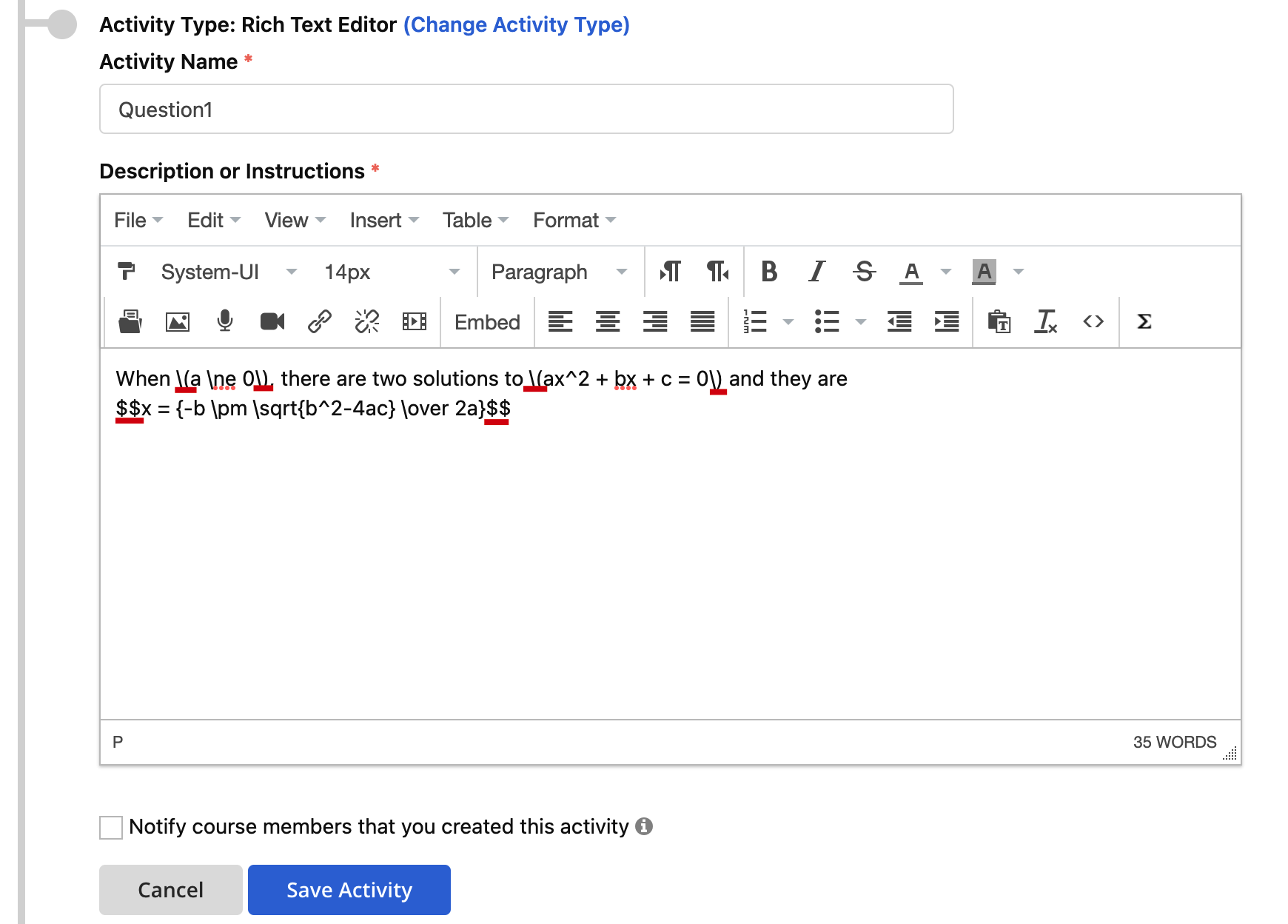 Step4. Once you are done with your content, submit it. The LaTex code will automatically turn into math equations.
A submitted post: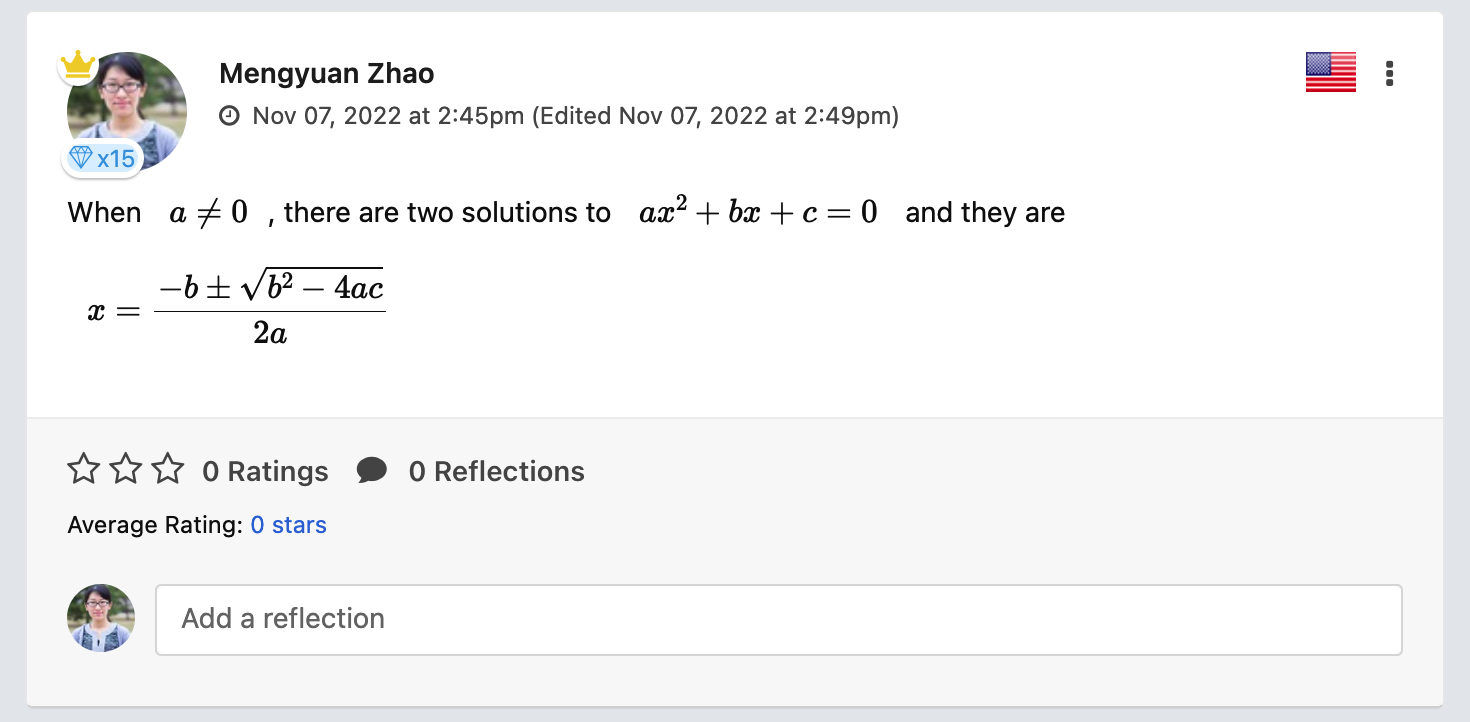 An activity in Pathway LMS:

Note that the CN rich-text editor comes with a graphic formula tool. You may also use this tool if it is sufficient for you.