Instructors can receive notifications about inactive students in their courses and send them messages from the roster. Instructors can filter students and message them based on other criteria like last course visit date, course completion percentage, and more.
Inactive Students Notifications
Instructors can view and modify notification settings from their account settings dropdown.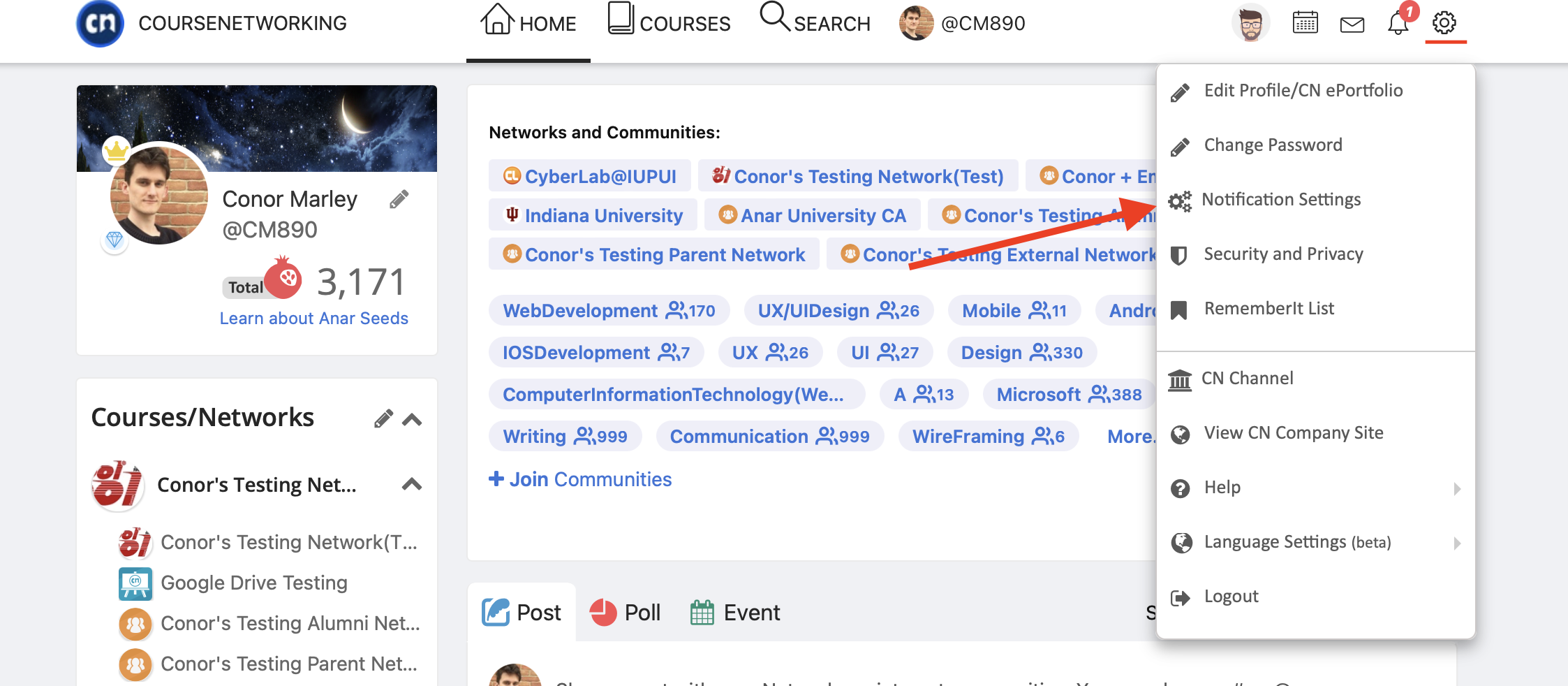 Under My Courses notifications, Inactive Student Alert is set to Weekly by default. Please note this setting applies to all of your ongoing courses. You will not receive this notification for future and ended courses.

If your courses do have any inactive students who have not visited the course for 7 days, you will get a weekly notification email letting how many students are inactive in which course. Clicking the link will take you to the corresponding course roster sorted by last visit with the inactive students on the top.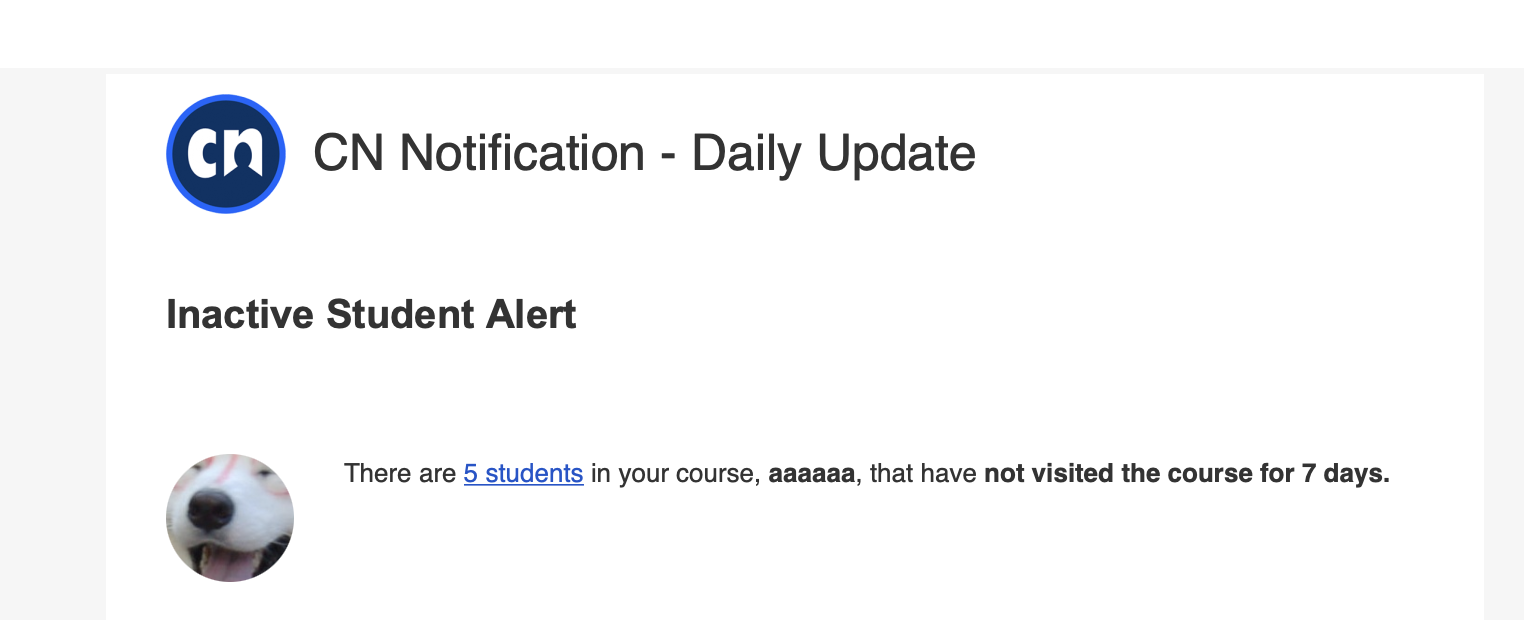 Messaging Inactive Students
Once you are on a Roster, you may click Message Students to email students based on various participation criteria.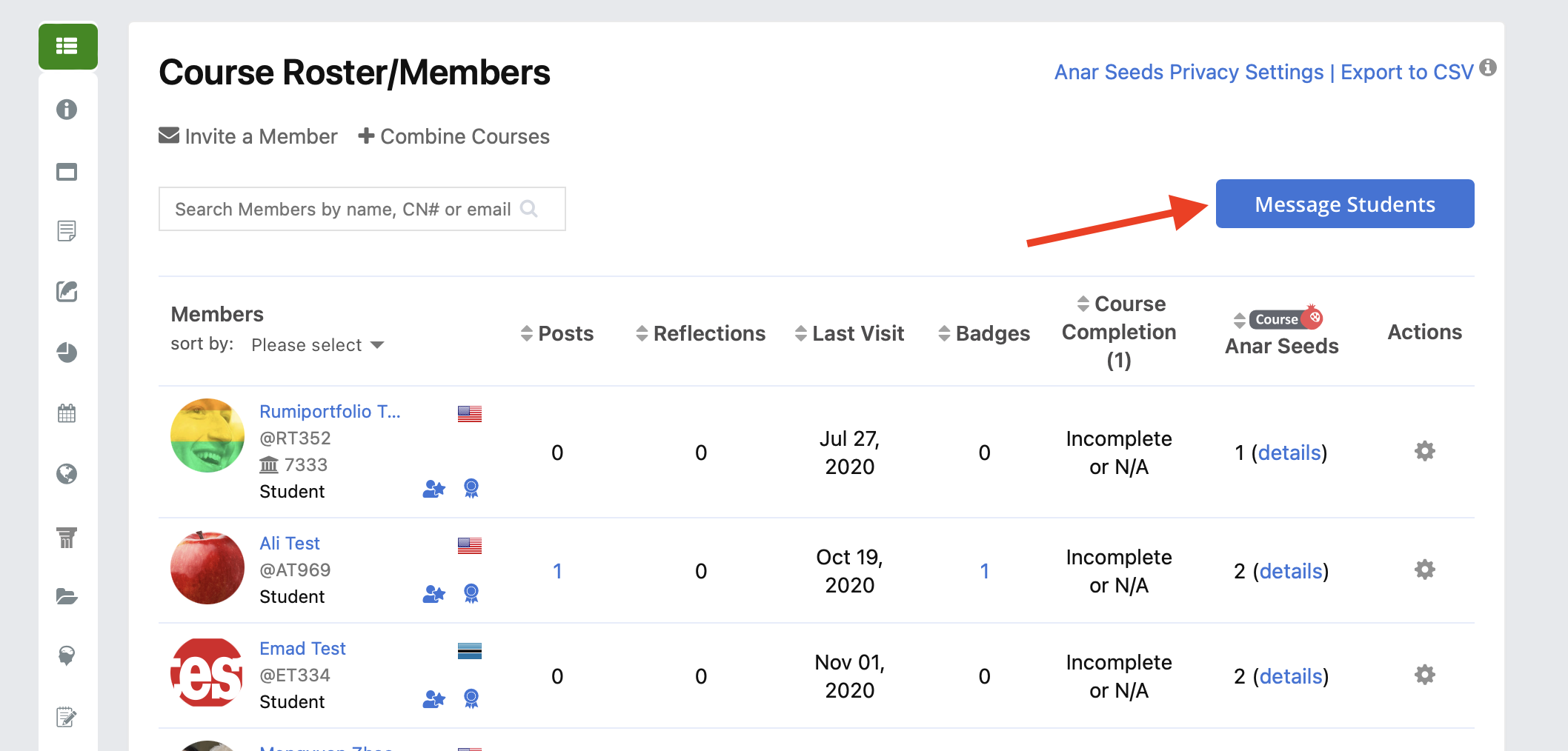 Once the form is open, you can choose which students to email by selecting a criterion and filling it in. This includes how many days since last visit, login date, students who haven't finished the course, course completion percentage, and Anar seeds.
Once you choose who should receive the email, write an email Subject and Message. You can also attach files that will be included in the email as well.
Once you are ready to send it, click the blue Send button.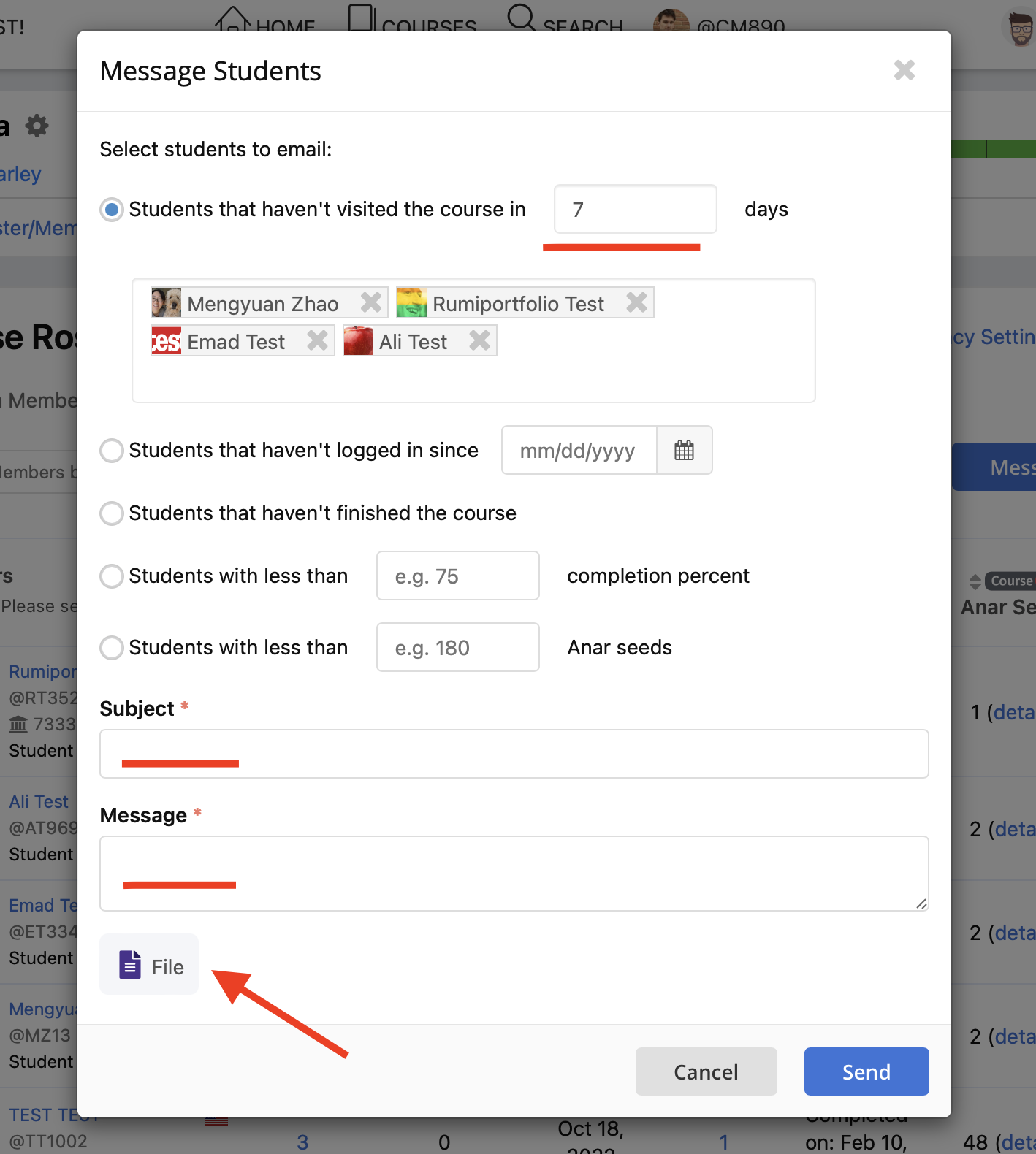 This is an example of what students will see in the email: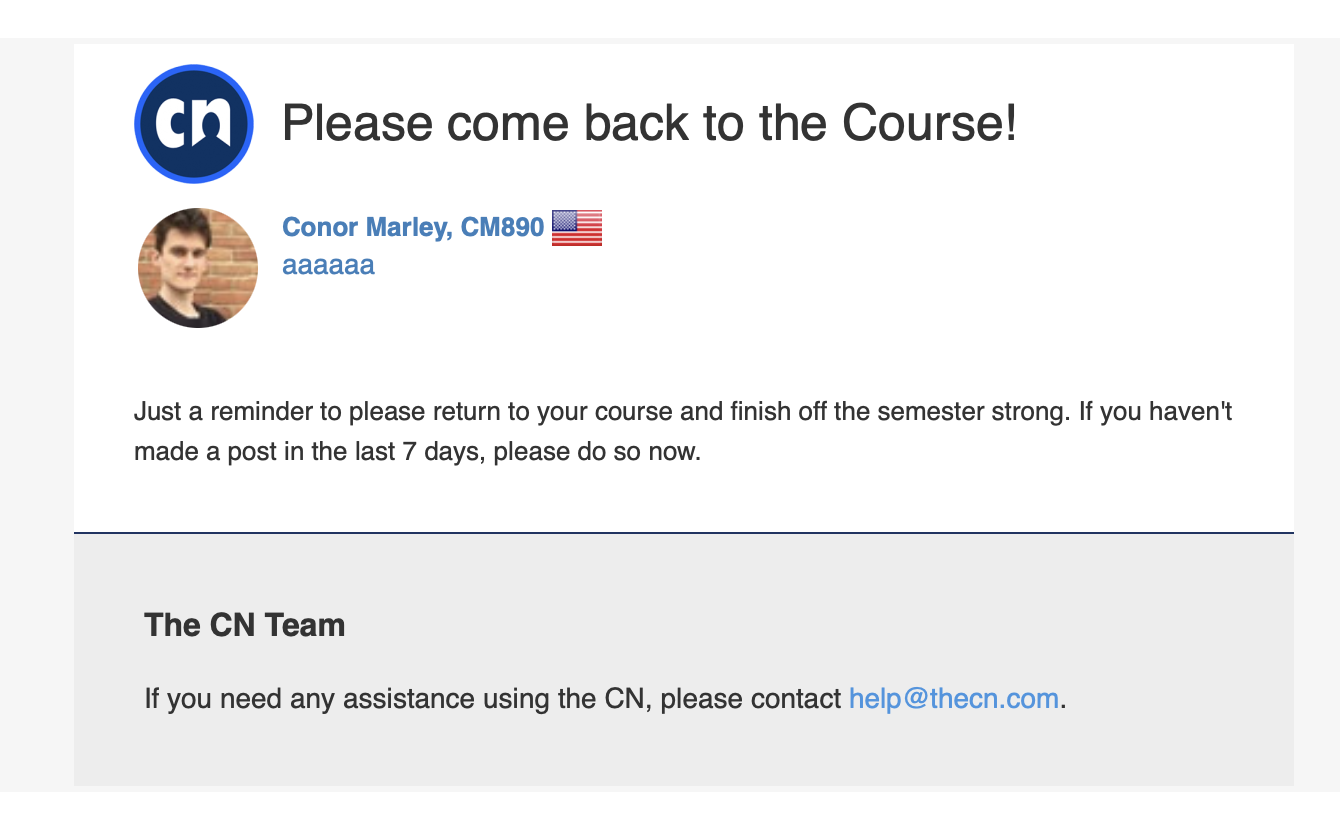 Pathway course instructors can also message students from Analytics>>Inactive Learners.