Instructors can now use the Copy Code from another course to import course content. This allows instructors to import tasks and activities without being an instructor in that other course.
Step 1: Get Copy Code
First, ask the instructor of the other course for the Copy Code. It can be found by the course instructor at the bottom of Basic Course Settings,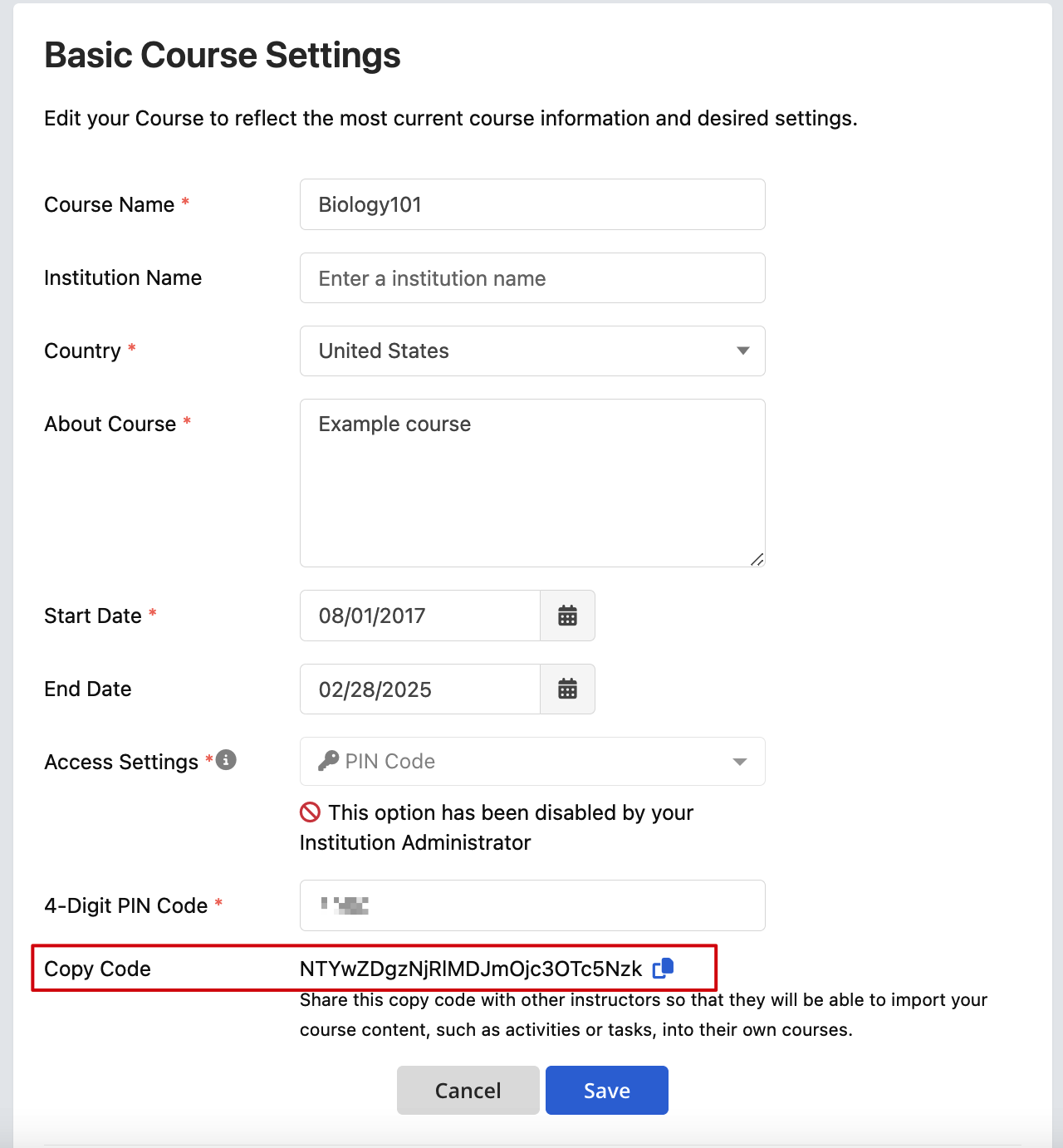 or the course "About" page.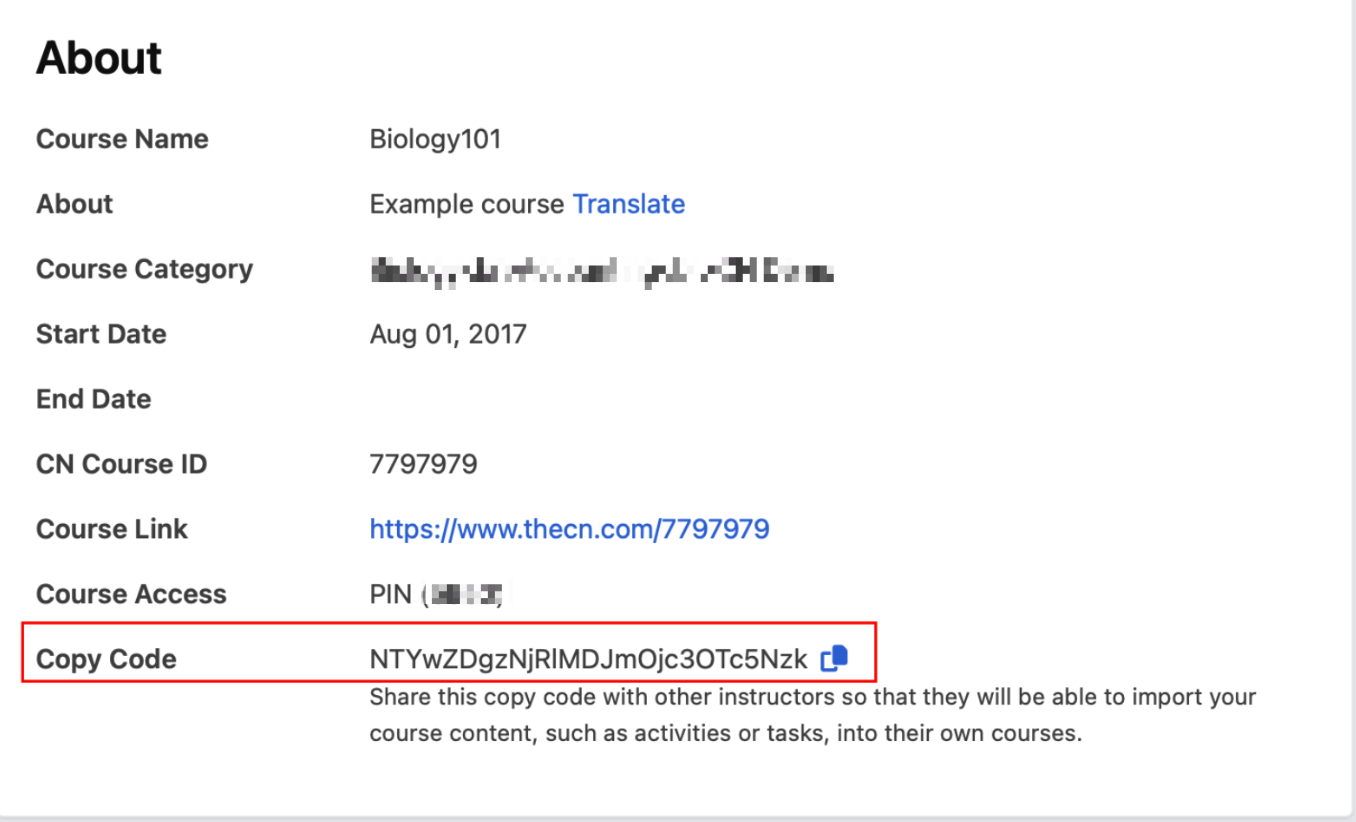 Step 2: Import the Course Content
Once you receive the Copy Code, you can begin to import course content. The import feature can be found under the Task settings gear in a Classic course,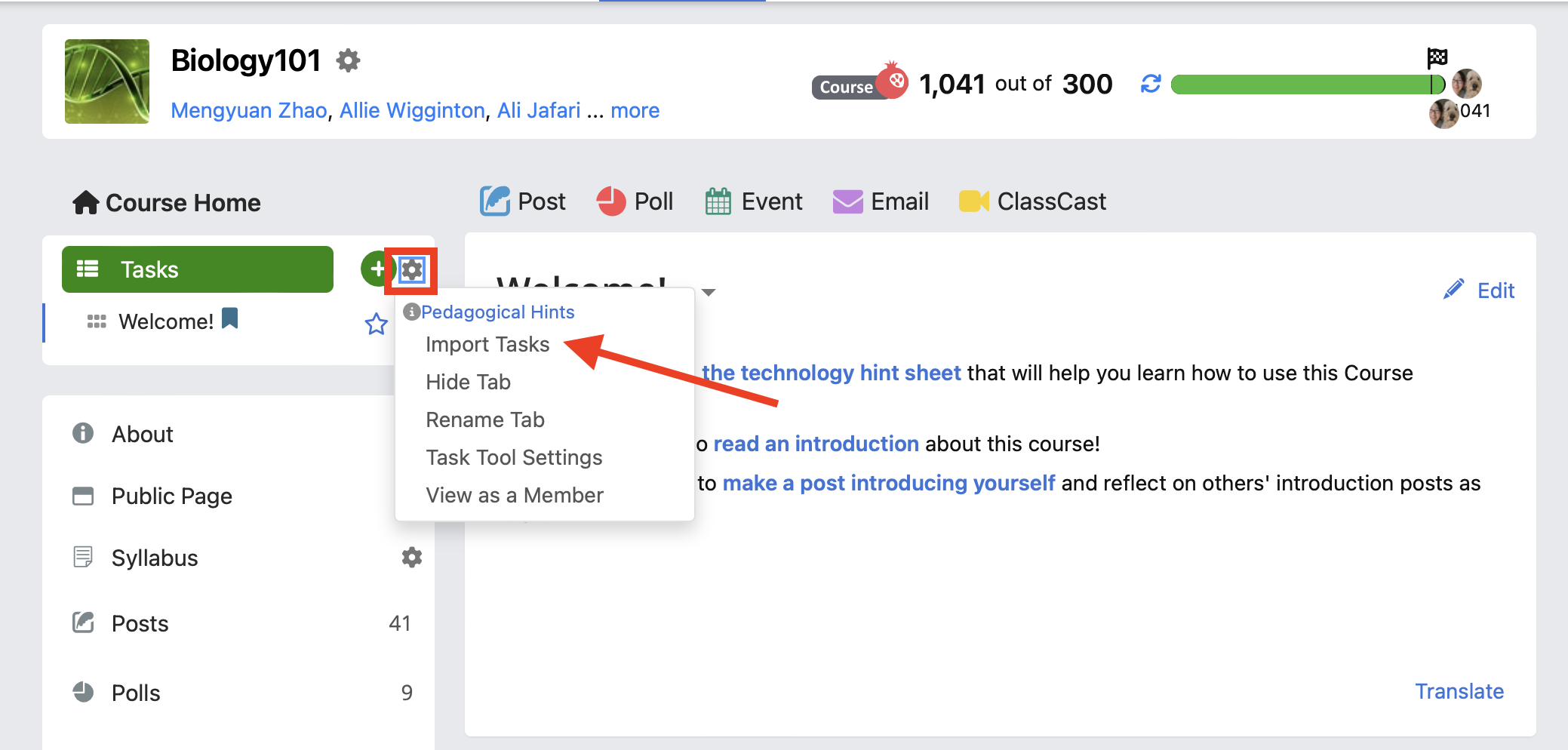 or the Import Activities button in a Pathway course.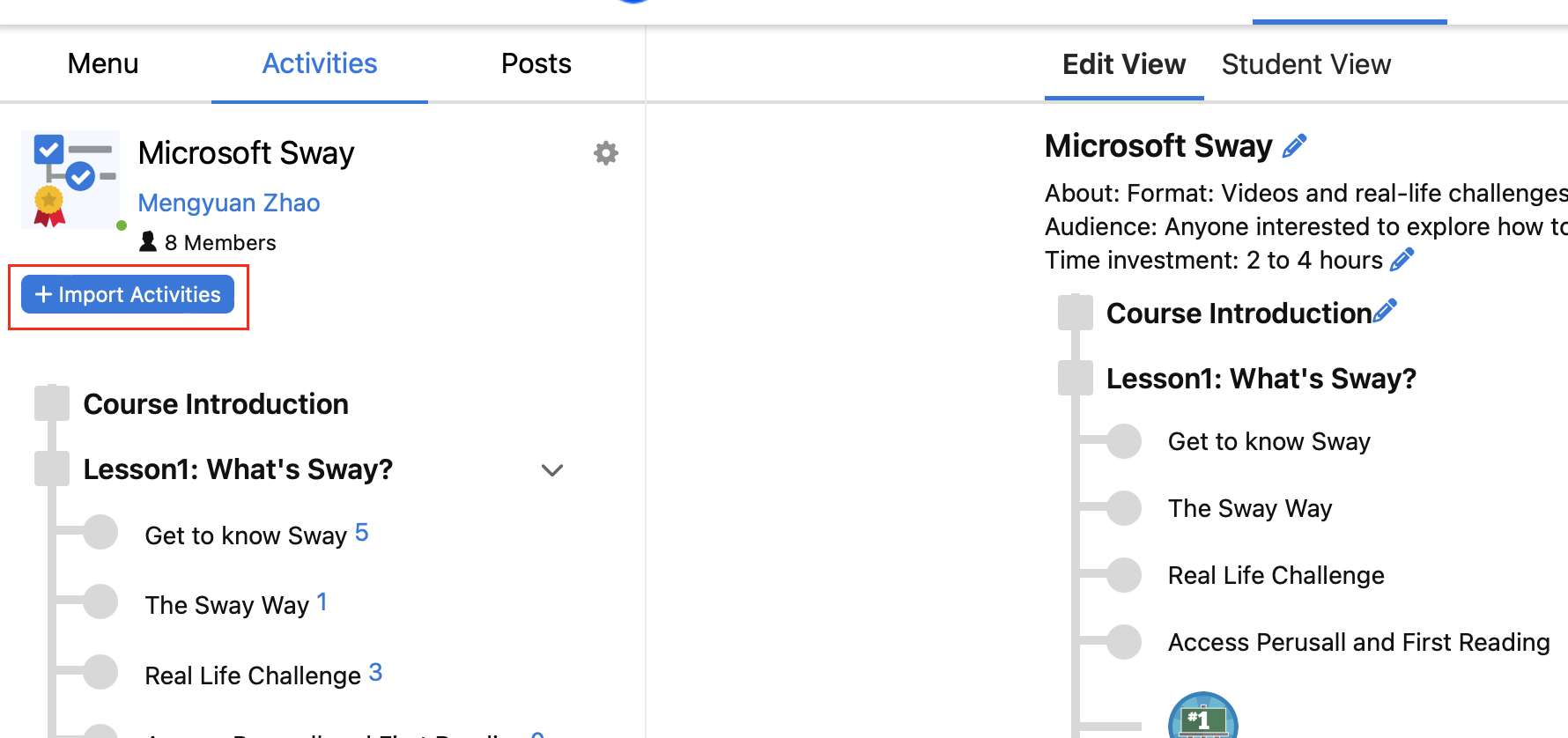 Step 3: Choose Content
Once you open the Import popup, select the import via Copy Code option and paste in the Copy Code: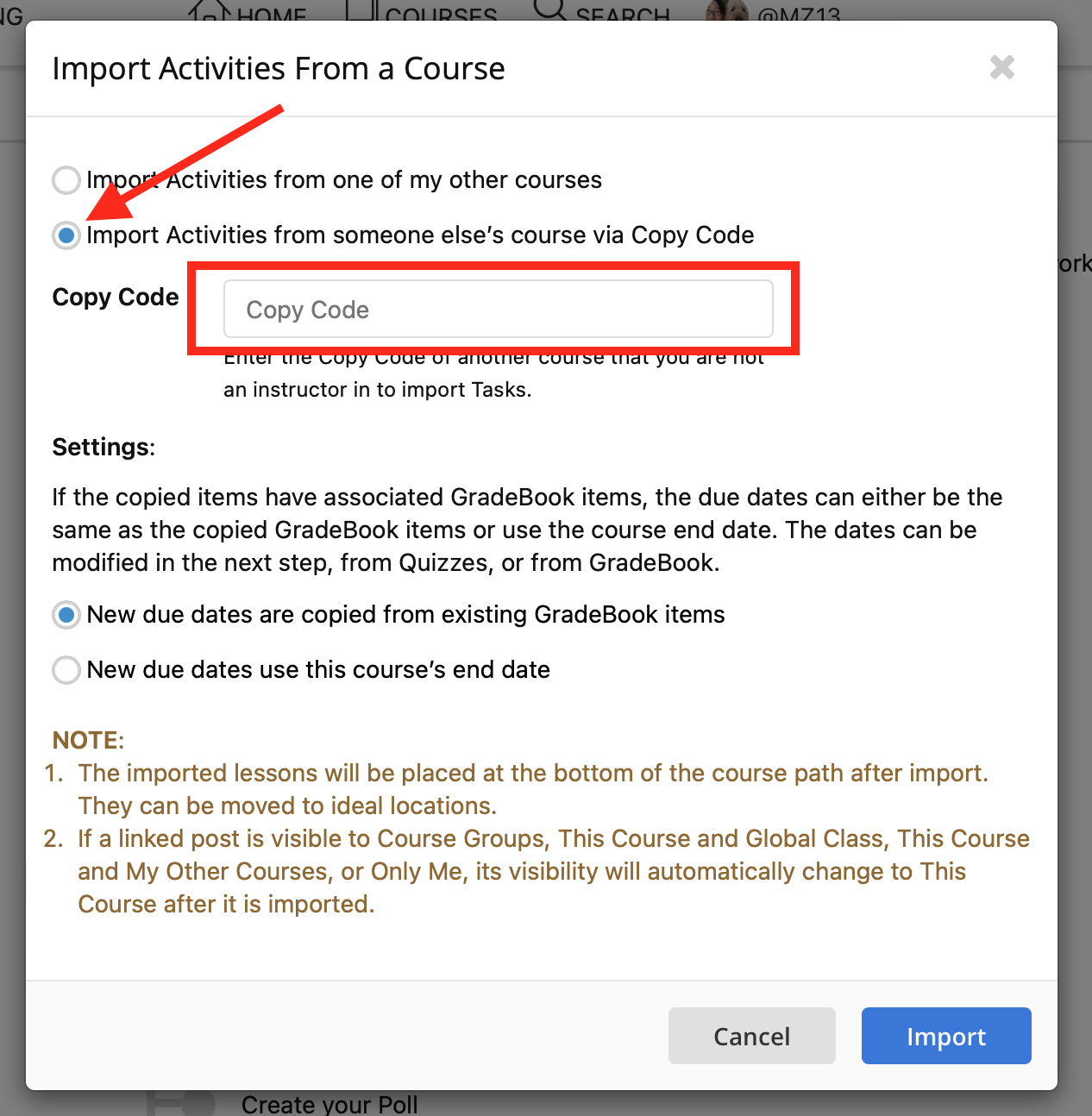 Once you input a valid Copy Code, the course name you are importing from will appear under the input box. You will then be able to select imported content and settings.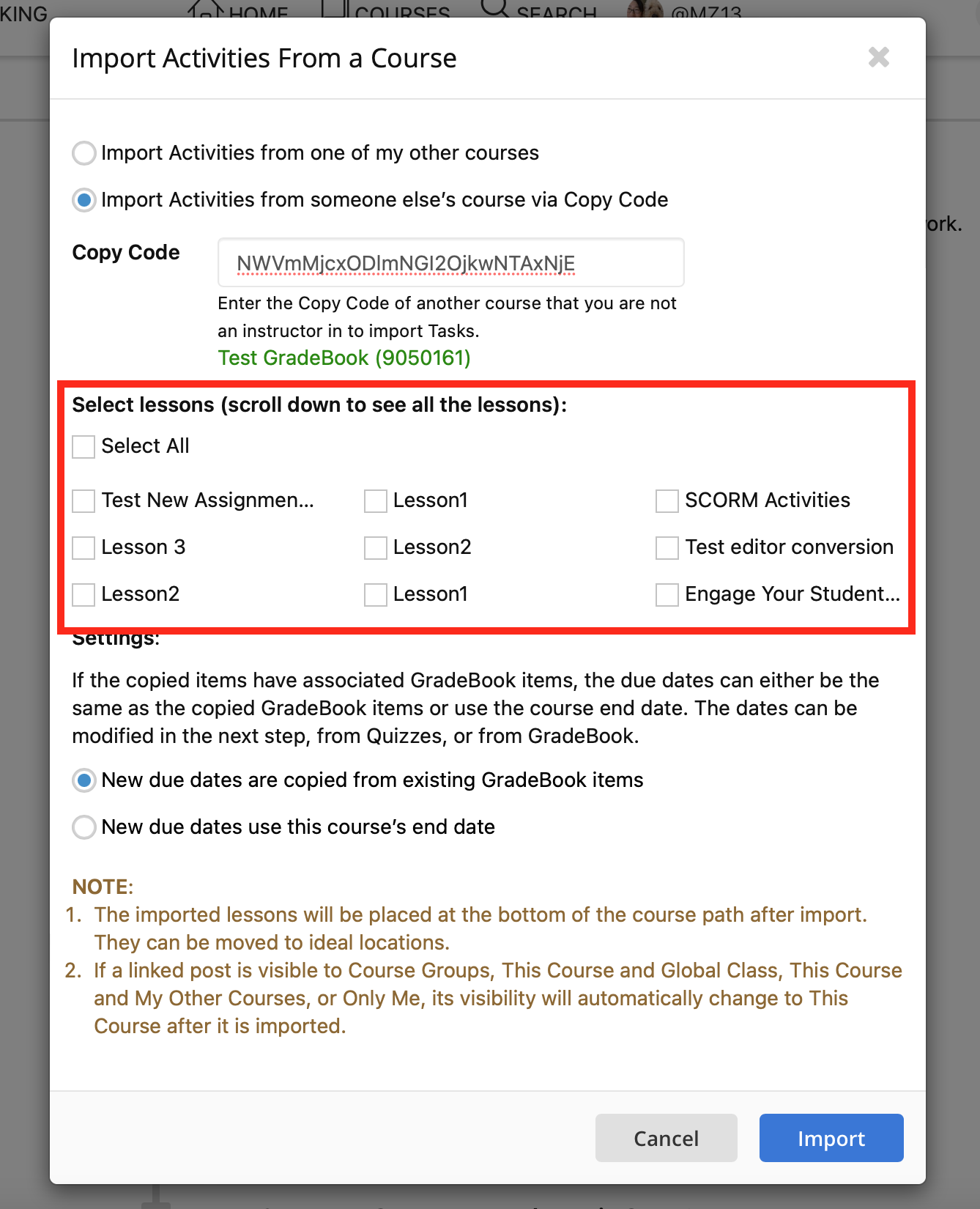 If the imported content links to GradeBook items, you will be prompted to review their names and due dates.
Step 4: Content Imported
Once you successfully import the content, it will appear as the last tasks in your Classic course, or at the bottom of your course path in a Pathway course.