In both Pathway and Classic courses, students have access to an analytics dashboard that gives them a quick overview of many different aspects of their participation and performance in a course.
Access Dashboard
To access the dashboard in a Classic course, select the Analytics tab from the left menu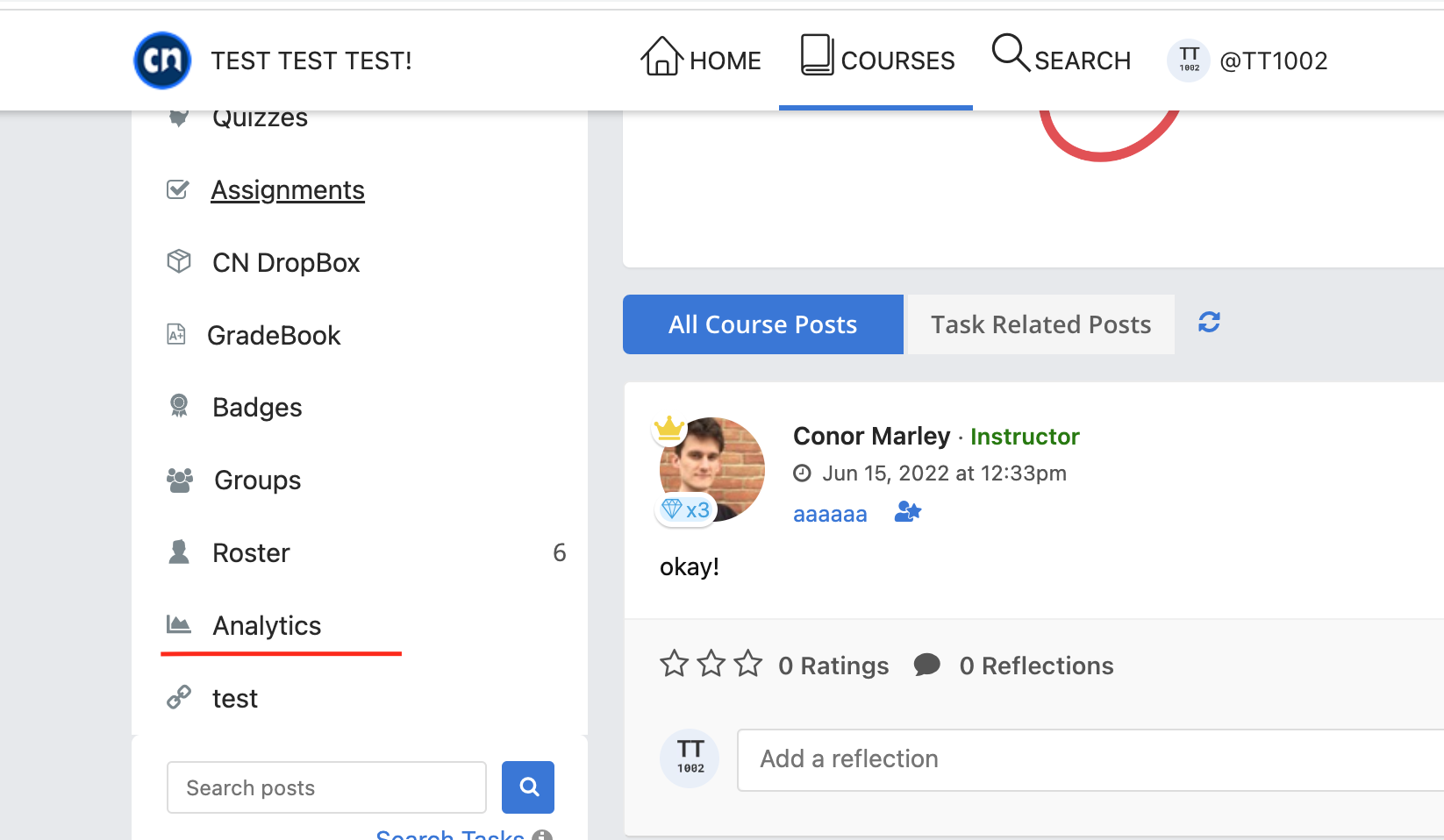 To access the dashboard in a Pathway course, select the Menu tab on the left and then Analytics.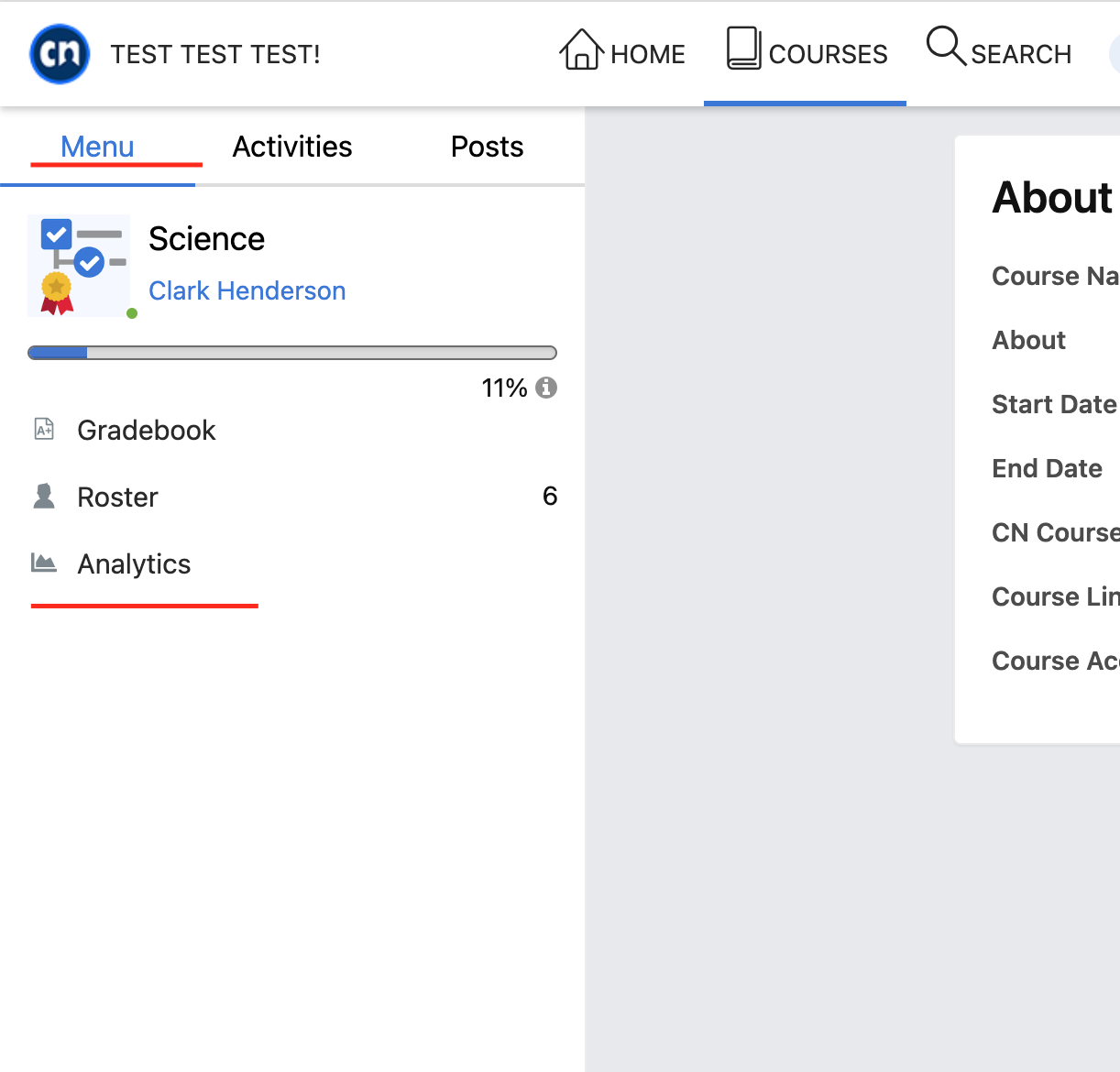 Section Overview
Course Information: Details about the course including Title, URL, Start Date, Instructors, and member count.
Discussion Topics: A word cloud graph showing the most discussed topics in course discussions.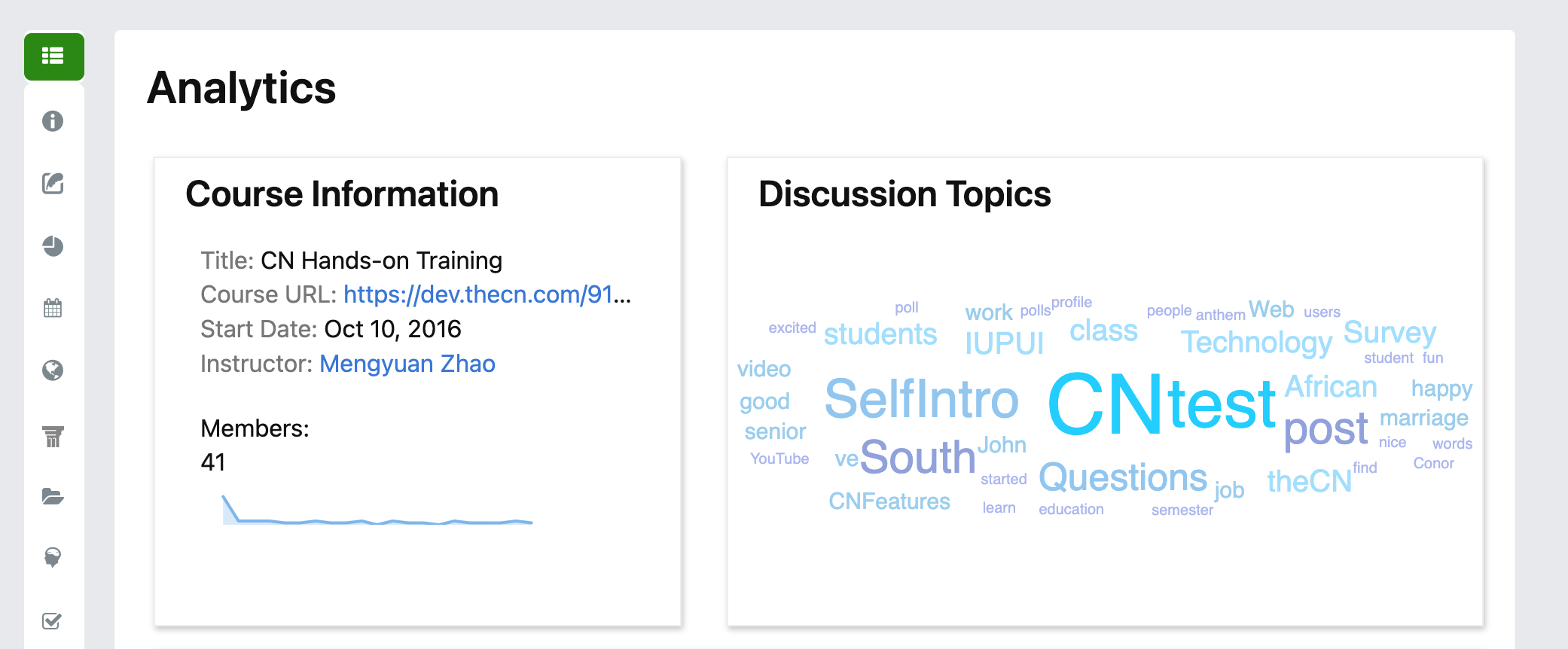 When a course has more than 5 used hashtags, the Discussion Topics analytics turn from keyword-based to hashtag-based, displaying up to 15 most used hashtags with the most used hashtags in bigger sizes. You can hover over a hashtag to view its top users.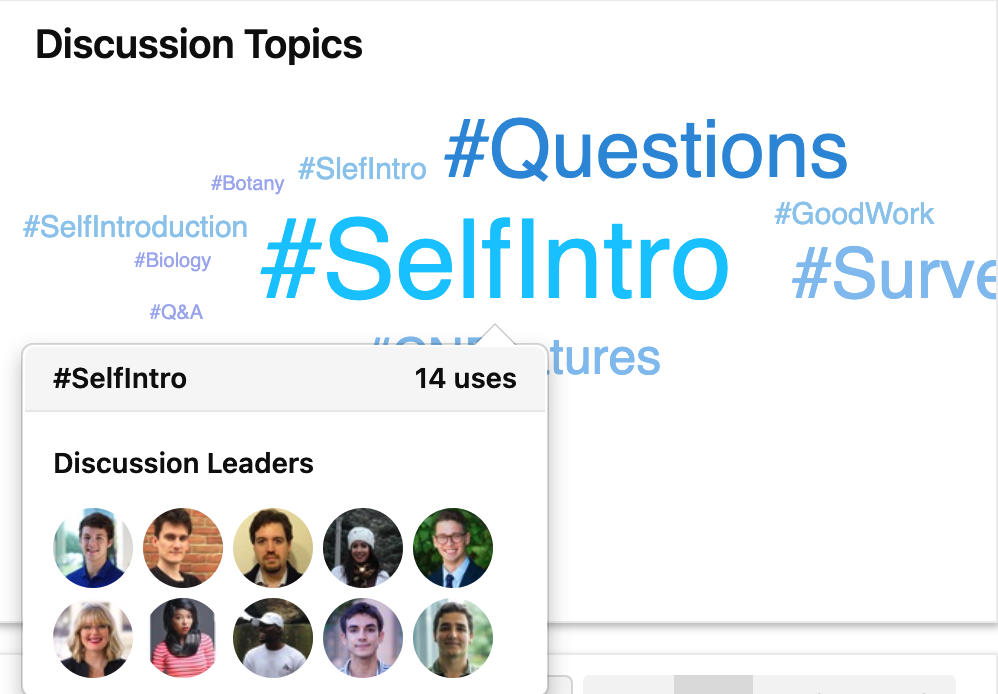 Course Visits: A graph showing the number of visits you have made to the course (the blue line) versus the course average (the black line). You define the end date of the analytics and set the timeline (the X axis) by hour, day, week, or month.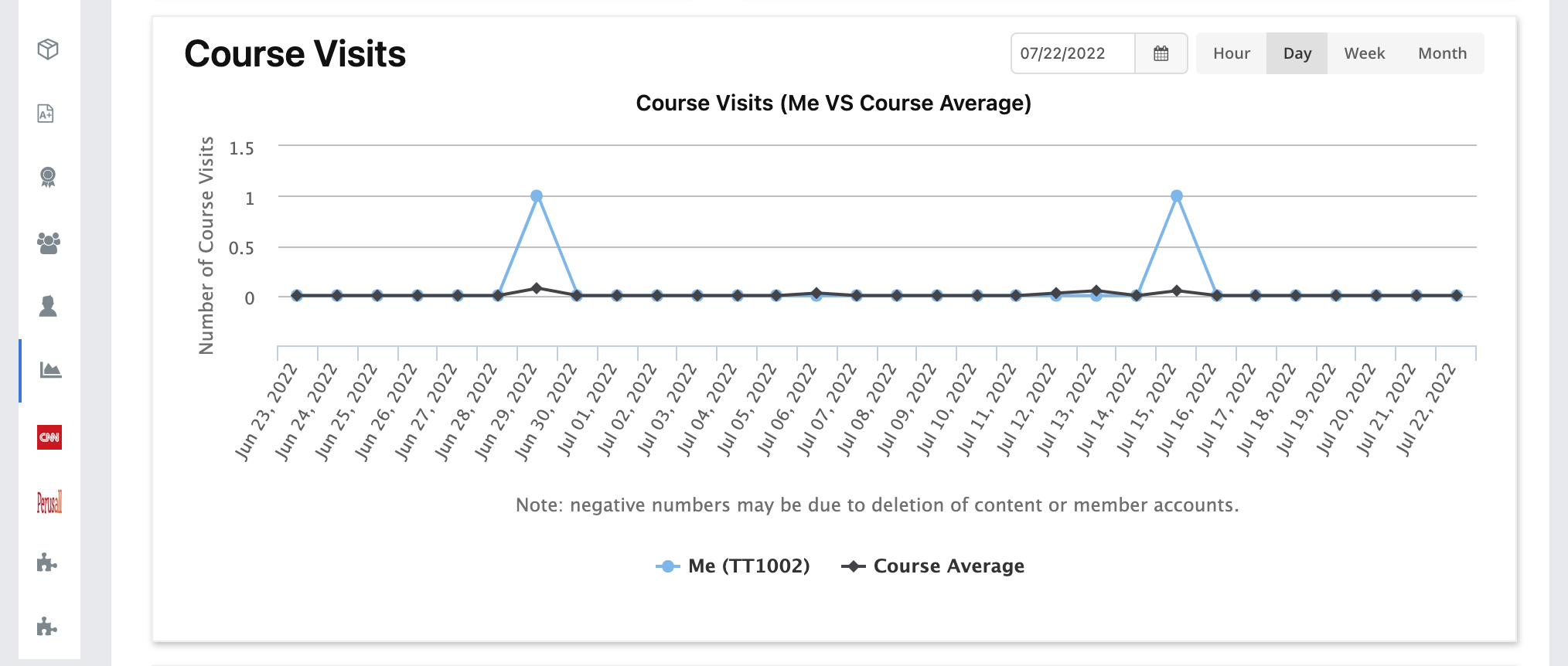 Activity analytics: A graph showing your data (the blue line) versus the course average (the black line) covering different activities such as posts, reflections, Anar Seeds, badges, course completions, assignment submissions, and post ratings.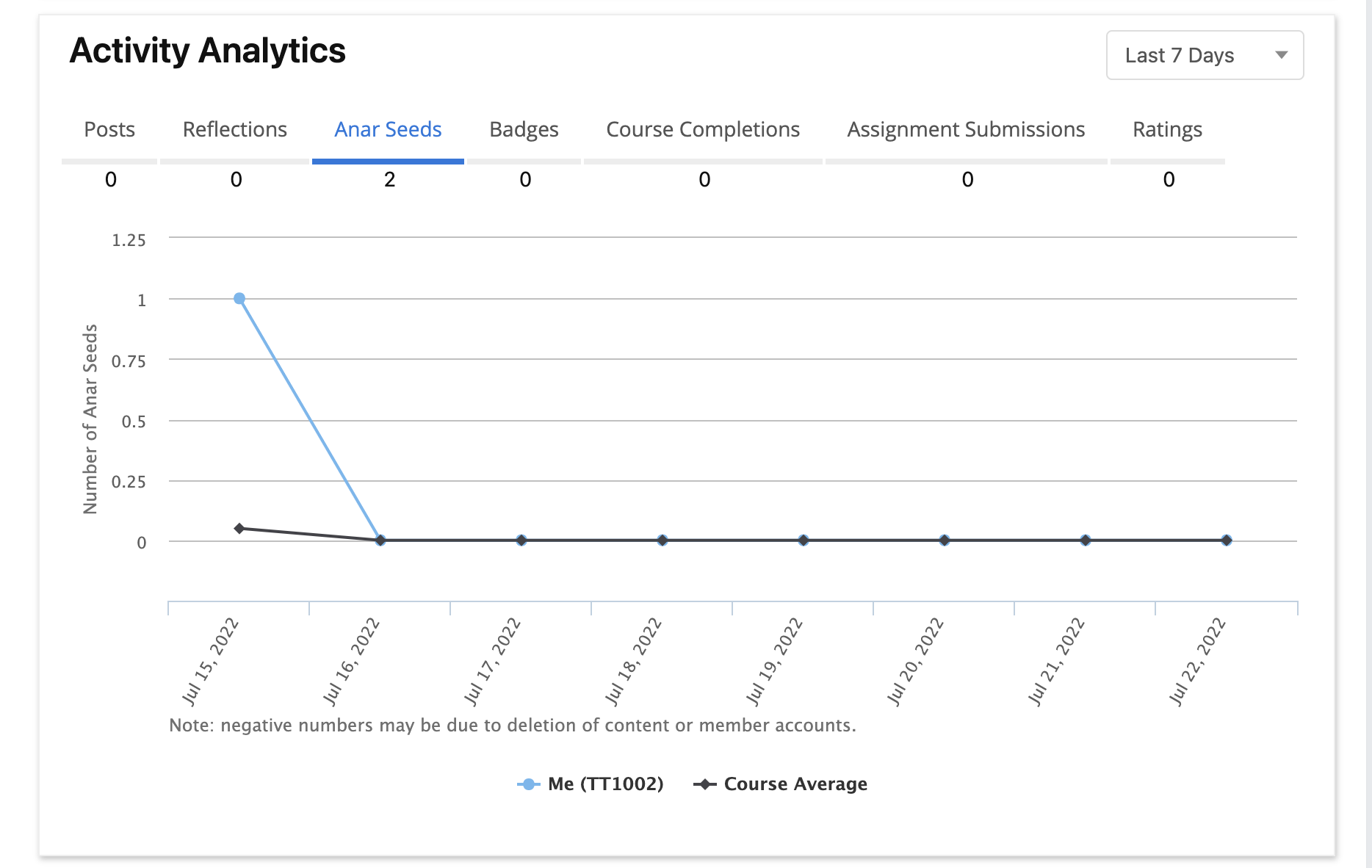 Grade Analytics: Graph showing your scores on all course assignments. If your instructor makes the course average data available, you will see a comparison between your performance (the blue bar) and the course average (the black bar) for each assignment.