Instructors can follow the steps below to import Question banks from Moodle into CN.
Export Moodle question bank in the GIFT format
Access this free converter tool https://www.tsugi.org/gift2qti/

Convert the GIFT file into the QTI format

Import the QTI file into CN to generate a new question bank. Read this article for details.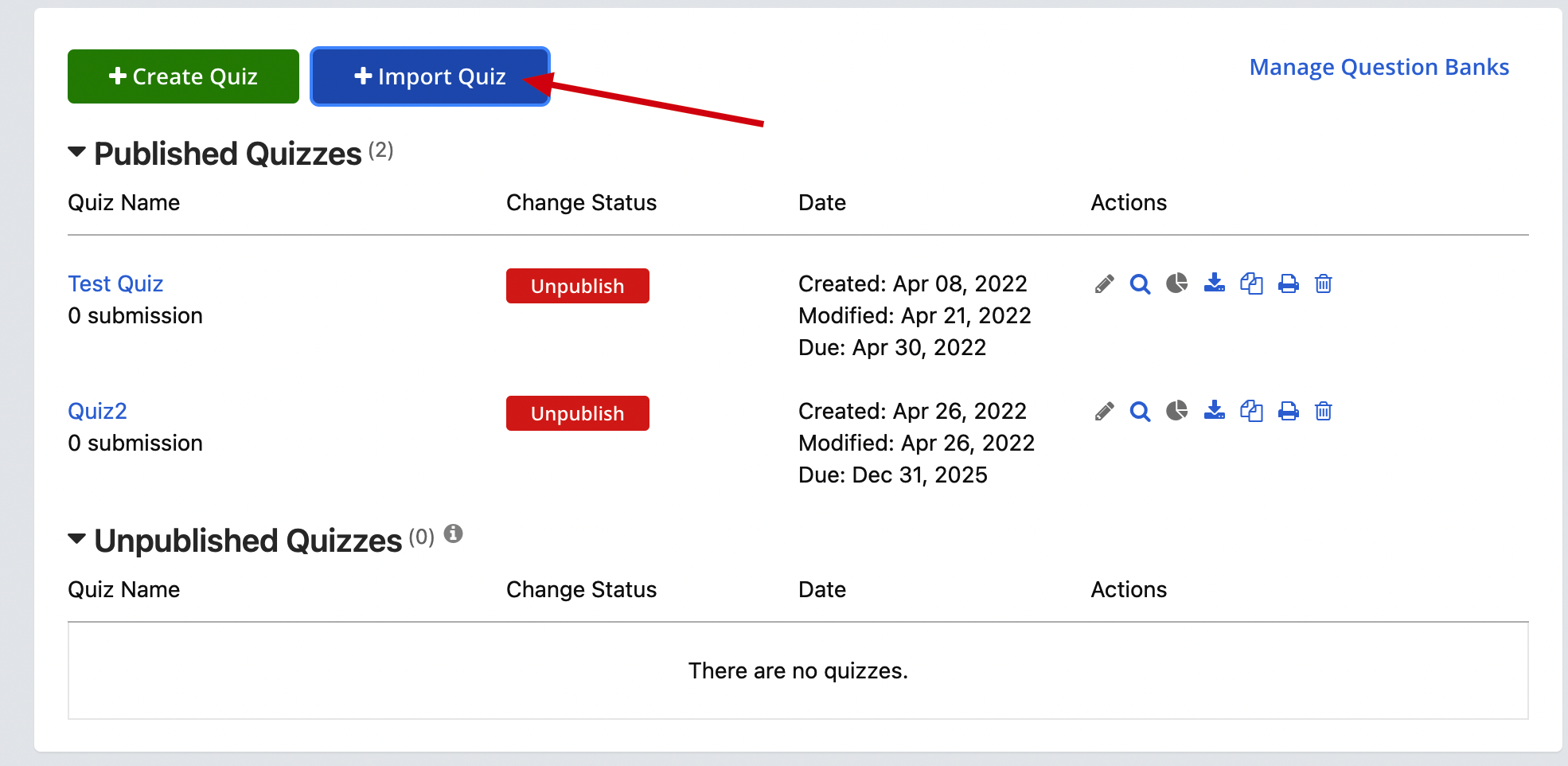 5. Create a quiz and import questions from the question bank.
If you have questions importing questions banks from Moodle or another LMS into CN, please reach out to CN support at help@thecn.com.