After students have submitted attempts of a quiz, instructors can download quiz responses as an Excel file for data recording and analysis purposes.
Method 1: Download from CN DropBox
To download the student responses on a specific quiz, first go to the CN DropBox tool from the left-hand course menu, then click Received Quizzes. Then, from Item Name select the quiz and click the Download icon.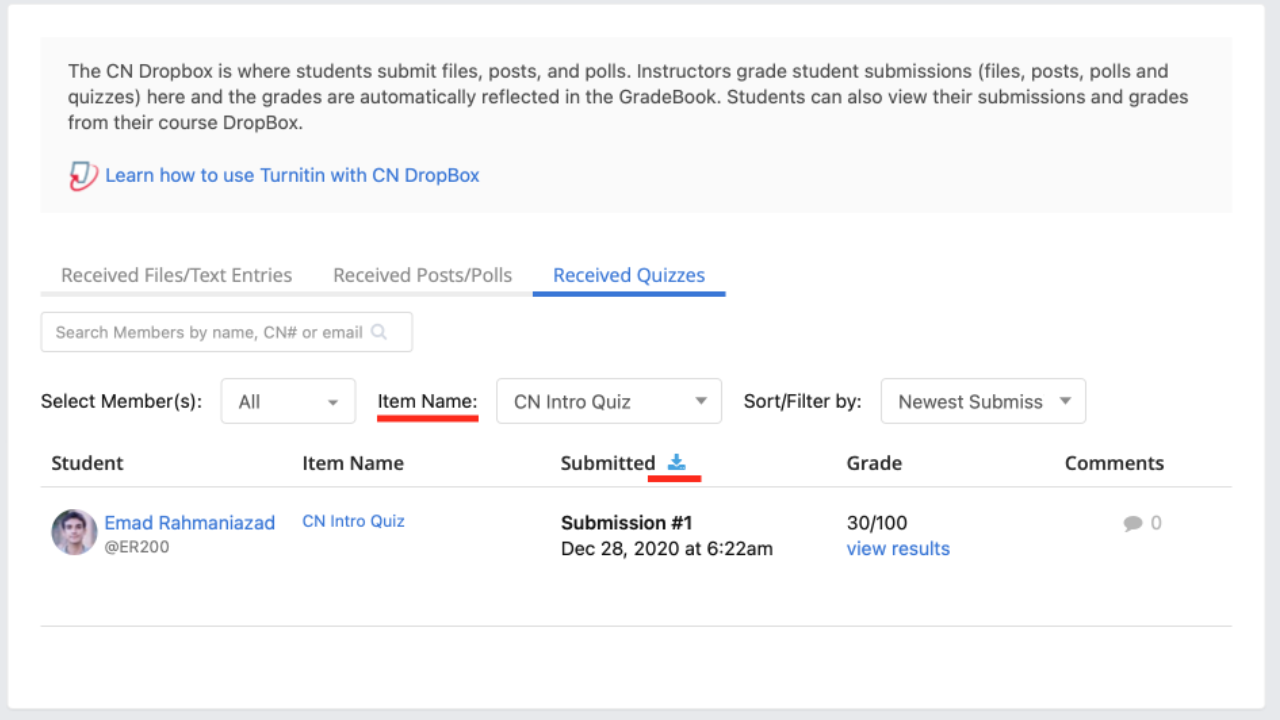 Method 2: Download from Quizzes
To download the responses of a quiz from the Quizzes tool, click on Quizzes from the left course menu. Then, click the Download action next to the chosen quiz.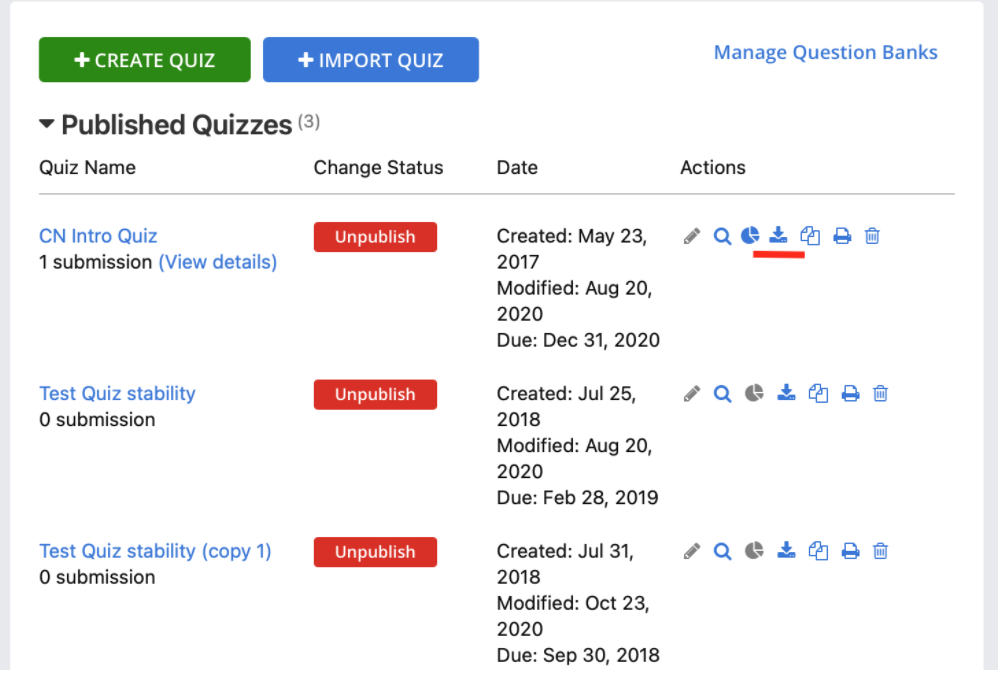 This is an example of the exported Excel file. Questions are shown on the top. From Line 2 and below are each student's answers.