After students have submitted attempts of a quiz, instructors can download the response data in the form of a CSV file, which is very similar to Excel and can be saved as an Excel file.
Method 1: Download from CN DropBox
To download the quiz data from the CN Dropbox, first go to the DropBox tab in your course and click Received Quizzes. Then, from Item Name select the quiz and click the Download icon.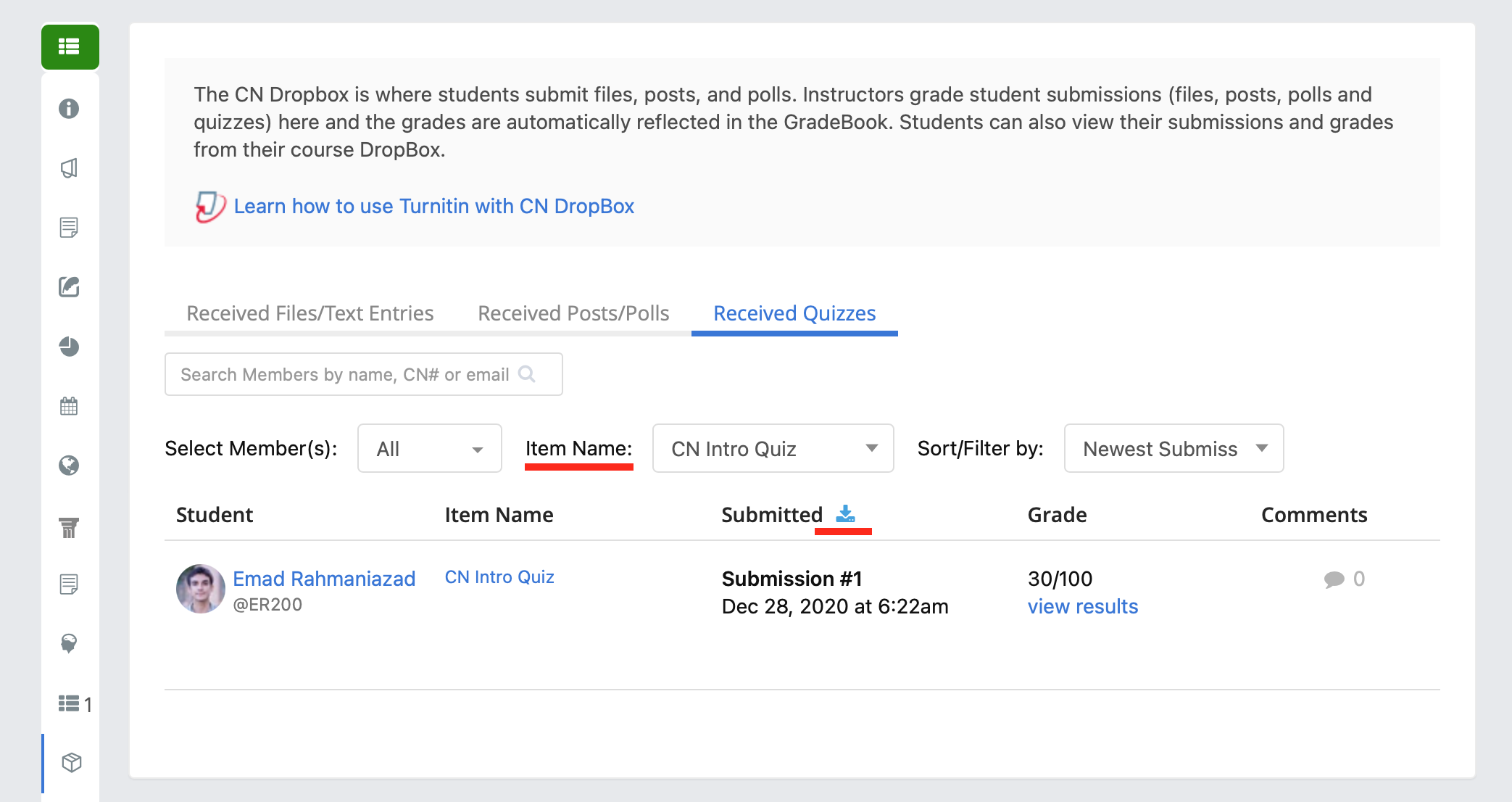 Method 2: Download from Quizzes
To download the responses of a quiz from the Quizzes tool, click on Quizzes from the left course menu in your course. Then, click the Download action next to the chosen quiz.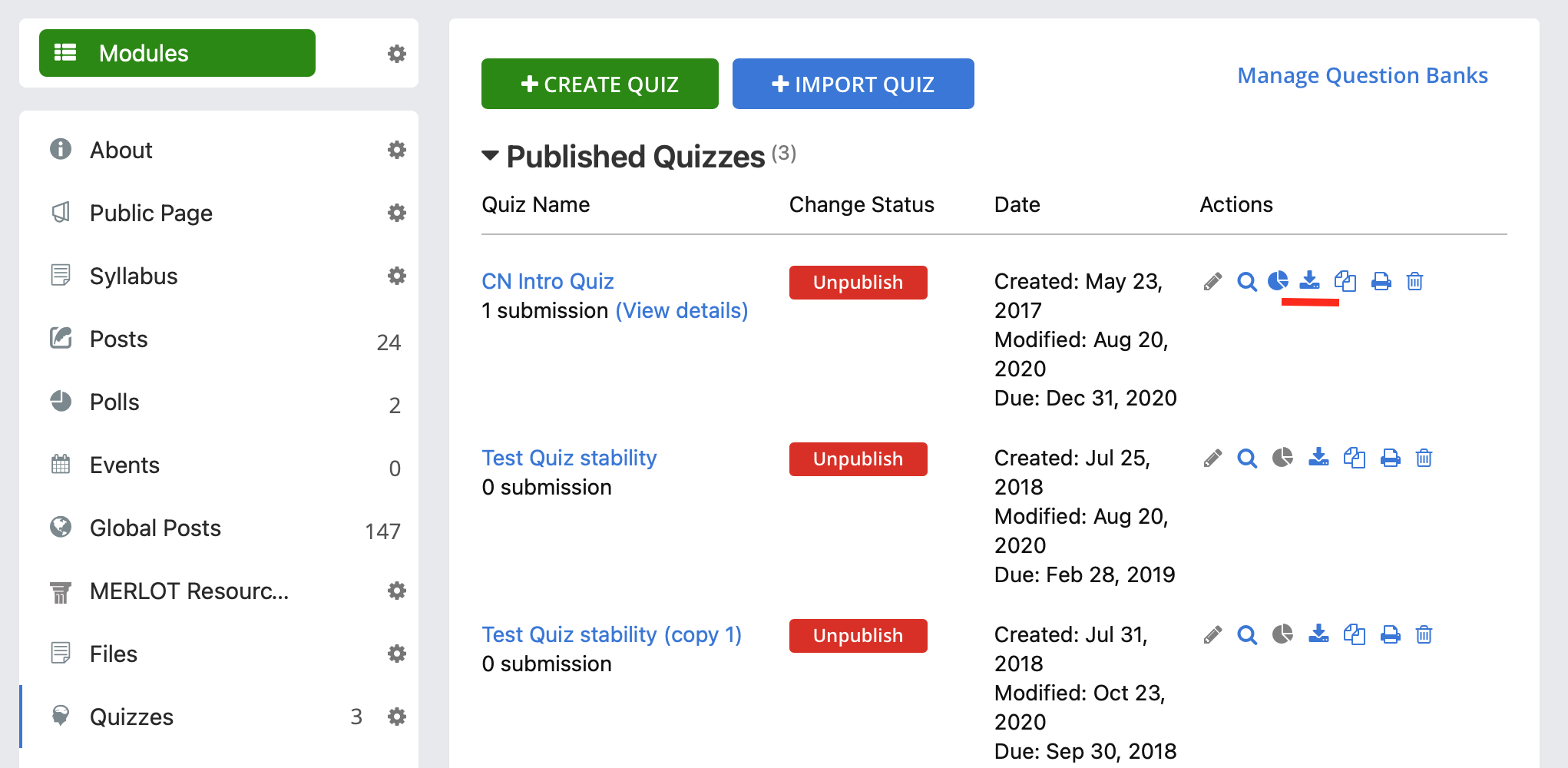 Note: On the downloaded CSV file, most of the questions and answers are shown partially. You need to drag the bottom of a cell to enlarge the line height in order to view the entire text.