This is the CN content editor for ePortfolio Showcase, Task tool, Pathway activities, Quizzes, and public pages. This editor offers more features and better accessibility.
1. Preview and print content, such ePortfolio Showcases and tasks you have created.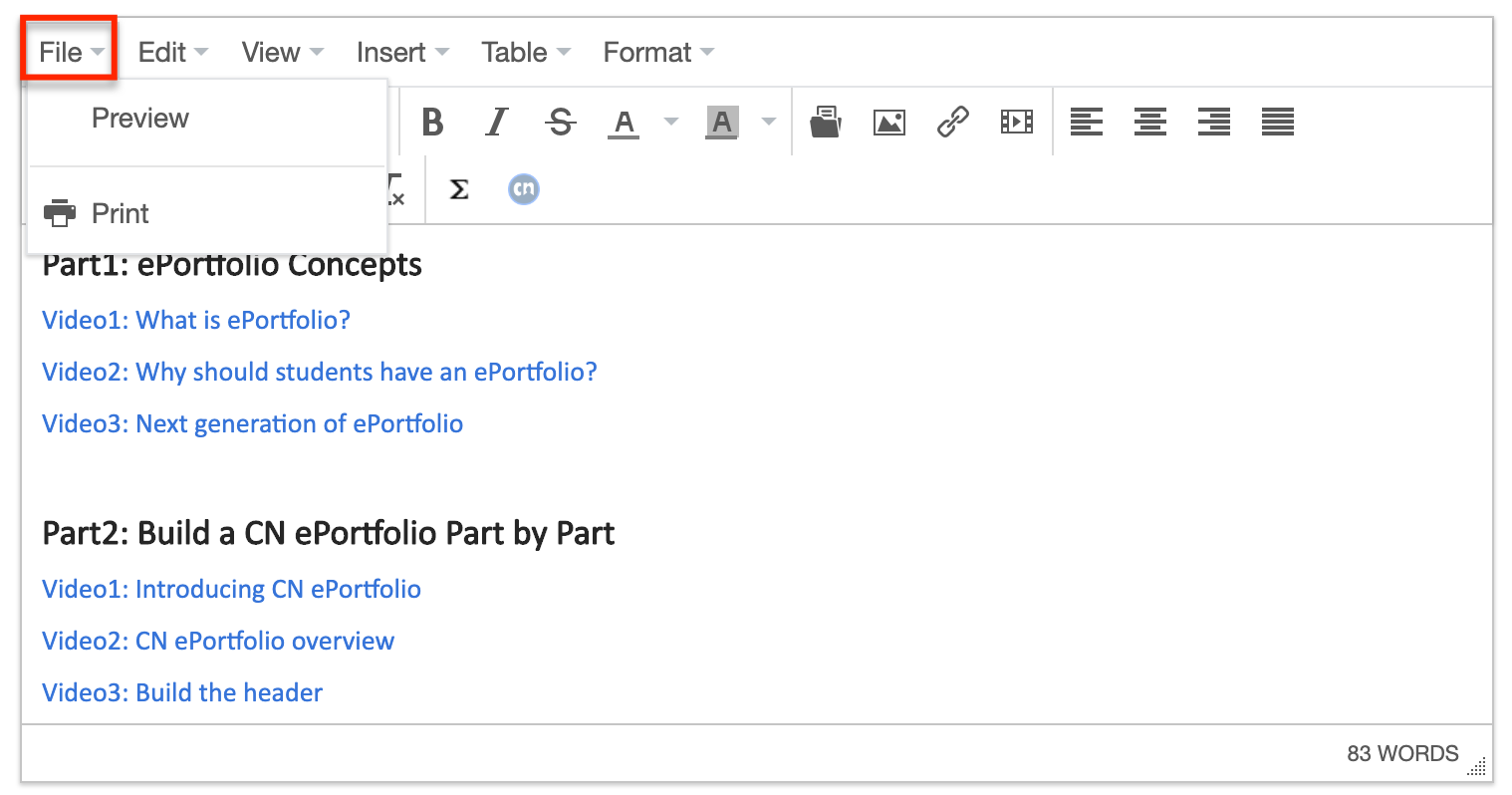 2. Edit source code. If you know HTML and want to slightly adjust the code or embed code, this is where you need to access.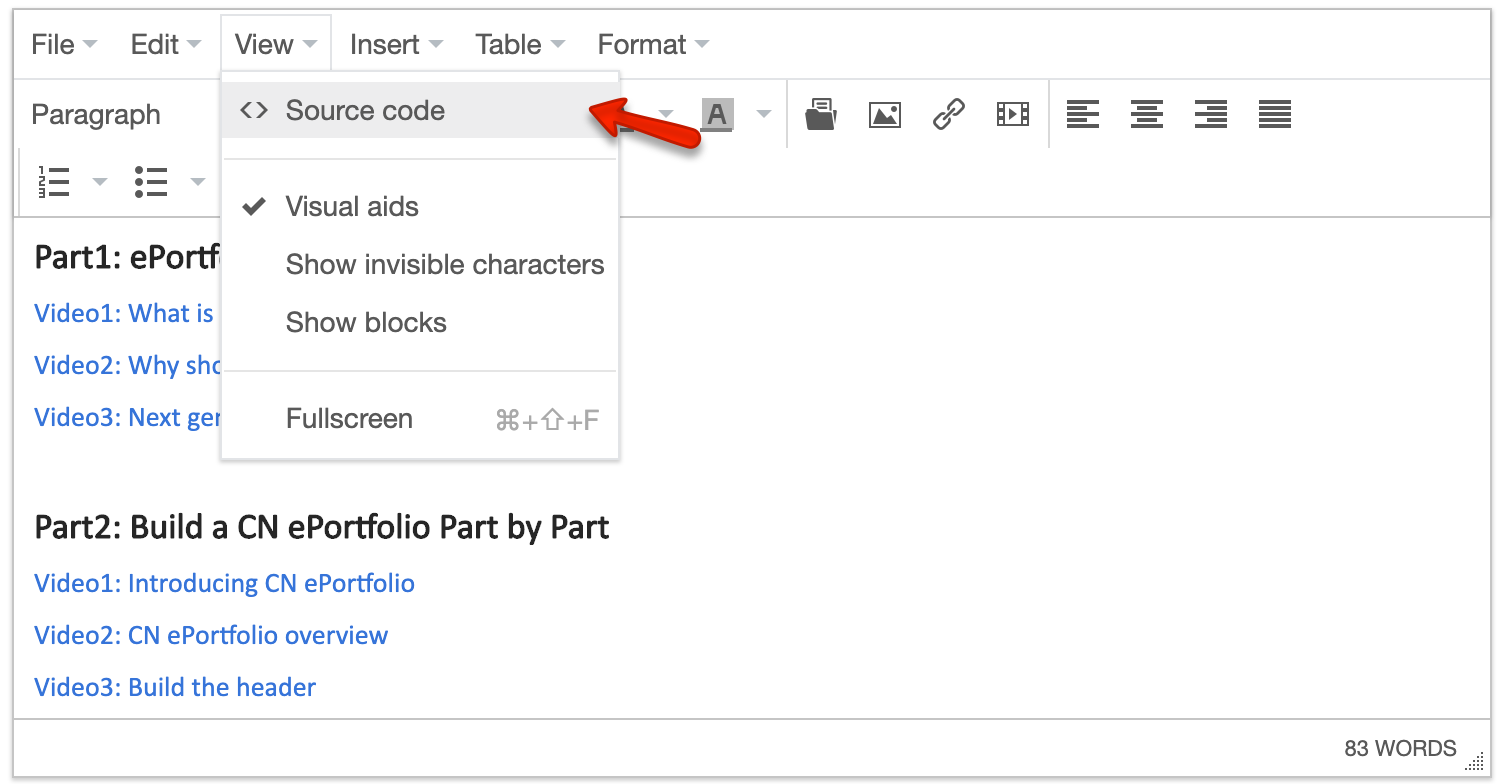 3. Insert code sample (if you teach or learn programming languages) and current date/time stamps.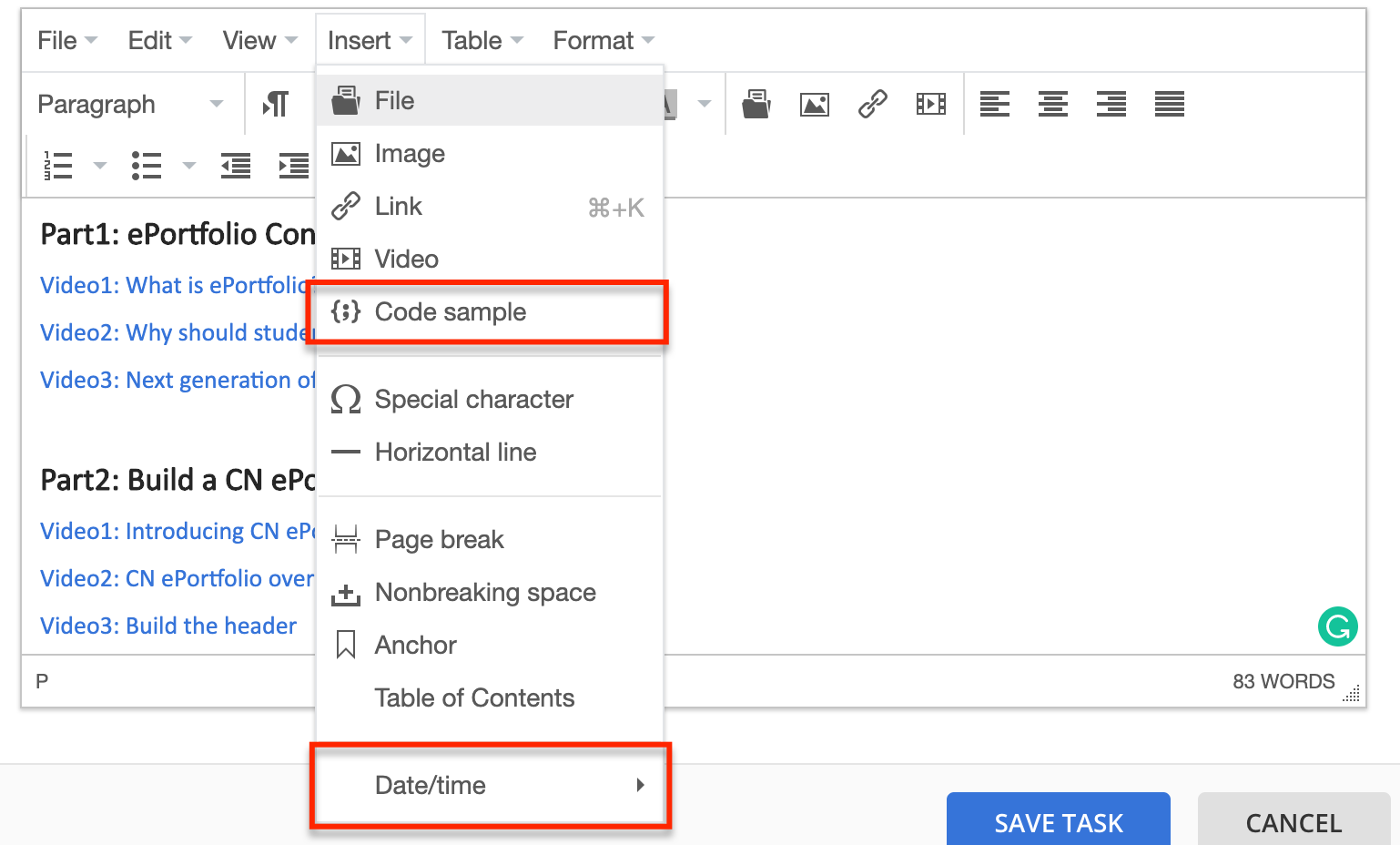 4. Embed documents, images, web links, and videos.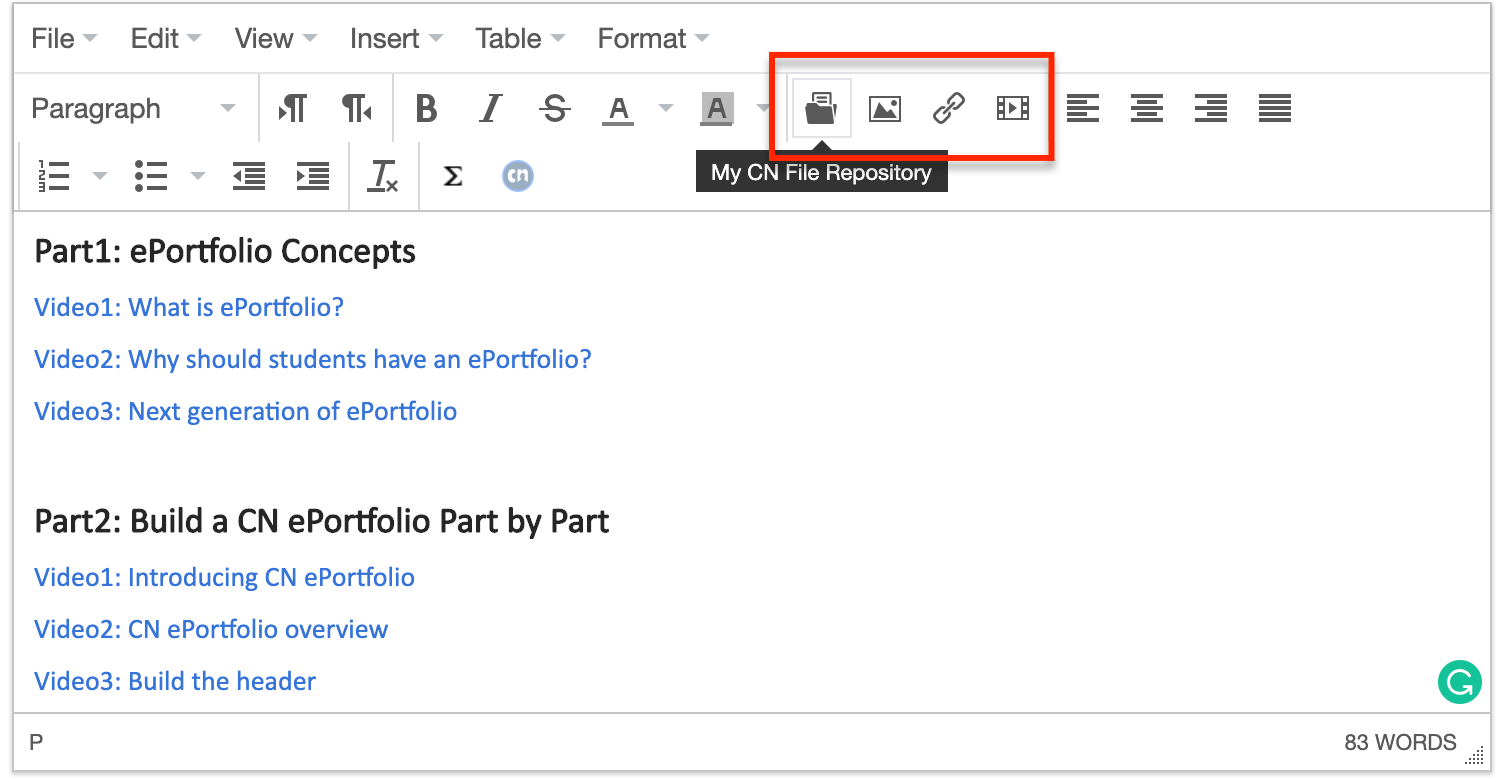 After embedding an image, you can click the image to make further edits.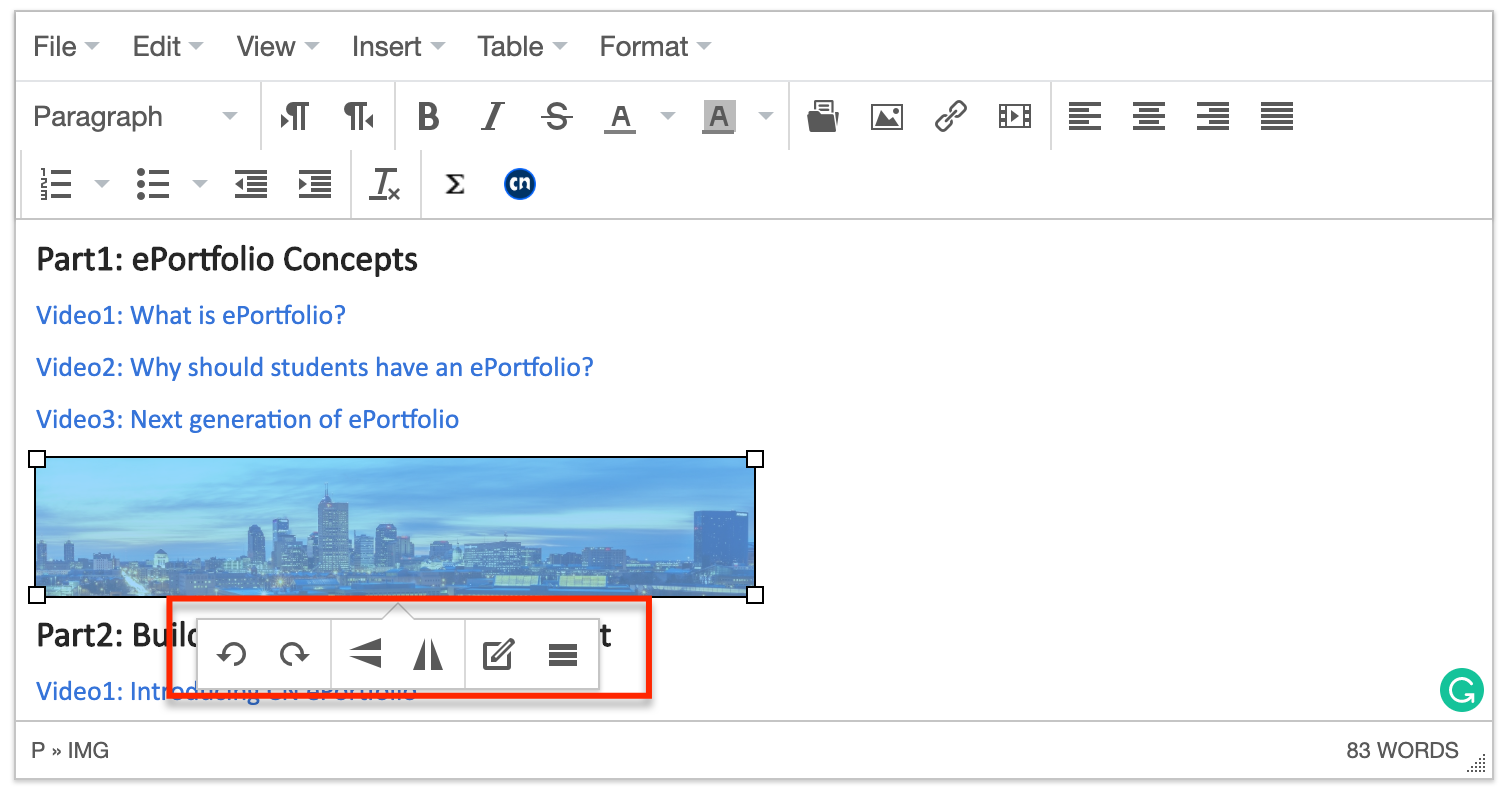 After embedding a video or interactive multimedia resource, you can click the "Embed video/iframe" icon to adjust the display dimensions.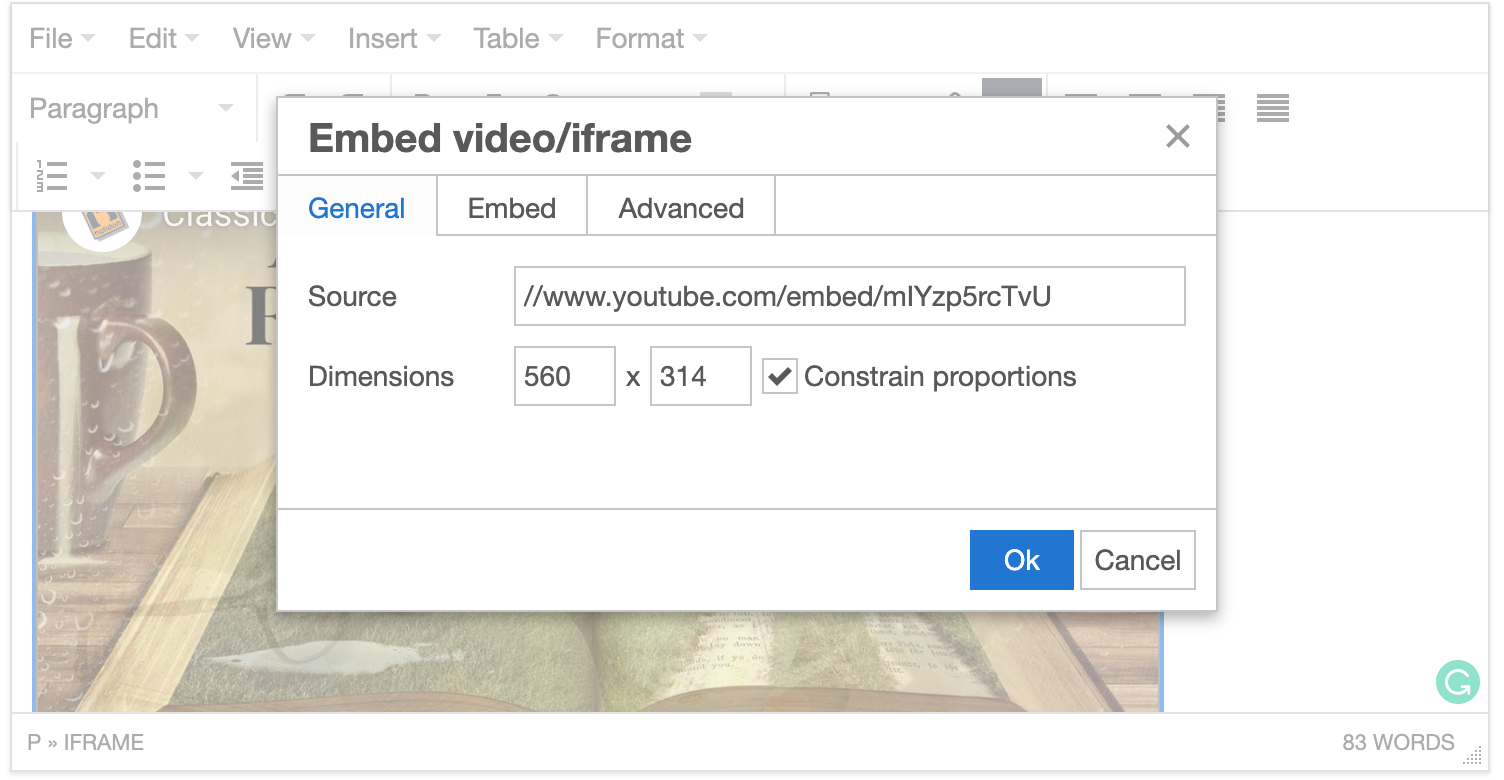 5. Check word count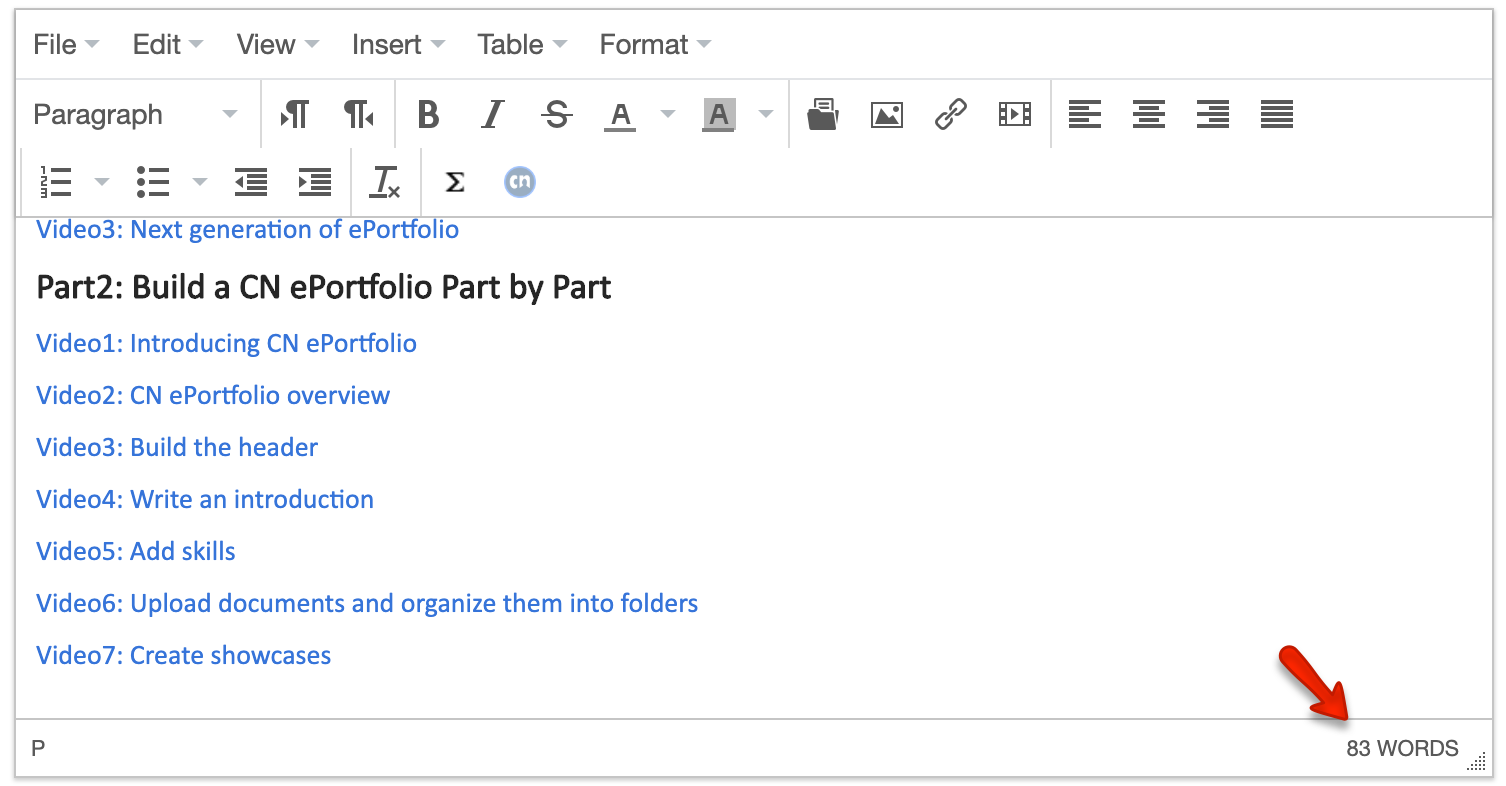 Besides the functions above, this new content editor supports existing features, such as inserting formula, tables, and Smartlinks. It also supports various formatting and styling options. If you have any questions about this new content editor, feel free to contact help@thecn.com.