This article shows instructors how to give specific students extra quiz attempts and/or extend a quiz due date for specific students, without making the changes to the entire class.
STEP 1: Go to the Quizzes tool from the left course menu.
STEP 2: Click "Manage Attempts" below the quiz name - next to the number of submissions.

STEP 3: Click on the pencil icon next to the student under the Extensions column.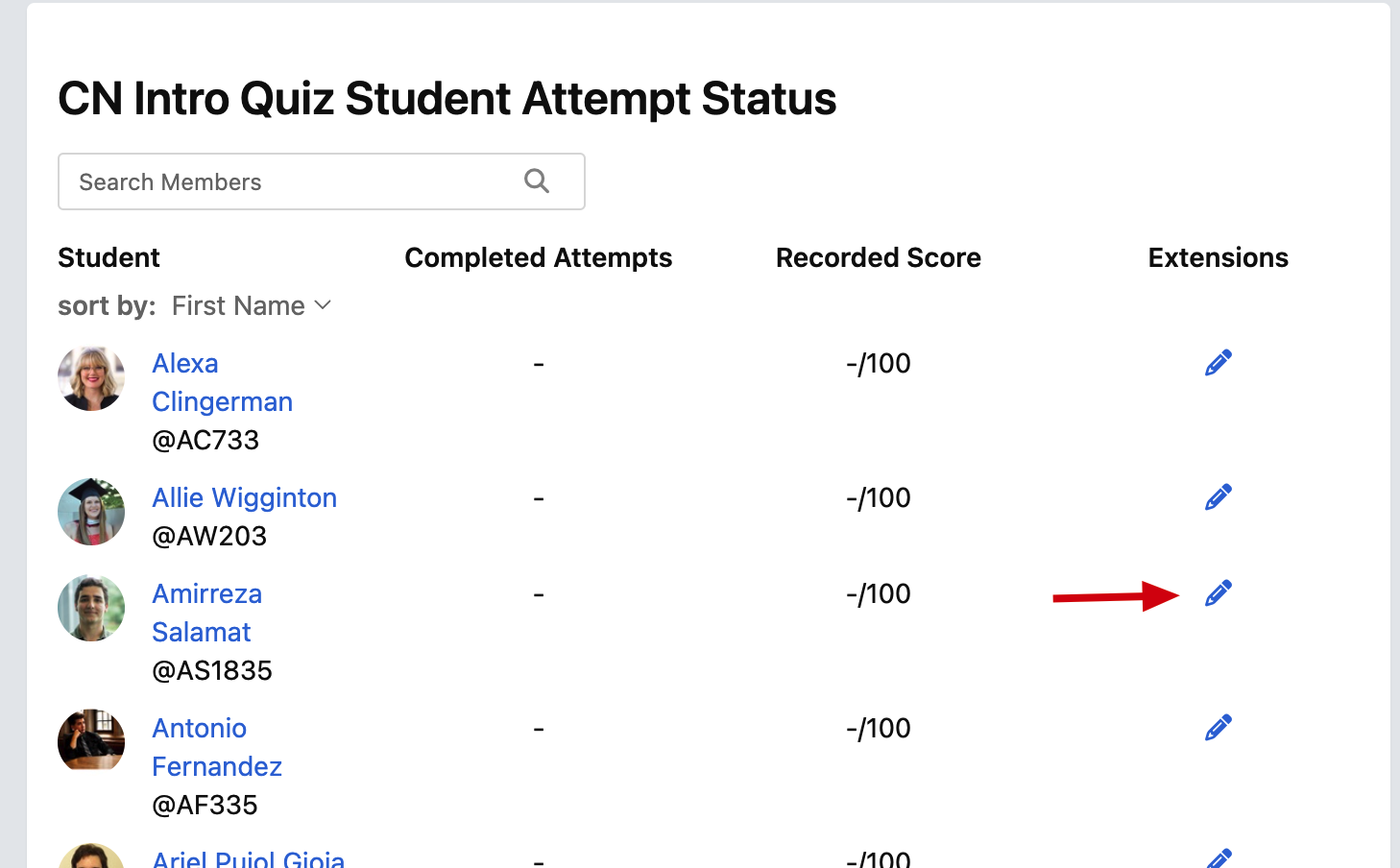 STEP 4: Fill in one or both of the extension options based on the actual circumstance:
Type the desired amount of additional attempts.
Enter the extended quiz due date. Note, the student's attempts submitted after the original due date for the class will be marked "late" in DropBox and GradeBook.