You can import course content from another LMS into your CN course using Common Cartridge. To get started, make sure you've exported your course into a Common Cartridge file.
STEP1: From your CN course, click on the gear icon next to the course name. Click on Import Course Content from the dropdown that appears.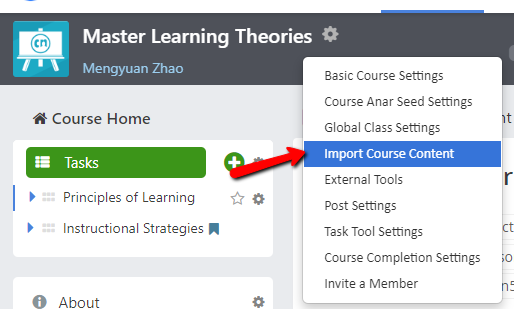 STEP2: On the Import Course Content page, make sure Common Cartridge is selected from the Content Type dropdown. Then click on the Upload File link to upload your Common Cartridge file.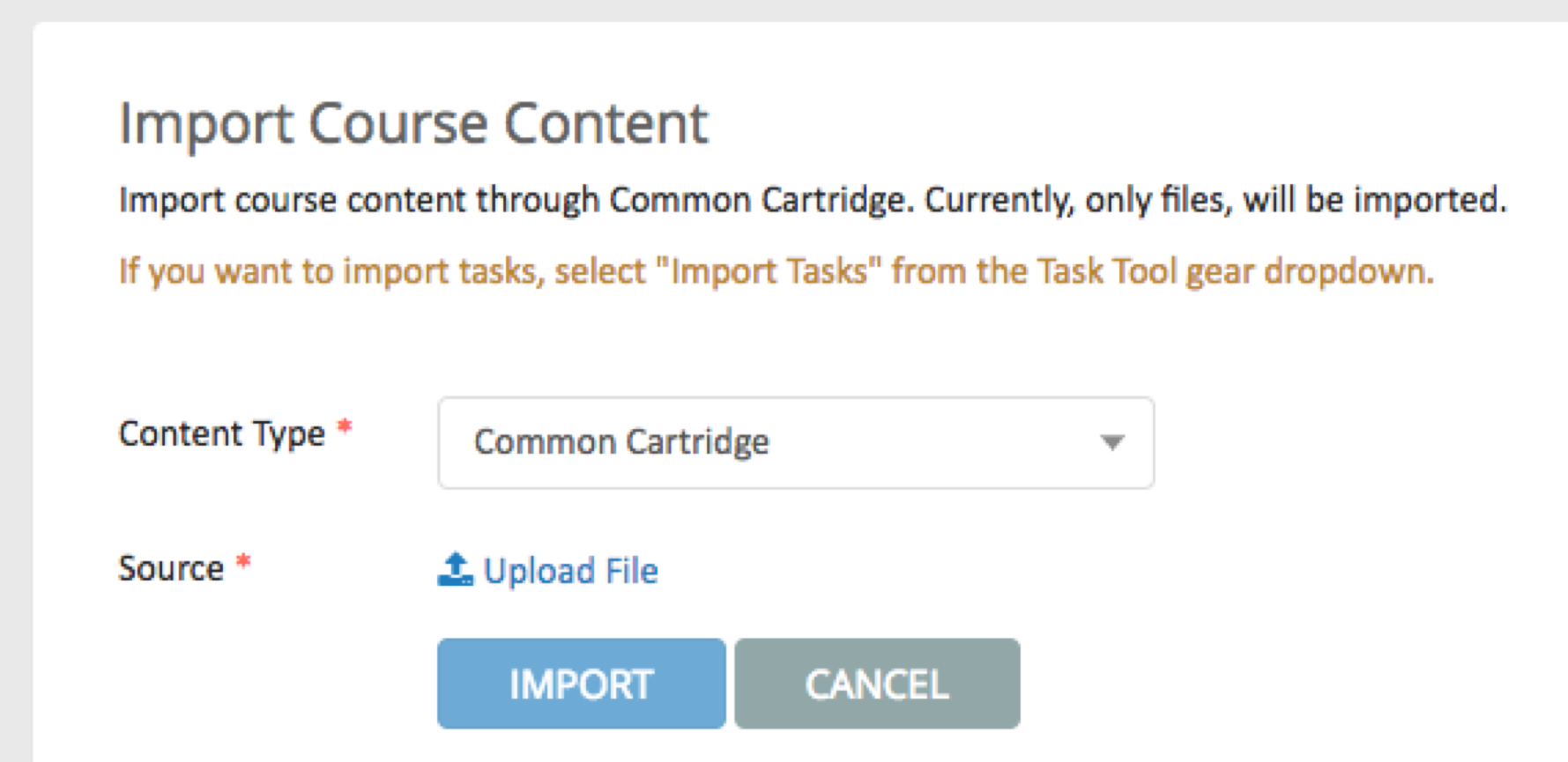 STEP3: After uploading your Common Cartridge file, click on the IMPORT button.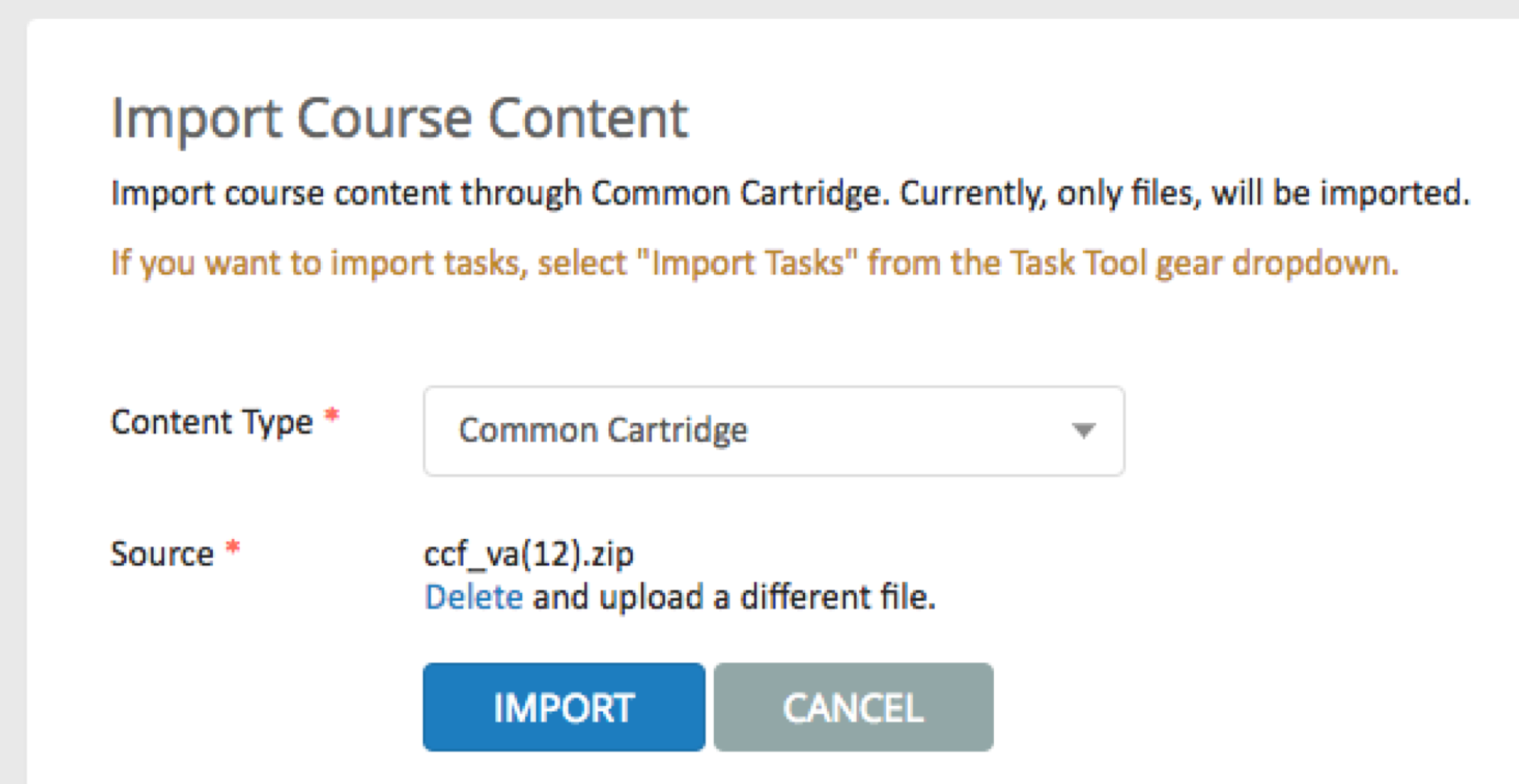 Your course content should now be imported into your CN course. You can view the details of your upload from the History table below the form.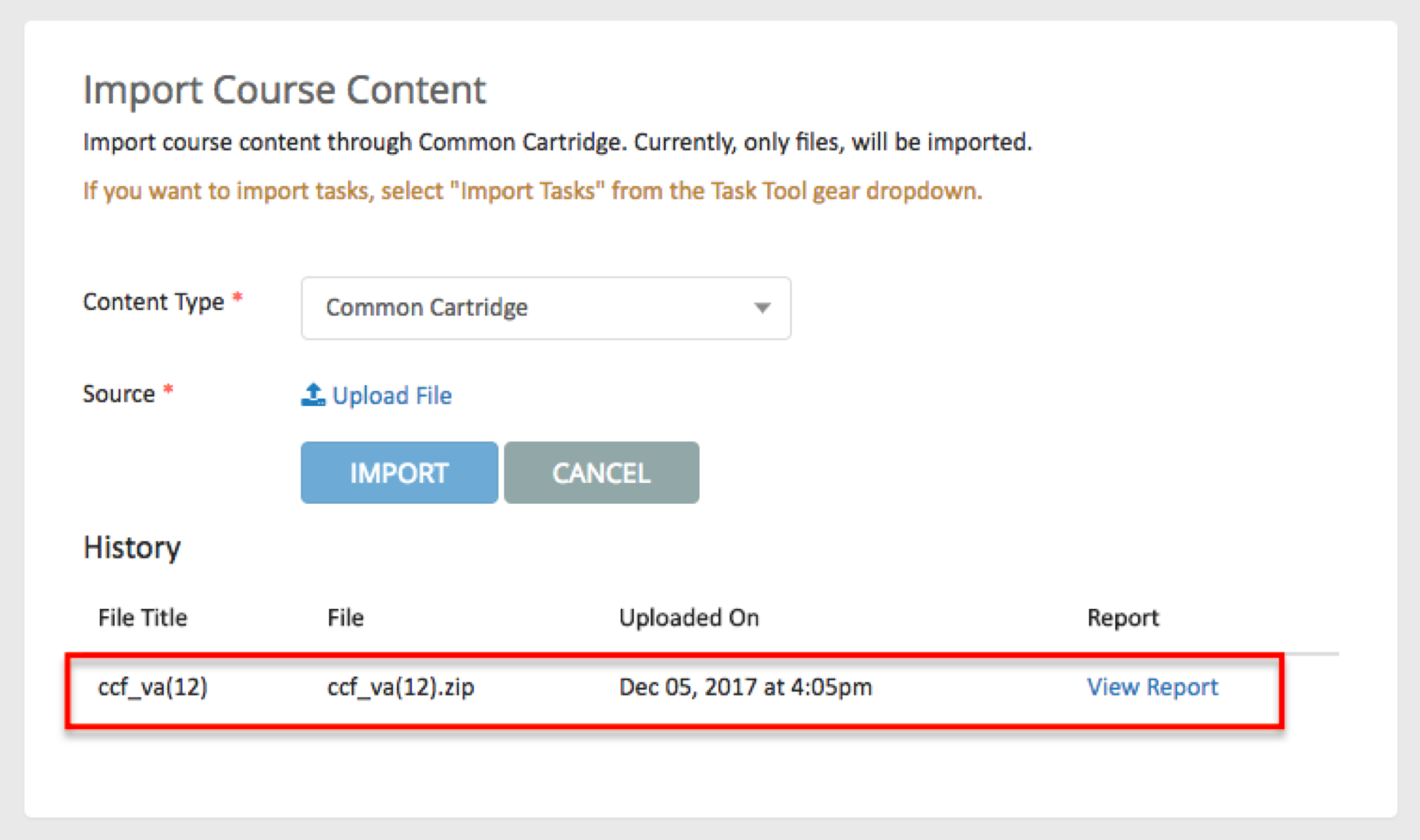 Please read the attached document to view the Common Cartridge compatibility with the CN.