As a student in a CN Pathway course, you receive email notifications when an assignment has been graded or an instructor has left you a comment on a submission:
These two notification emails are sent immediately by default. You can modify their frequency from Notification Settings.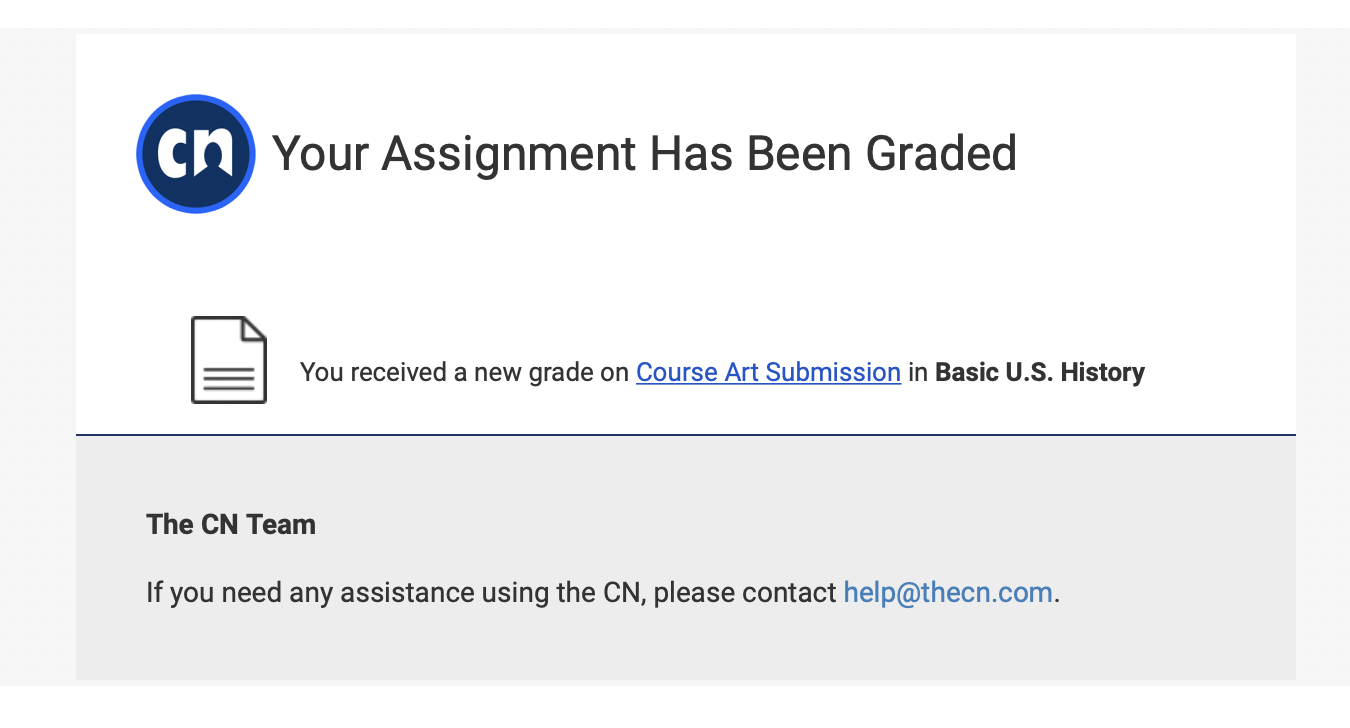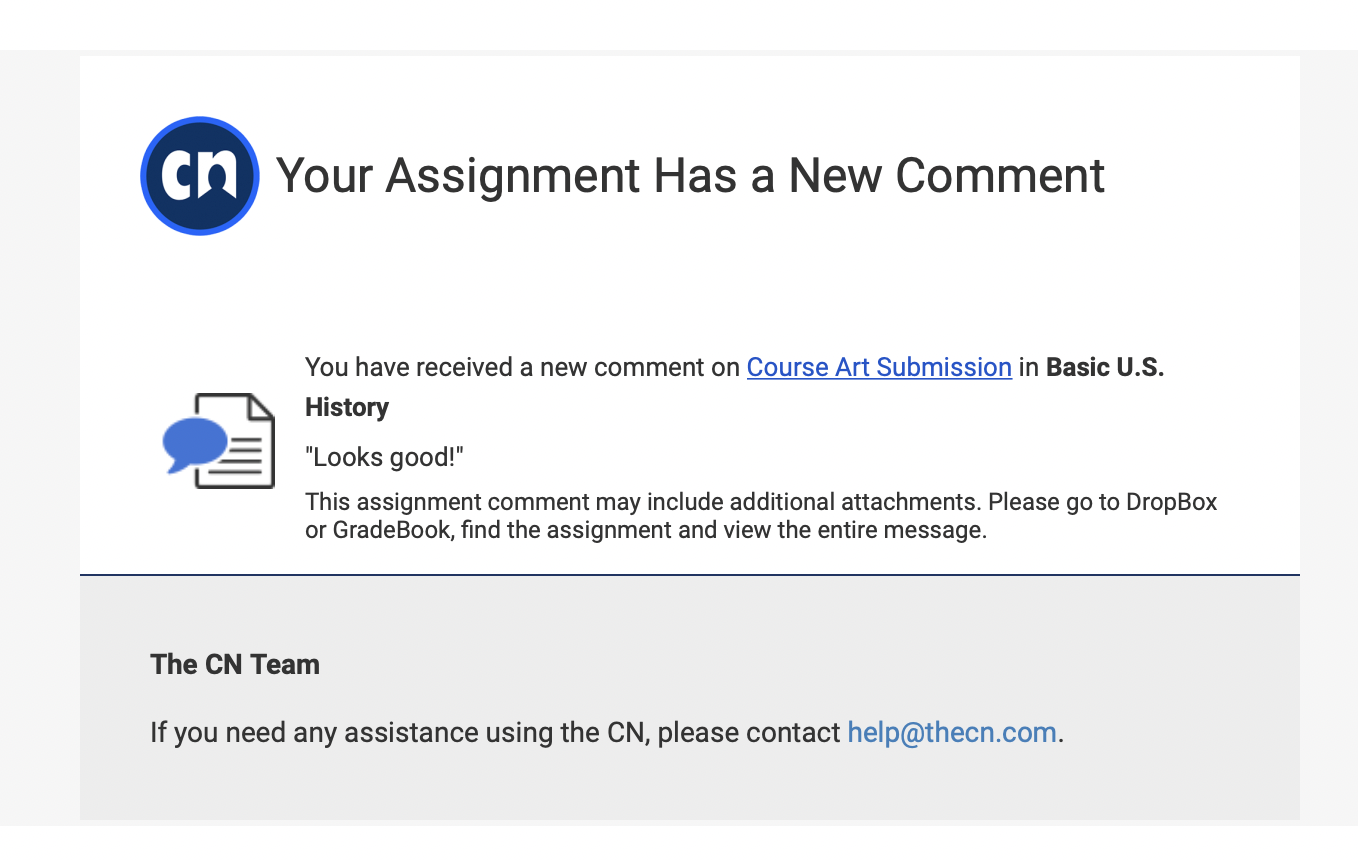 Clicking on the link in the notification emails will direct you to the Activity feedback view, where you can see your score and view any instructor comments. You can revisit this view at any time by clicking the Activities tab and then the name of the Activity.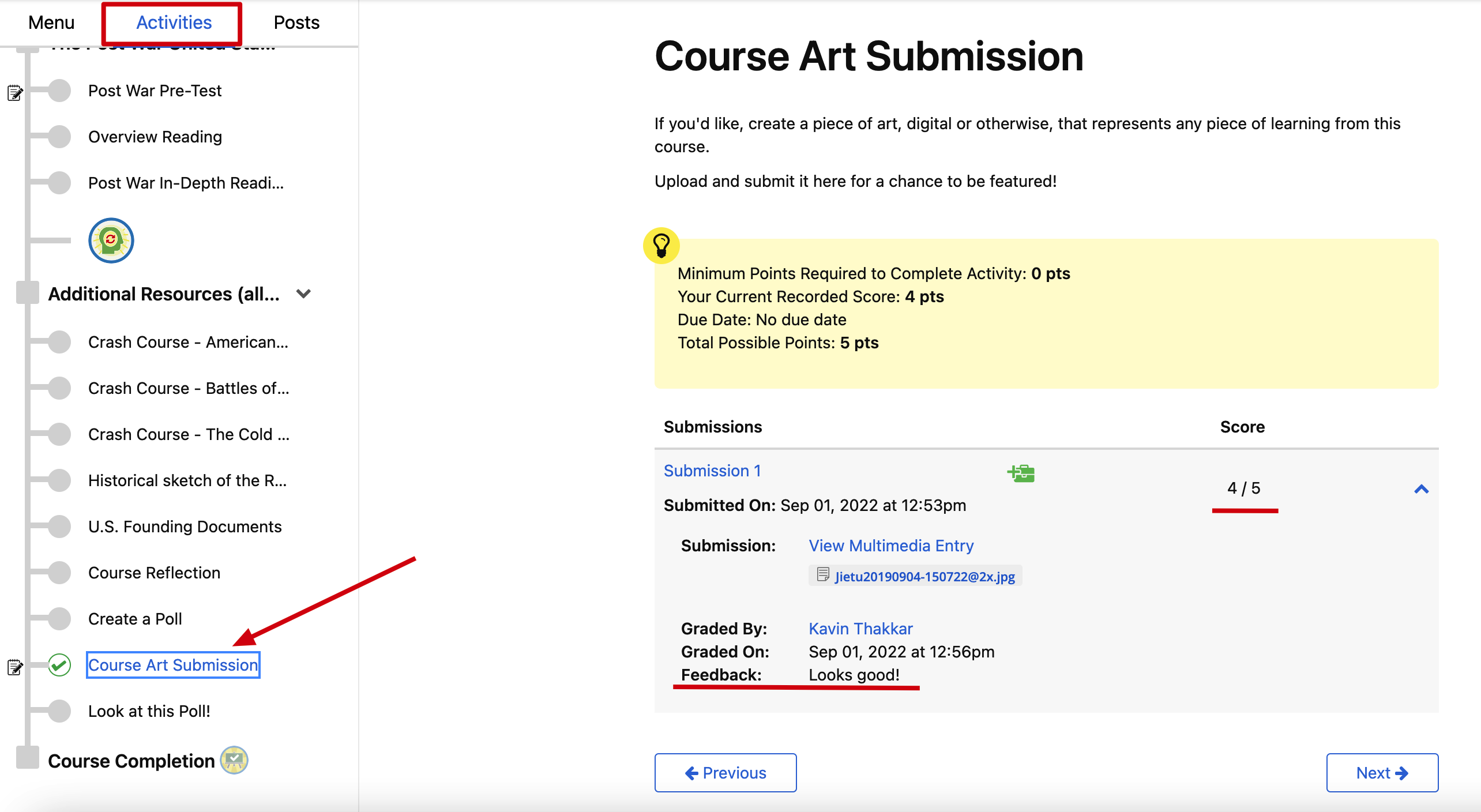 By clicking on Menu and then GradeBook, you can see your scores and view any instructor comments by clicking on the word bubble icon. You may also click the assignment name link or the submission icon to access the associated activity and view submission and feedback details.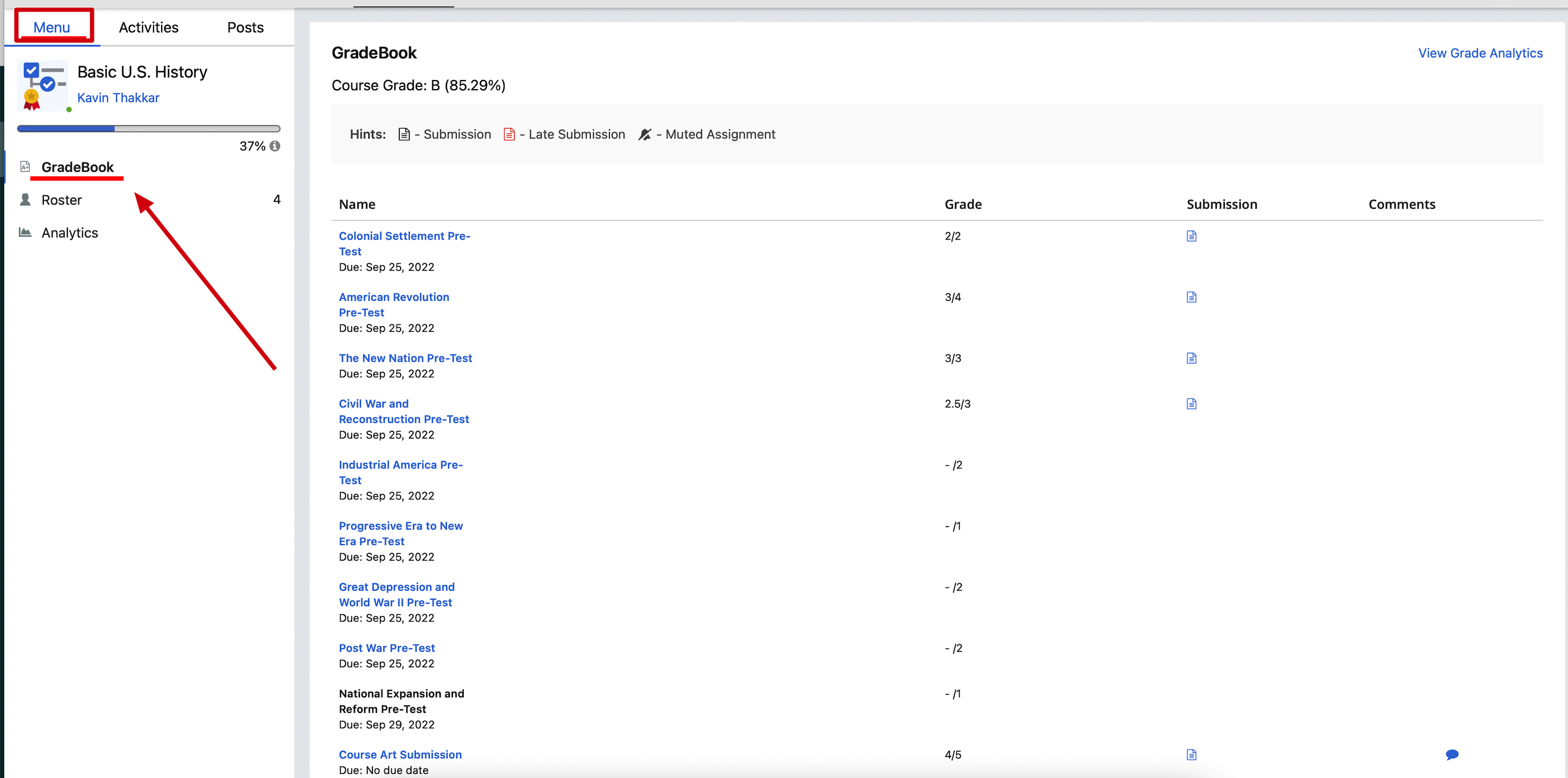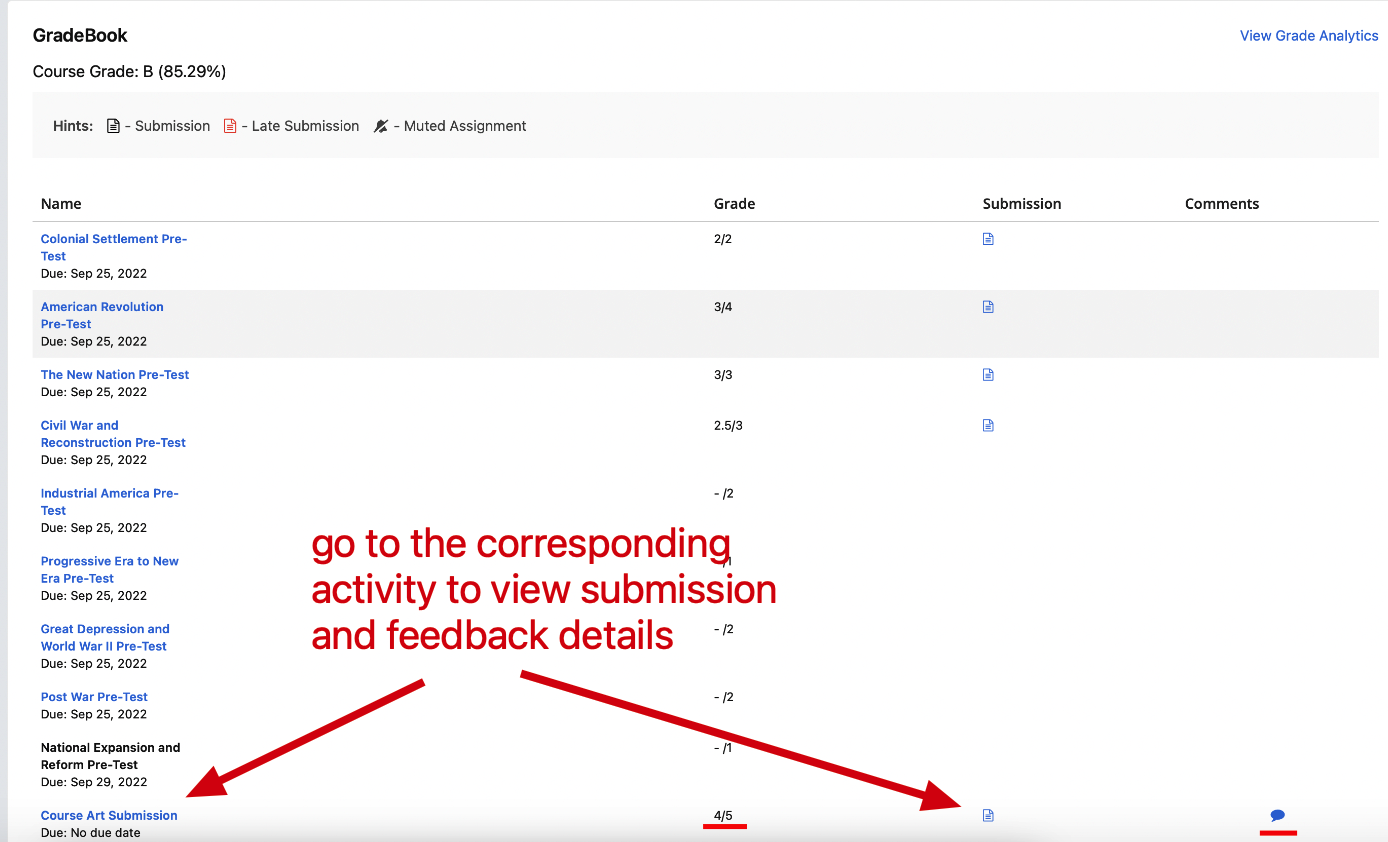 If you have difficulties viewing grades and assignment feedback, please reach out to your course instructor or contact CN helpdesk help@thecn.com.