CN Pathway courses support GradeBook and CN DropBox to assess student submissions. In this article, a File/Text Entry type of Graded assignment will be created to demonstrate the process of creating an assignment and a linked GradeBook item, the student submission, the instructor assessment, and the GradeBook view.
Instructor Creates Assignment Activity
To create an Assignment Submission activity, select that as the activity type when creating a new activity in a Pathway course: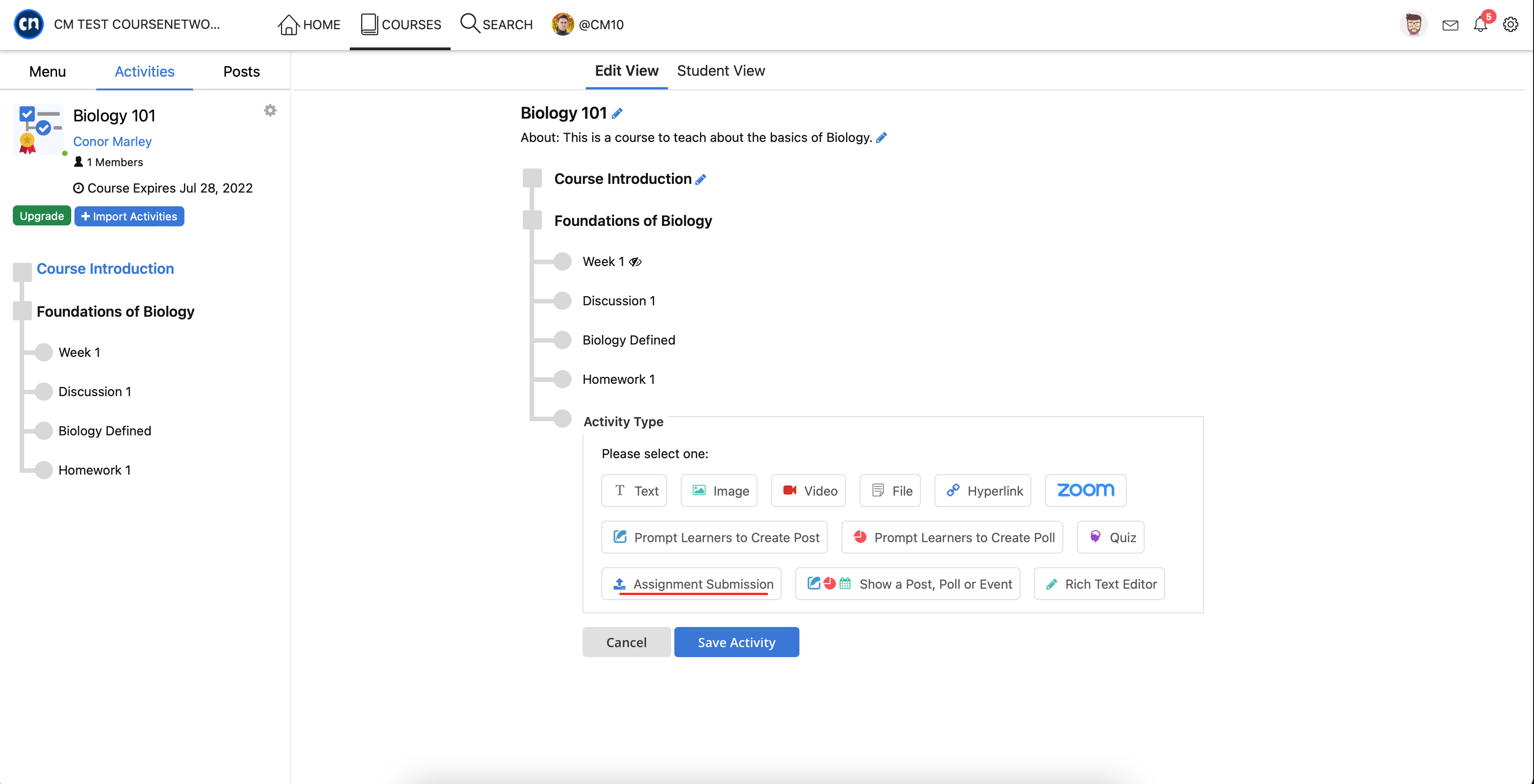 After filling out the assignment name and instructions, select File/Multimedia for the submission type, and As soon as they submit (will be graded) or When they receive a passing score (grading required).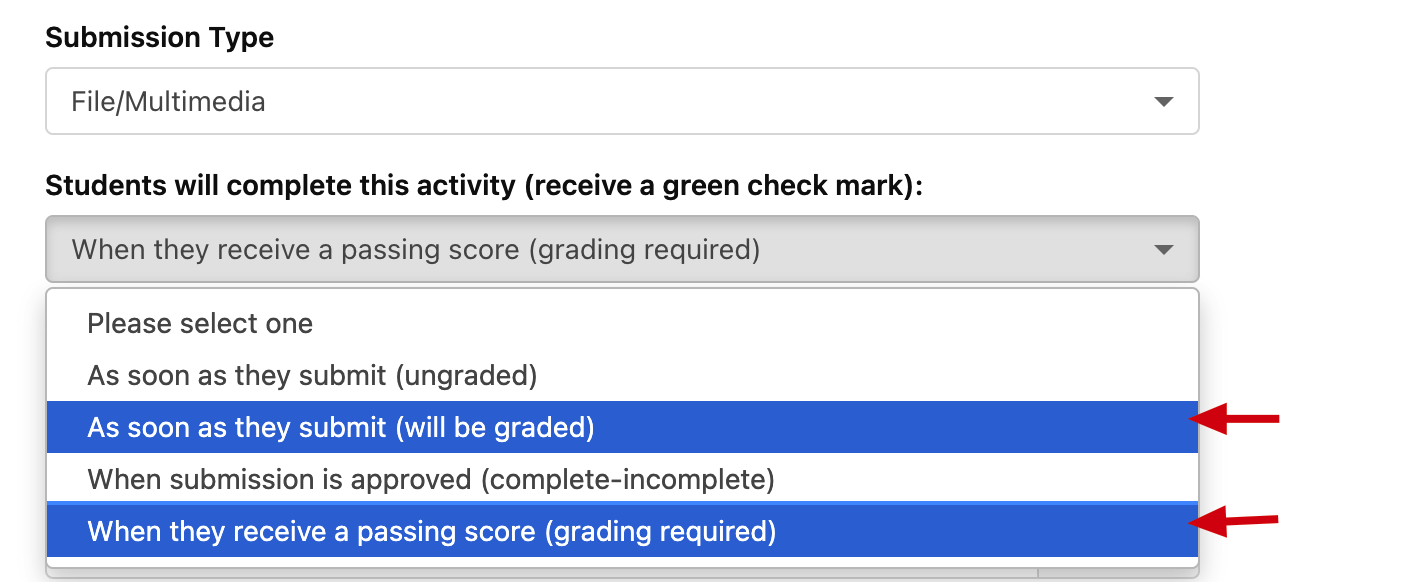 Note: there are two other options for "Activity Marked as Complete": As soon as they submit (ungraded), When submission is approved (complete-incomplete). Read this article to learn more about these two options.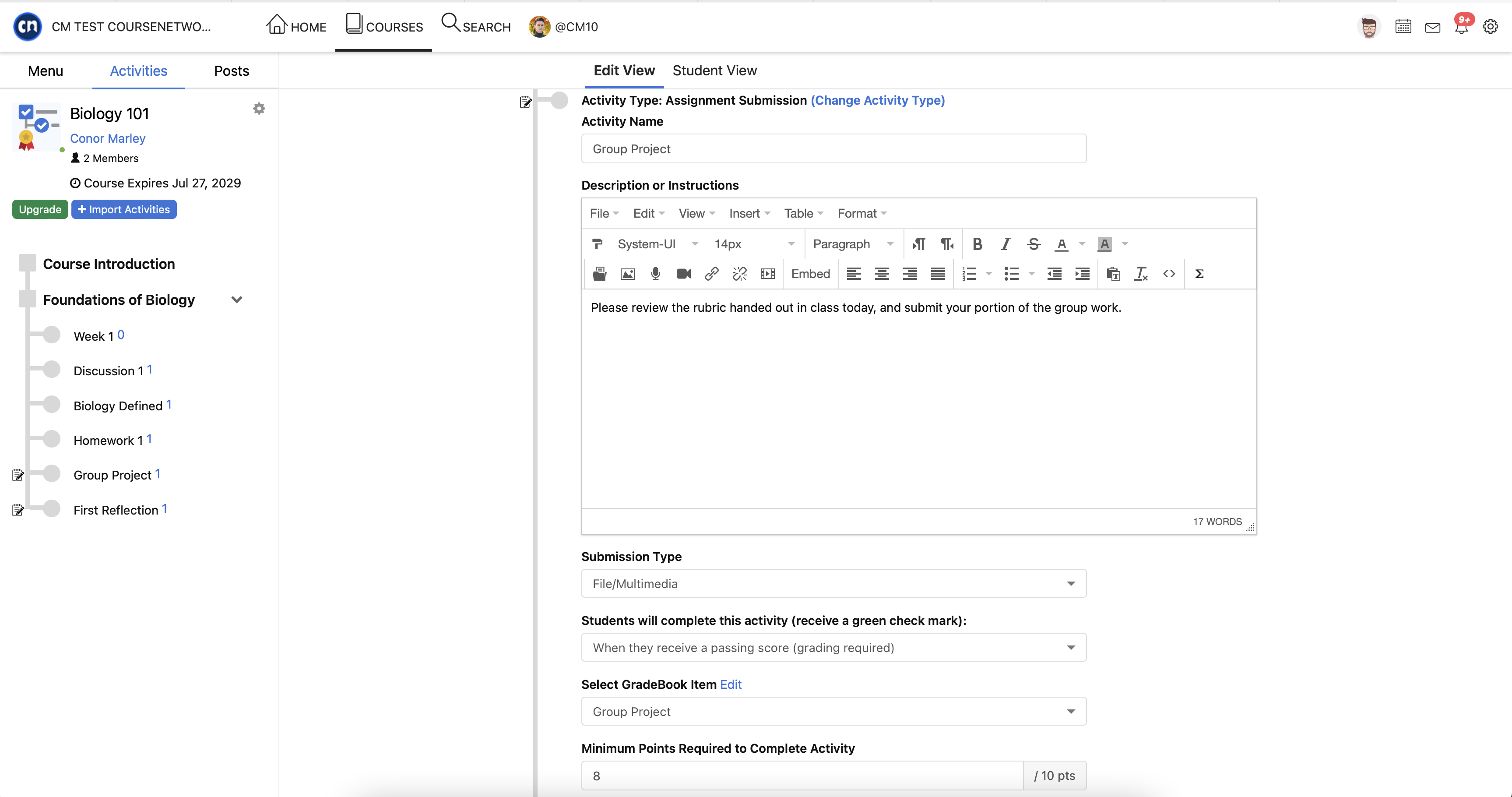 Next, select Add New GradeBook Item to begin creating a GradeBook item for this activity.
Note: if you have created GradeBook items, you may link to them directly.

Next, the GradeBook Item creation form will open. The name should automatically populated based on the assignment activity name. Description is optional- if you have given detailed instructions on the assignment activity form, you can leave it blank. Fill out other settings. You may check "Add Rubric" to set up grading criteria. Once done, click Add Item.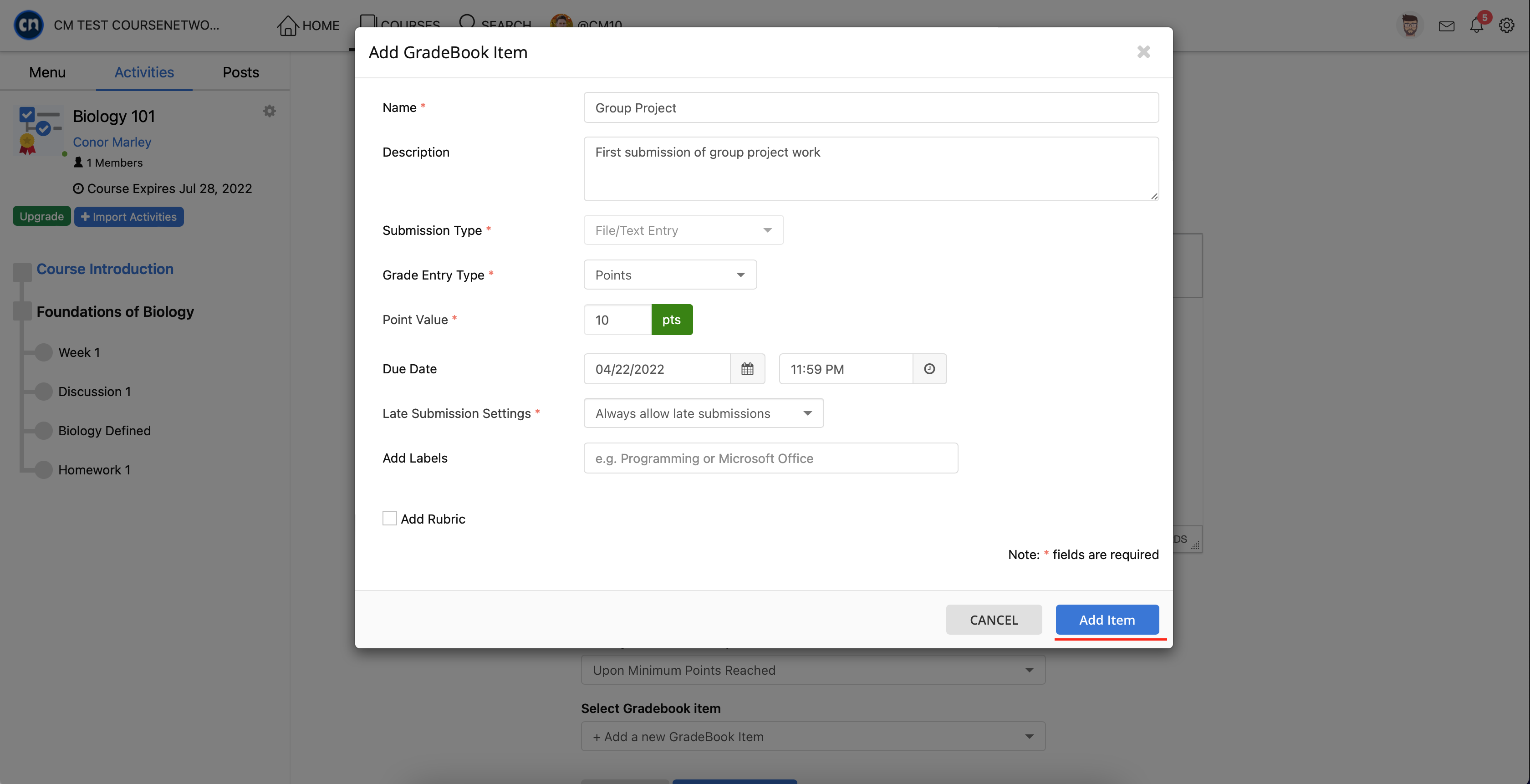 Note, you can edit the GradeBook item associated with this activity by clicking the Edit button next to "Select Gradebook Item".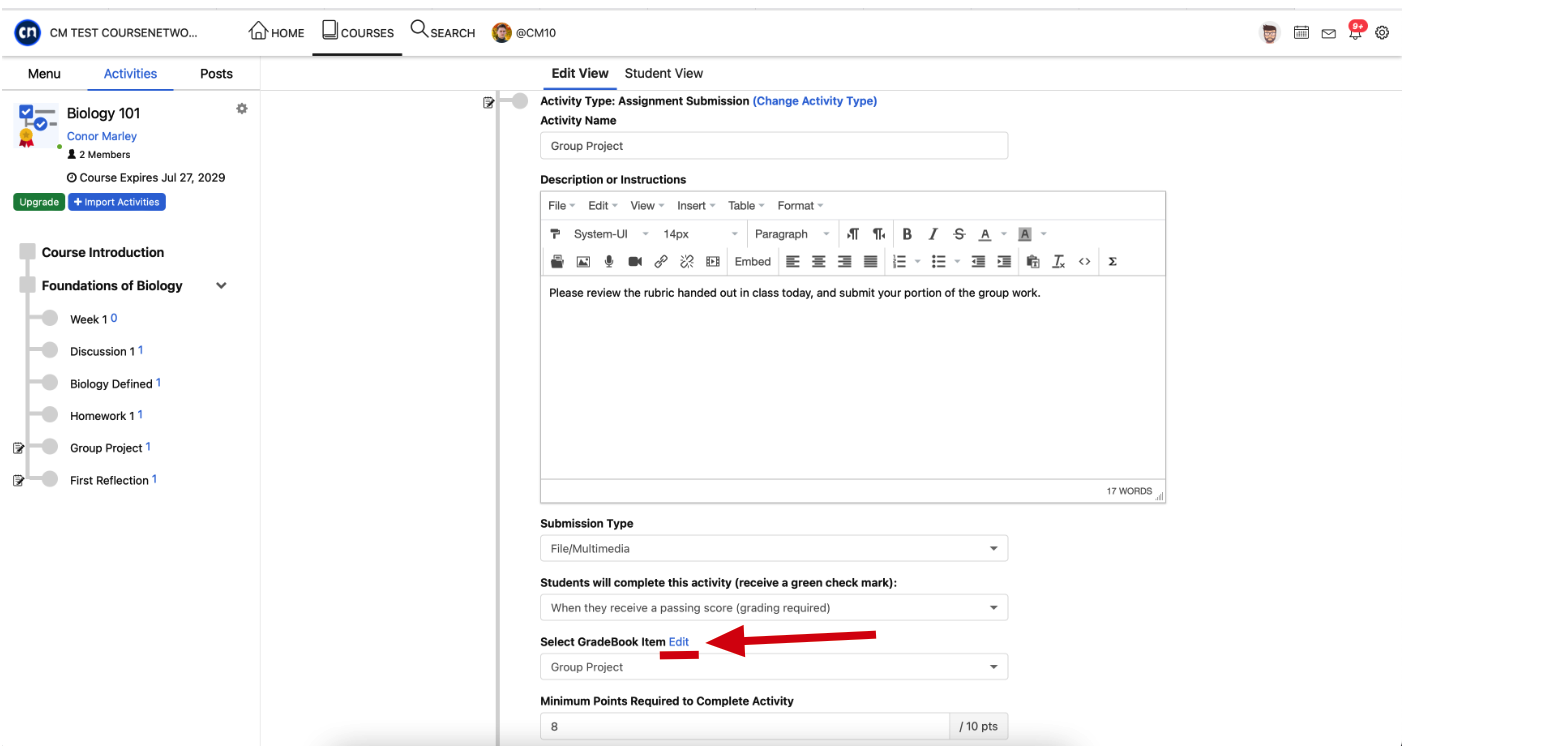 Student Submits Assignment
After the assignment has been created, students will access it from the course path and make a submission.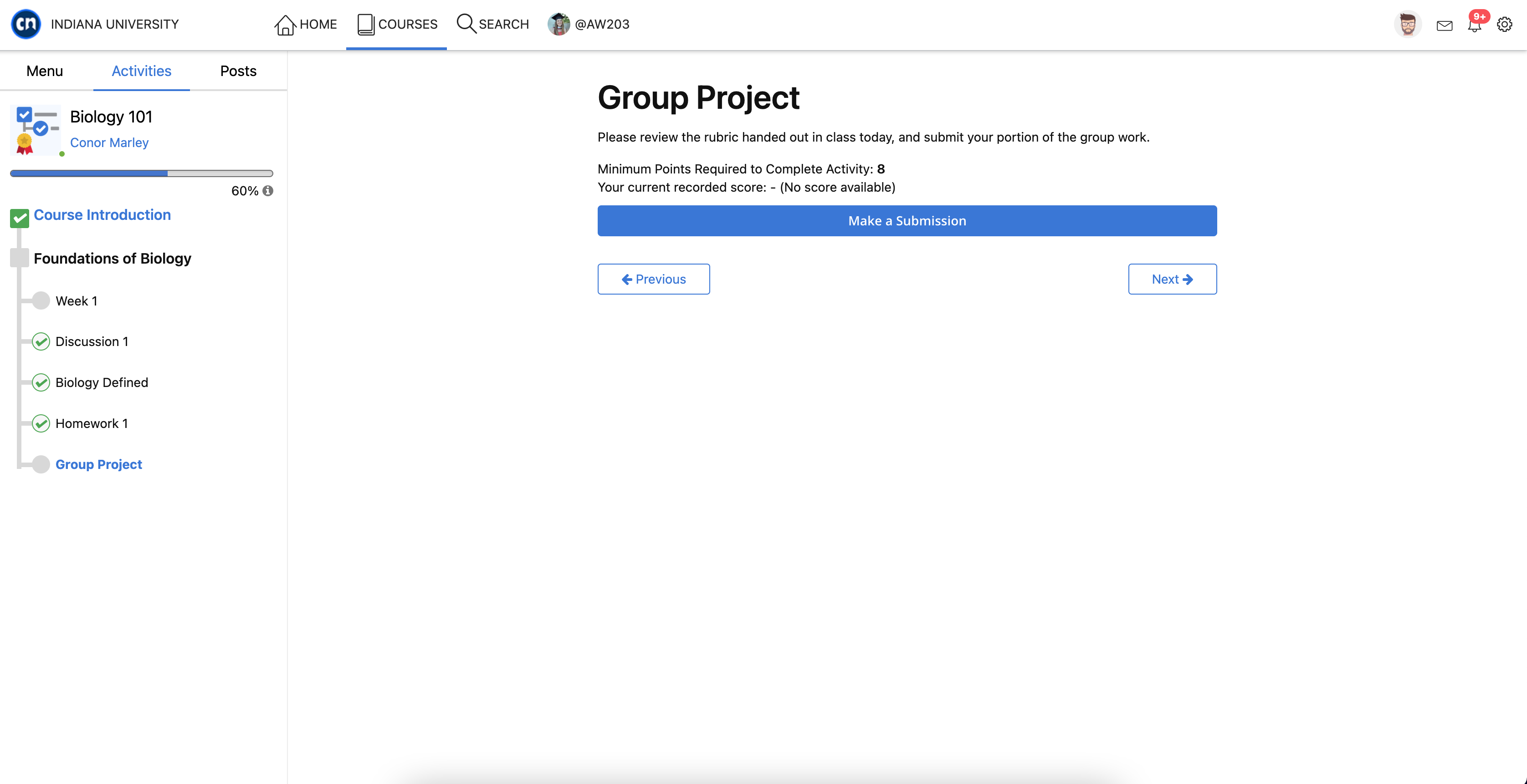 Students click the Make a Submission button, and upload a file and/or enter content in the Text Entry box. They can also leave comments for their instructors.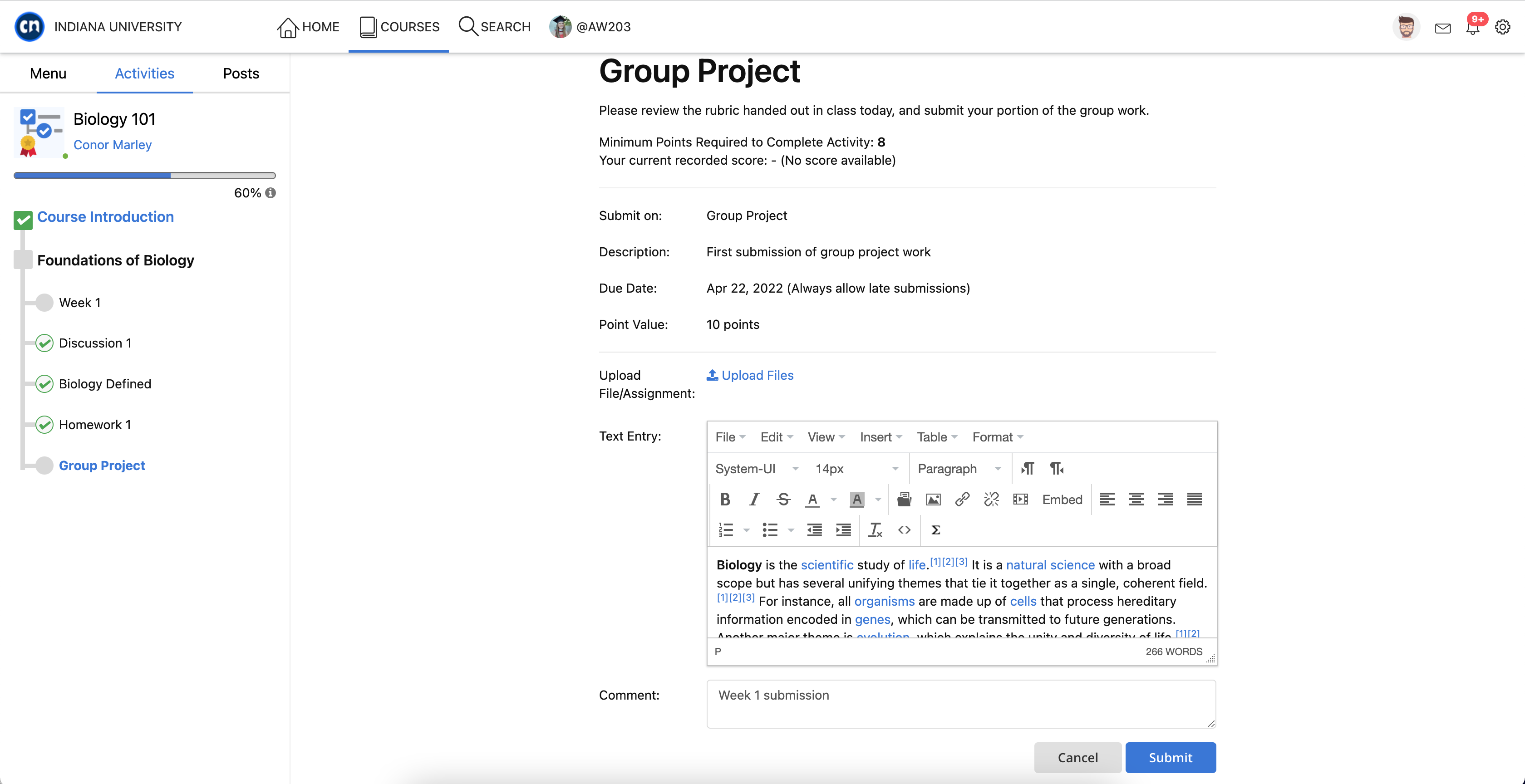 After a student submits their work, they will see the submission right on the same page/activity.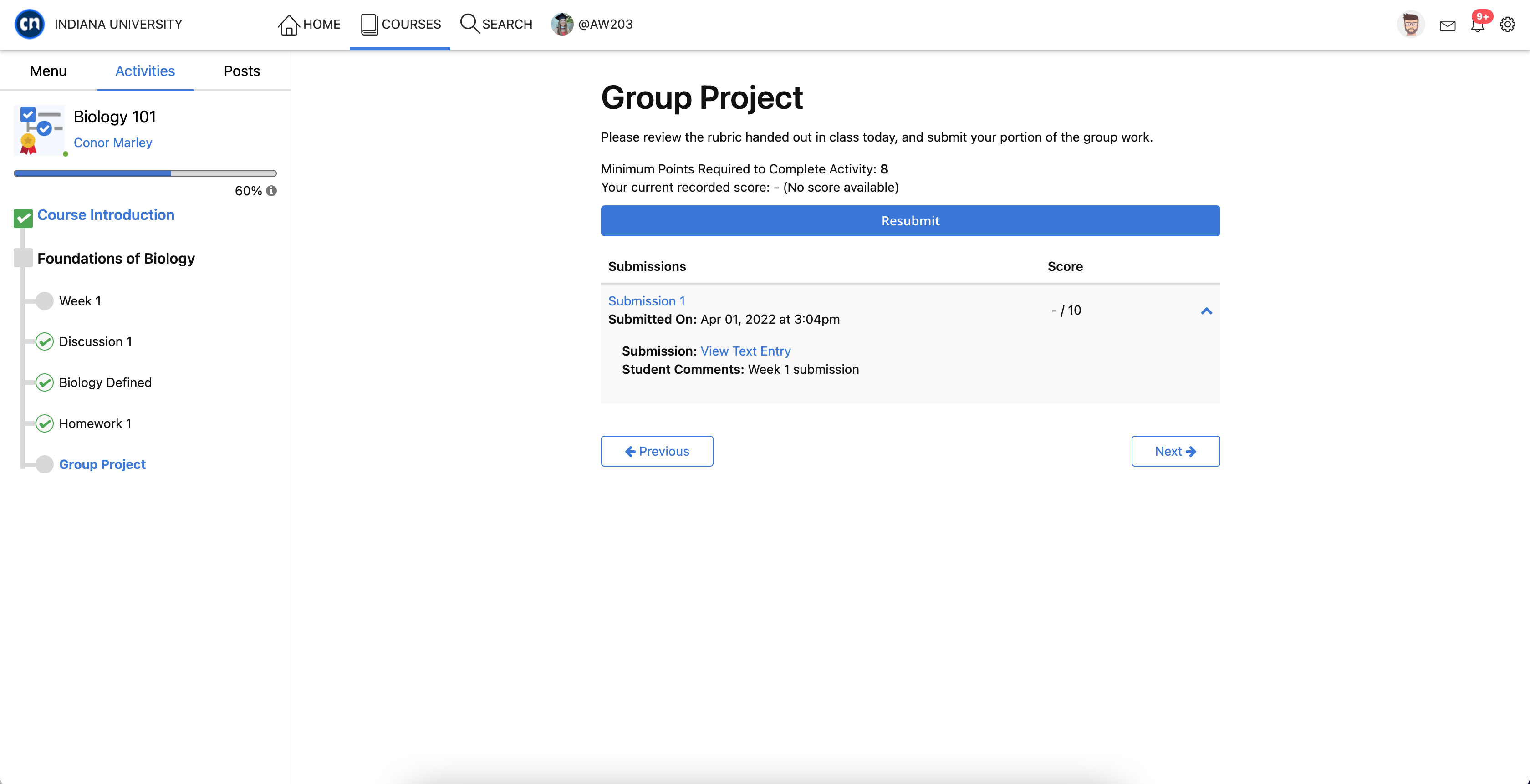 Instructor Reviews Student Submissions in DropBox
To view submissions for this activity, click the View Submissions button next to the activity name.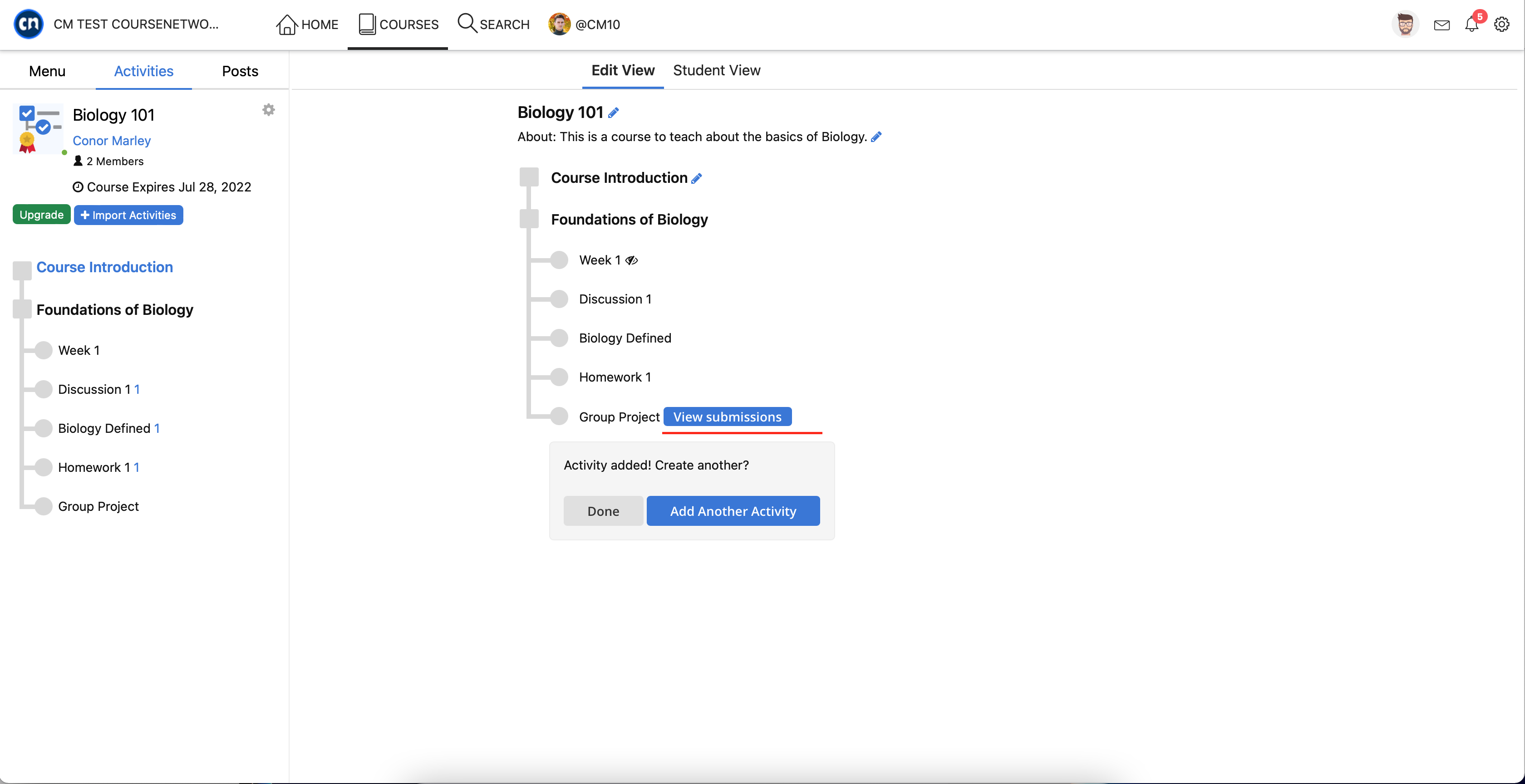 From there, you will be taken to the CN DropBox tool to view the student submissions. To access the submitted content, comments, and other details, click View Details. To hide them, click Hide Details.
Then, use the score entry box and the comment box to leave feedback for students on their submission.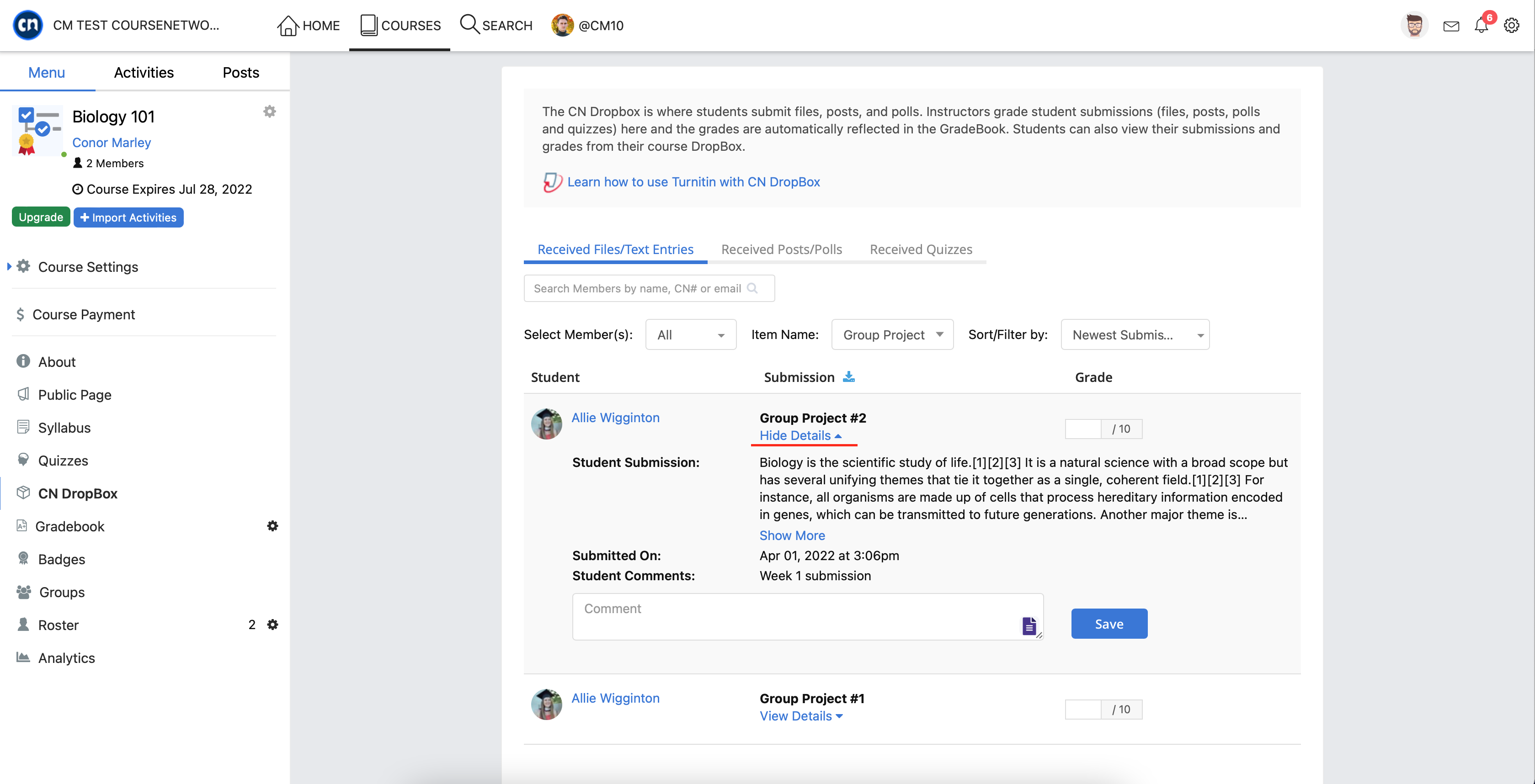 This is an example of a student submission with a recorded grade, as well as an instructor comment.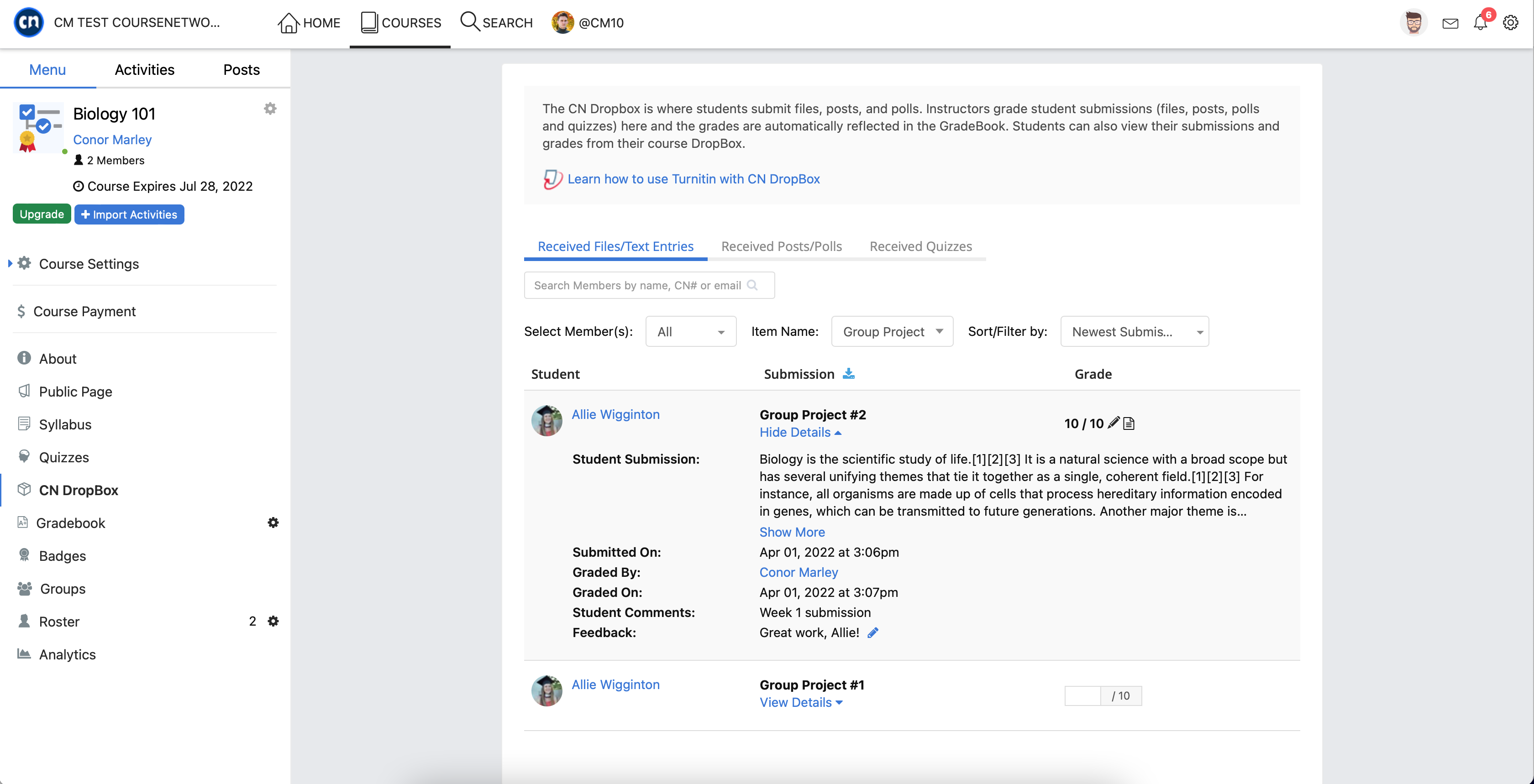 After the activity is graded, students will be able to see their score and feedback on the activity page.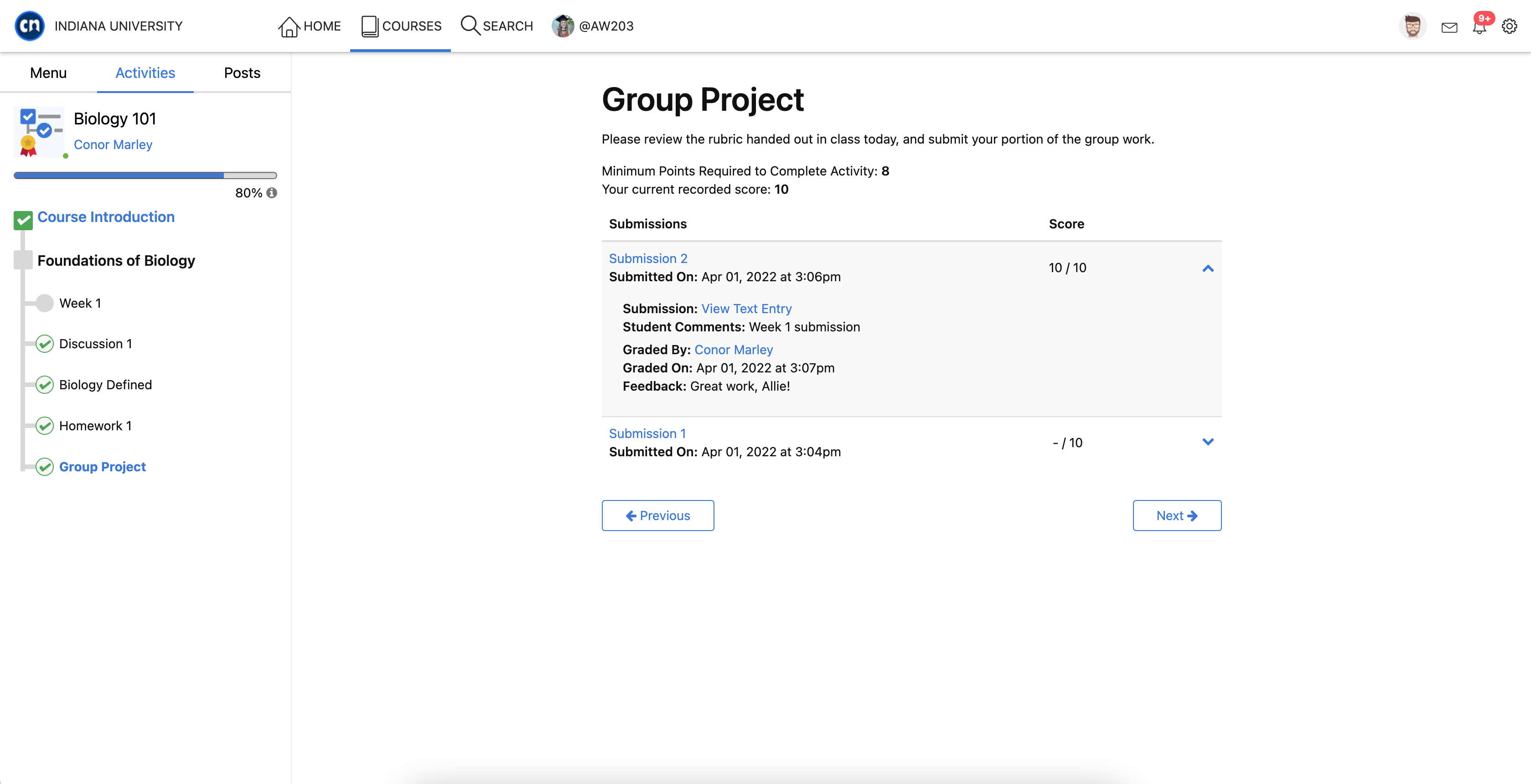 View GradeBook
Both instructors and students can see their recorded scores in the GradeBook.
From the Menu tab, select GradeBook. From there, you can see all students and all of their scores for the activities in the course. Learn more about GradeBook Management.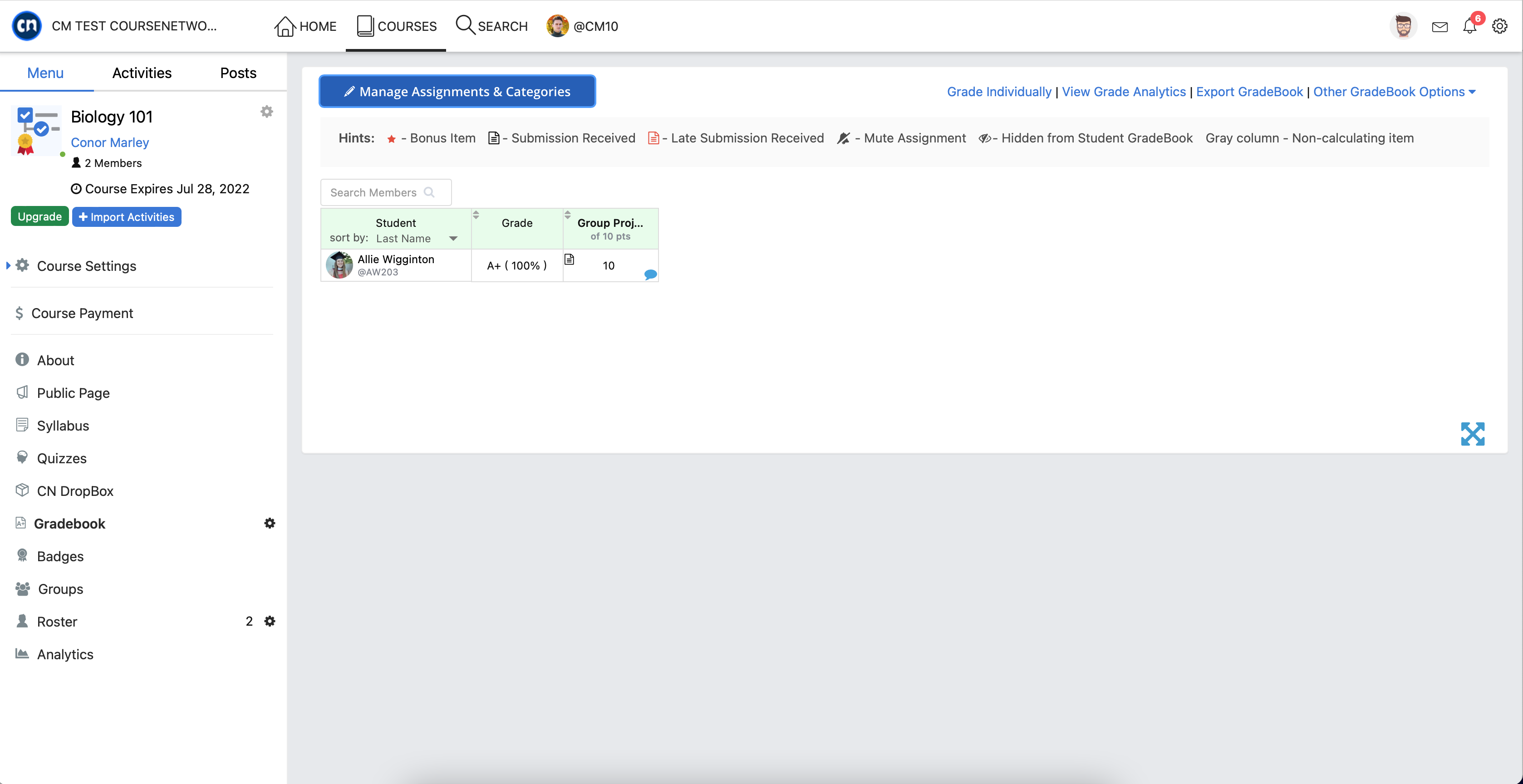 Students can view all of the GradeBook items as well as their grades.