Unpublish Activity
When instructors create and manage their Pathway courses, if certain content is not ready for students to view, they can unpublish activities to hide the detailed content from students.
By default, after an activity is created, it is published (visible to students). To hide the details of the activity from students, instructors can simply click the gear icon next to that activity, and choose "Unpublish Activity".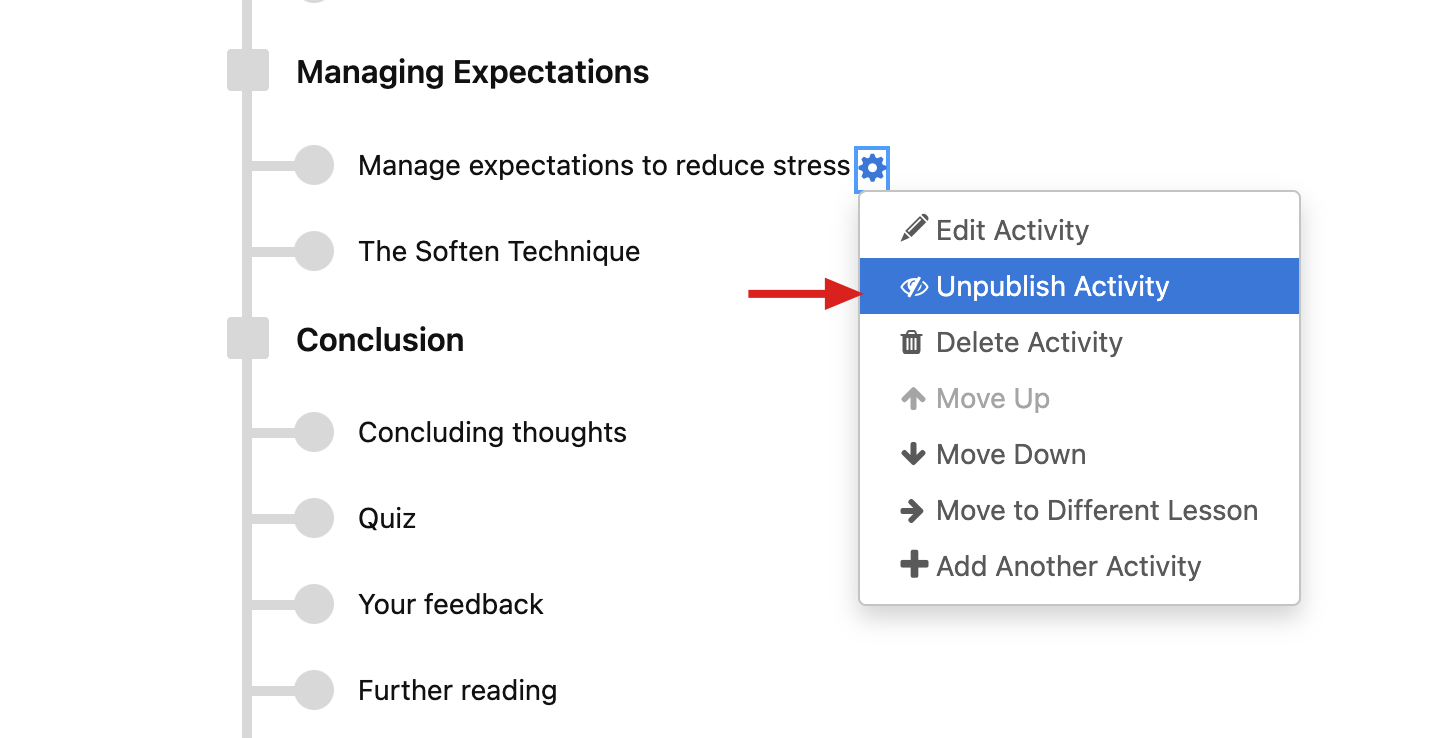 After the activity is unpublished, an eye icon with a cross line will appear to indicate the activity is not visible to students.

If students try to access this activity, although they can still see the title of it, they will not be able to view its detailed content. They will see an error message that says the activity has not been published by their instructor.
Note: the reason that we still display the activity title on the course path is due to course completion calculation. We do not want students move ahead completing the course with missing activities. However, if you do not need any activity in your course, please delete it to allow students to complete the course.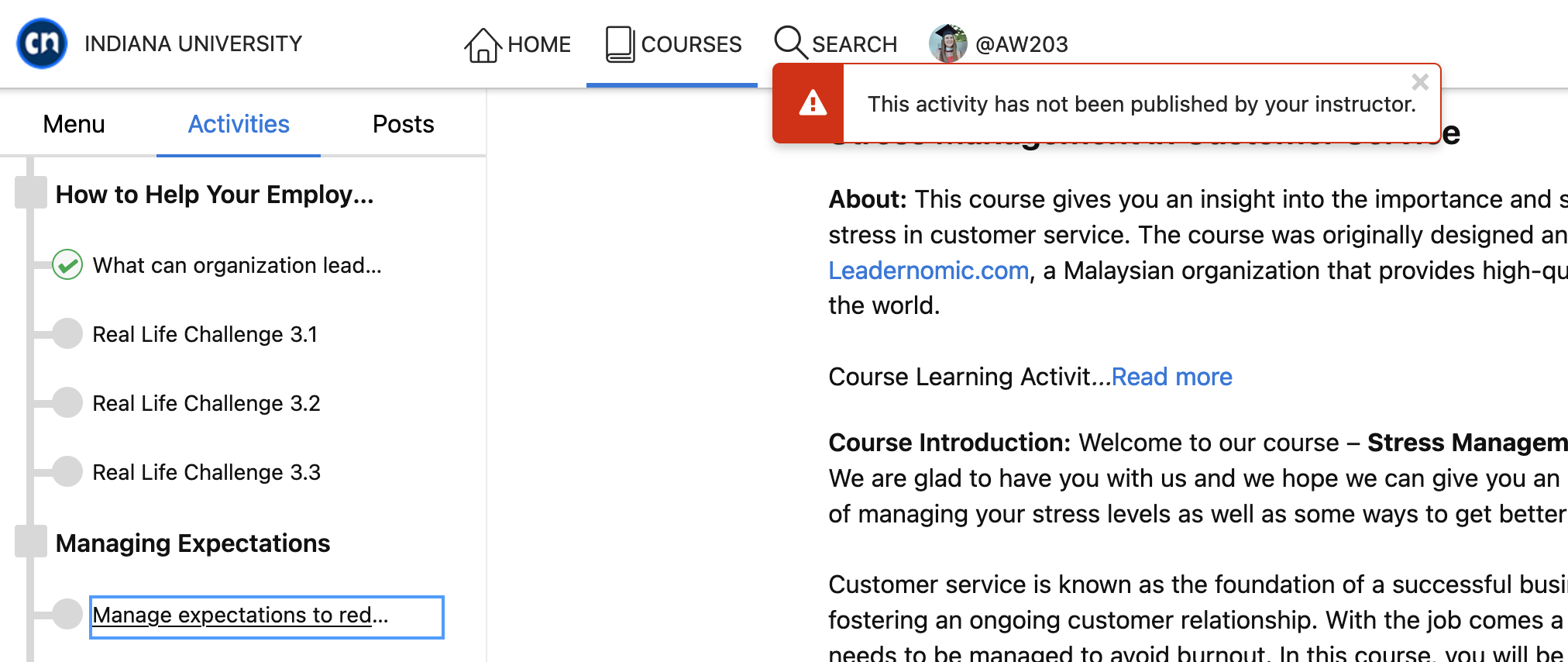 Publish Activity
When the activity is ready to be released, instructors can click the gear icon and select "Publish Activity". Now, the detailed content of the activity will be visible to students.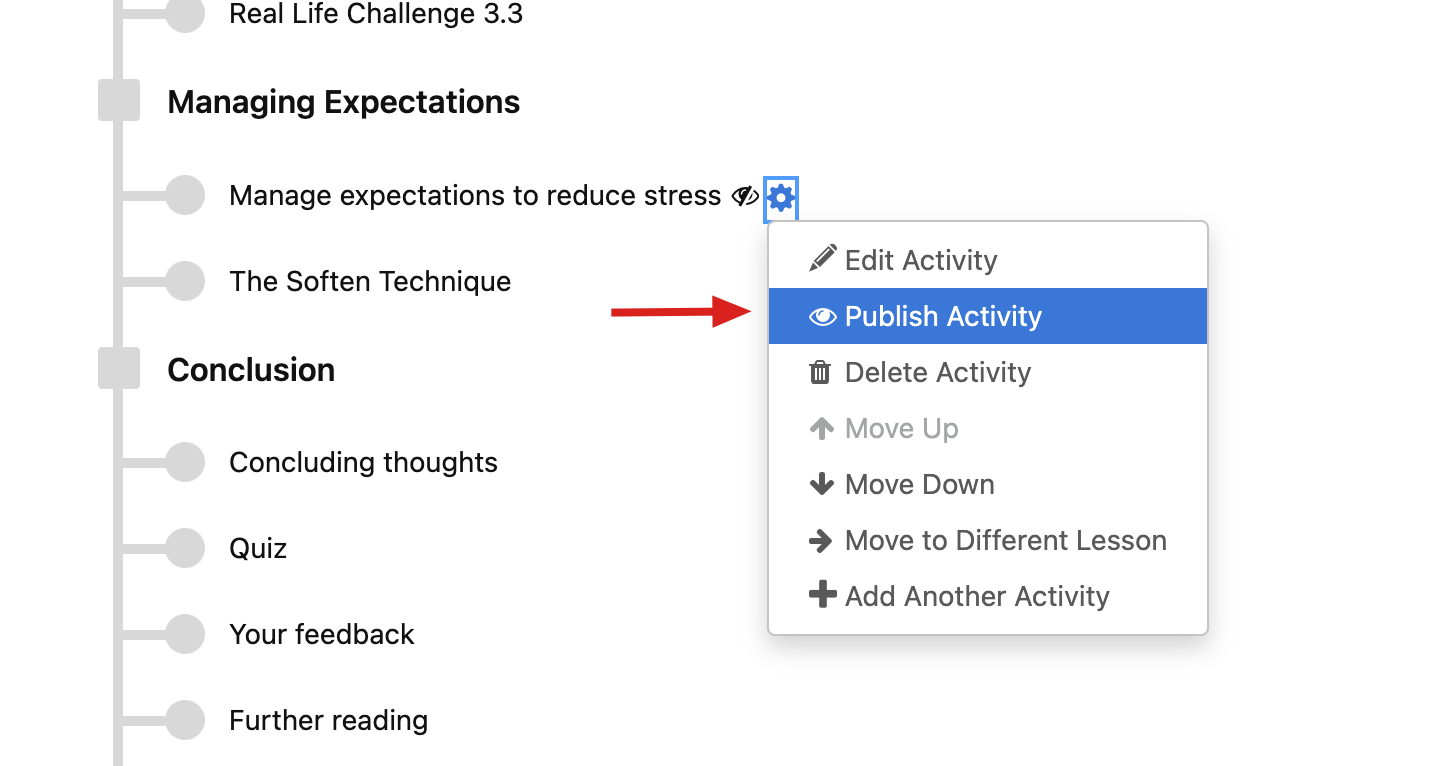 Note: at this stage, we only support unpublish activities. If you need to hide an entire lesson, you will need to manage each activity under that lesson. If you have any questions and feedback, feel free to contact info@thecn.com.