In order to protect users' privacy, CN provides a series of privacy settings for users to control their entire ePortfolio/profile.
CN users can access the Privacy Settings from the top part of their ePortfolio or the Security and Privacy Check-up tool.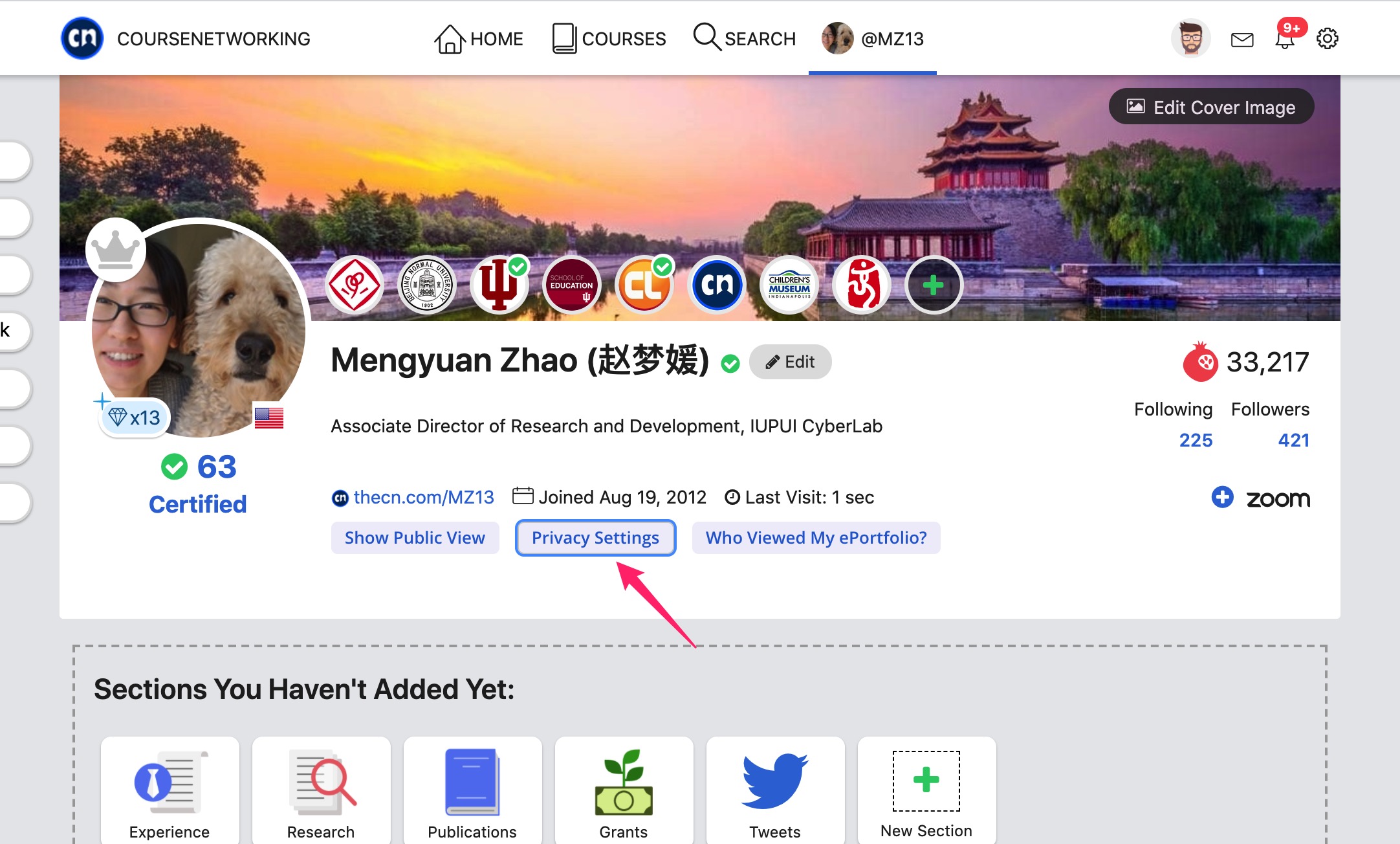 After clicking the Privacy Settings button, the following pop-up window will appear:
For "Who can view your full ePortfolio", this is the visibility setting of your entire ePortfolio. You can choose one of the following options:
Public: Everyone online regardless having a CN account or not
CN Users: Must be a logged-in CN user
My Institution: The institution or program you are part of in CN
My Class: Instructors and classmates of your CN courses
Instructors: Instructors of your CN courses
Password Protected: You will set up a password for your ePortfolio. People who know this password will be able to access your ePortfolio, regardless having a CN account or not.
Only Me: No one, except yourself, can view your ePortfolio.
In addition to the visibility setting, you may check any of the checkboxes to further protect your privacy. You can modify these settings anytime.
Note that if your institution/program licenses CN, they may preset some of these settings and disable edits. In this case, you will not be able to change the institution's default settings.
Related article: CN also allows users to control the visibility of each specific content on their ePortfolio. Please read the "Visibility settings for ePortfolio content" part of this article.