In order to protect users' privacy, CN provides a series of privacy settings for users to control their entire ePortfolio/profile.
CN users can access the Privacy Settings from the top part of their ePortfolio or the Security and Privacy Check-up tool.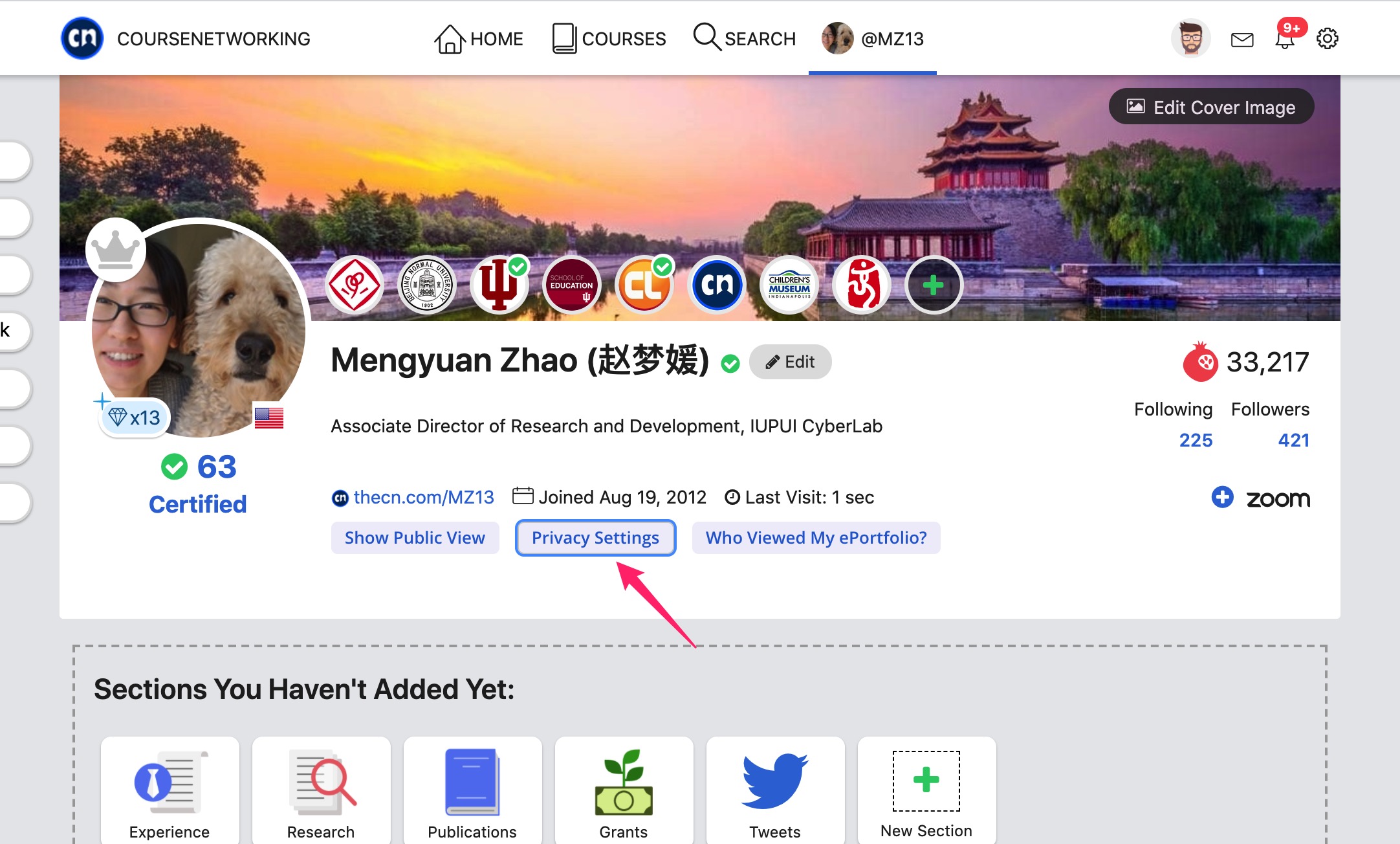 After clicking the Privacy Settings button, the following setting options are offered and explained in detail: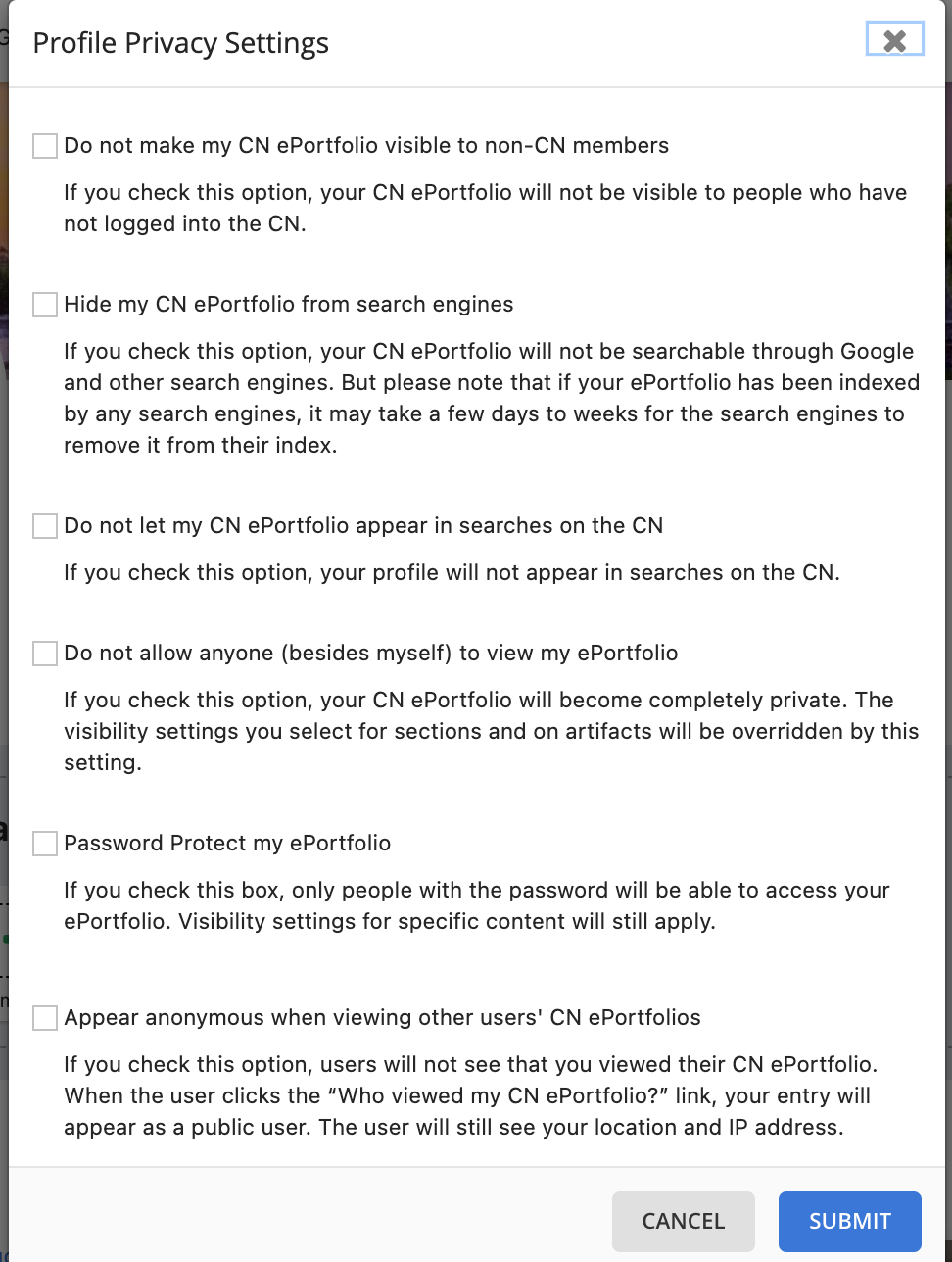 You just need to check the options you would like to turn on and SUBMIT the form. You can modify these settings anytime.
Related article: CN also allows users to control the visibility of each specific content on their ePortfolio. Please read the "Visibility settings for ePortfolio content" part of this article.