Transcripts, Certificates and Showcase Documents are documents that you can add to your ePortfolio to present your academic achievements, work samples, awards and more.
To add a document, follow the steps below:
 STEP1: Log in to CN, go to the Documents section on your ePortfolio page, select the plus sign next to "Add a Document or Folder"

STEP2: Fill out the "Upload Document" form in the pop-out window, like the example below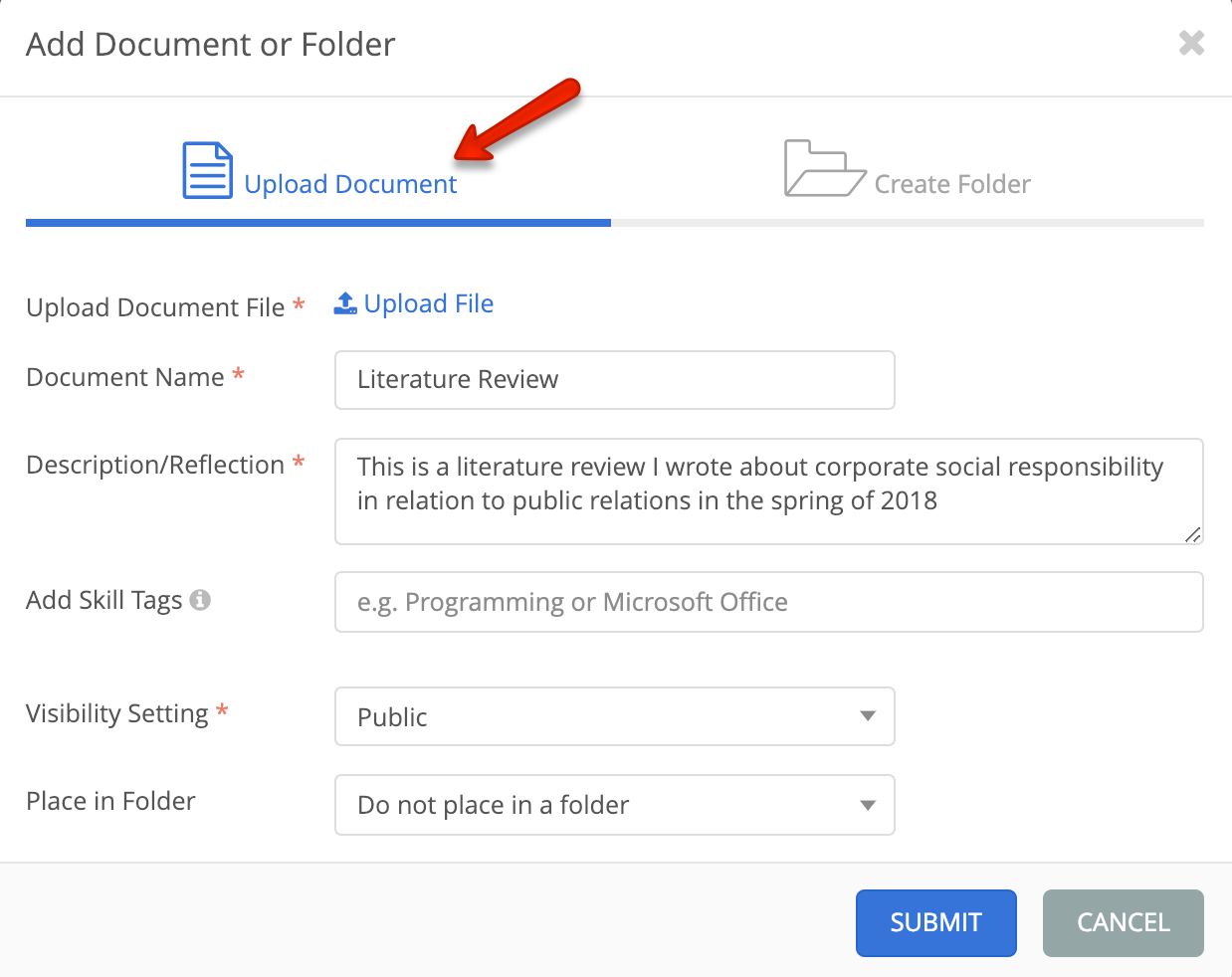 Choosing a visibility setting allows you to select who can view your document. Choose from Public, Employers, My Class (including both instructors and classmates), Instructors, Password Protected or Only Me.
If you select Password Protected, create a password and only share that password with individuals you want to see the document.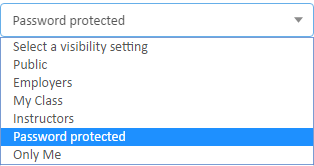 Once you are finished with the form, click on Submit. Your document will automatically show up at the end. It will display as a thumbnail if it is a jpg, pdf, etc. If not, it will display as an icon representing the type of document you uploaded.

STEP4: Easily sort your documents by clicking on "Sort Documents and Folders" then drag and drop.
When finished, click on "Done sorting".


To learn how to create folders to further organize documents, read this article