The Menu on the left-hand side of a user's ePortfolio page can easily take users to certain sections of their ePortoflio, like the example below.
HINT: The blue title indicates which section you are currently at.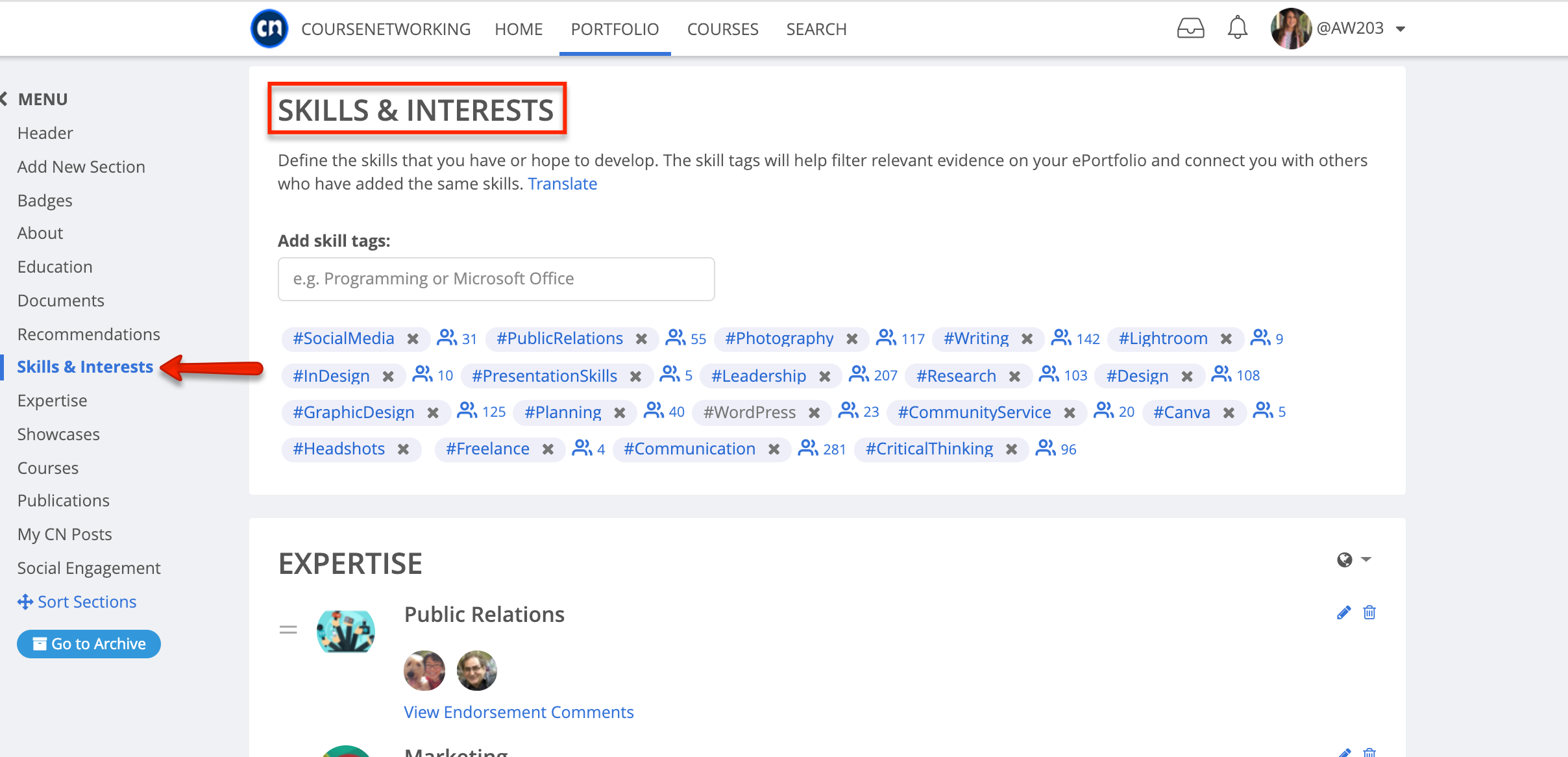 Aside from helping with navigation, the menu also allows users to sort the sections of their ePortfolio. Users can click on "Sort Sections" at the bottom of the menu, then drag and drop to move and place preferred sections. When finished, simply select "Done Sorting" to view the updated section order.



HINT: The grayed out sections are sections you may not move and remain in their default positions at the bottom of your ePortfolio.