The Import Pathway feature allows course instructors to import lessons from other courses. This feature is available in both personal and institutional Pathway LMS courses.
There are a few key points to highlight:
The imported lessons will be placed at the bottom of the course path after import. They can be moved to ideal locations.
Course About will NOT be imported.
Course completion settings, including course completion badge and certificate, will NOT be imported. You need to reset them in this new course.
If the imported activities have GradeBook items associated with them, you can choose between their existing due dates or this course's end date to be their default due dates in this course.
If a linked post is visible to Course Groups, This Course and Global Class, This Course and My Other Courses, or Only Me, its visibility will automatically change to This Course after it is imported.
STEP 1: On the home page of a new Pathway course, click the blue button +Import Activities in the upper left corner. You may begin with an empty course or a course already has some activities.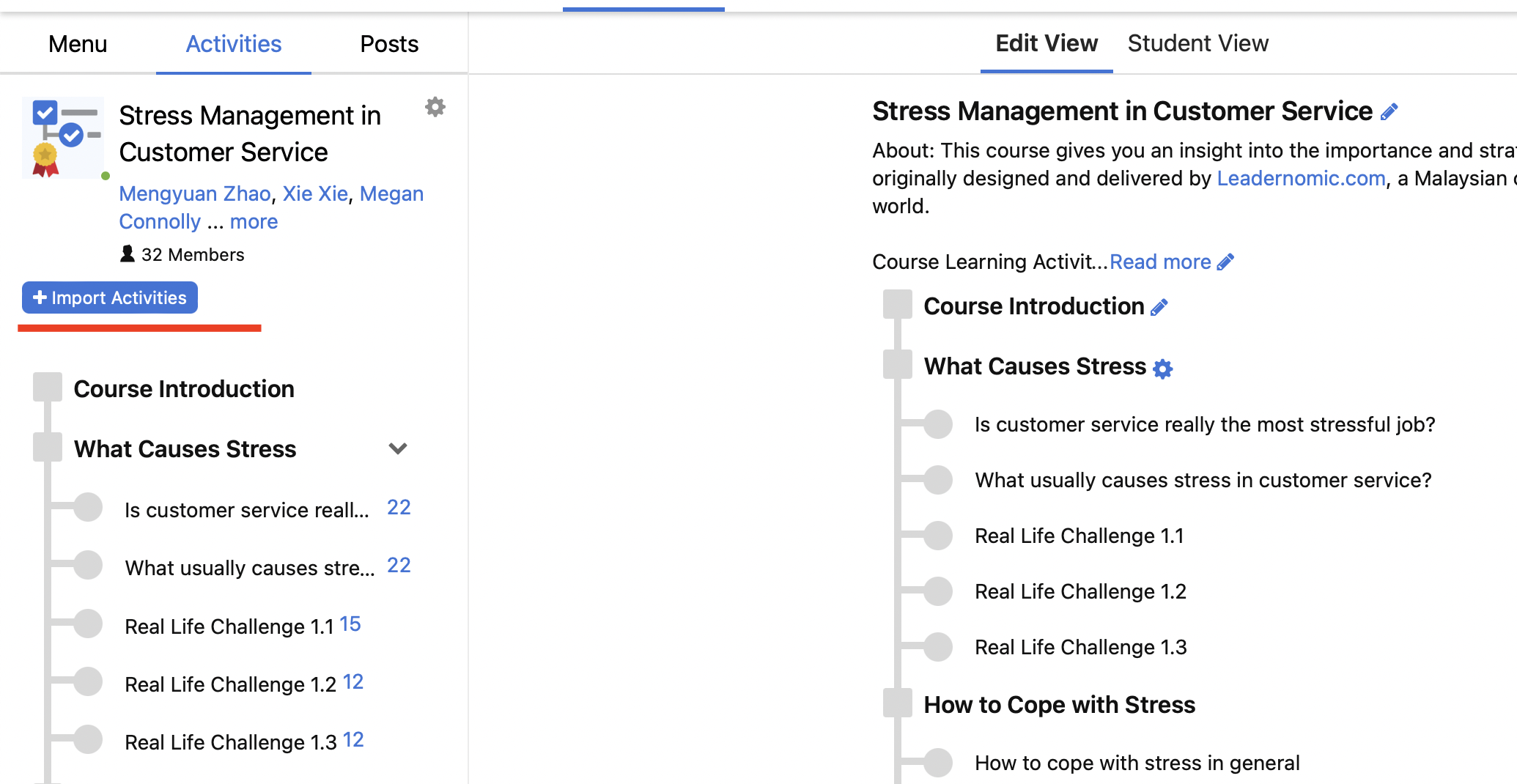 STEP 2: Select the Pathway course you would like to import the course path from. Please note that you must be an instructor of this source course to see it on the selection list.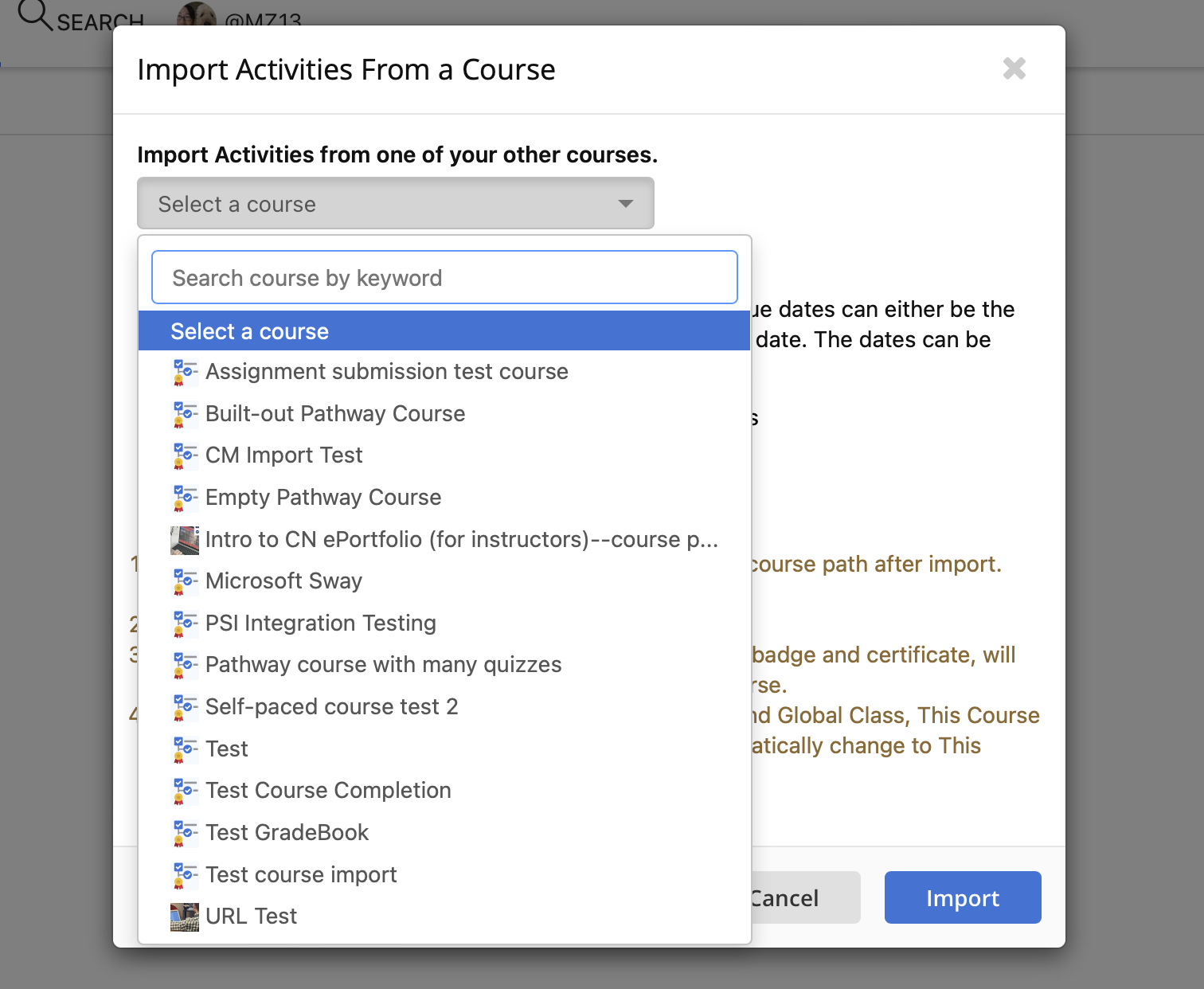 After selecting a course, select the lessons you would like to import. You may check one, multiple, all of the lessons. You can also select if you want the imported lessons to use their existing due dates, or use the course end date as the due date. Once done, click "Import" at the bottom.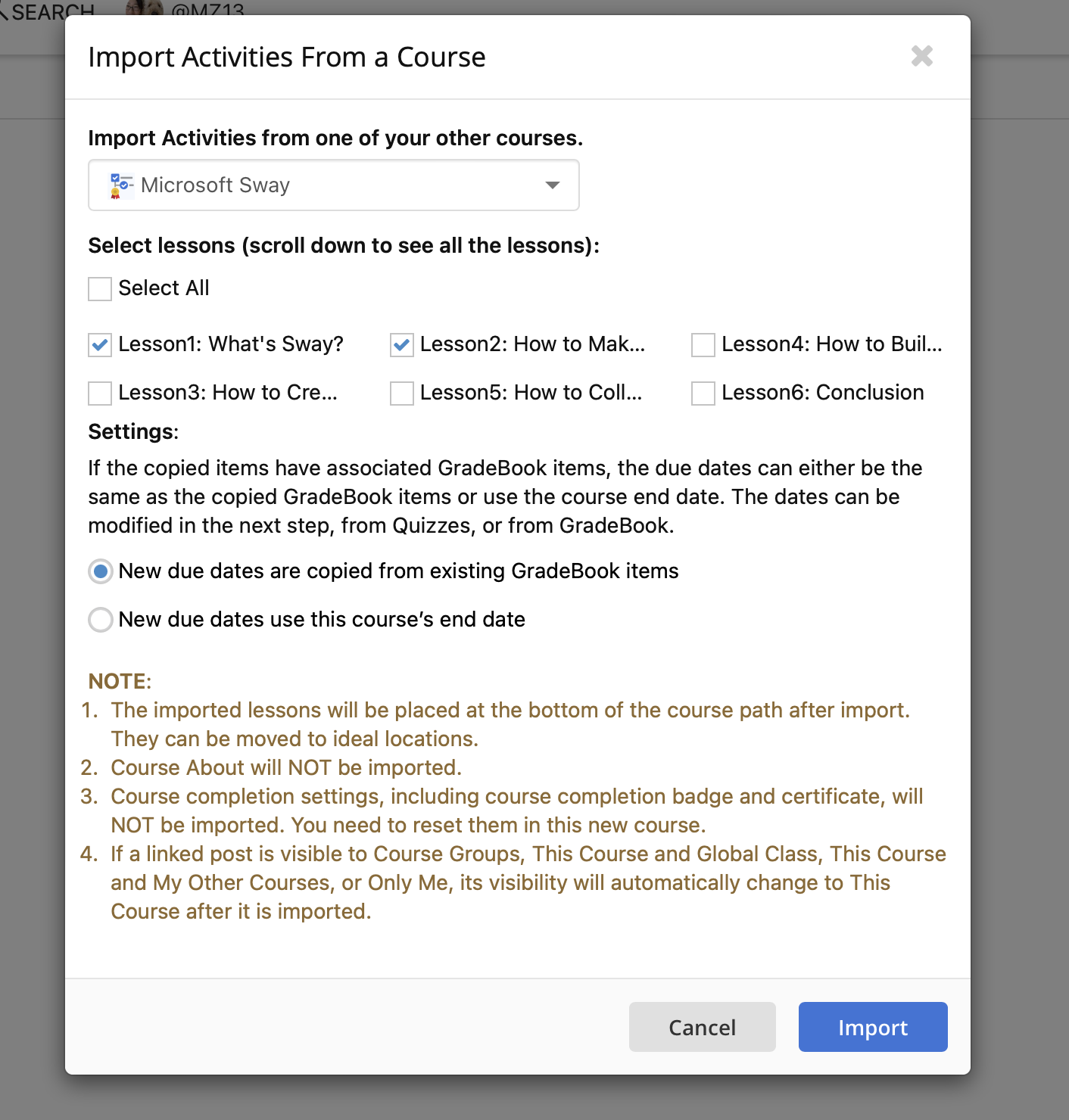 STEP 3: If the imported lessons include assignments and quizzes, the system will prompt you to review or modify the imported GradeBook item names and due dates. After reviewing and correcting all the quiz information, click Complete Import.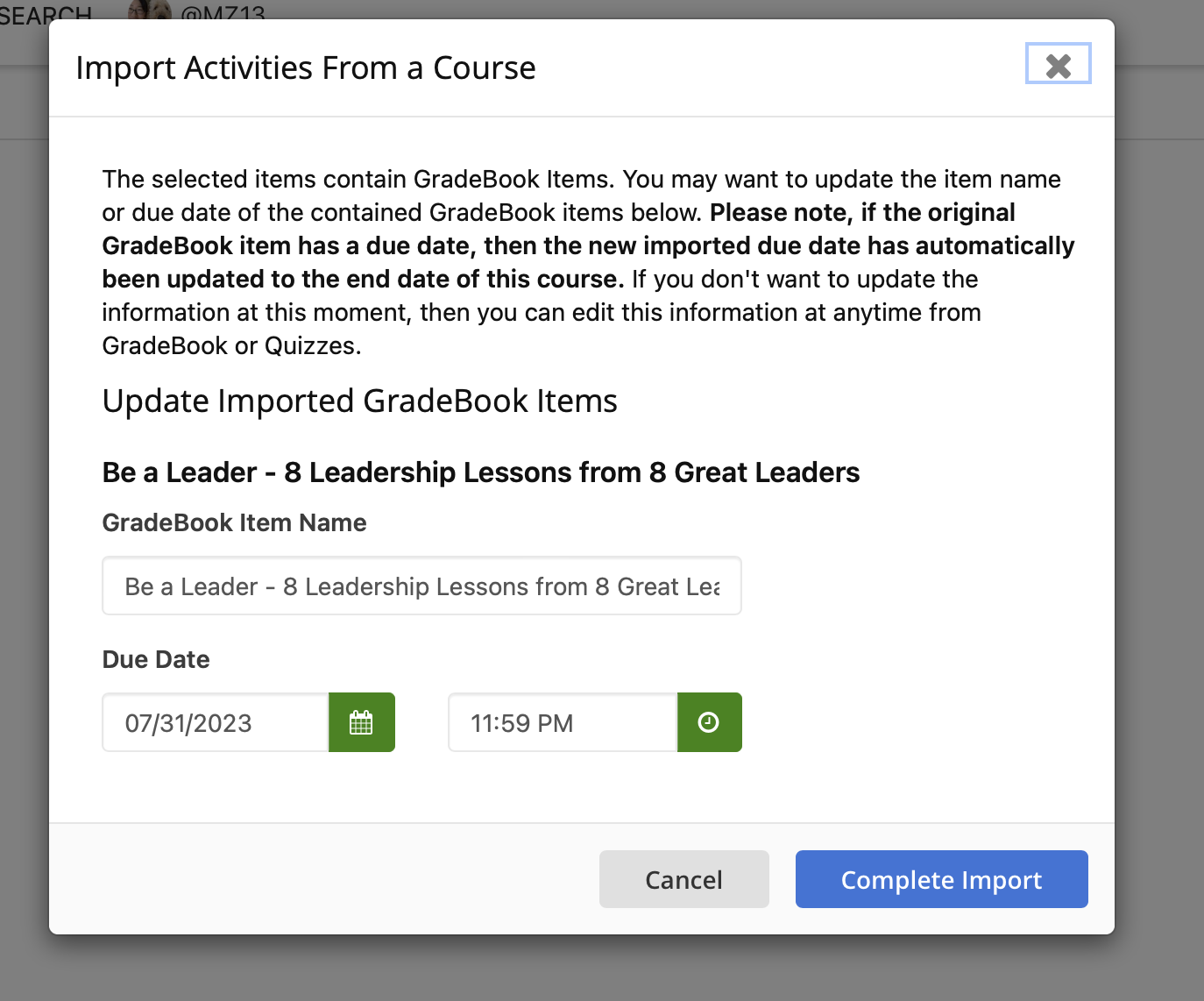 STEP 4: Now, you should see the imported lessons being added at the bottom of your course path! If you need to make modifications such as edit, delete activities, move items up and down, or add a lesson or activity, you can do so from the gear icon next to the title of each lesson and activity.
You may repeat STEP1-4 to import lessons from multiple courses!
STEP 5: If you have imported an entire course, remember to check course completion settings in the new course since this part is not included in the import.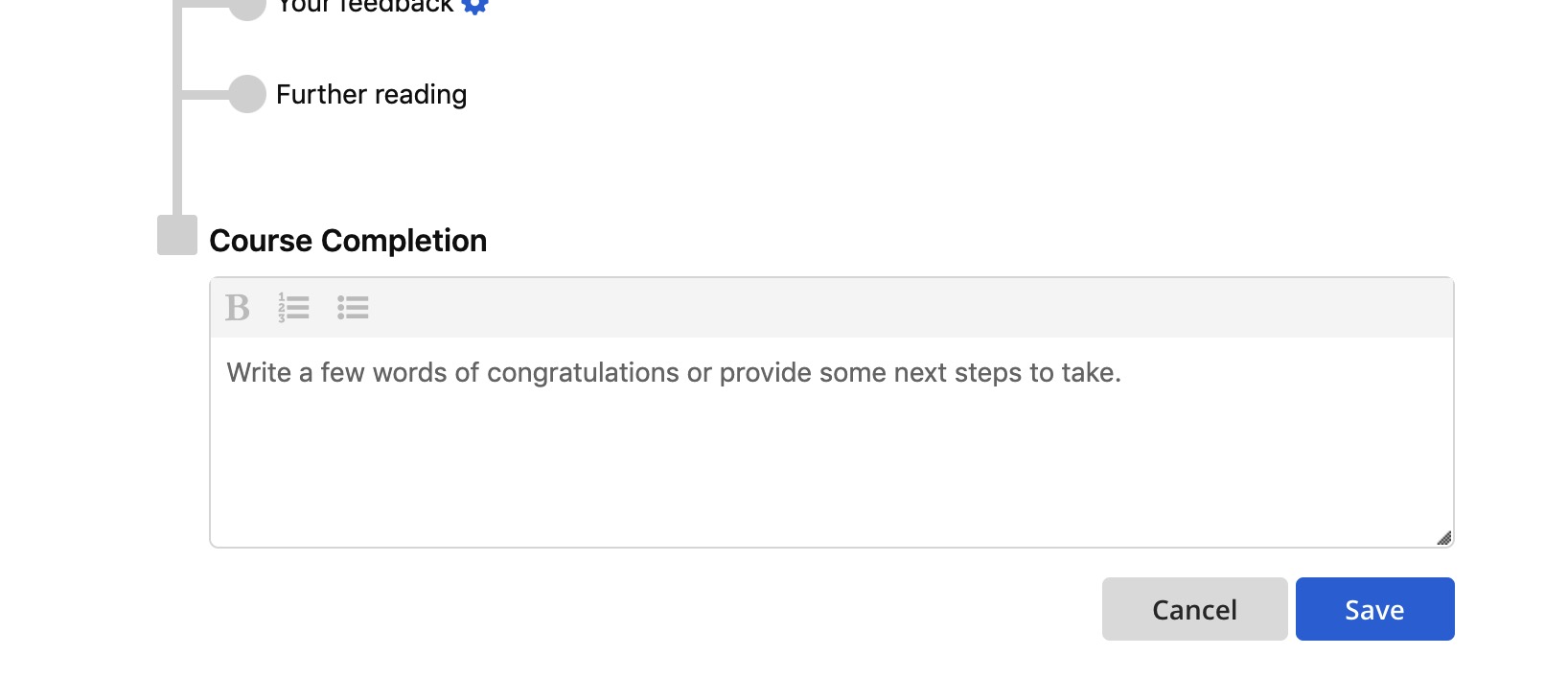 Also, remember to edit Basic Course Settings, making sure the basic course information is complete and correct. You will need to enter About Course if you haven't done so because this part is also not included in the import.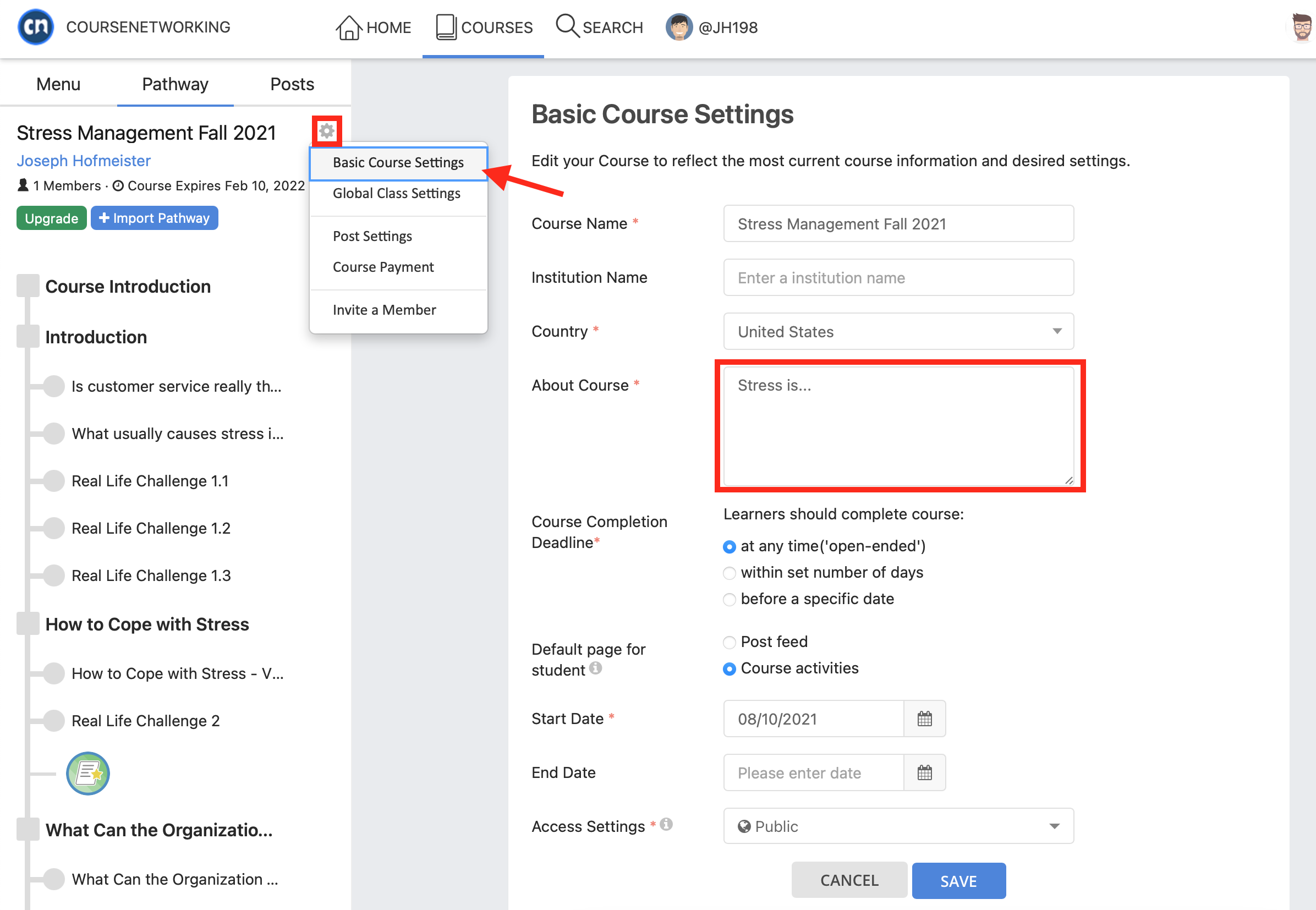 If you have any questions regarding import pathway, feel free to contact help@thecn.com.