How do you add posts you've created on CN (on home feed, in courses and Networks) to your CN ePortfolio to document and present your real learning footprints? It is very easy! Today, we are going to introduce two approaches:
Approach 1. When creating a post or poll, check the box that says "Add to my CN ePortfolio". It will not only make the post visible to the group you have selected through the visibility setting, but also add the post to your ePortfolio for everyone (including the public) to view. Note: don't worry. If a person doesn't log in CN, (s)he cannot rate and comment on your posts or answer your polls. 
If you forgot to check the box when creating a post, don't worry. You can edit the post anytime and check the box.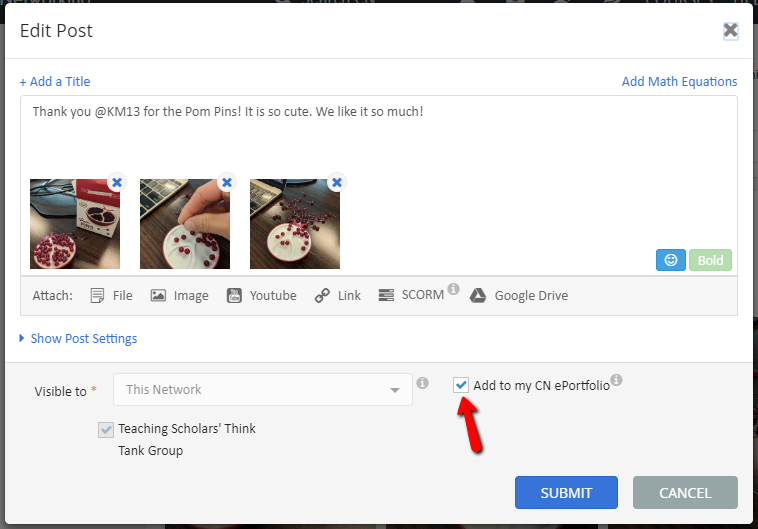 Approach 2:
-Go to the "My CN Posts" section on your ePortfolio, click the blue button "View All Posts and Polls".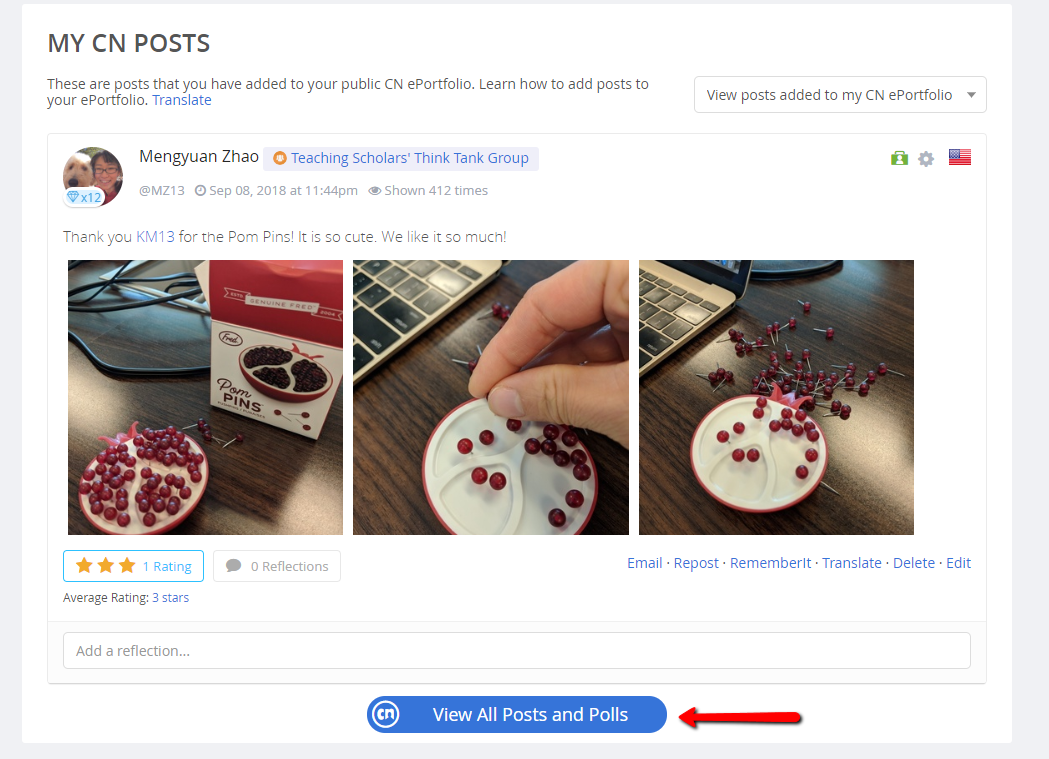 -You will be taken to the complete list of posts you have added to your CN ePortfolio. You can also come to this page by putting "/posts" at the end of your ePortfolio URL. for example, https://www.thecn.com/MZ13/posts. 
-From the upper-right corner, open the drop-down menu, select "View all of my CN Posts"
-Now you will see all of the posts and polls you have created on CN. Select the ones you would like to add to your CN public ePortfolio. Click the little gray briefcase icon in the upper right corner of the post. The icon will turn green, indicating that the post has been added to your ePortfolio.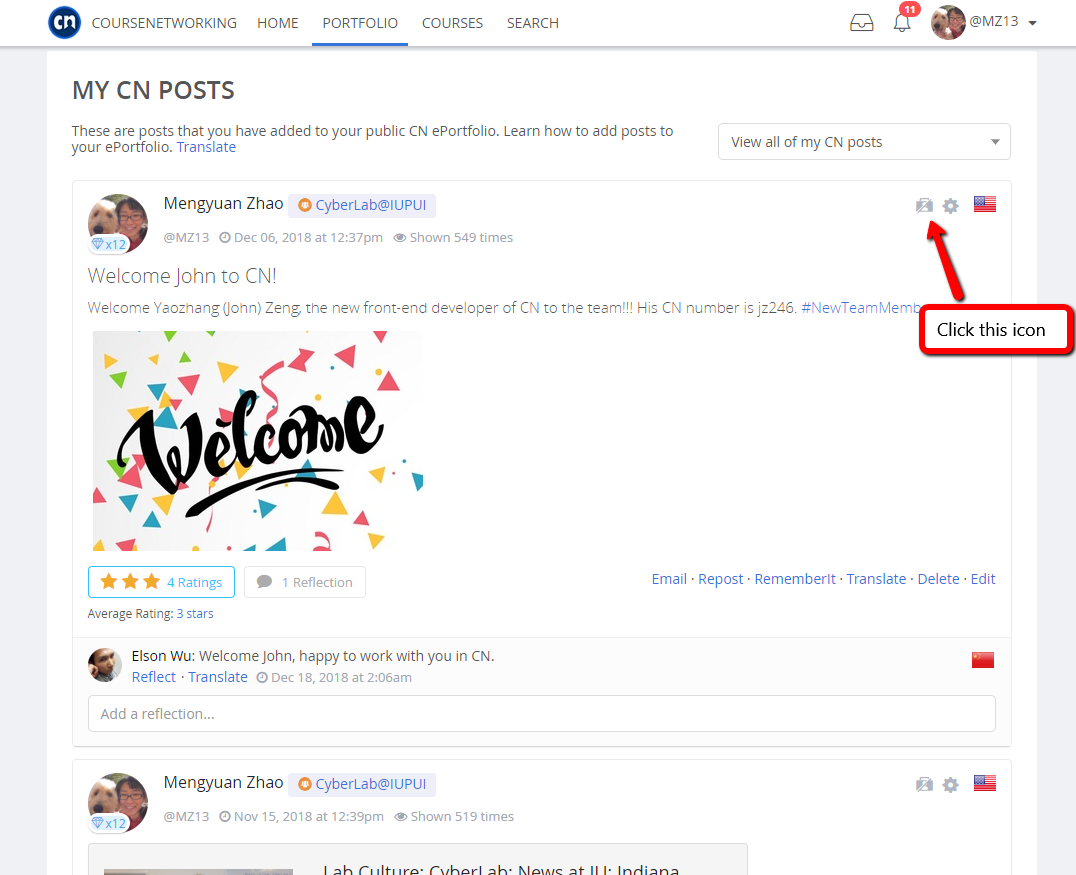 Note: the same concept, if you want to stop showing a post on your ePortfolio, simply click the green briefcase icon. It will turn gray, which means it is no longer shown on your ePortfolio.