The archive feature on CN ePortfolio allows users to hide content without deleting it. The primary purpose of this tool is to phase out older content, yet still keeping them in a safe place.
The archive tool can help you store away or "archive" a number of elements on your CN ePortfolio, including badges, documents and folders, recommendations and Showcases.
CN doesn't have a limit on the number and size of archived content. 
Begin Archiving
First, hover over the desired content and click the three dots. Then, select Archive.

View Archived Content
To view your archived content, click on the blue "Go to Archive" button underneath the left-hand ePortfolio menu.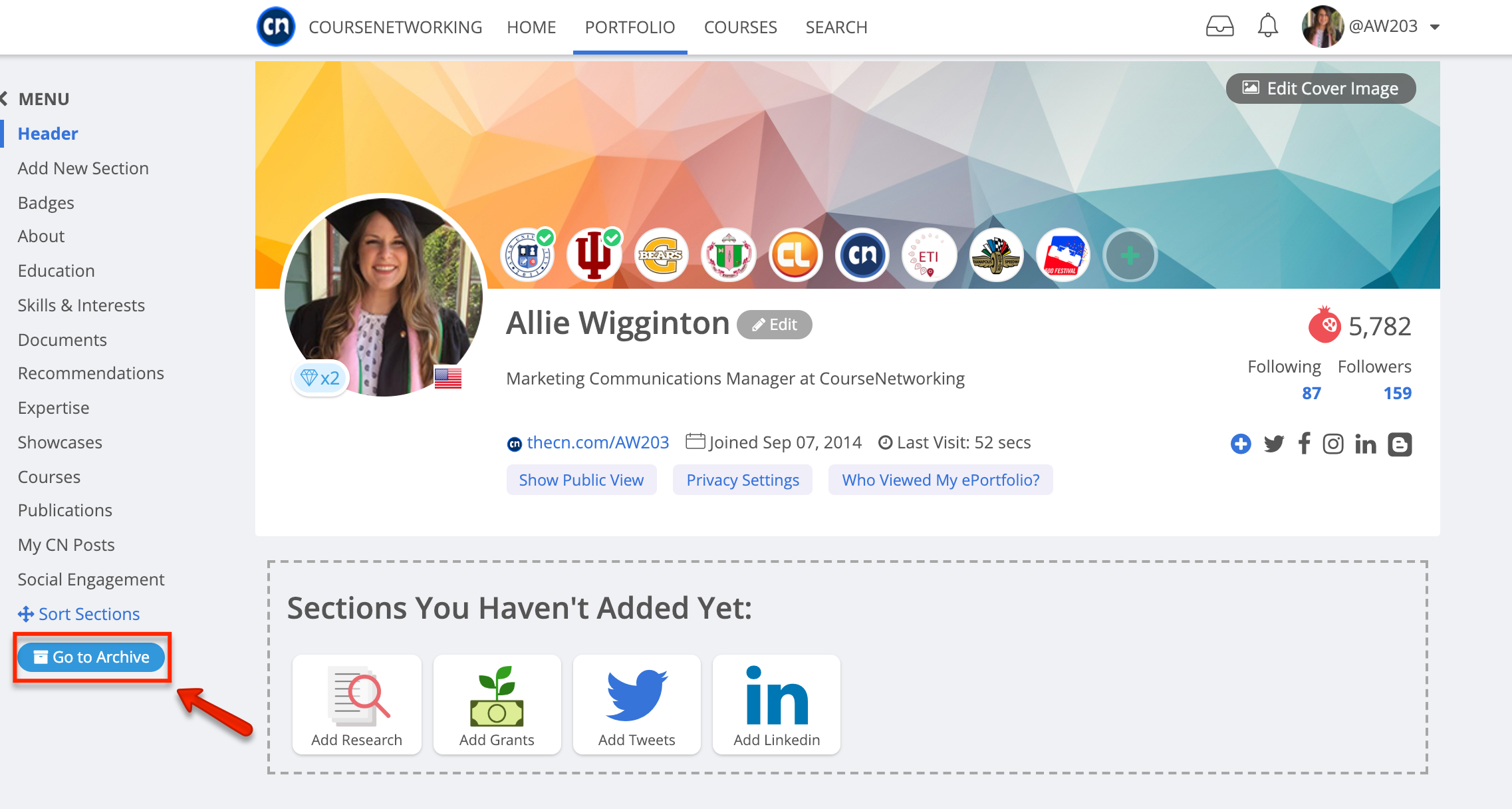 The Archive will show content by section from your ePortfolio. It is important to remember that you can always un-archive anything.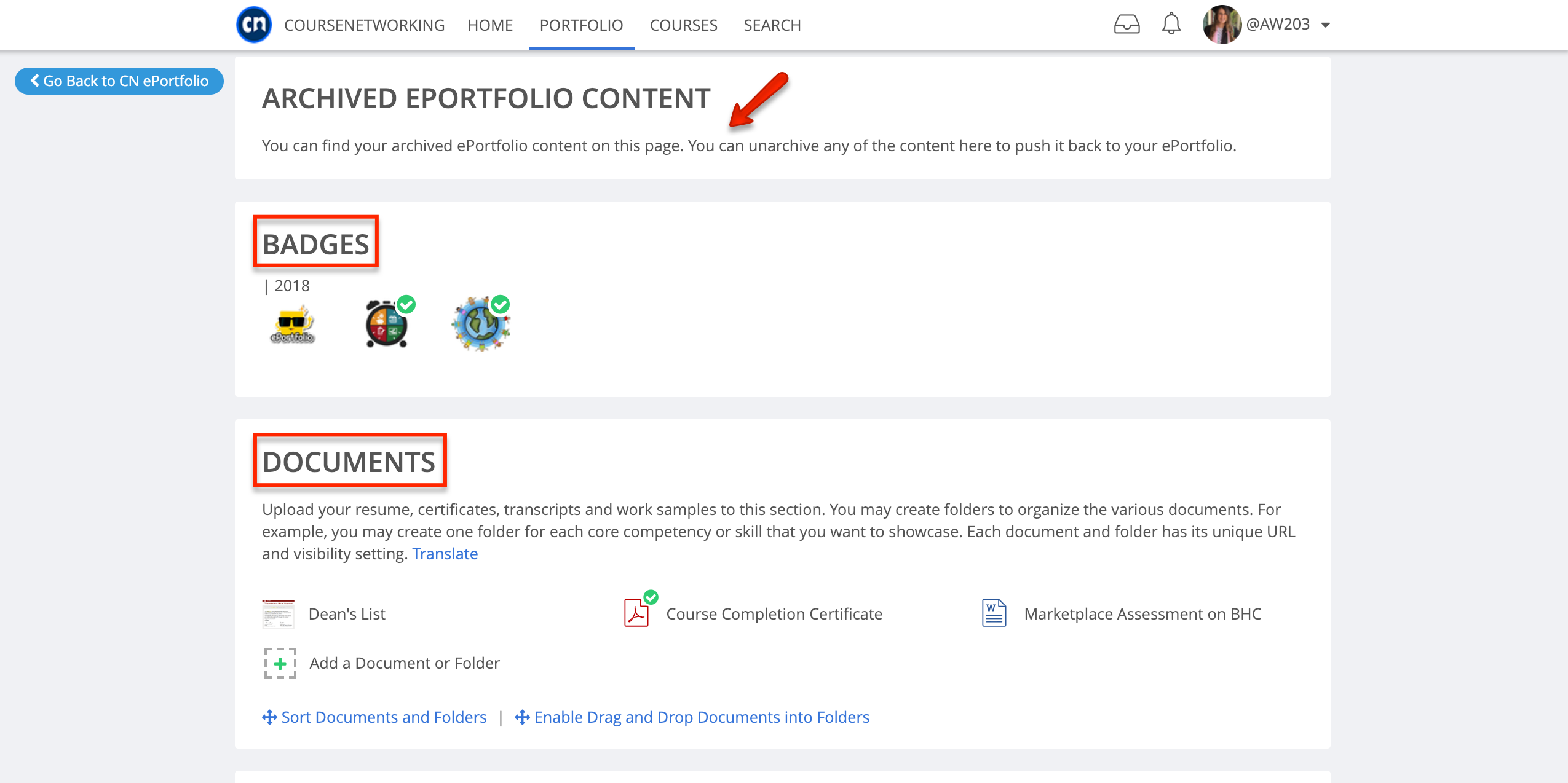 Unarchive Content
Any content placed into Archive can be unarchived and pushed back to your ePortfolio anytime. To do this, simply hover over the desired content, and look for the three dots. You can then decide if you want to delete your content permanently or if you want to put it back into your ePortfolio.

At any time, if you want to leave the Archive window, and head back to your ePortfolio page, click on the blue "Go Back to ePortfolio" button on the left-hand side of the screen.