Step 1: Export

BibTeX

from Google Scholar
Navigate to
Google Scholar
and click on
"My
Profile" located at the top of the page.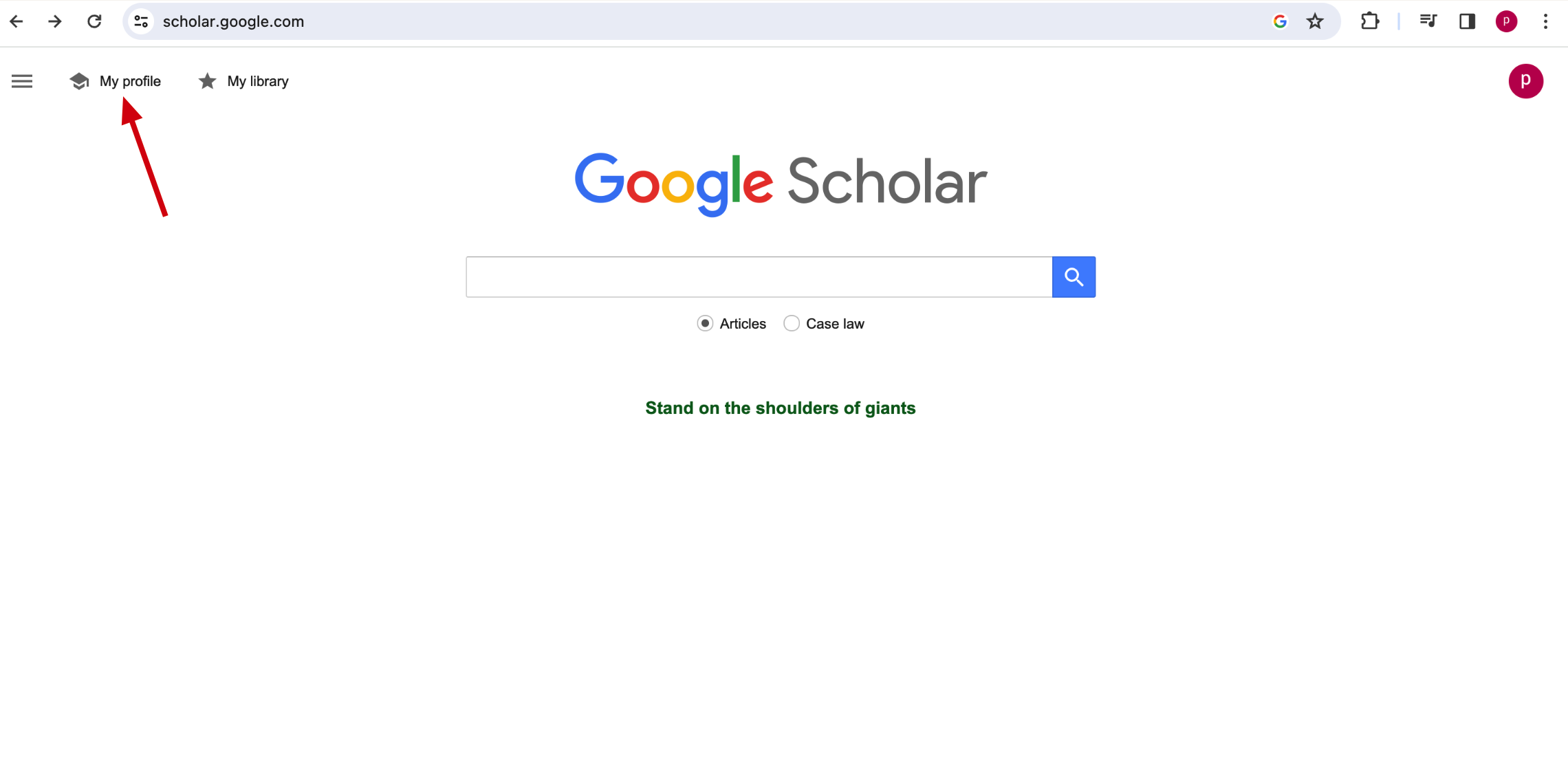 Select the checkboxes next to the publications you want to export
(see
1 in the screenshot below).
Click on
"Export",
and then select
"BibTeX"
(see
2 in the screenshot below)
.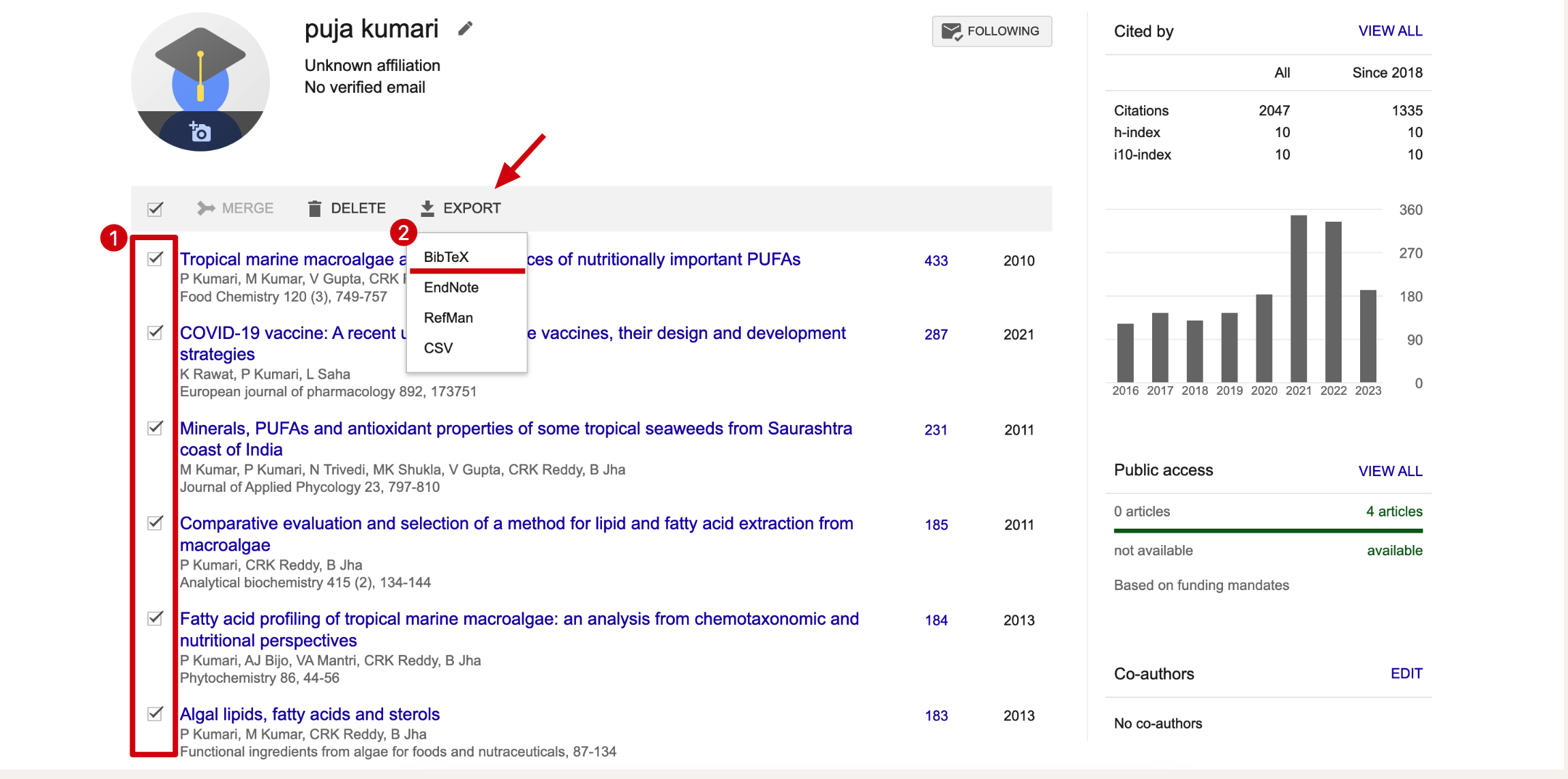 A new webpage will open with all the selected publication information in BibTeX format.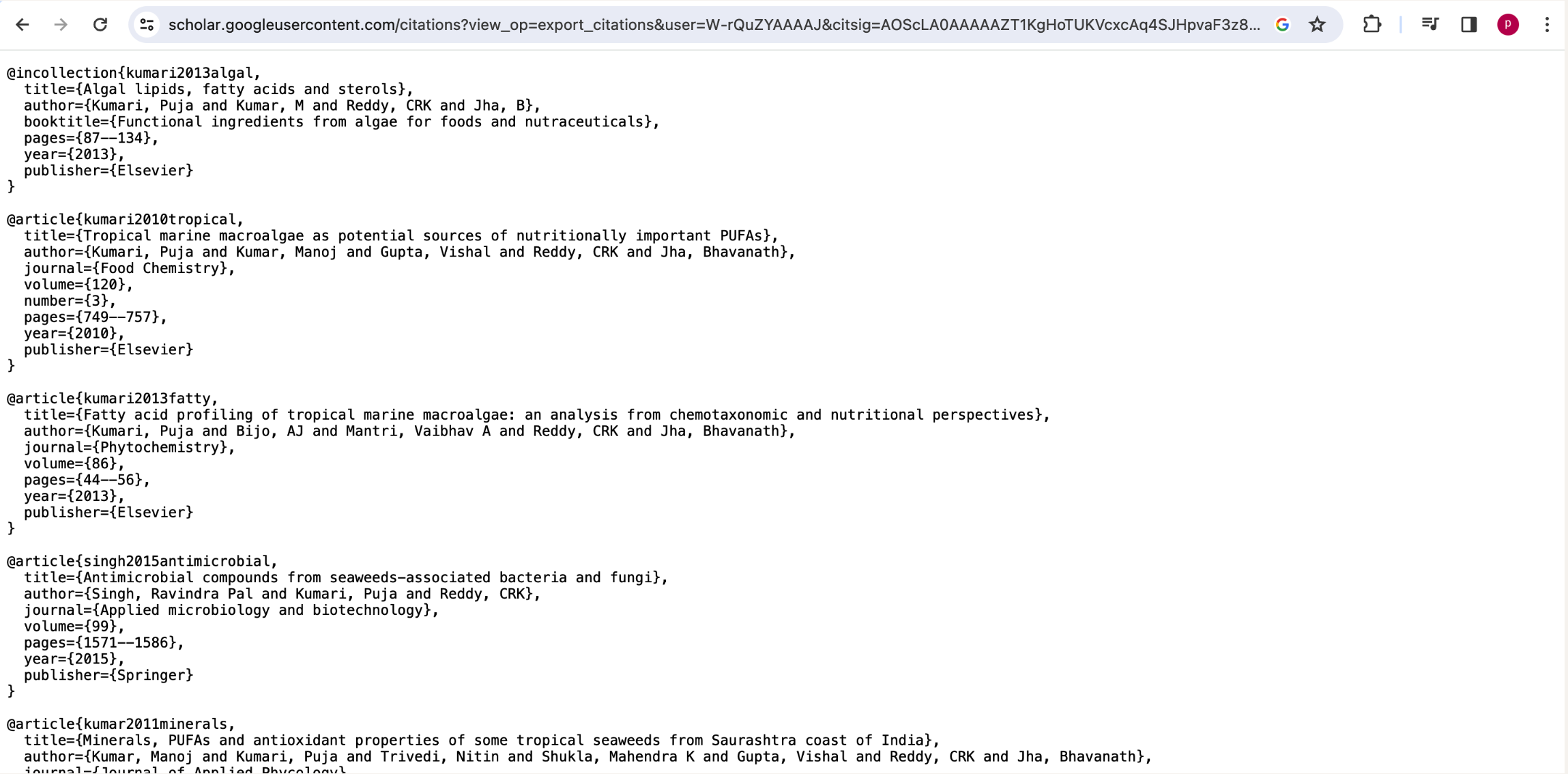 Step 2: Sav

e

the BibTeX Data
After being redirected to the new webpage with the BibTeX data, right-click anywhere on the page and
s
elect
"Save
A
s" from the drop-down menu.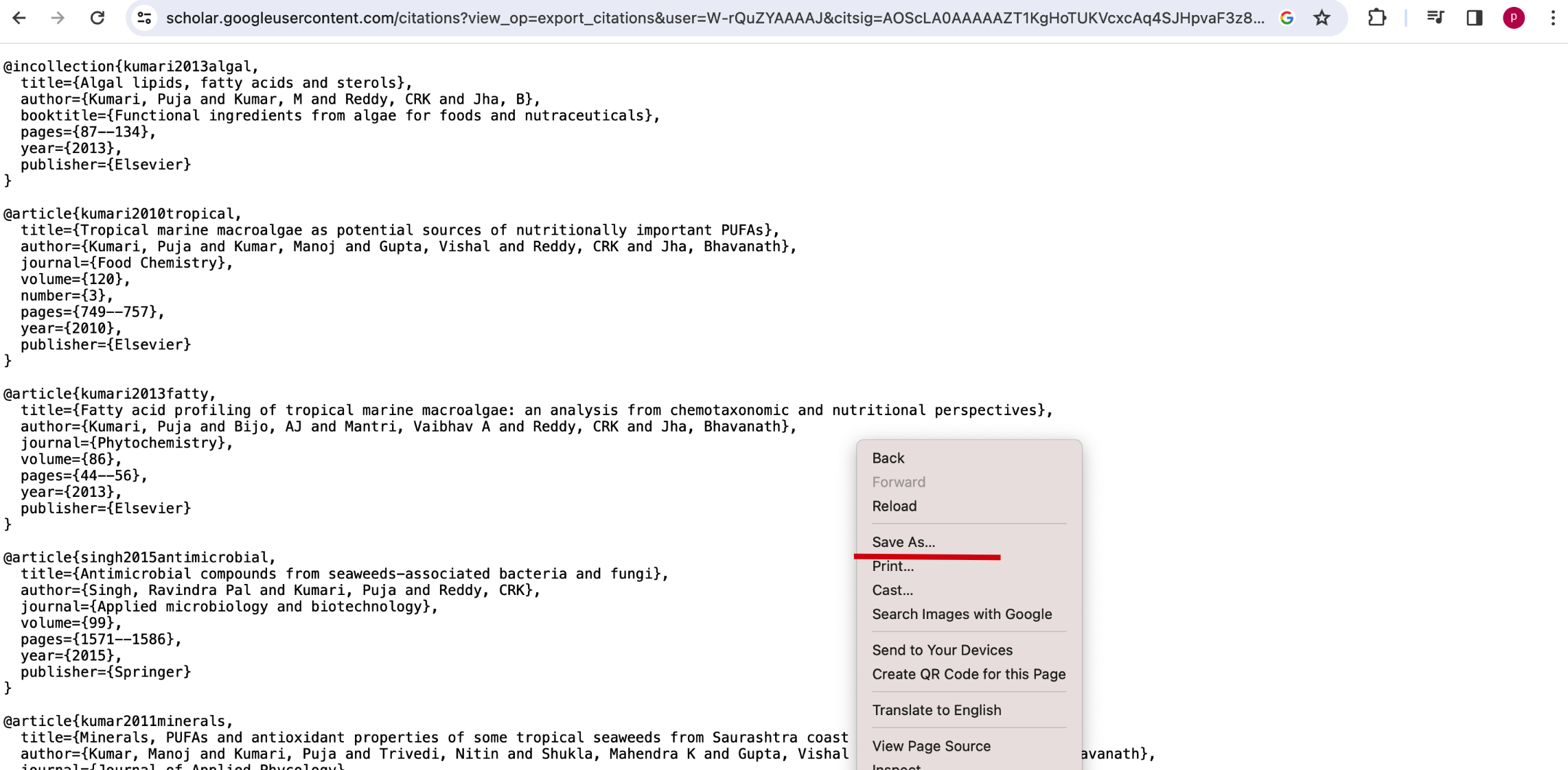 In the dialog box, name the file
(e.g.,
publications.bib) and choose a location on your
device
to save it.
Note:
Ensure the file is saved with the extension .bib.
Step 3: Upload

BibTeX

to

CN
In the Publications section of your CN ePortfolio, click
"Import
Publications" in the upper-right corner.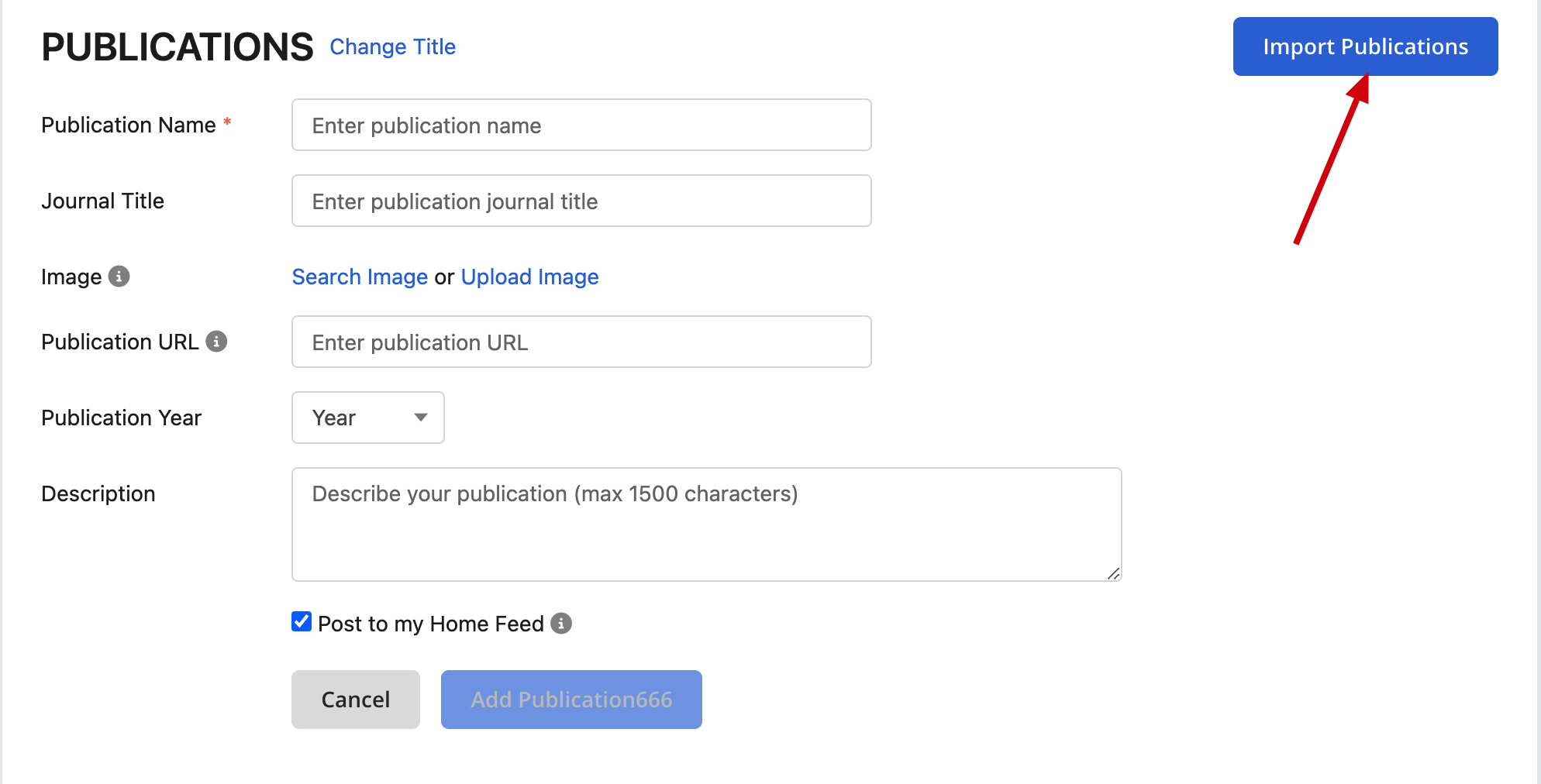 Click
the link
"Upload
BibTeX
file
(.bib)
"
to upload the BibTeX file you have prepared.

Your publications should now be automatically populated in the Publications section.