To support global learning and building global academic social networking, CN displays a country flag for each user in various places, such as on posts, reflections, profiles/ePortfolios, and member search results.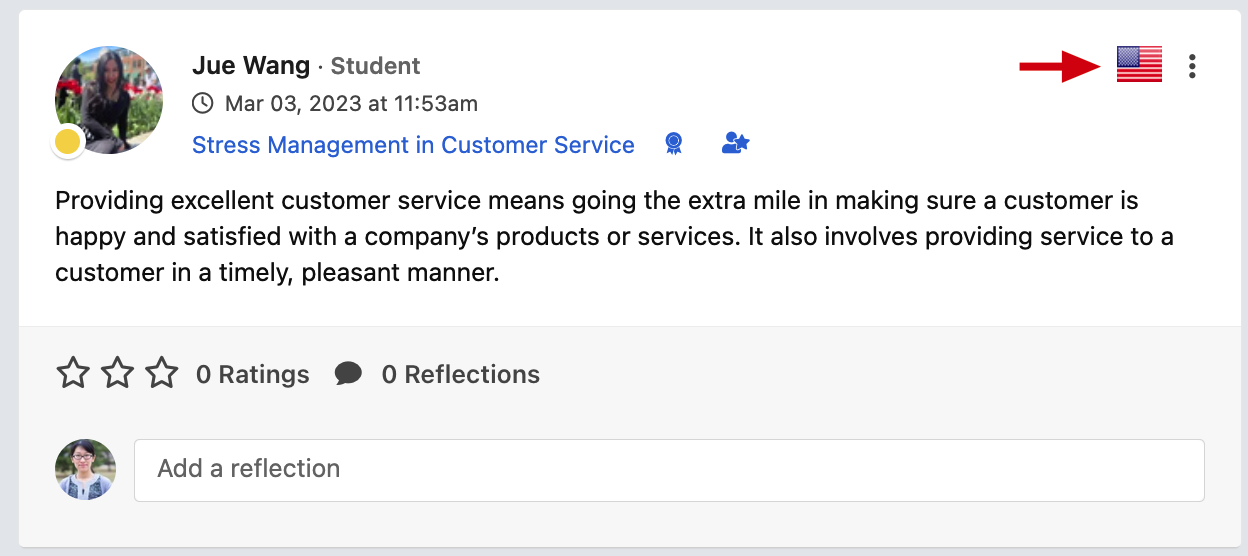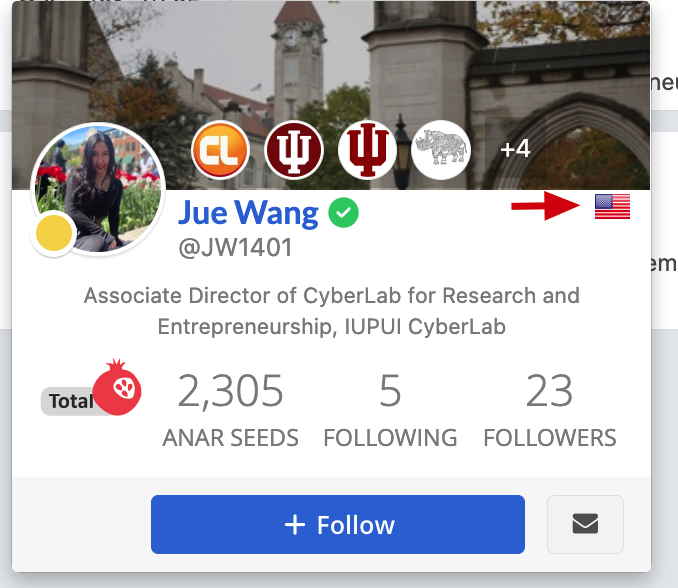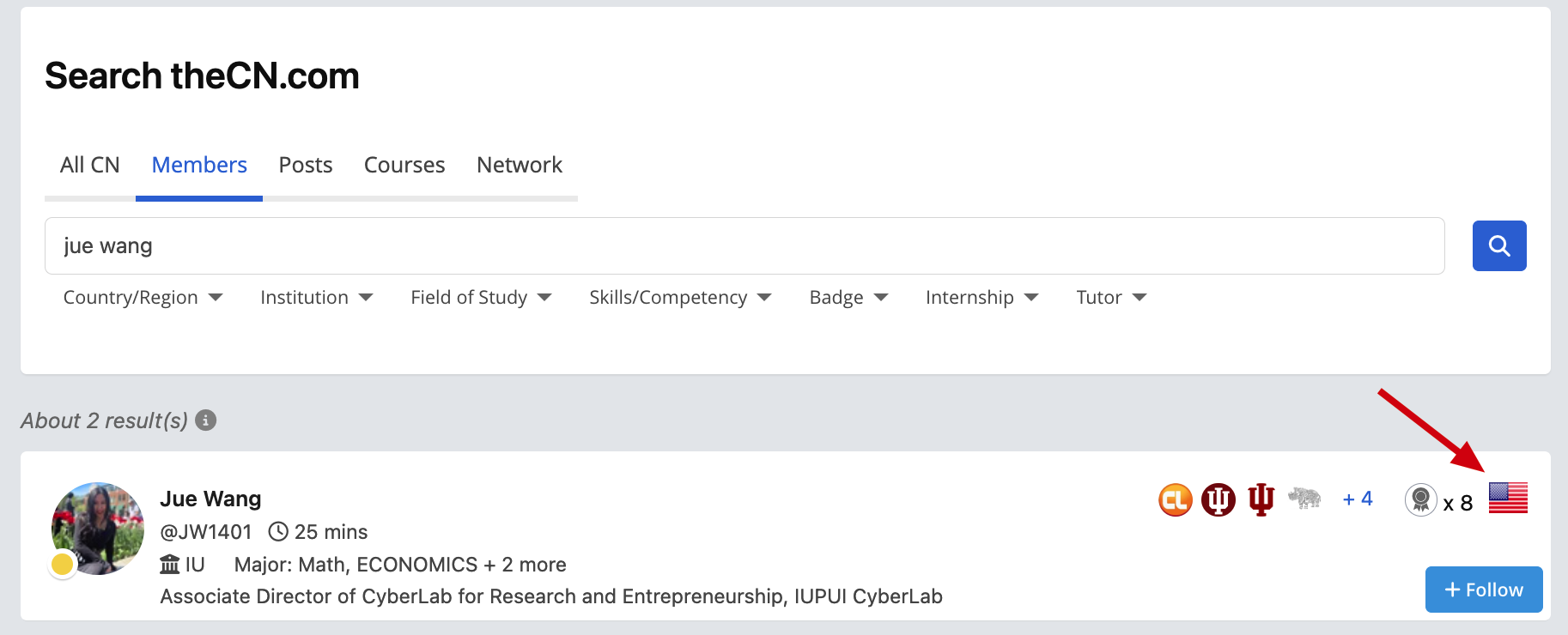 If you'd like to hide the flag including your country information from others:
1. Go to your CN profile/ePortfolio, in the ABOUT section edit BASIC INFORMATION.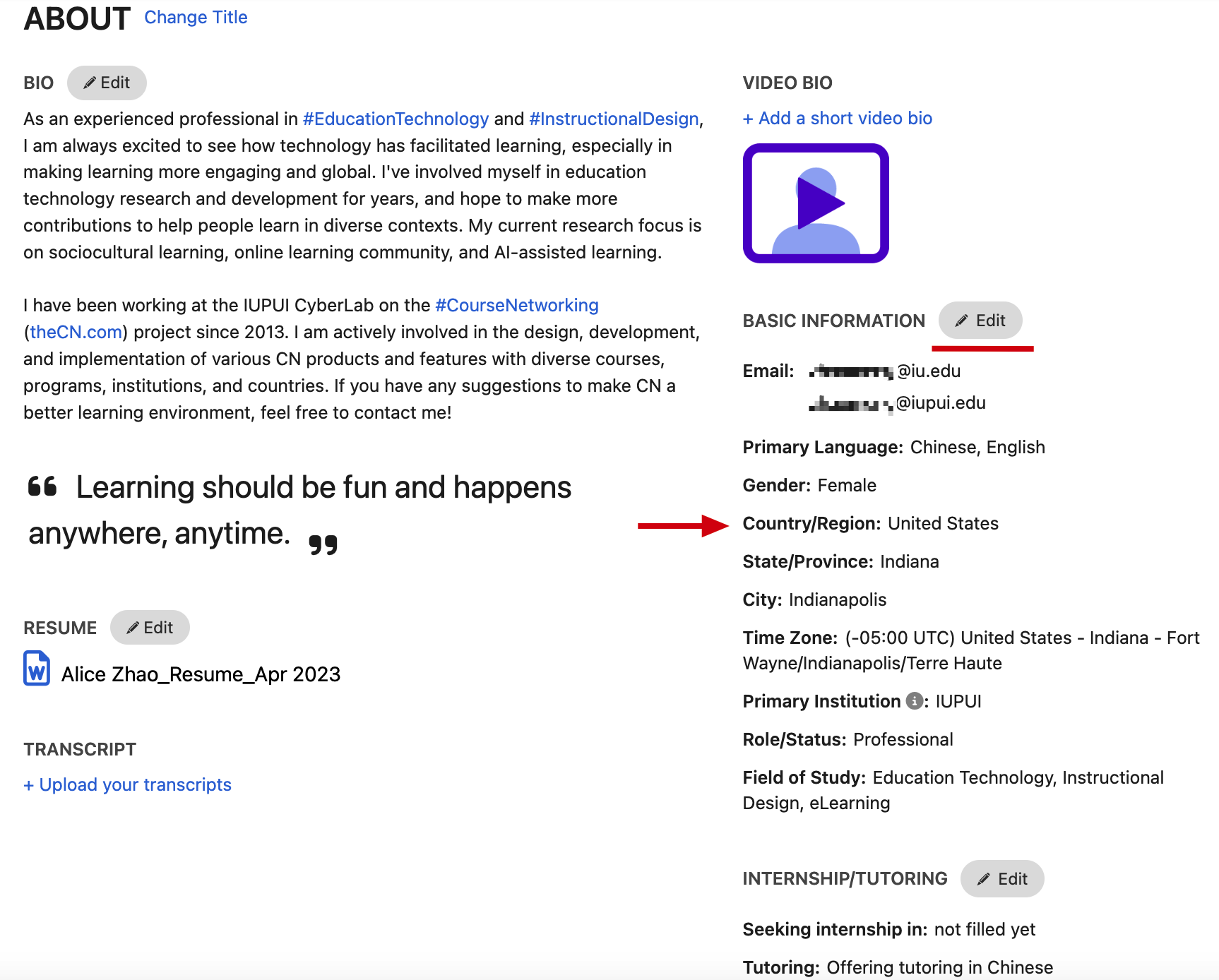 2. Edit the visibility setting of Country/Region.

3. Change it from Public to Only Me.

After saving the change, others will not see the country information on your profile/ePortfolio, and your country flag will be removed throughout the site, such as from the following places:
ePortfolio header

Mini profile card

Course and Network Rosters

Posts

Reflections

Rumi connection recommendations

Member search results

Institution gateway page

ePortfolio search on the home page of the CN website
If you notice that your flag is still displayed in some places after the change, or have questions about this feature, feel free to reach out to the CN team at help@thecn.com.