You can add CourseNetworking badges directly to your LinkedIn profile. This is done by manually uploading the information to the Licenses & Certifications section on LinkedIn.
Step 1:
On your LinkedIn profile, select "Add profile section">>Background>>Licenses & Certifications.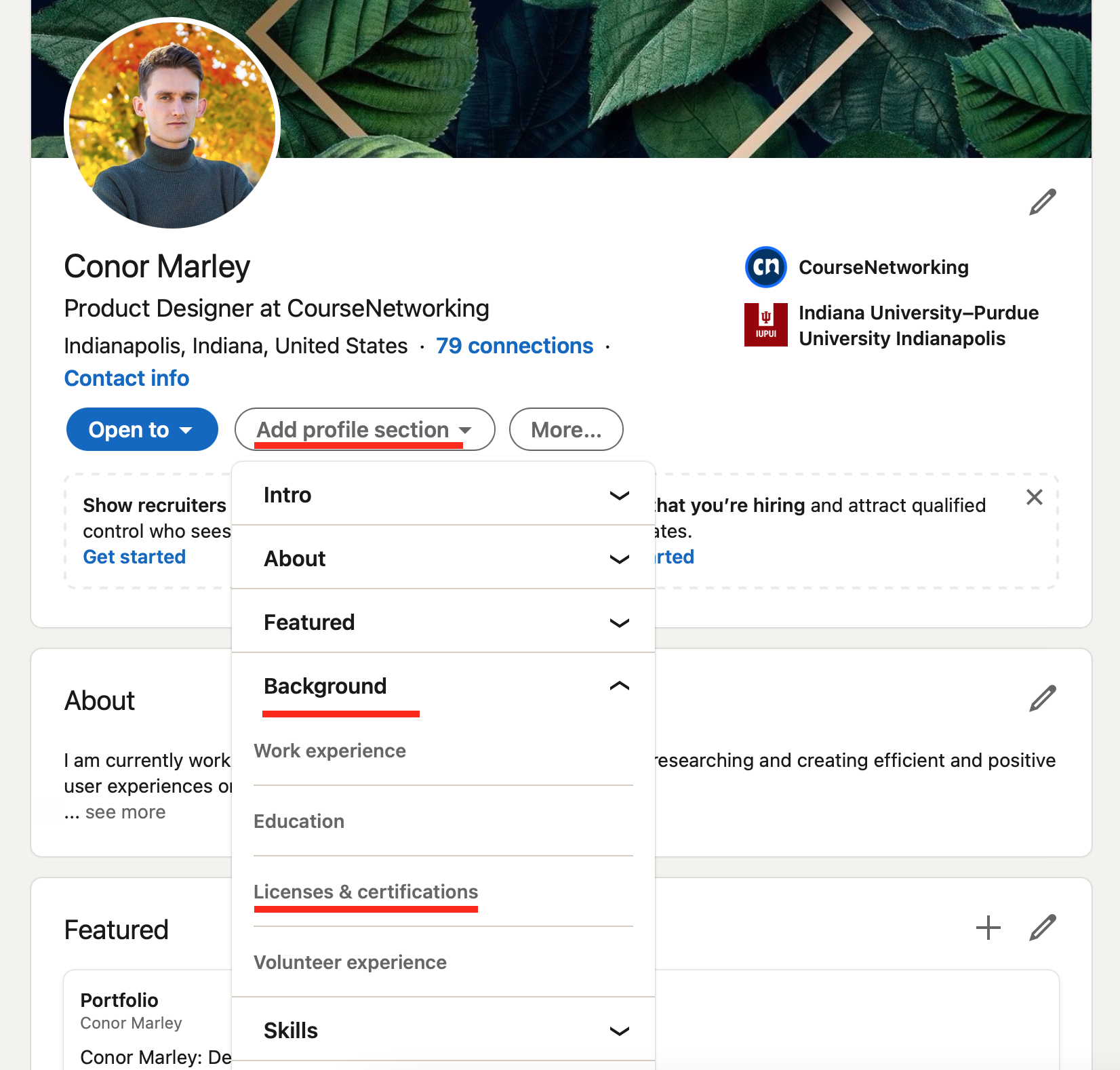 Step 2:
A new form will open on LinkedIn asking you to enter the badge information. Before you do this, you need to copy the badge URL from your CN ePortfolio. To do this, find the badge on your ePortfolio, click the 3-dot settings icon, select Share Badge, and then click the Share Link button.

This will open the URL of the Badge. Select this first URL and copy it.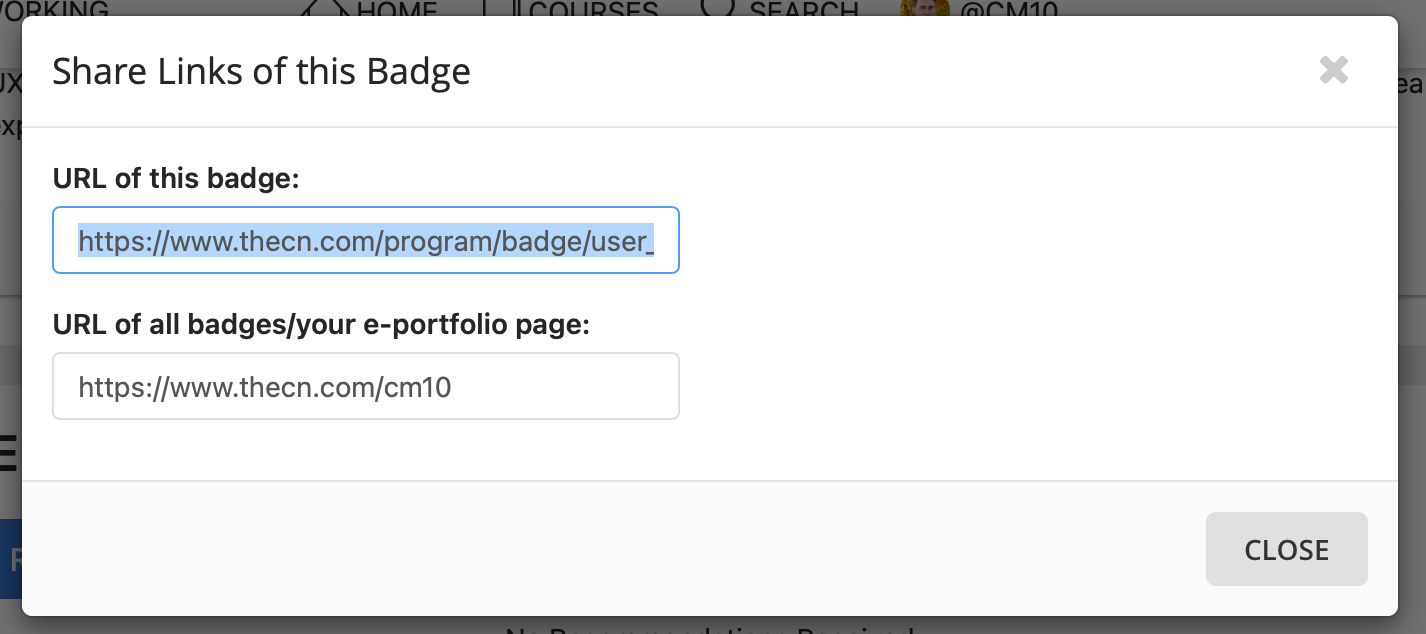 Step 3:
Return to LinkedIn to complete the form. Enter the badge name and the Issuing Organization (in the example below, the auto-awarded "Course of the Week" badge is issued by CourseNetworking. Your badges are most likely issued by your organization), choose "This credential does not expire", fill in the badge Issue Date, and paste the URL of the badge you have copied into the Credential URL field.
The Credential ID can be left blank, or filled in. The ID is found in the URL, and is the string of text after "/user_badge/".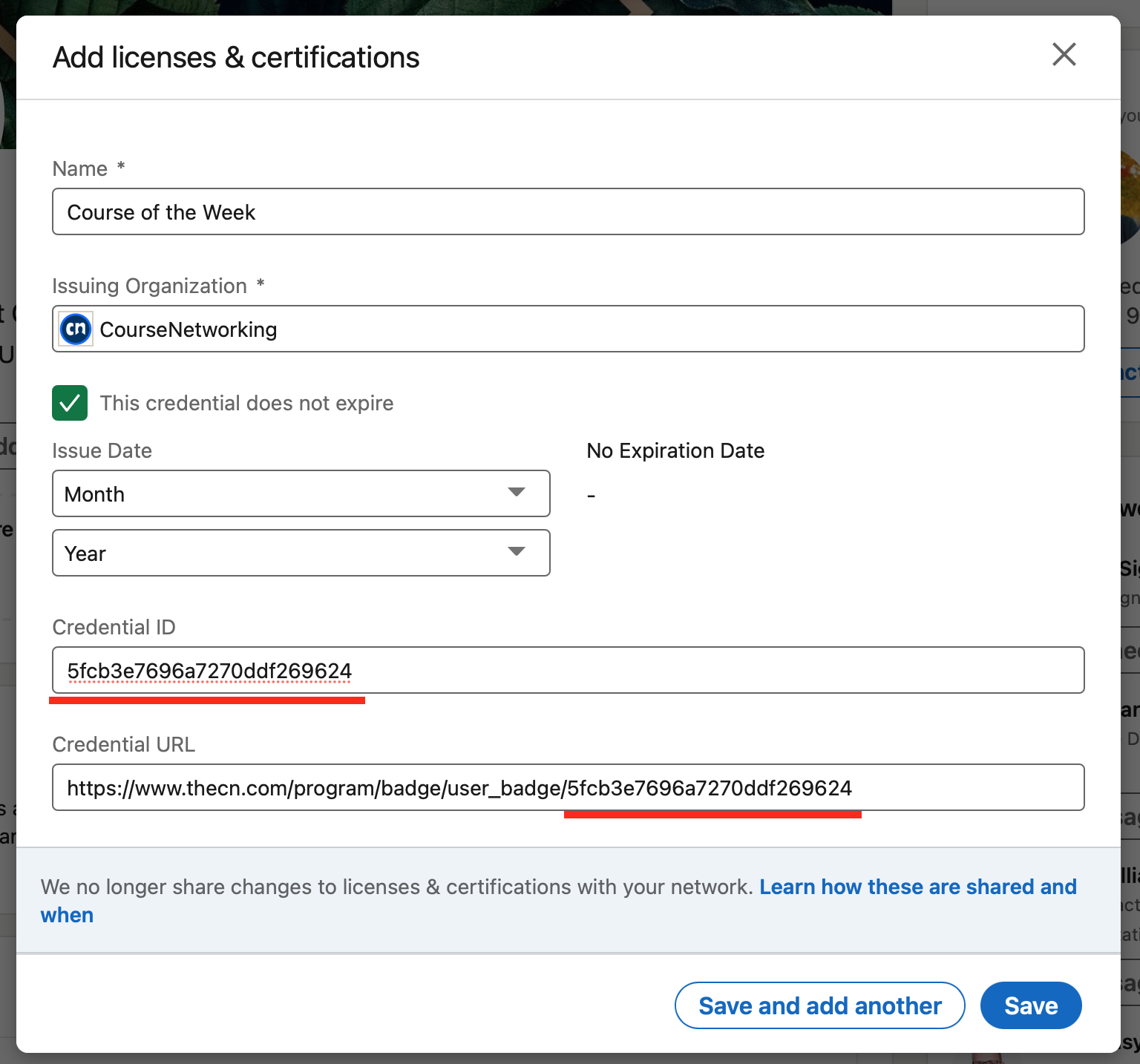 Step 4:
Click "Save", and your badge can now be seen on the Licenses & Certifications section of your LinkedIn profile.