Traditional, text-based resumes are sometimes boring to view because they lack interesting, visual elements. On the CN ePortfolio, you can create an appealing visual resume to showcase your experience: schools you've attended, programs you were enrolled in, internships and jobs you've had, activities you've participated, etc. You can easily add up to 10 institution logos.
Add Logo
STEP1: Click on the circle plus sign on the top of your ePortfolio page
STEP2: Fill out the form below. Google search an image (it is based on the Institution Name you enter) or upload an image for your logo, then select "ADD LOGO"
Hint: to ensure the look of the logo, you want to choose a circle or square shaped image to use.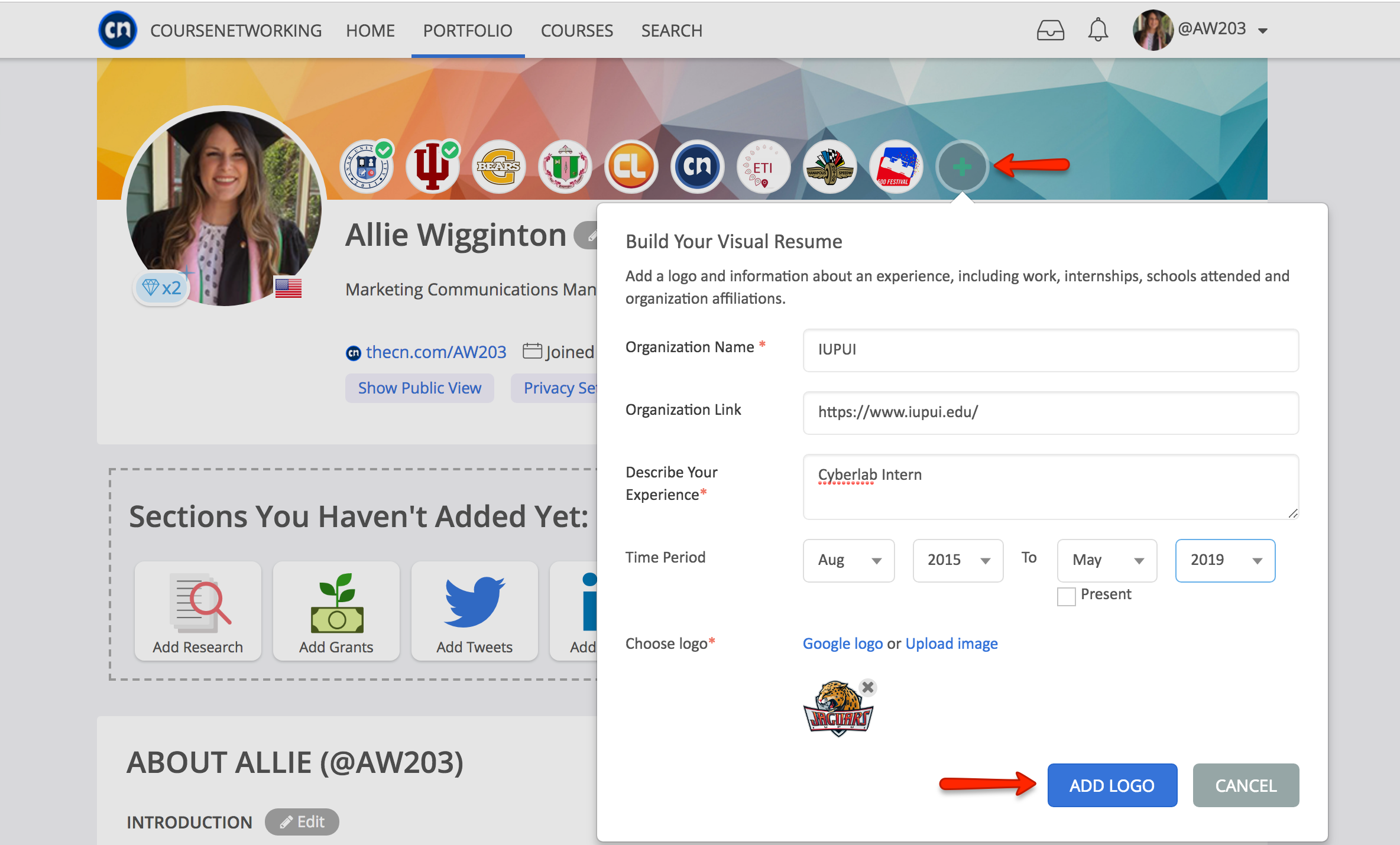 Edit or Remove Logo
Hover over the logo and select the pencil to edit the logo or click on the "x" to remove the logo from your ePortfolio. To edit simply click on the logo. 

Sort Logos
To sort the logos, simply hover over the logo left-click and drag the logo to it's desired location.