1. When you receive a badge on CN, you will be notified through system notification and email. The badge will automatically appear on your CN profile/ePortfolio, in the Badges section.

2. Badges awarded from an institution course or your institution admin will have a green check mark next to them, meaning they are certified by CourseNetworking.

3. Hover over a badge, the detailed information will appear in a pop-over.

4. Click the three-dot icon in the bottom right corner of a badge. You can easily share your badge as a post to social media sites like Facebook, Twitter, and Linkedin. Read this article to learn how to add a CN badge to your LinkedIn profile. You can also email the badge or share the link to it--yes, each badge comes with its own webpage that displays all of the detailed credential information!

5. You may also download your badge with metadata to your local computer. You can then upload the badge to other badge platforms that follow the Open Badges Standard, such as Badgr and Credly.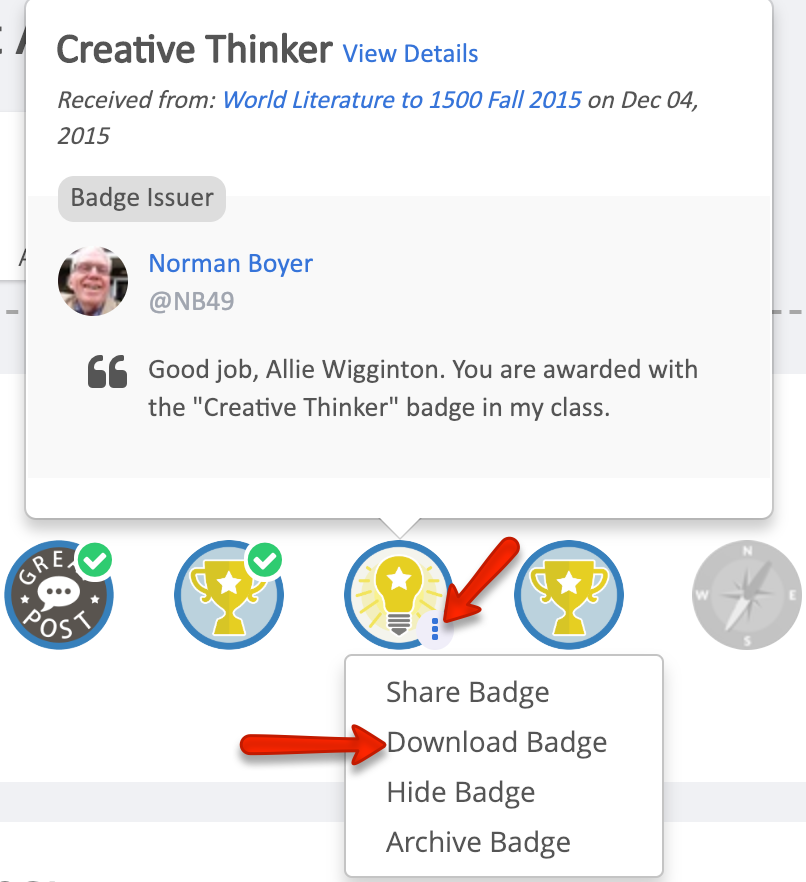 6. Hide your badge by clicking "Hide Badge". Only you can see hidden badges, other users cannot. You may have to refresh your page in order to see the hidden badge. To unhide it simply do the same thing only click "unhide badge."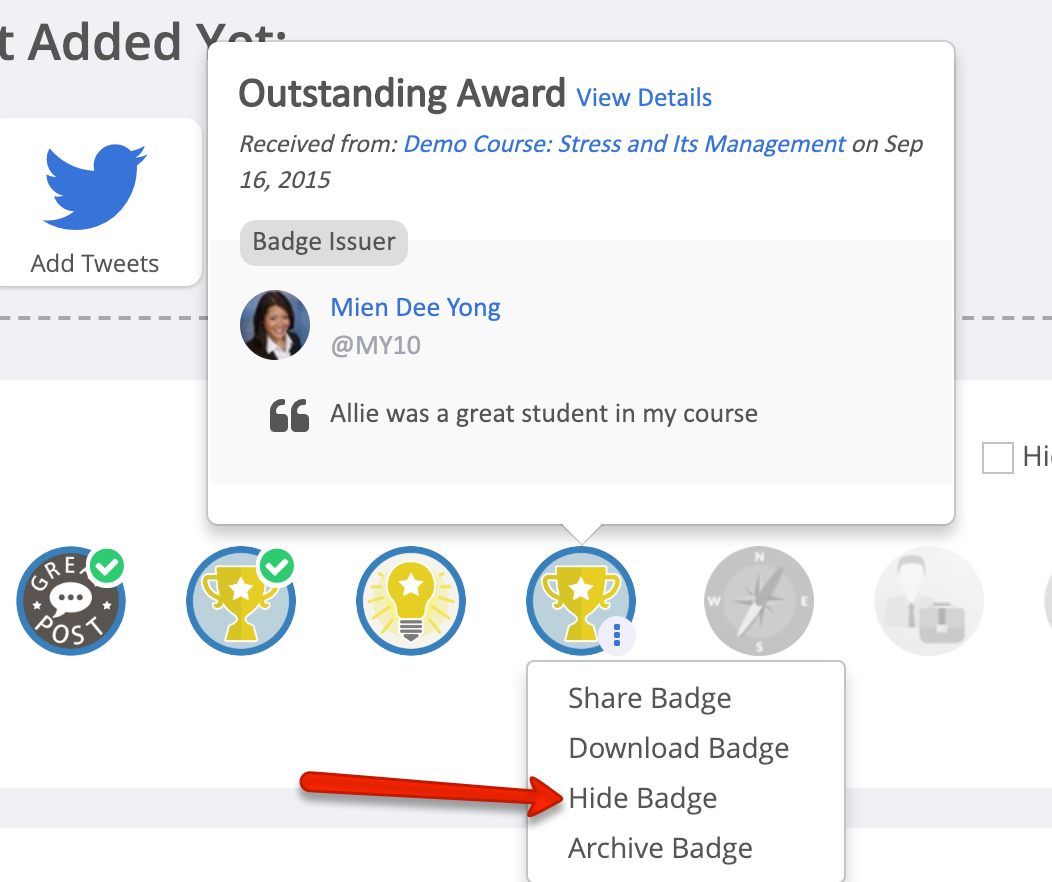 7. Archive Badge puts a badge to Archive. You can bring the badge back to your ePortfolio anytime. Please read Archive ePortfolio Content for more details.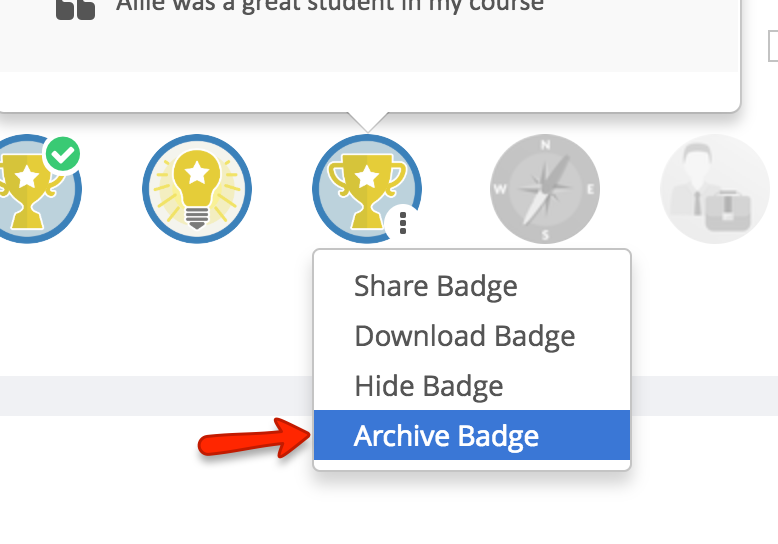 8. If you're worried about privacy, hide course info on badges by checking the "Hide Course Info on Badges" box. Once the box is checked, only you can see the name of the course where you received the badge. Your ePortfolio visitors won't.
Note: By default, this box is checked. If you want to let others know where you received the badges, remember to uncheck the box.