The CN Email feature supports users to message each other. A copy of the message will be sent to the user's email address. They can respond to a message both in CN and from their email inbox.
Please note that the CN Email is only available to institutional users and CN premium accounts.
The CN Email tool can be accessed from multiple places:
1. Email from CN navigation bar
Clicking the email icon from the site navigation bar, users can read recent emails, both received and sent. They can also click the COMPOSE button to write a new one.

On the Compose Email form, students can only email individual users. Teachers of institutional courses can also email their entire course(s).
To email individual users, you need to search for a user by CN# or name. When the right user pops up as a matching result, click it until the user is in the To field.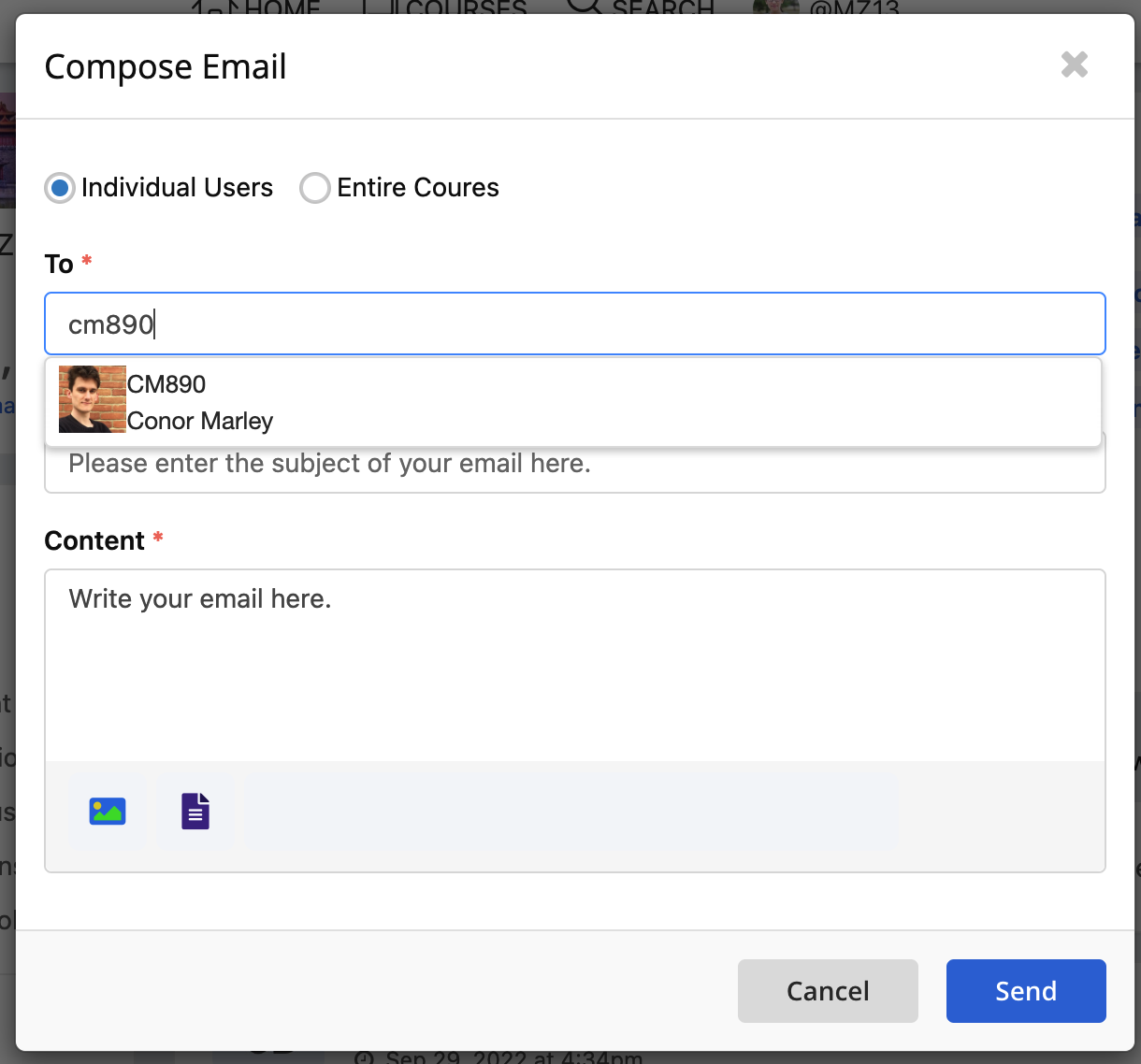 You may email multiple users each time.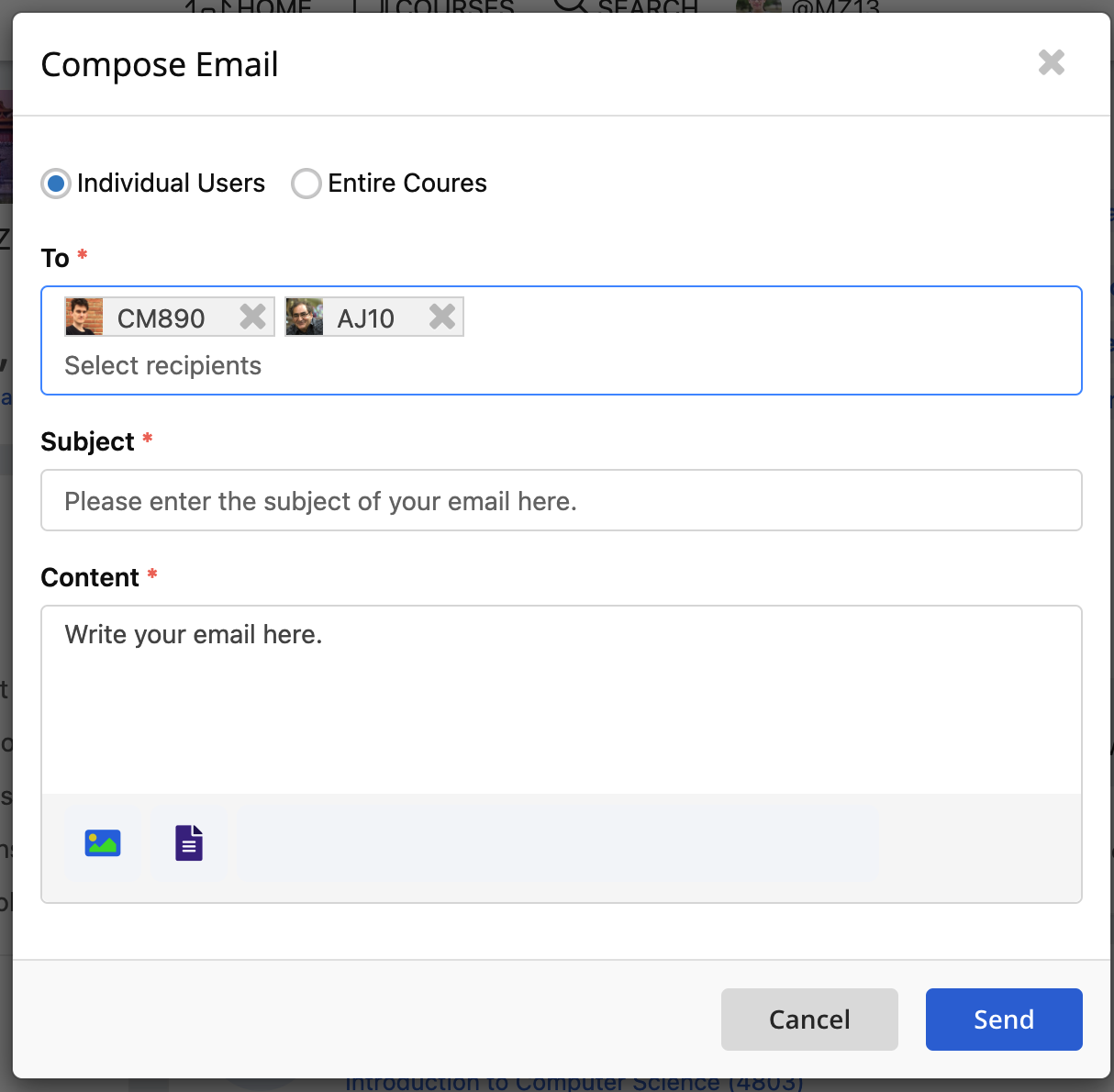 Instructors of institutional courses can send messages to everyone in a class. Multiple courses can be emailed at a time.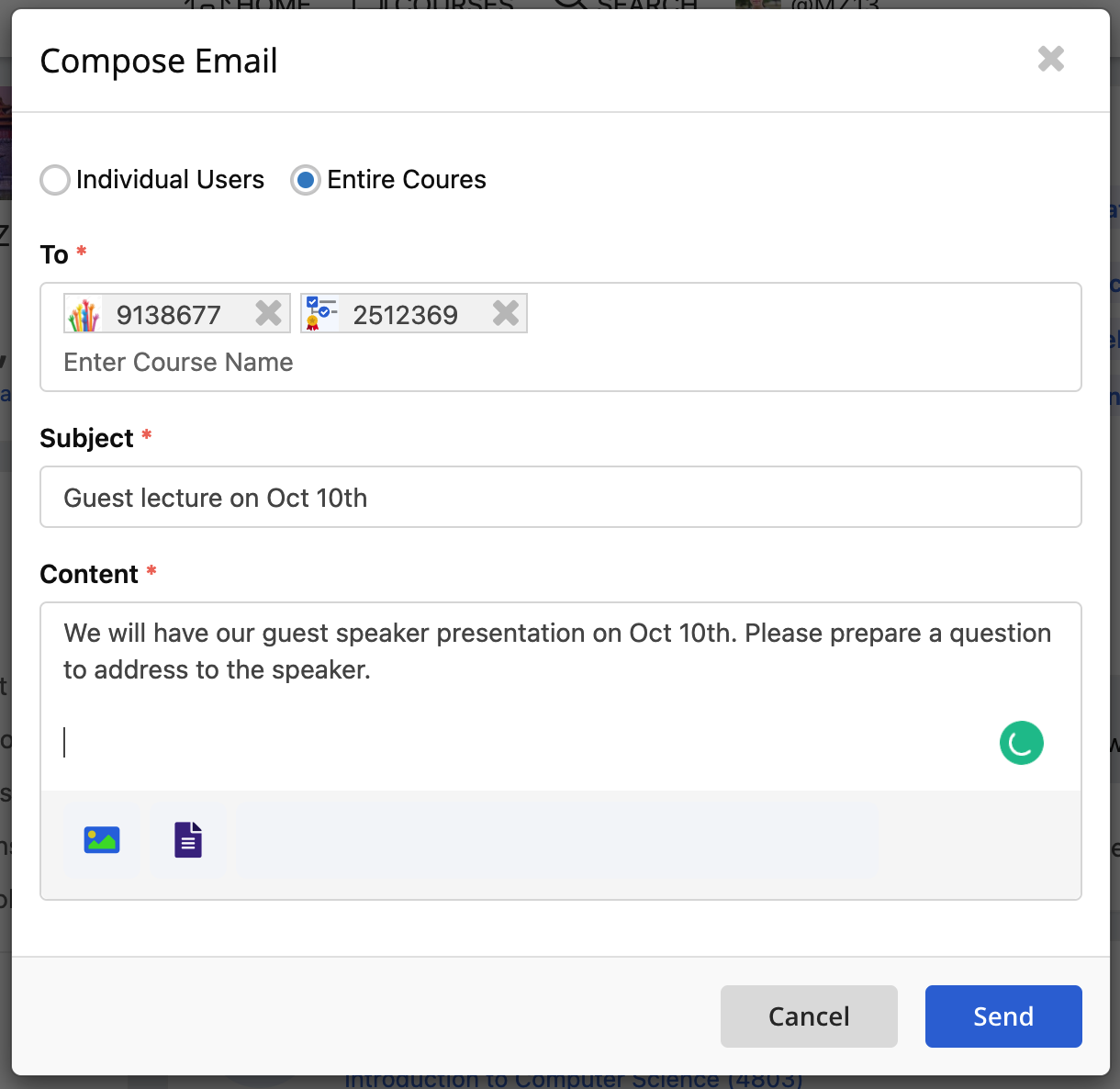 2. Email from Mini profile card and ePortfolio
An individual user can be emailed from their mini profile card and ePortfolio.
In most places, like on a post or Roster, you can hover a name to bring up the user's mini profile card. To send the user an email, simply click the email icon in the bottom-right corner of the mini profile card.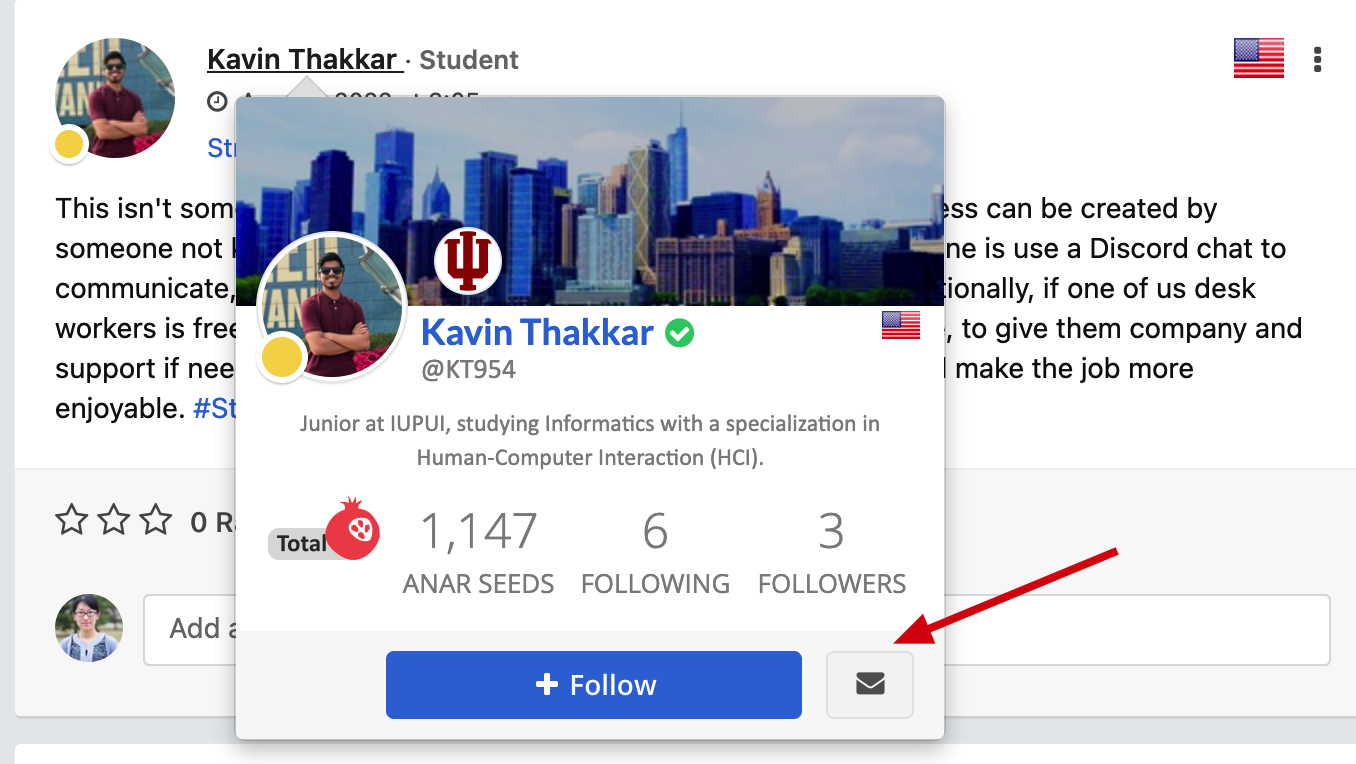 Similarly, you can also click a user's name or profile picture to visit their CN ePortfolio. Clicking the Message button in the header to send a CN email to the user.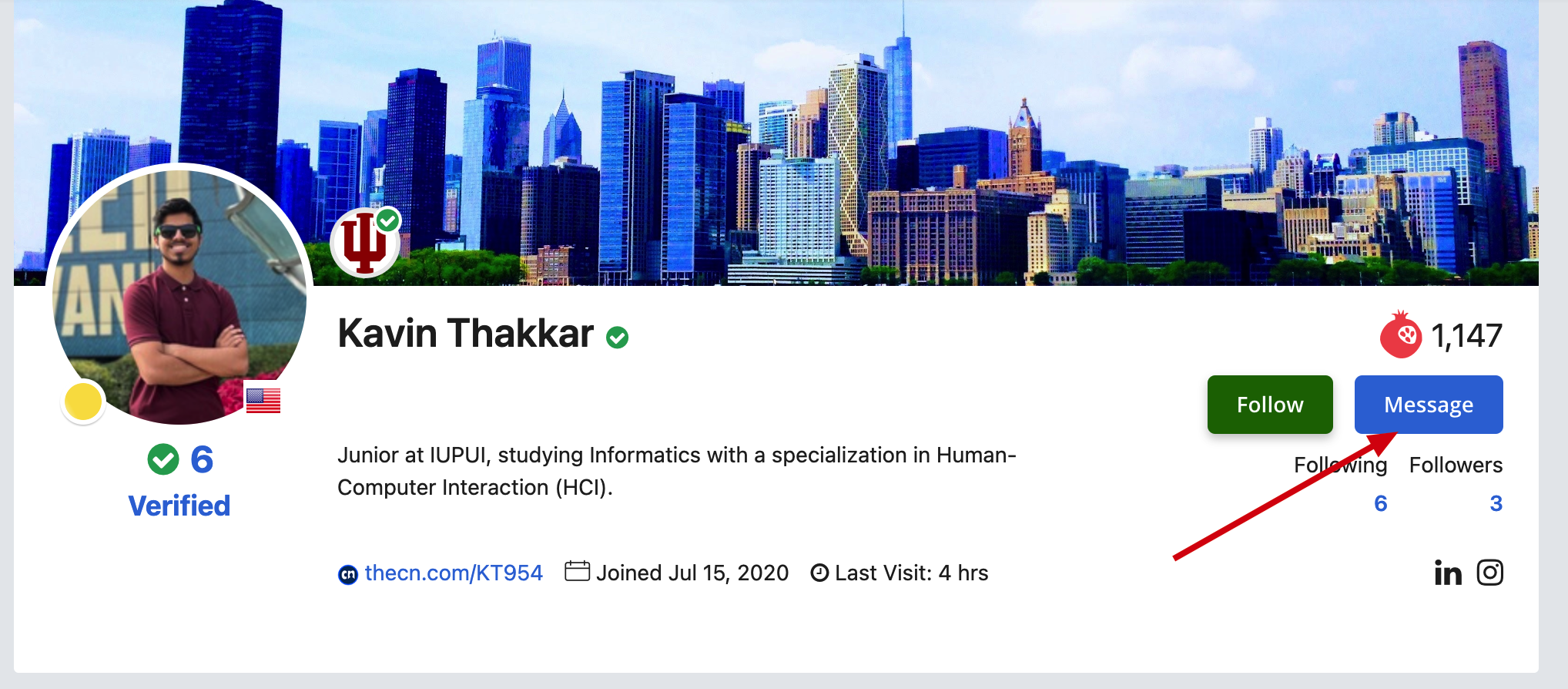 This is what the email form looks like. The recipient is already entered in the To field. You will only need to enter a subject and the content of the email.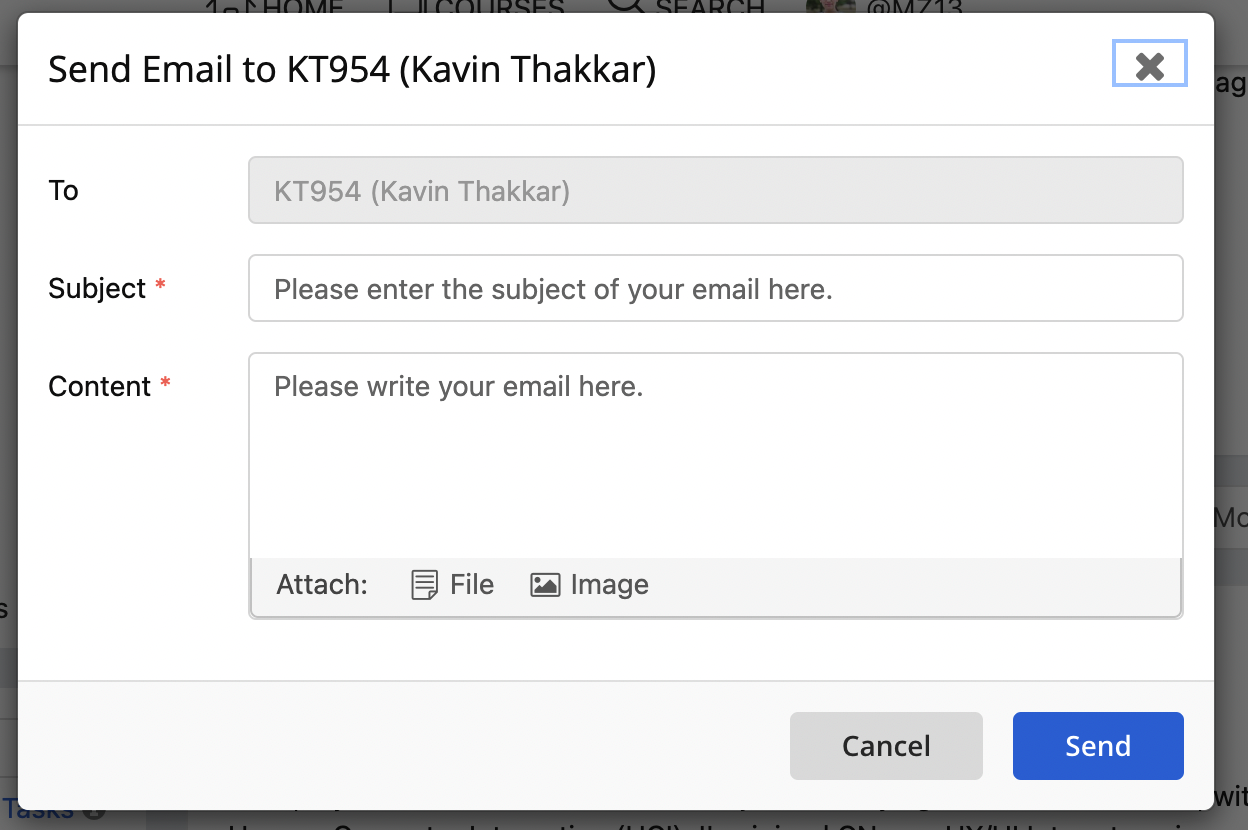 3. Email from Course/Network Email tool
When you are inside a course or Network, you can find the Email tool above the post feed. On this email form, you can email individual users as well as Entire Course/Network and Groups.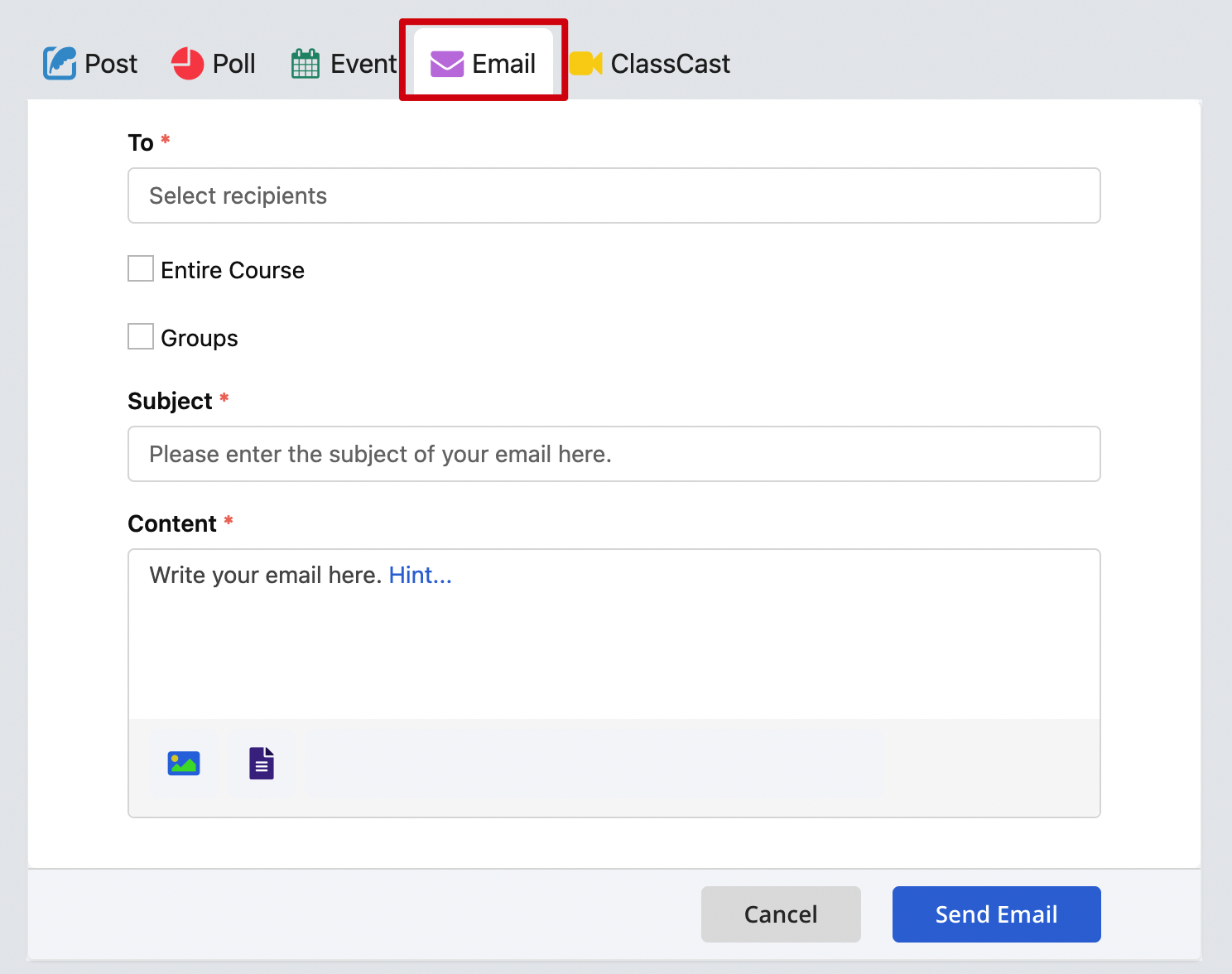 If this is an institutional course/Network and you are the instructor/moderator, you can check "Entire Course/Network" to send an email to everyone.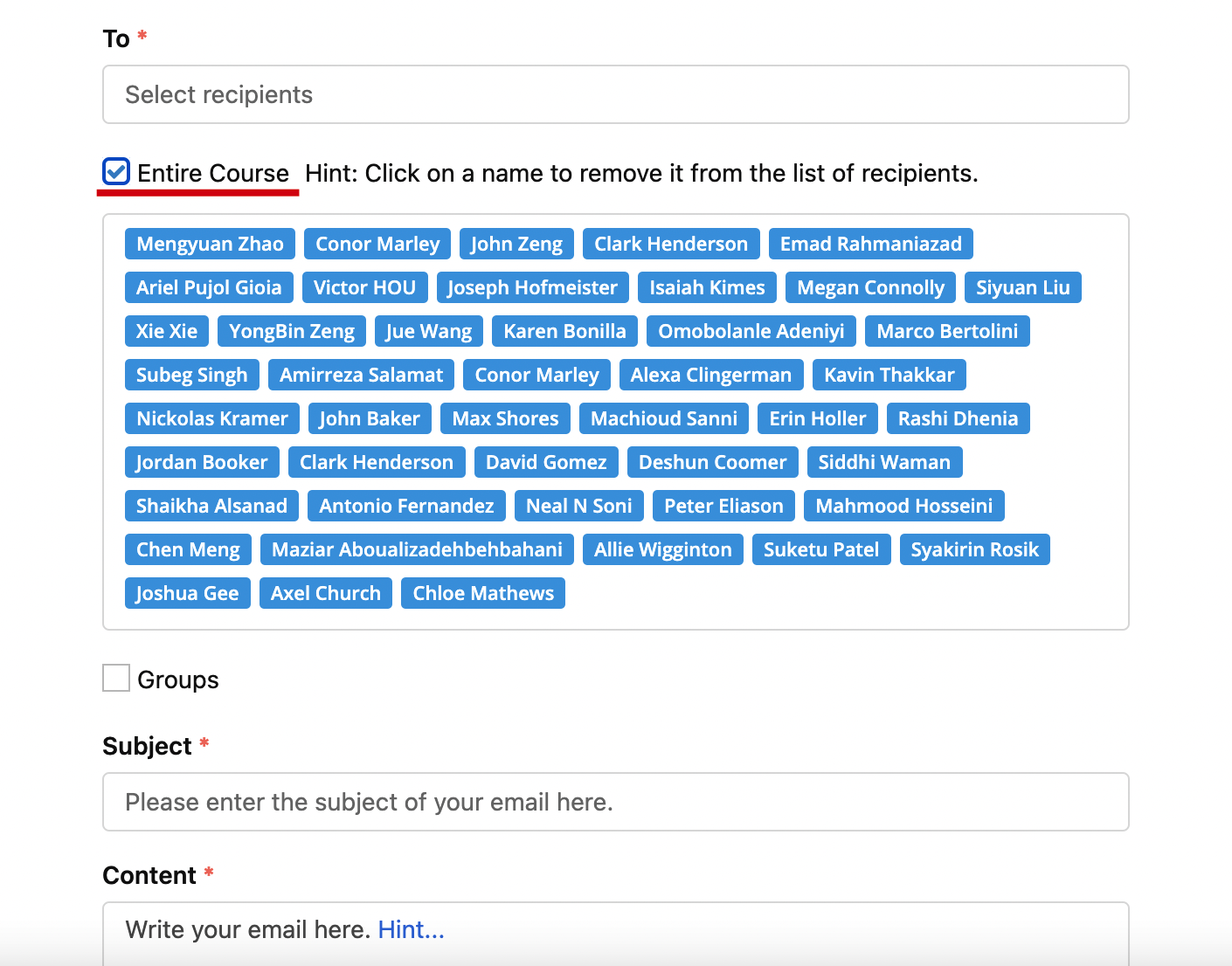 If you are a group member or the instructor/moderator, you can send an email to selected groups.