If you use CN as a member of a school or organization, you may log in CN using the Institution Login option. It is the blue link on the lower part of the CN login from:
Click the link and select your institution from the list. If you don't see your institution, it is because either your institution is not a CN licensee or it is not using LDAP.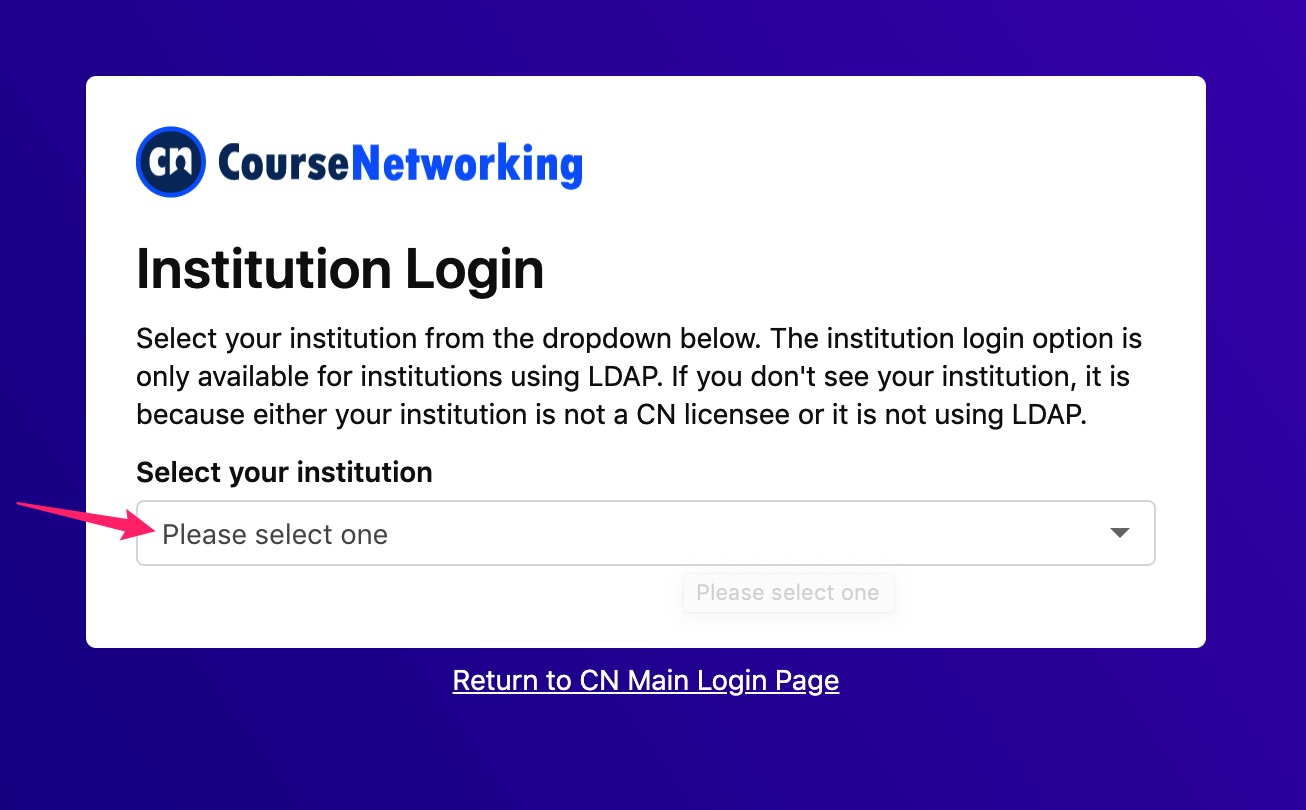 After selecting your school, you should follow the hint to fill each field. Most of the cases, you need to enter your institution ID/email address and institution password.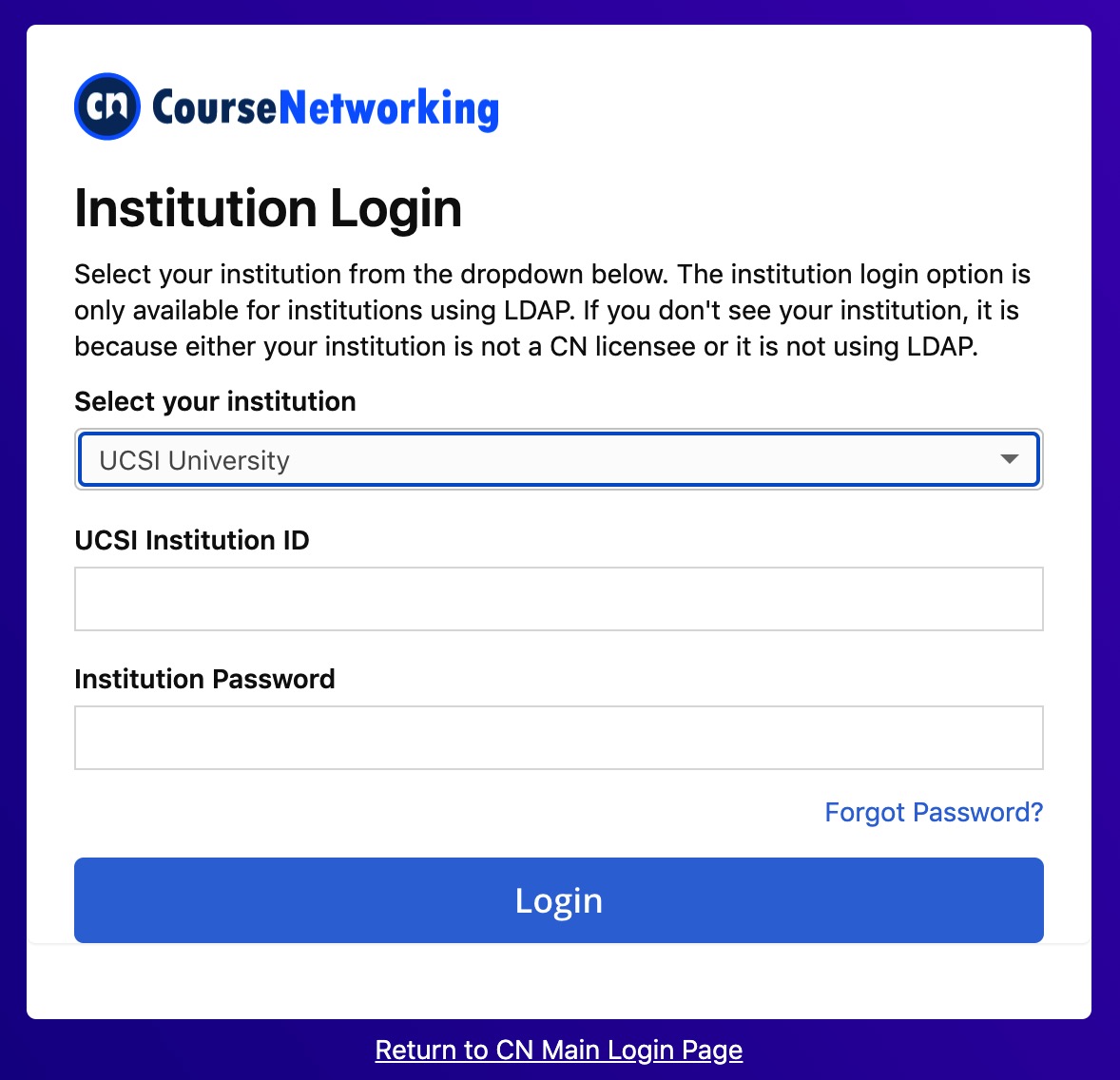 If you fail to login, the error message should tell you to contact your institution admin. Please do so to get the problem solved.
We hope to see you in CN soon!