The steps below aim to guide individual, public users to create a free CN account. If your institution licenses CN, you don't need to create a public account for yourself. Your institution should have set up an institution account for you or provided separate instructions. Check with your institution or email help@thecn.com if you need assistance.
STEP1: Go to thecn.com. (We suggest you always visit the CN using Google Chrome, FireFox, or Safari. Remember to keep your web browser updated). Click the blue "Sign Up" button in the upper right-hand corner of the page or in the middle of the screen.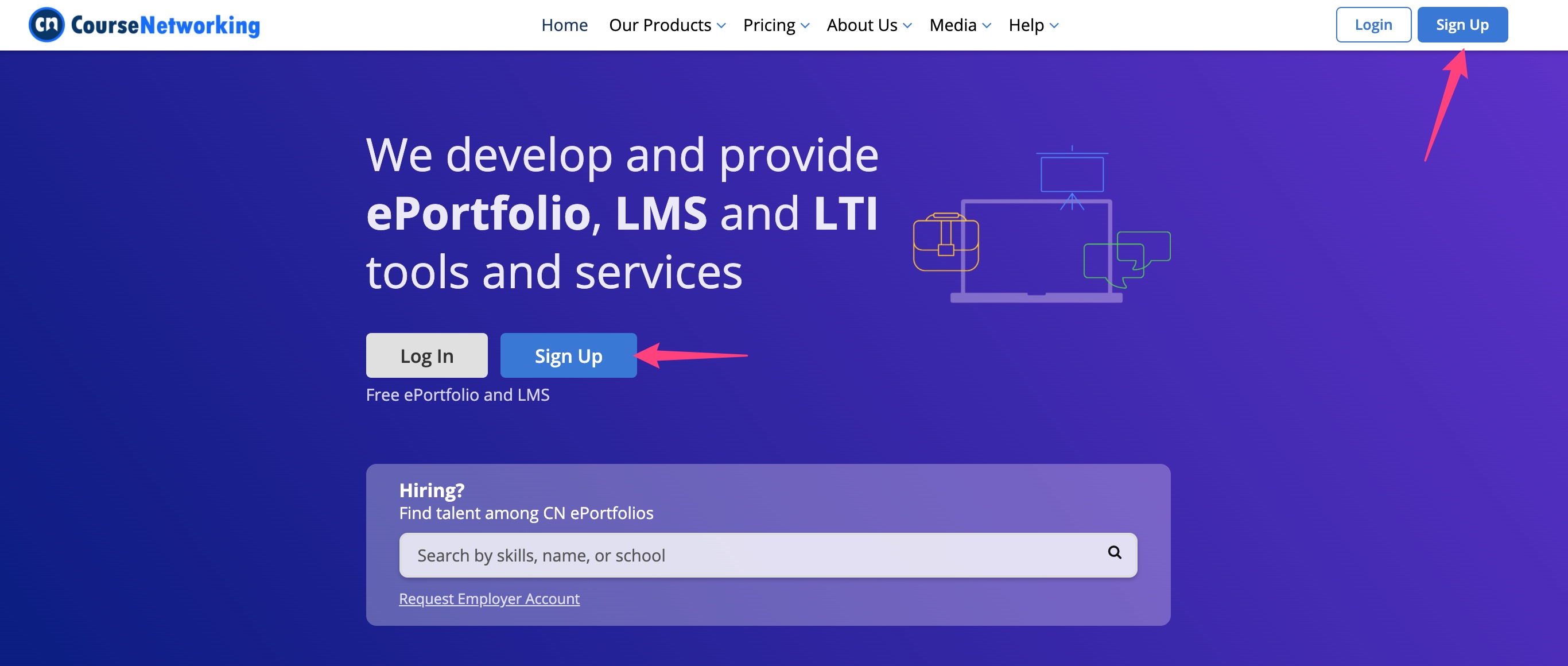 STEP2: Fill out the sign-up form. We recommend you use your school email if you have one.
Note: You may use the sign up/in with Facebook, LinkedIn or Google option.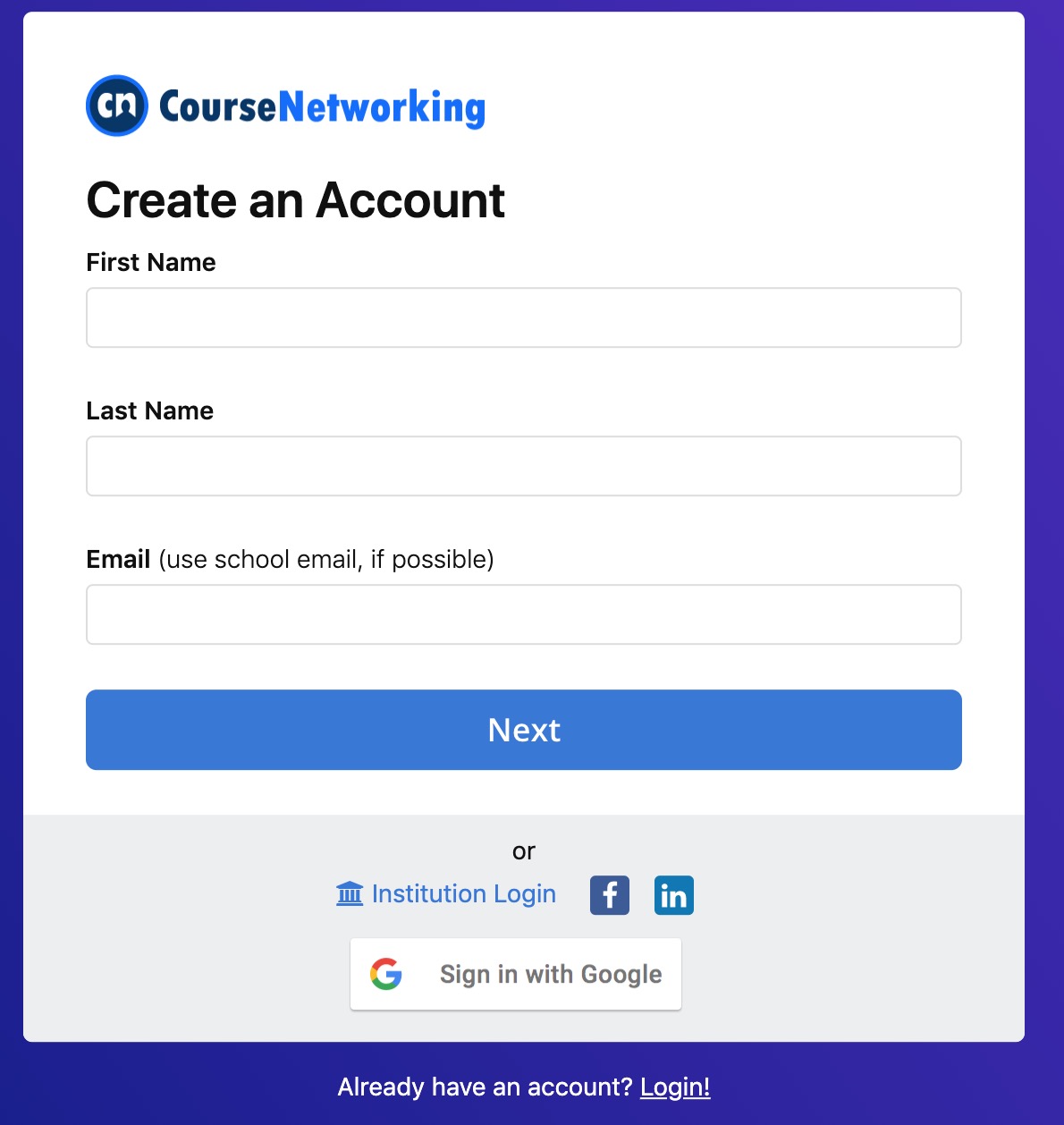 STEP3: set up a password for your account, select Country/Region, enter Field of Study/Profession (optional), and agree to CN Terms of Service and Privacy Policy.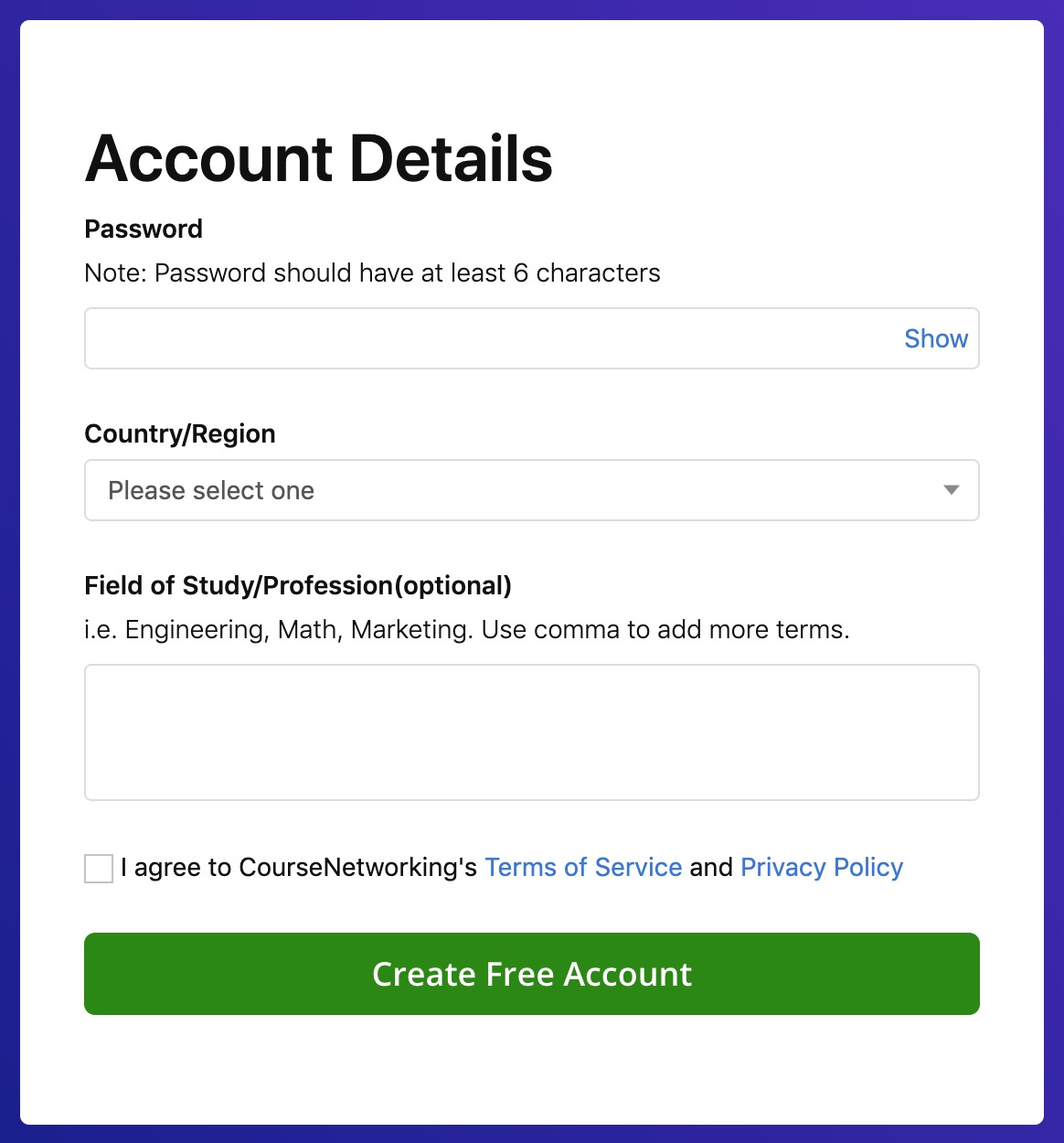 STEP4: Now, your CN account has been successfully created. You will see a page similar to the one below. Please take note of your CN# and the password you created in the previous step. You will always need them to log into the system in the future!
Based on your purpose of using CN, click the green button at the bottom to go to CN Home Feed or click the blue button to go to your CN ePortfolio.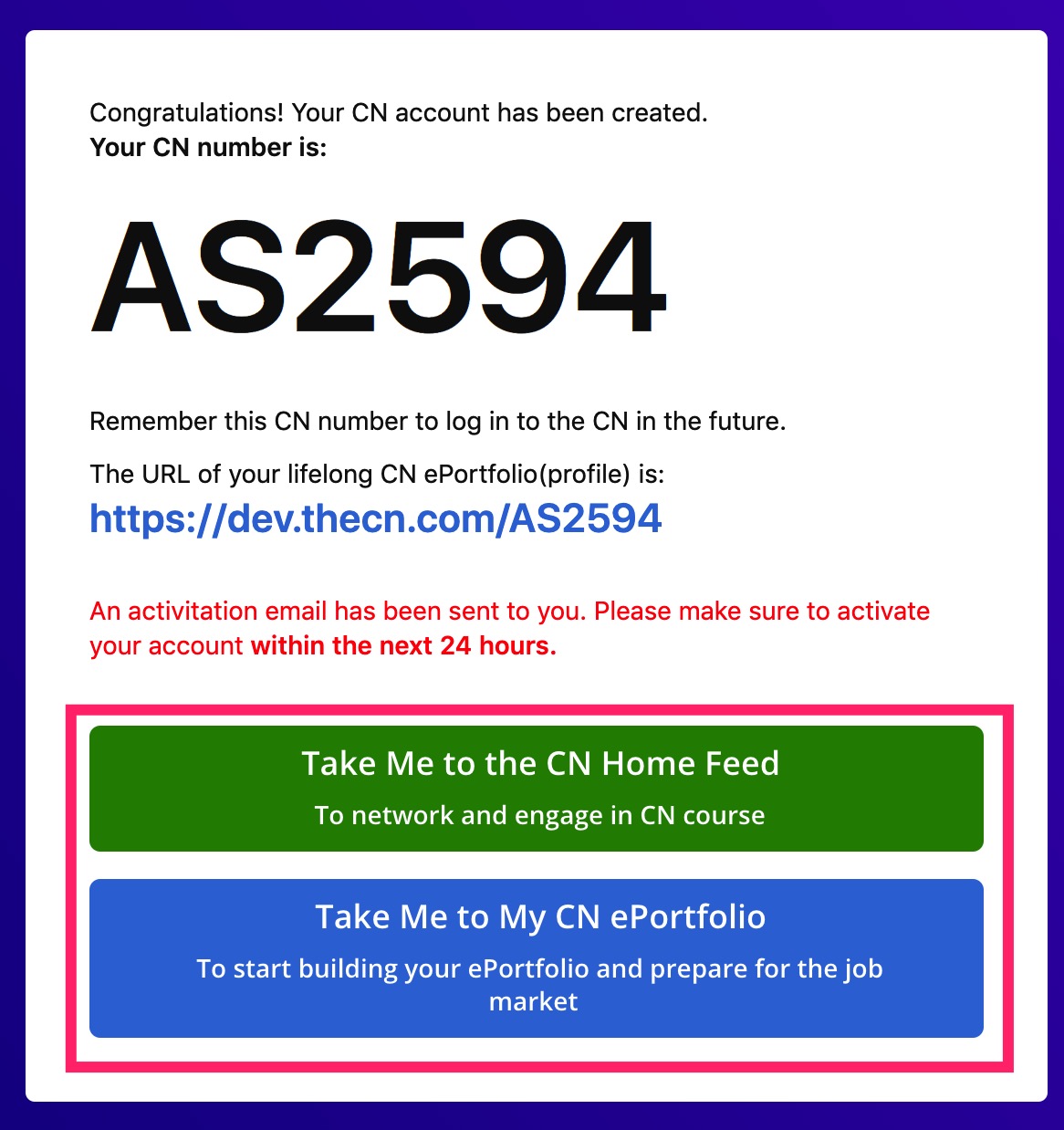 STEP5: Please note that you must verify your email address within 24 hours after your account is created. When your CN account is created, CN sends you a welcome email. Click the blue link in this email to verify/activate your CN account.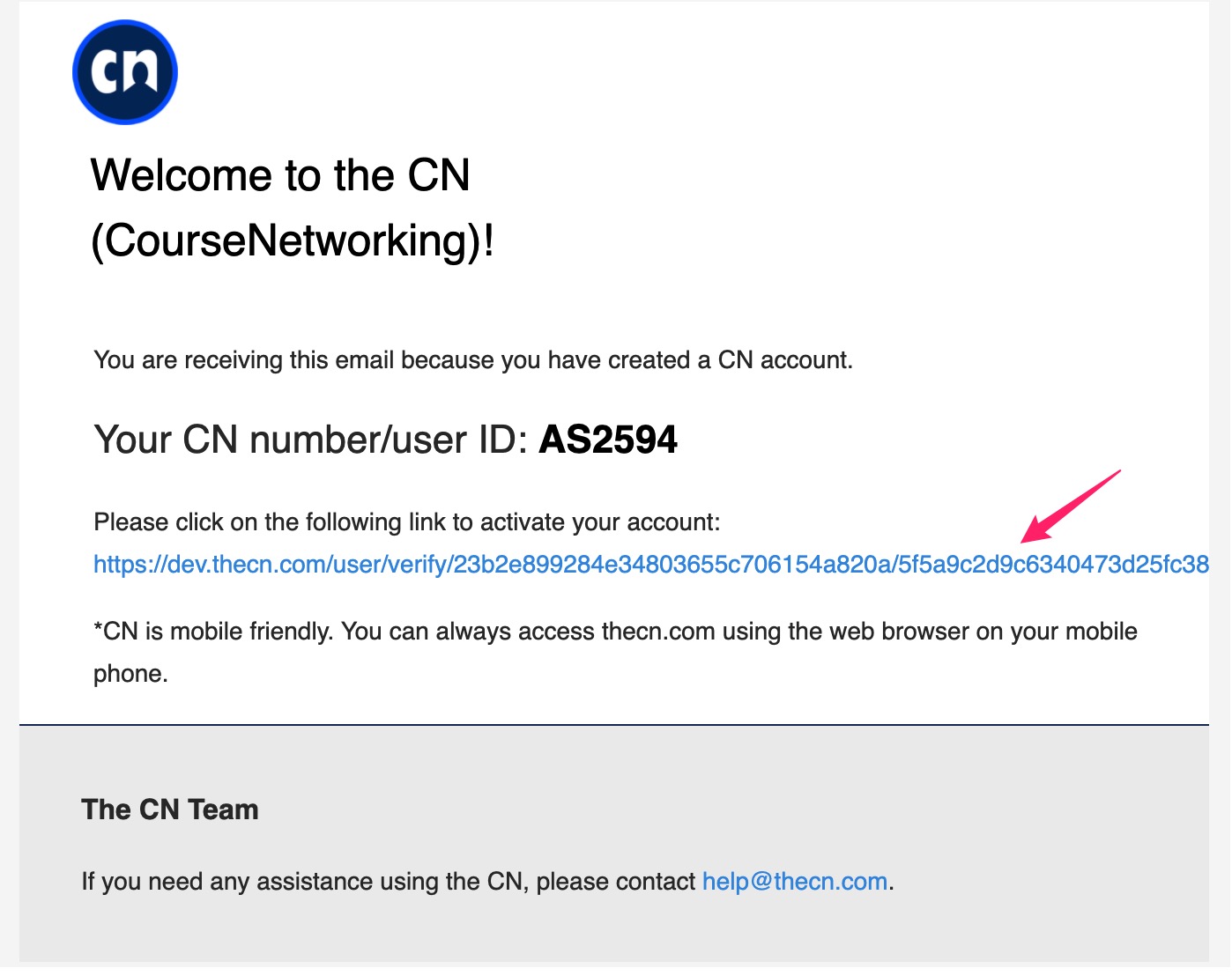 After clicking the link, you will see this confirmation message. Click the green button "Take me to the CN", you will be taken to CN Home Feed.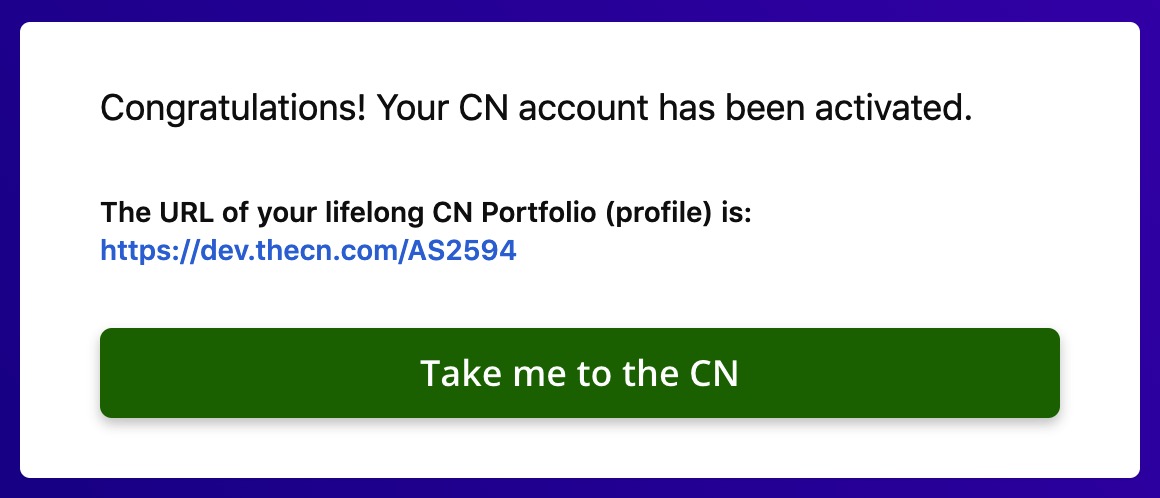 Congratulations! You are now a member of CN. If you have any CN related questions, please contact us at help@thecn.com. We hope you enjoy your learning experience on this academic social networking platform!