Before building or offering a new course, instructors/course designers should review and modify course settings. This is especially the case if your course site is created by an admin. You can always come back to these settings to make necessary modifications.
To access the course settings, click the gear icon next to your course name from the top. You will see a list of setting options. Among these, Basic Course Settings is the most basic and necessary one to review.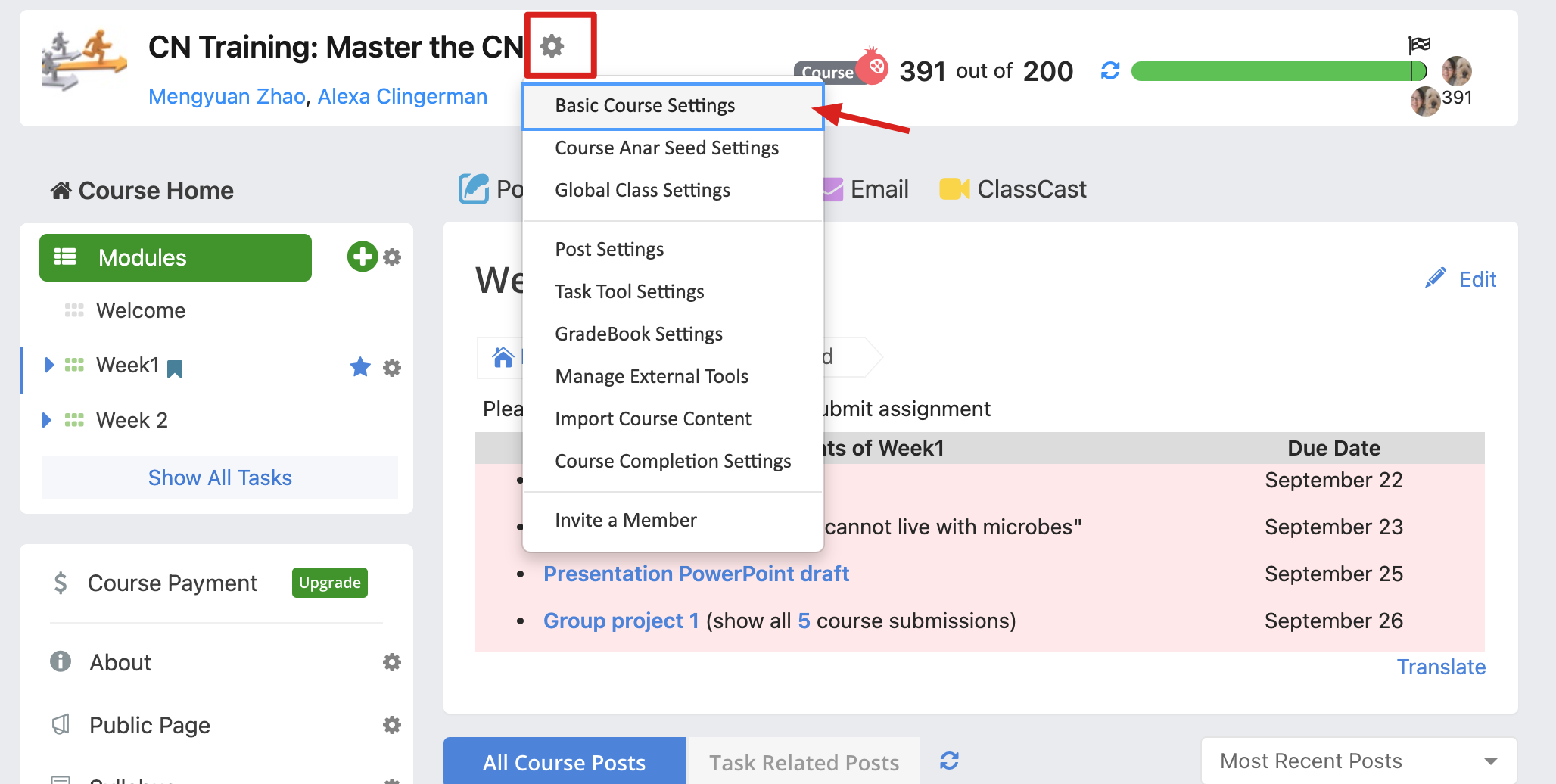 Basic Course Settings
Once you are on the Basic Course Settings page, you want to review and complete the form. The following items with a red star are required:
Course Name
Country
About Course (write 1-2 paragraph summary of your course)
Start Date
Access Settings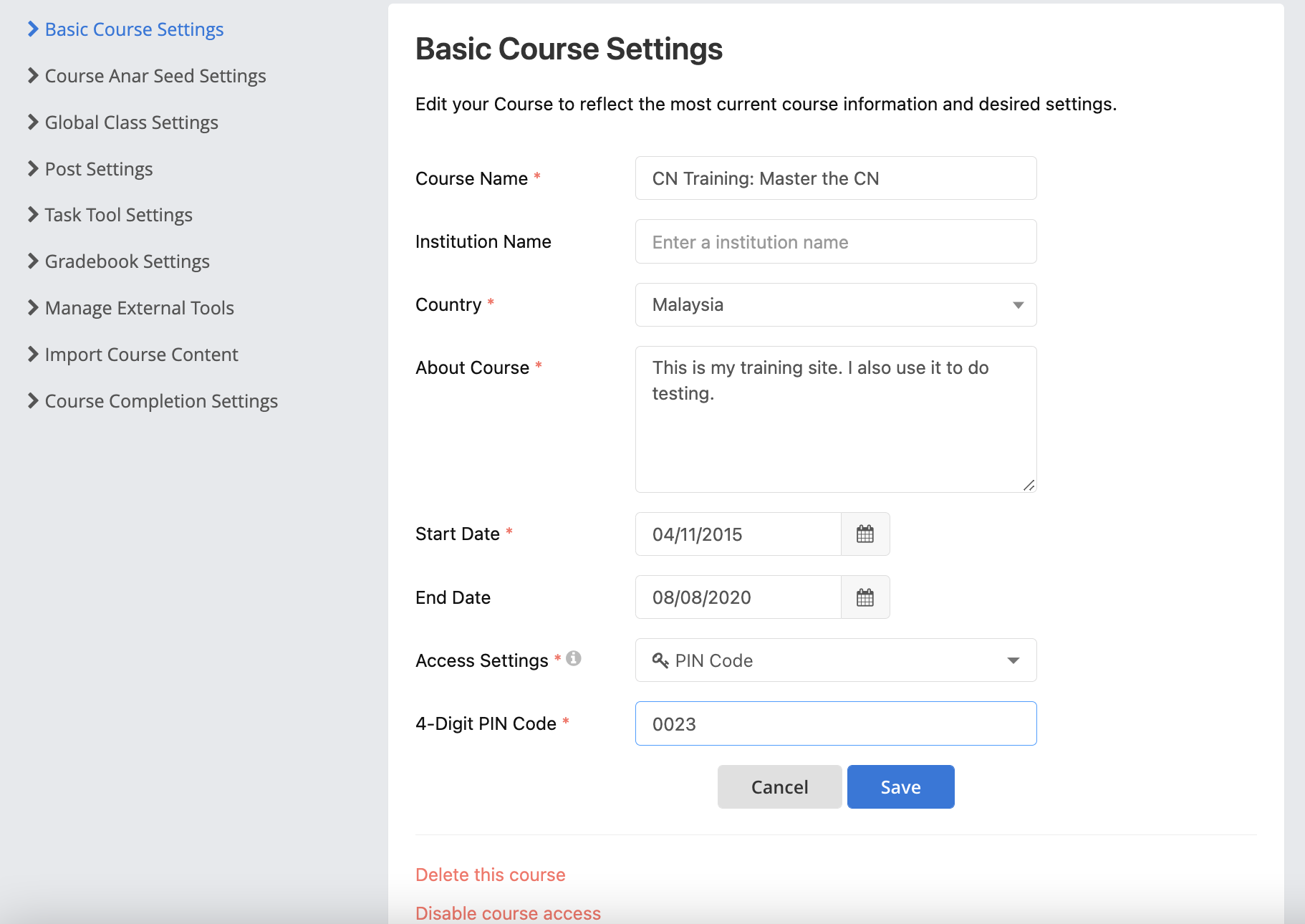 Regarding course Access Settings, there are four options:
Public: everyone with your course URL or found your course on CN will be able to join and take the course
PIN Code: only people with the PIN can join your course. The PIN need to be a four-digit number, such as 1234.

Email Request: from the home page of your course, people can send you a join course request. You must accept their request before they can join your course.
Only Me: no one can join your course. This status is typically used while instructors are still building a course or no longer want to offer a course. You can switch to another access setting when you are ready.
Note: Admin created courses have a randomly assigned PIN Code. Some institutions may have restricted the course access settings. In that case, instructors will not be able to make changes to what the institution has set up.
Other Course Settings
After editing the Basic Course Settings, remember to save. Then, you may review other course settings from the list on the left.