The Classic LMS Course has been the main course type offered on CN over the past few years. The Task tool is the central content delivery tool. It best suits instructor-led, blended learning.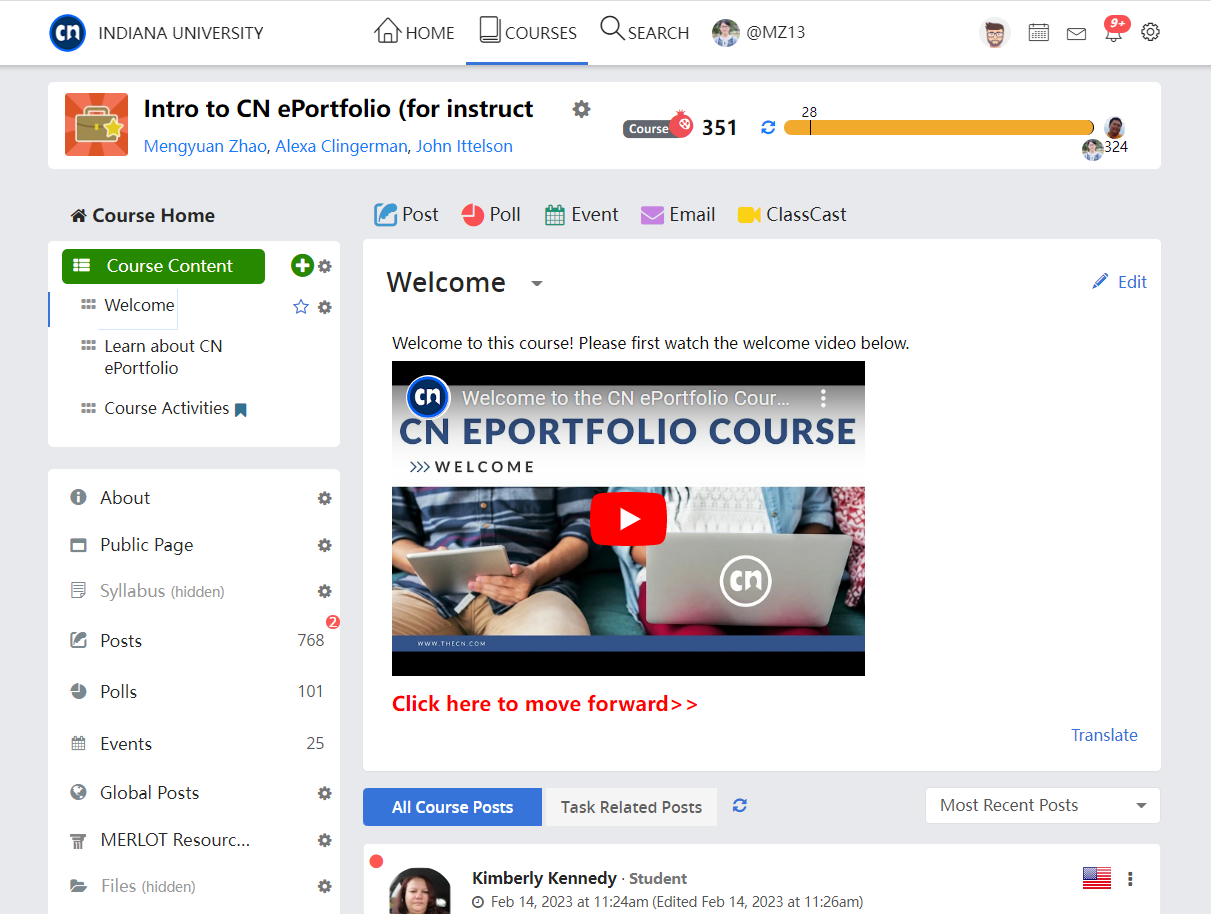 Create a Personal Classic Course
STEP 1: To create a personal Classic course, first click on the "Create a Course/Network" link from the "Courses" dropdown, or click on "Build Online Course/Training" from the bottom of the left menu on the home page.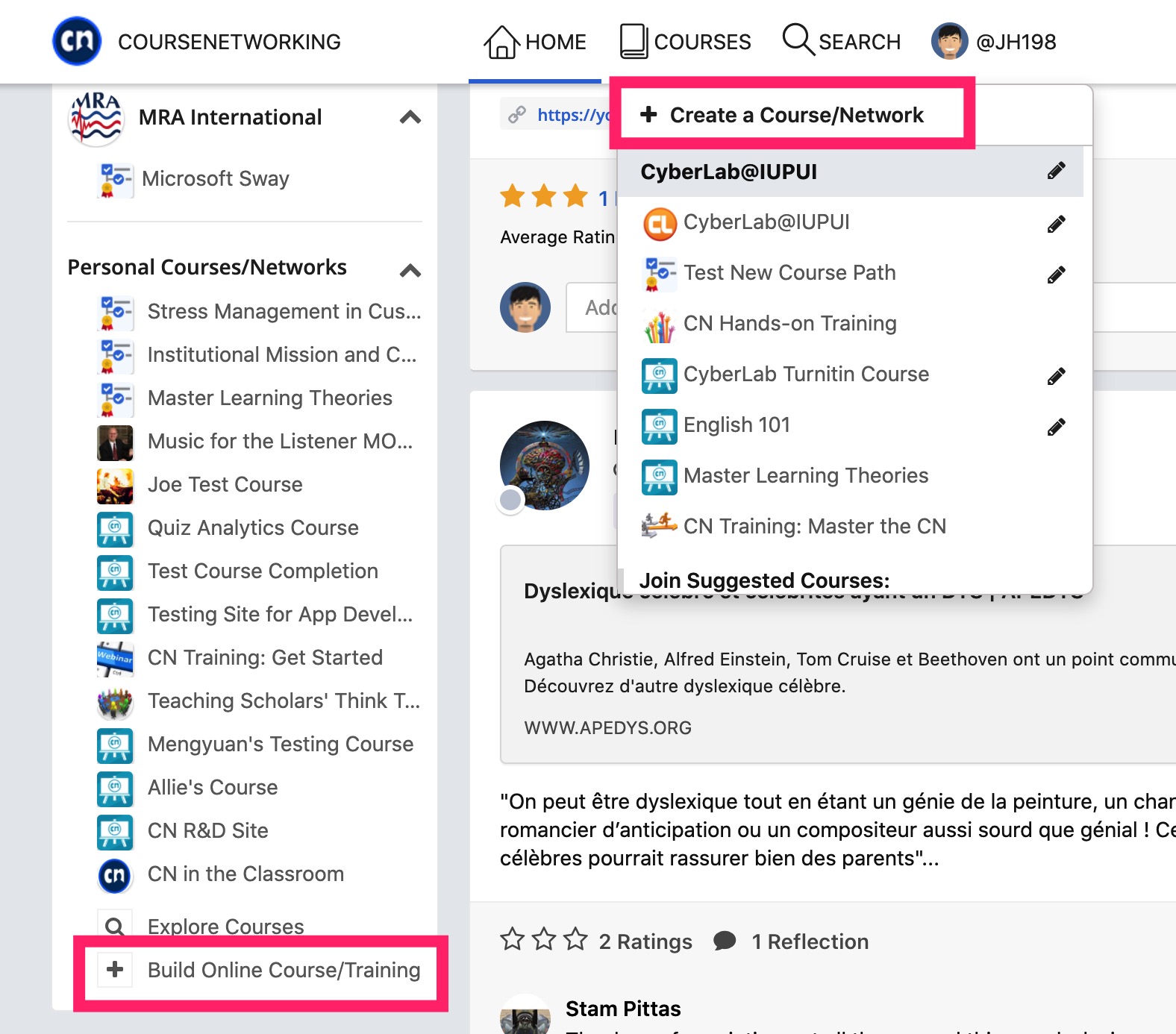 STEP 2: Then on the "Create a Course" page, select the option "Classic LMS Course". Then you can continue the steps to create your personal Classic course.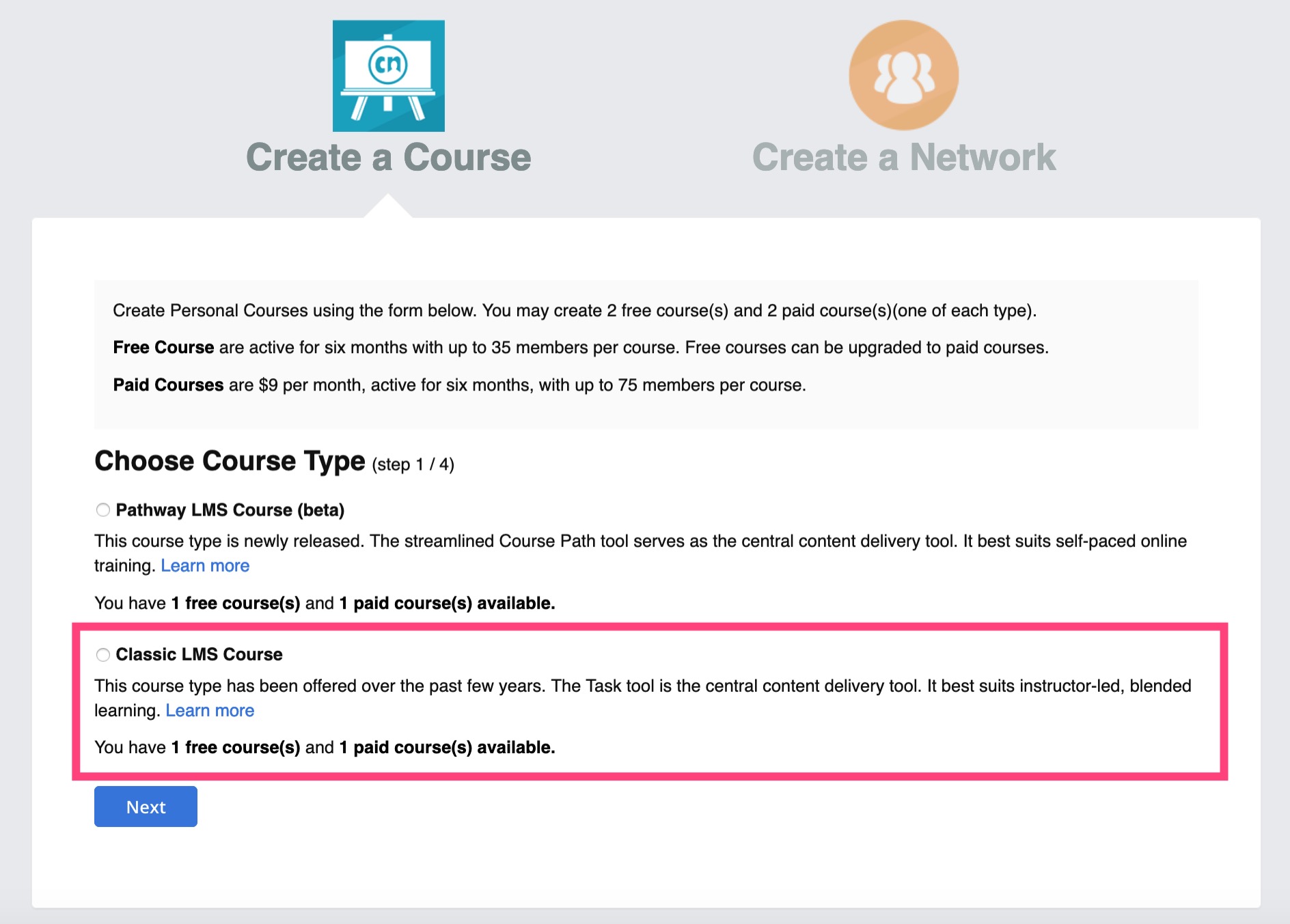 Create an Institutional Classic Course
To use Classic course as part of the course offerings from your institution, your institution admin should create the course for you from CN Channel.
Setting Up a Classic Course
Classic courses offer many robust features. We will briefly go through a few of them below and provides links to learn more about each feature.
In Classic courses, you can set up requirements for how the students should complete the course. You can also reward students with a badge or certificate for completing the course.
Invite Course Members
There are two easy ways to invite members (other instructors and students) to your course.
Approach 1: click the course settings gear from the top of the course, then click Invite a Member.
Please note that this feature is only available in institution courses.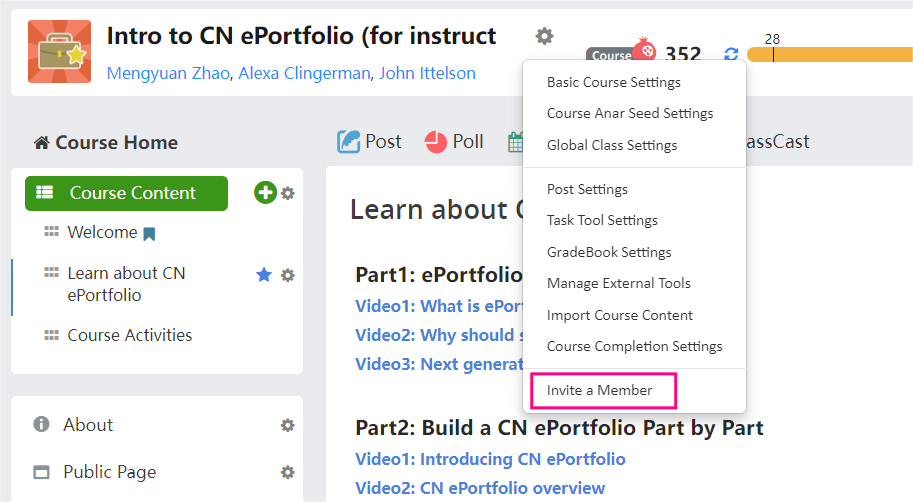 Approach 2: simply share the course URL and Access PIN (if you set up one) with the people you would like to invite. You can find the course URL and Access PIN from the About page.
Please note that when people join your course on their own, they are in the student role. You can go to the Roster to change their role and permissions.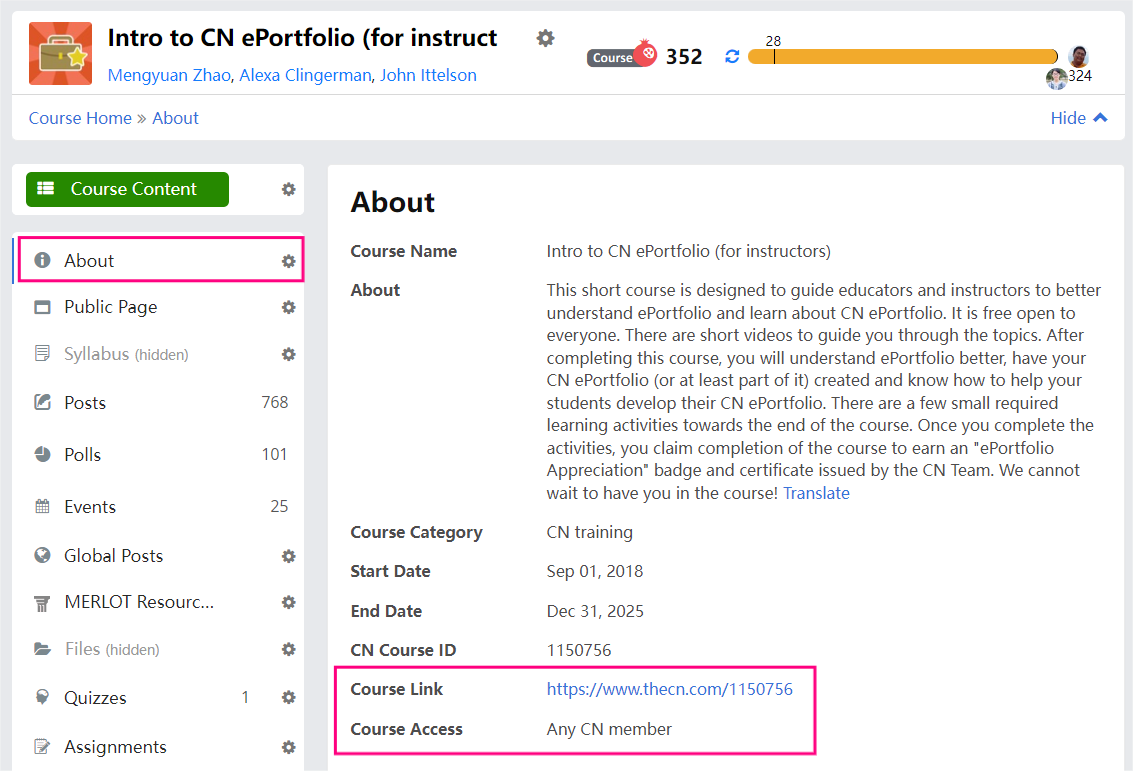 If you have any questions about the CN Classic LMS Course, feel free to contact CN Helpdesk help@thecn.com.