In CN Classic LMS, assignments (or GradeBook items) were managed through GradeBook, DropBox, and Tasks. On Jan 18, 2022, we released the Assignments tool to help instructors and students easily view and manage course assignments.
This new feature can be accessed by choosing "Assignments" in the course navigation. Just like other tools, instructors may choose to hide it from students or rename the tab.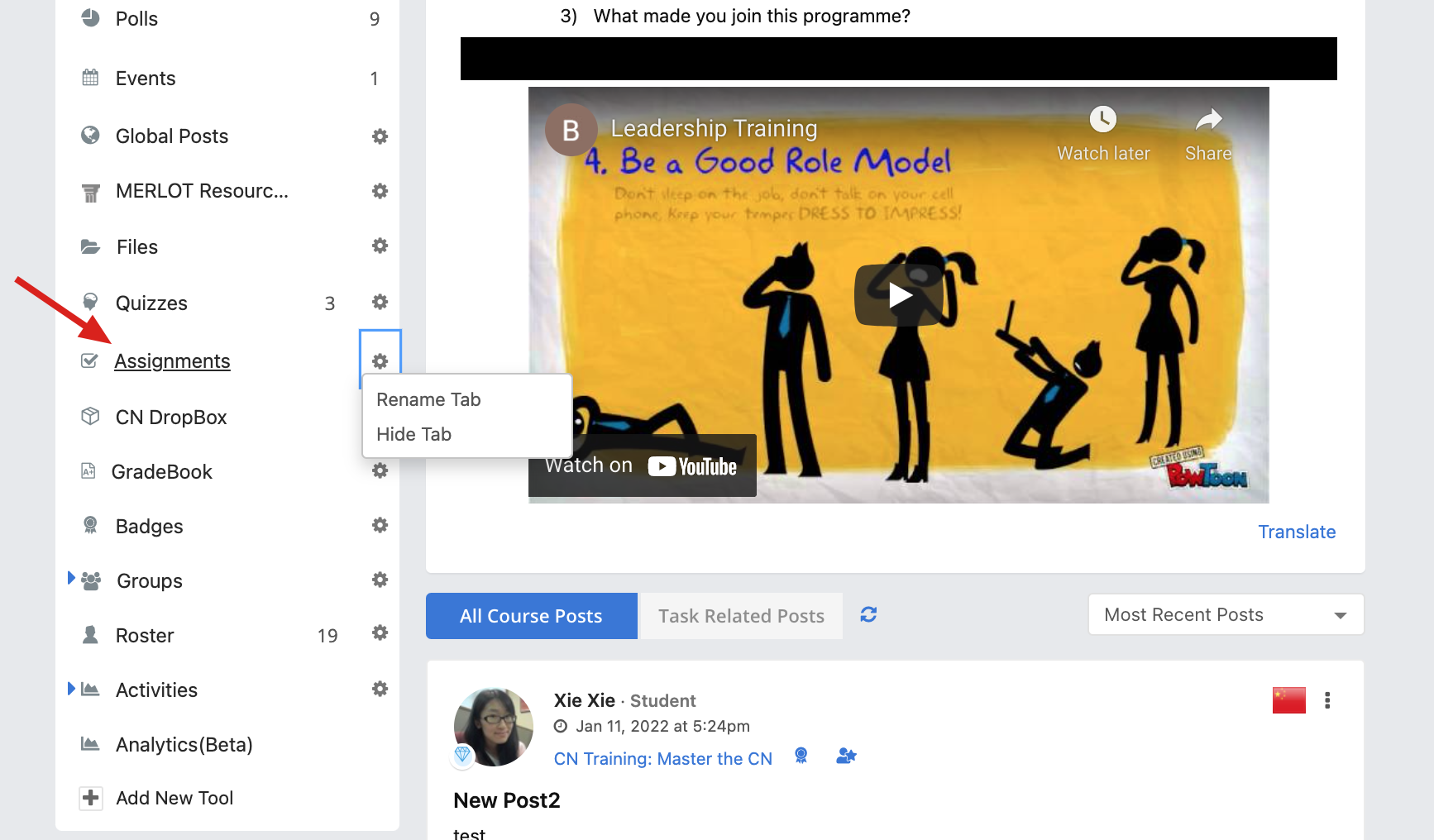 Instructor View
When instructors go to the Assignments page, they will see the Manage Gradebook Items & Categories page they used to access from GradeBook. While they can still access this page from GradeBook, now they are able to access it from the Assignments tab as well.
From the buttons on the top, they can create new assignments and manage assignment categories.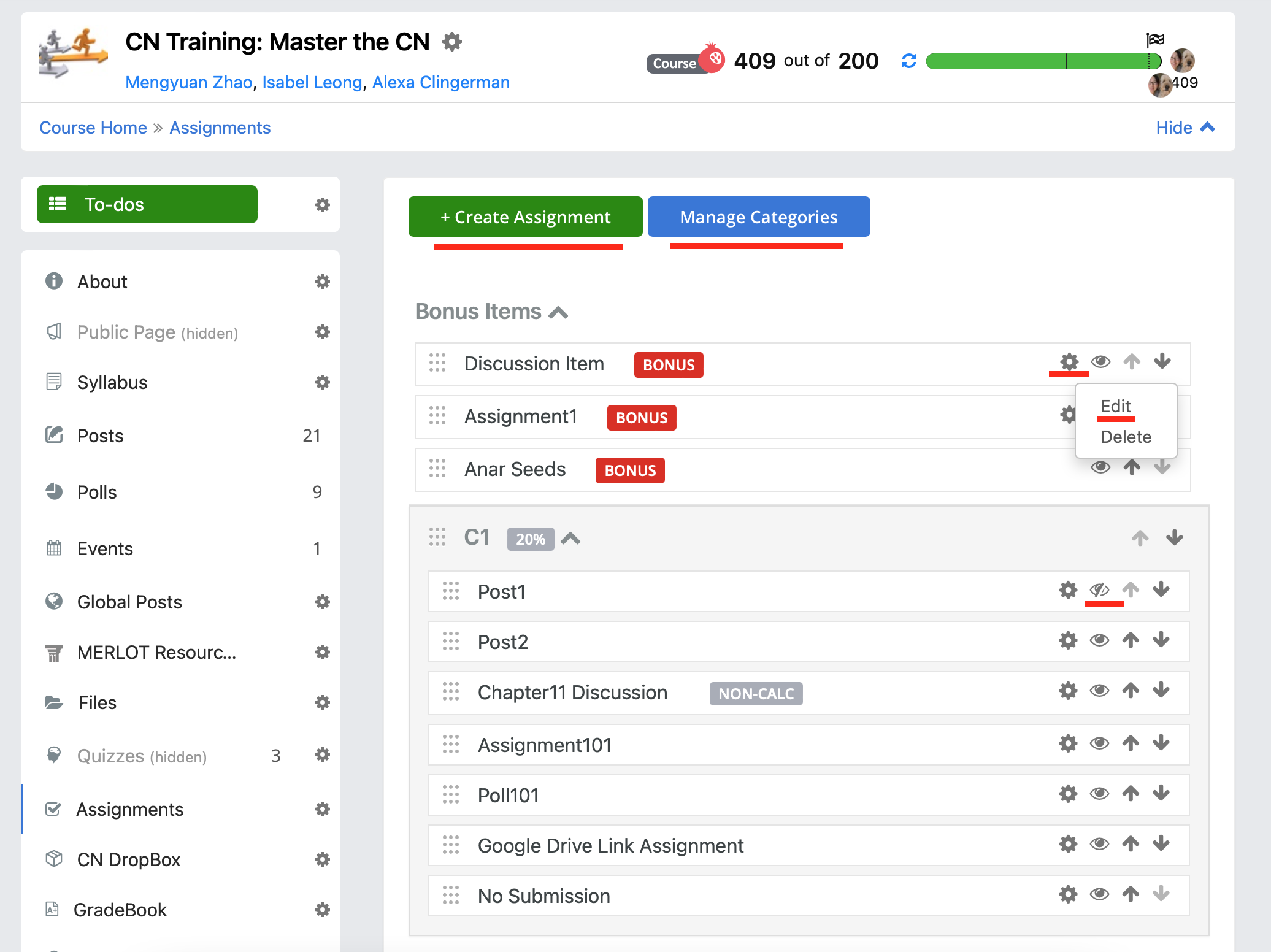 If there are already some assignments, from the item list, instructors are able to:
Edit or Delete individual assignments using the gear icon
Hide assignment using the eye icon
Sort items and categories
The above features stay the same as before. Instructors who have been using CN grading features should already be familiar with them.
Student View
On the student Assignments page, students are able to view Upcoming Assignments, Submitted Assignments, and Overdue Assignments. These are all of the course GradeBook items that have been made visible to students.
Upcoming and Overdue assignments are ordered chronologically, with the oldest item listed first. Submitted assignments are listed in order of submissions, with the most recent submission being listed first.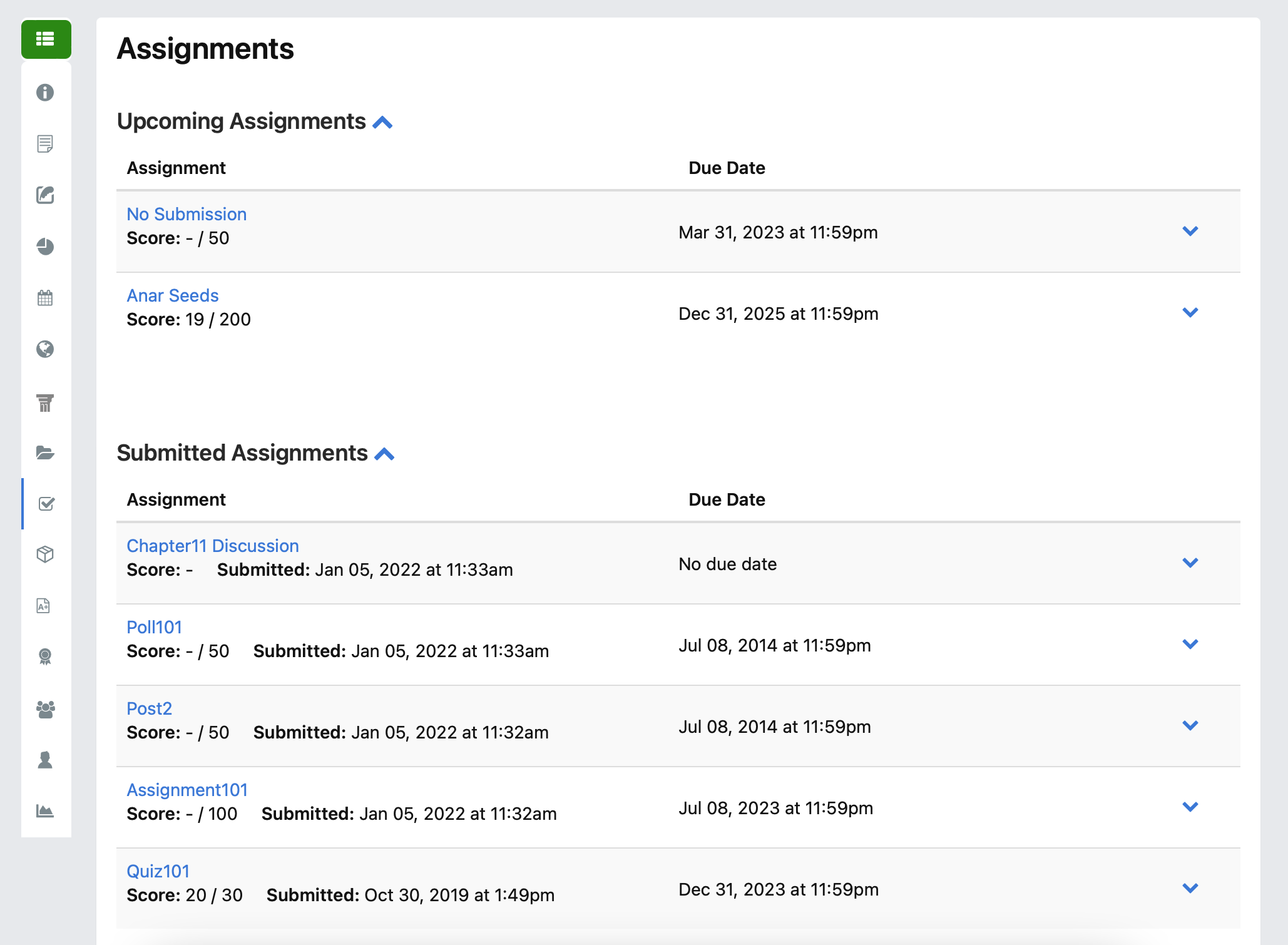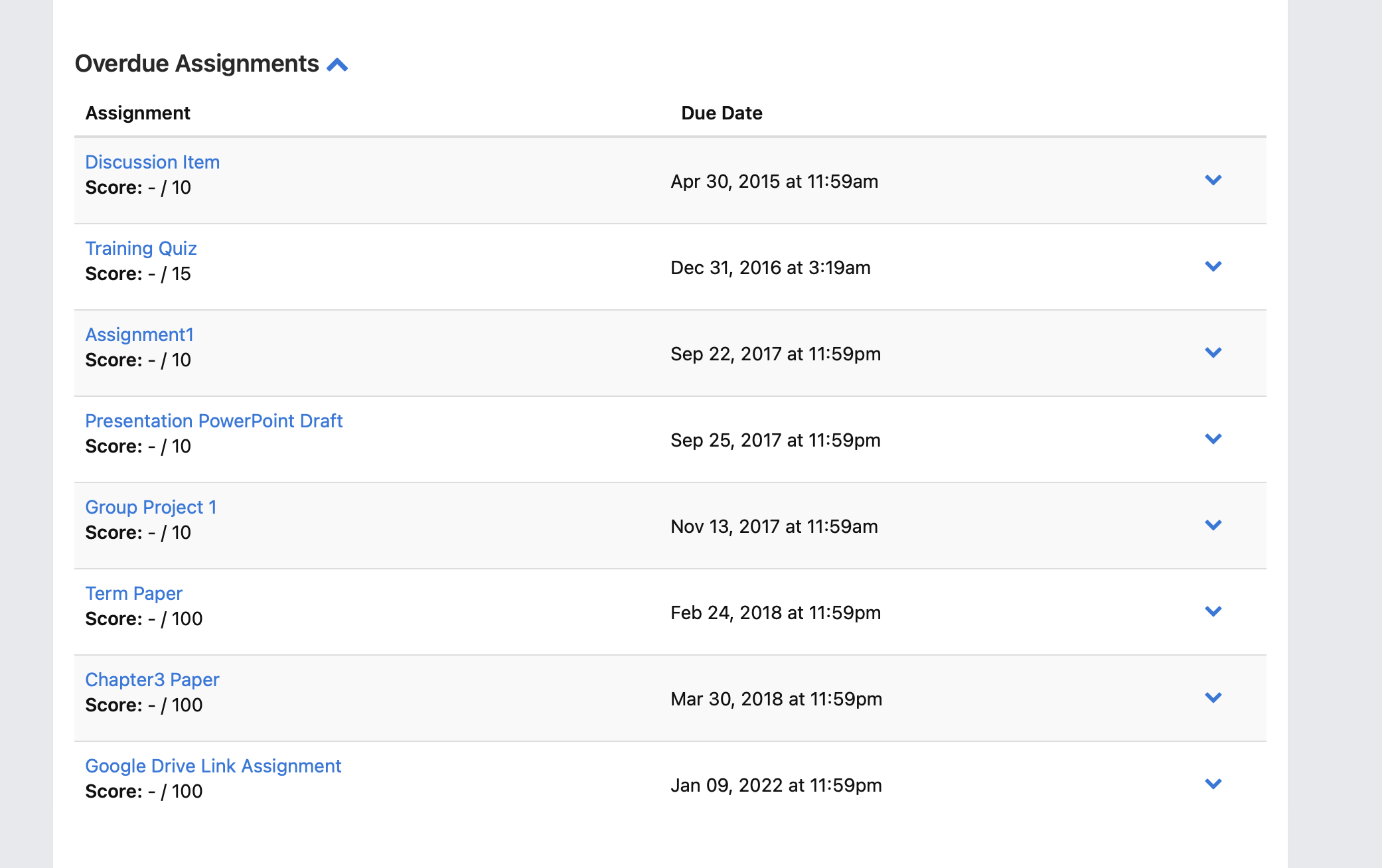 Students can also view more details about an assignment by clicking on the assignment name, or the arrow on the right to expand details.
This will give details about the assignment description, assignment type, due date, and total points. The Anar Seeds assignment will also include course Anar Seeds goal, the time frame for seeds accumulation, and the course Anar table.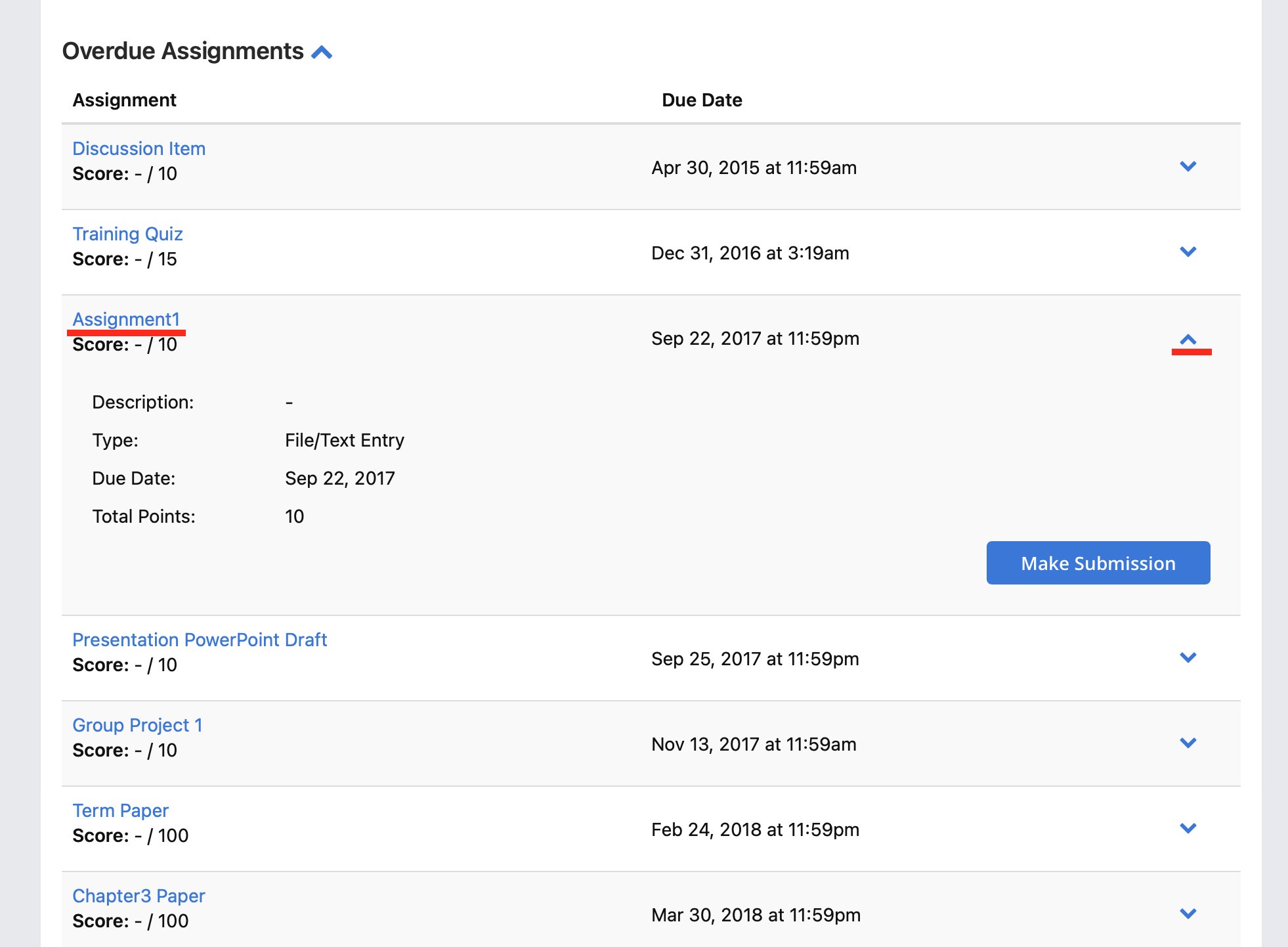 On the items that require submission, clicking Make Submission, a popup will appear for students to submit that assignment. Quiz items will take students to the Quizzes tool to view and take a quiz.