STEP 1: Create your free CN account on thecn.com.
*If you need additional help, read this step-by-step account creation guide.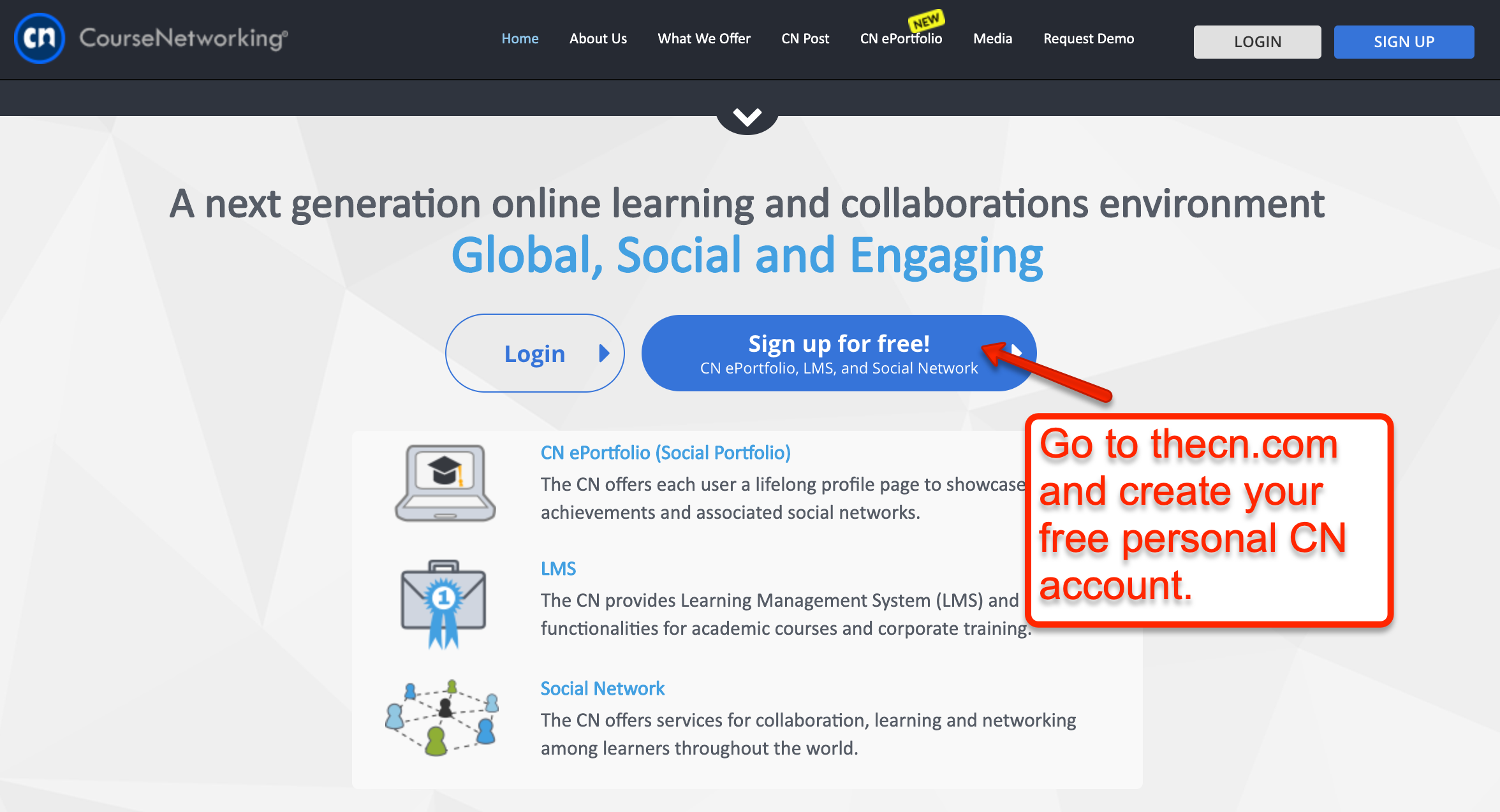 STEP 2: Create a course site. Click "COURSES" from the top navigation bar, then choose "Create a Course/Network".
Please follow the instructions to provide course information.

STEP 3: Build your course.
After your course site is created, make posts in your course telling your students what to do. You can also use the Task Tool to define activities students are expected to complete. You could name tasks as Lesson 1, Lesson 2, ...or Week 1, Week 2, ...or based on the course topics. You may use the ClassCast tool to broadcasted live lectures or host virtual office hours!
You may join this open course (thecn.com/1150756) for course design ideas.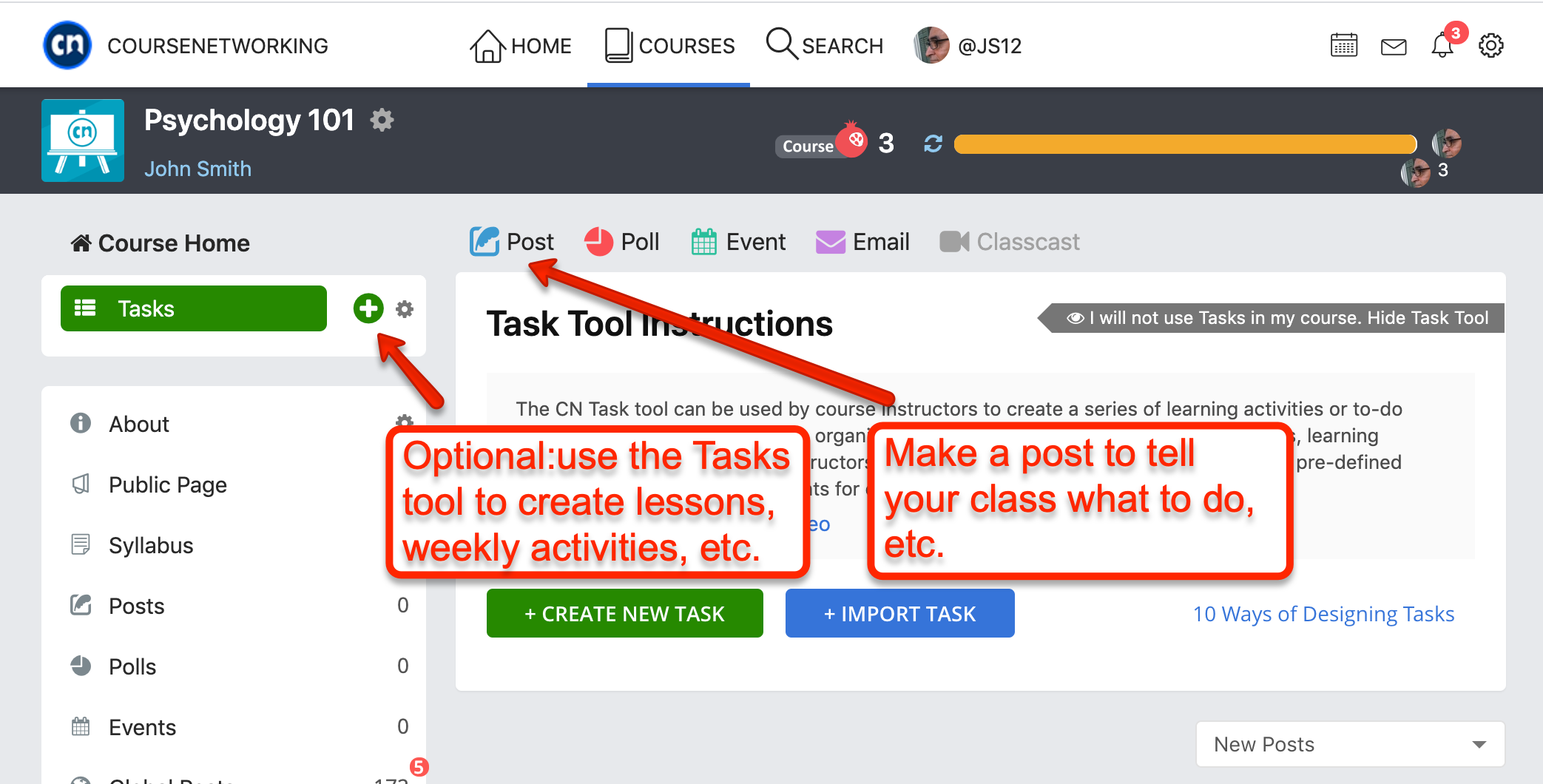 *Invite students to course:
When you are ready to add students to your course, simply share with students the course URL along with the course PIN (if you have set up one). When students go to the course URL, they follow instructions to create a free CN account and join your course.
The course URL and course PIN can also be found on the About page from the left course menu.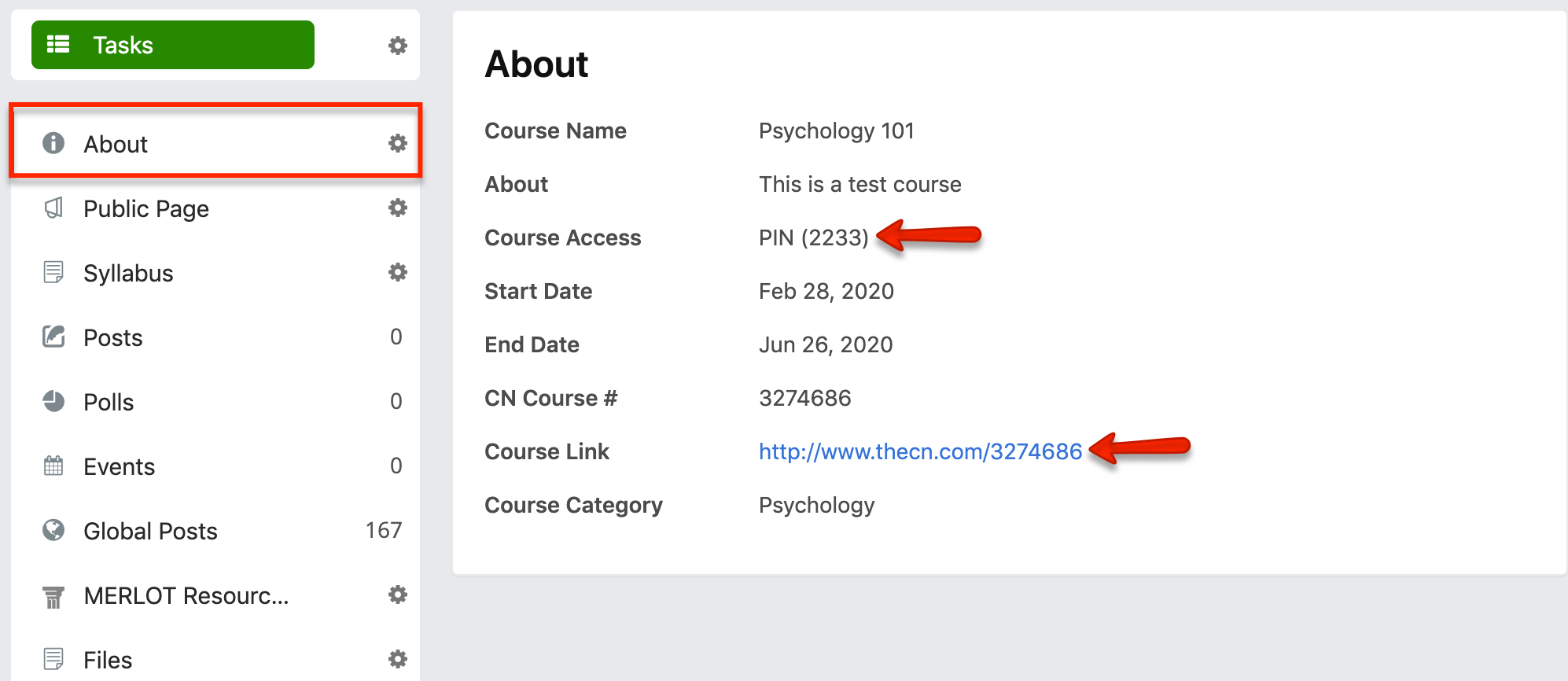 You can create as many free courses as you need. Your course content will remain on CN unless you delete the course. If you have additional questions or need help, please browse other support articles on this site or email help@thecn.com.