Create Parent Account
The processor of creating a parent account is the same as creating a student account. You need to log in CN Channel, go to User Management, under the Create/Manage User Accounts tab, you can either manually add parent accounts using the simple form or using CSV Import/Update Users.
No matter manually or through CSV Import/Update Users, all you need to do is make sure the Status of the account is set to "Parent".

Note: right after the parent accounts are created, a welcome email will be sent to these parents. Therefore, you want to customize the email before creating the accounts. If you have other communication channels to inform parents about the creation of their account, you may disable the welcome email--simply uncheck "Enable auto-send welcome emails". Modifying and disabling the email options can be done under the Email Templates tab.
First, find the student account from the User Management table. Click on the pencil icon of that student.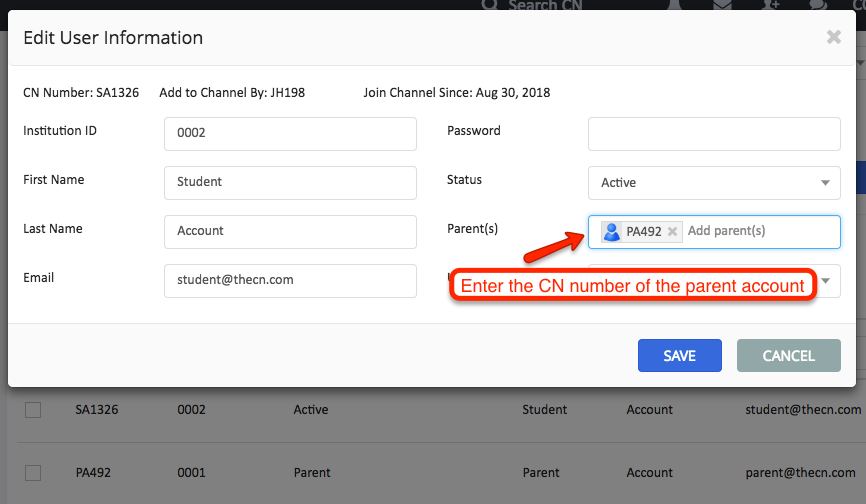 Note: CN supports one parent having multiple students and one student having more than one parent.