There are many different ways to assign User Labels to users. You can assign labels manually when creating or editing a user's account and you can also assign user labels through CSV upload or LTI integration. Please note that you must create user labels in your CN Channel first before you can assign them to users.
Assigning User Labels
1. Manually Create a User
When manually creating a user from User Management >>Create/Manage User Accounts, there is a dropdown to add user labels to the user.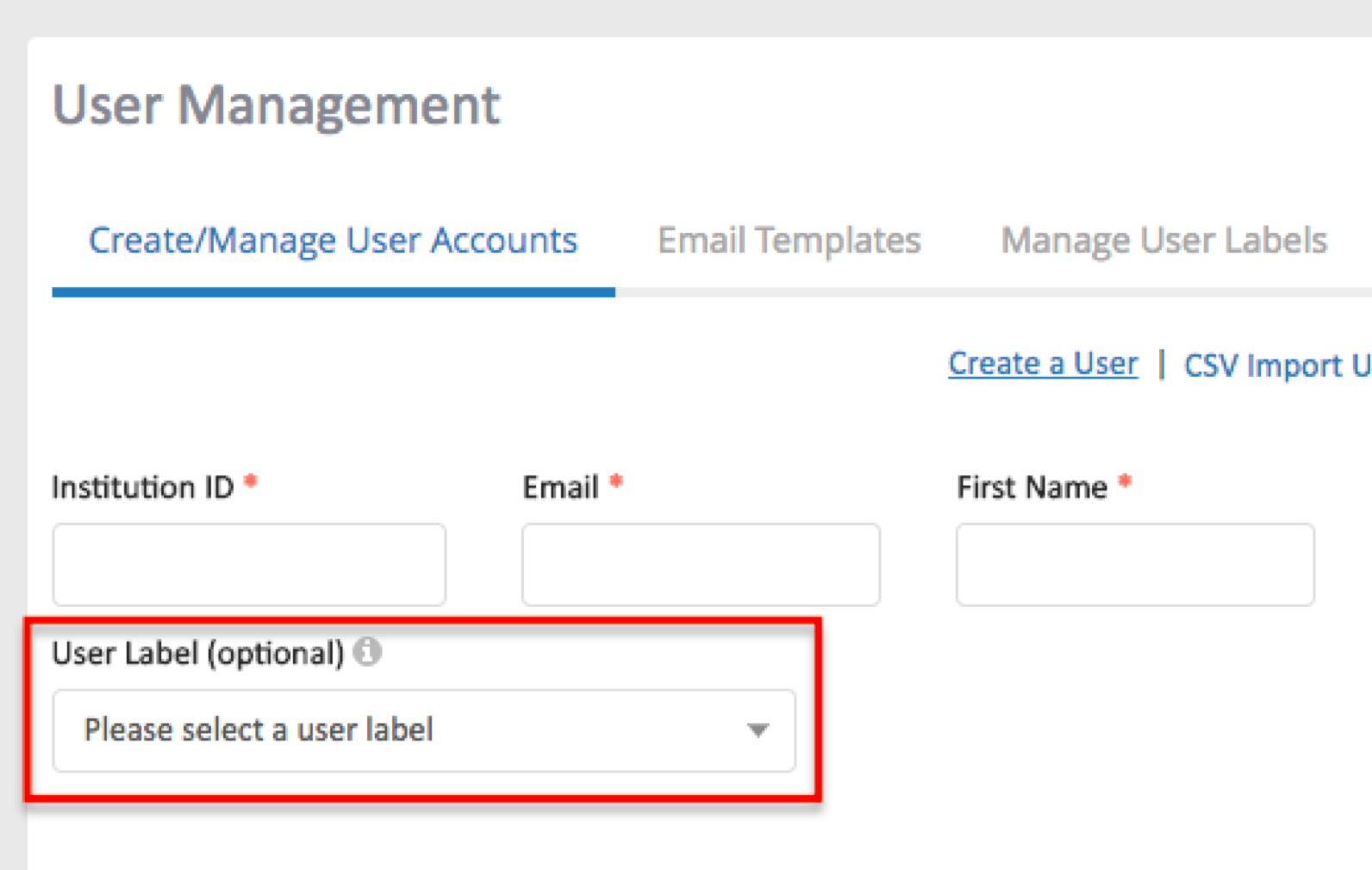 The dropdown will show you all of the labels created in your CN Channel.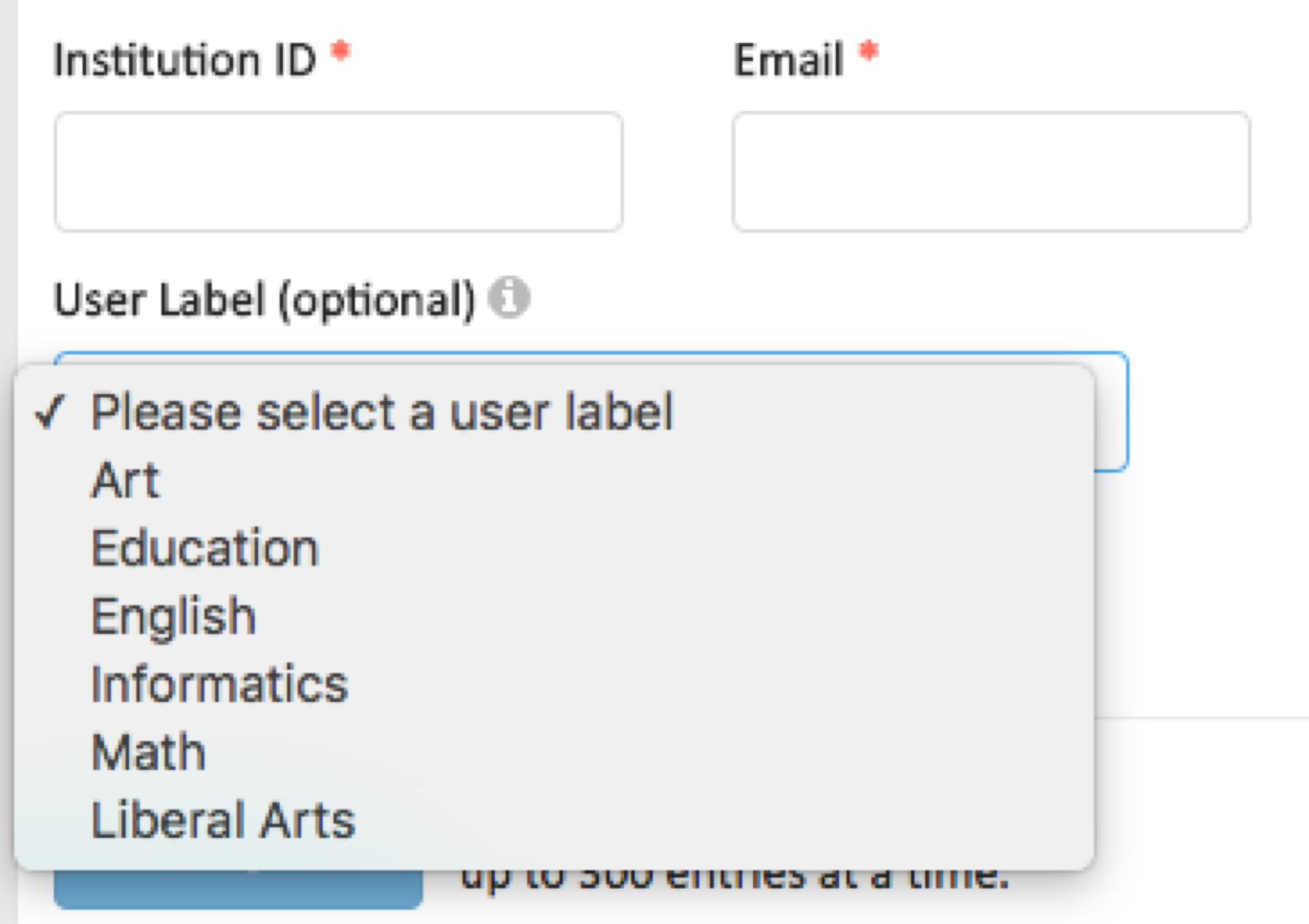 After selecting the label, it will appear as a tag underneath the dropdown. If needed, you may use the dropdown again to add more labels.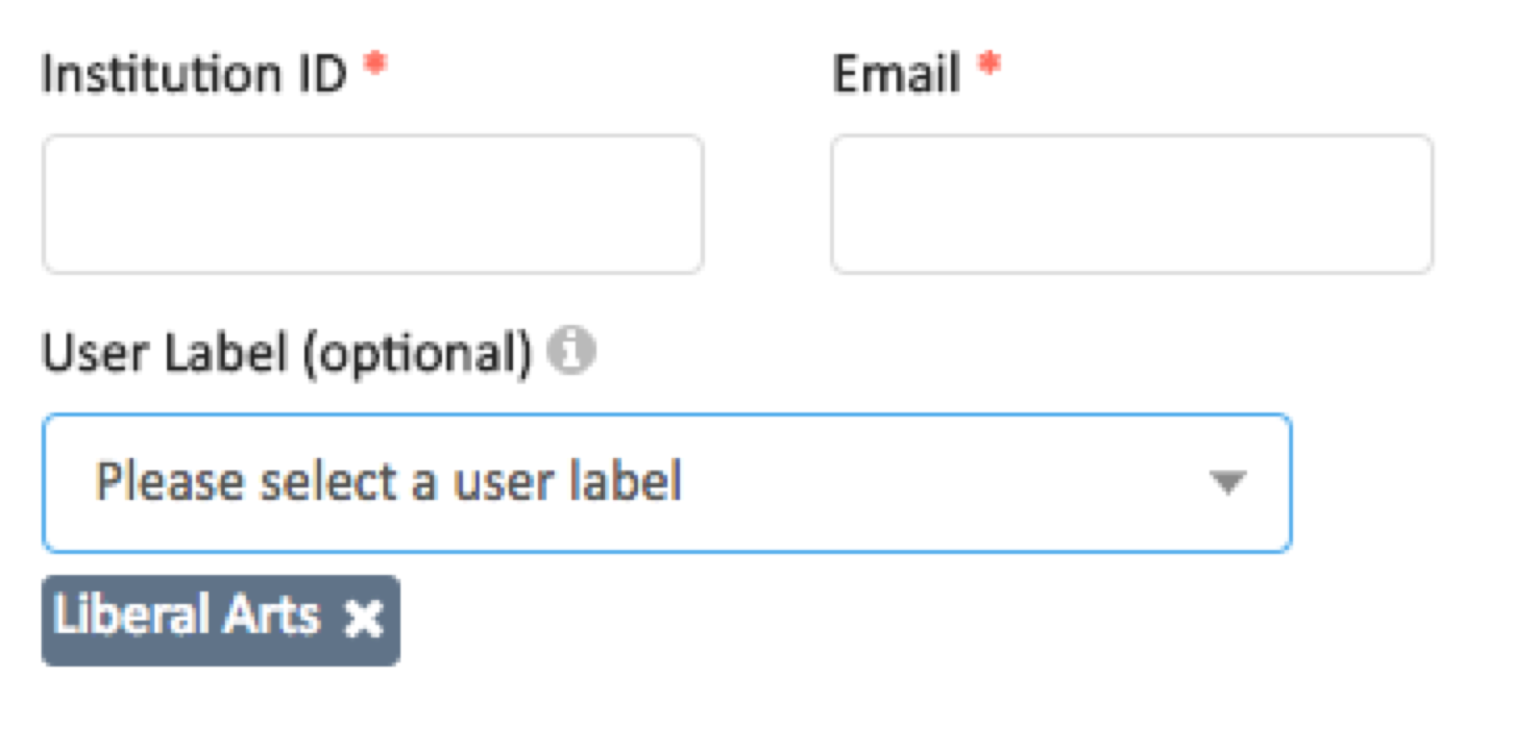 After assigning user labels, you'll be able to view the labels assigned to each user from the User Management table.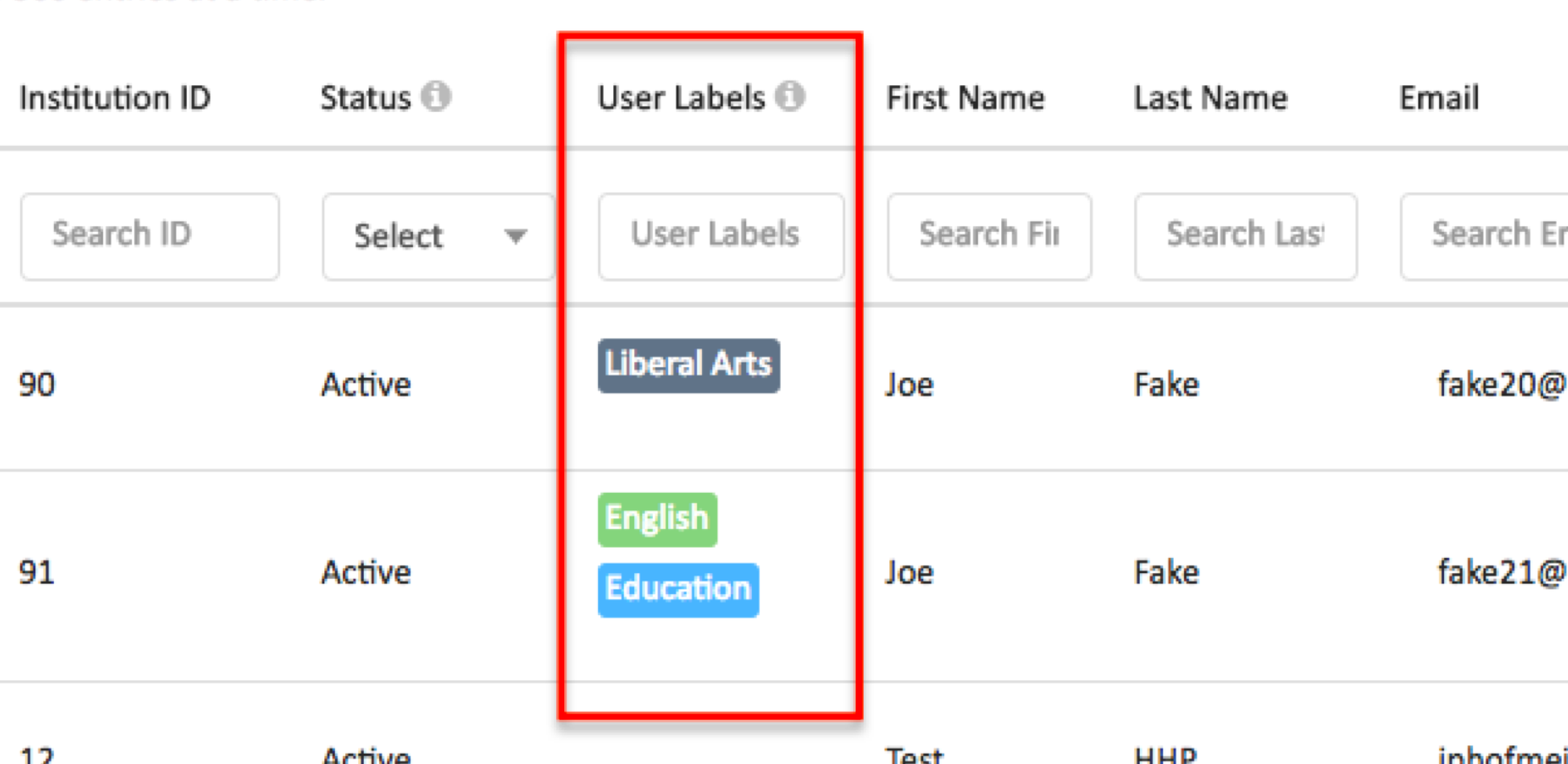 2. CSV Import Users
When creating users through CSV import, you may include a user_label field.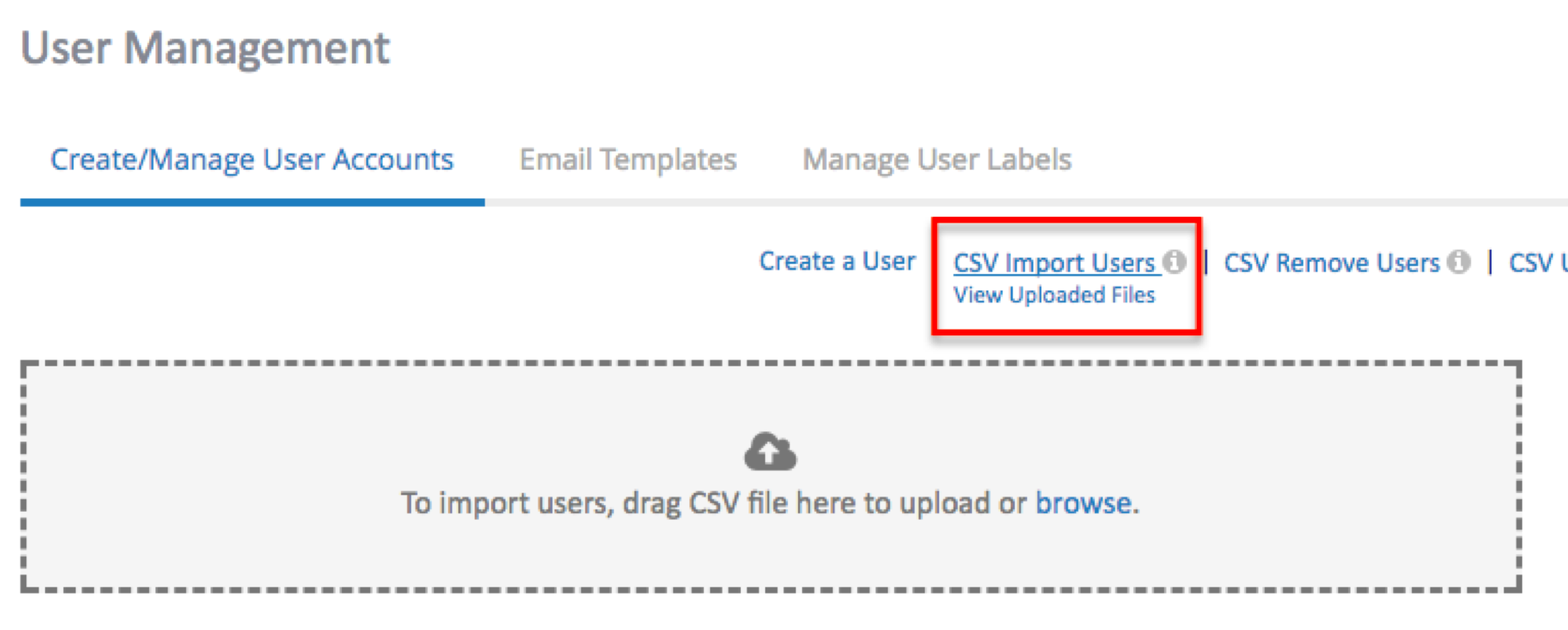 Below is an example of the CSV file. To add multiple labels, separate them with "|". For example, Math|Liberal Arts.

3. CSV Update User Labels
If you want to assign labels to already existing users, you can use CSV Update User Labels.
You will need to select the format you prefer for the CSV file. Format 1 is: Institution ID, User Label. Format 2 is: Email Address, User Label.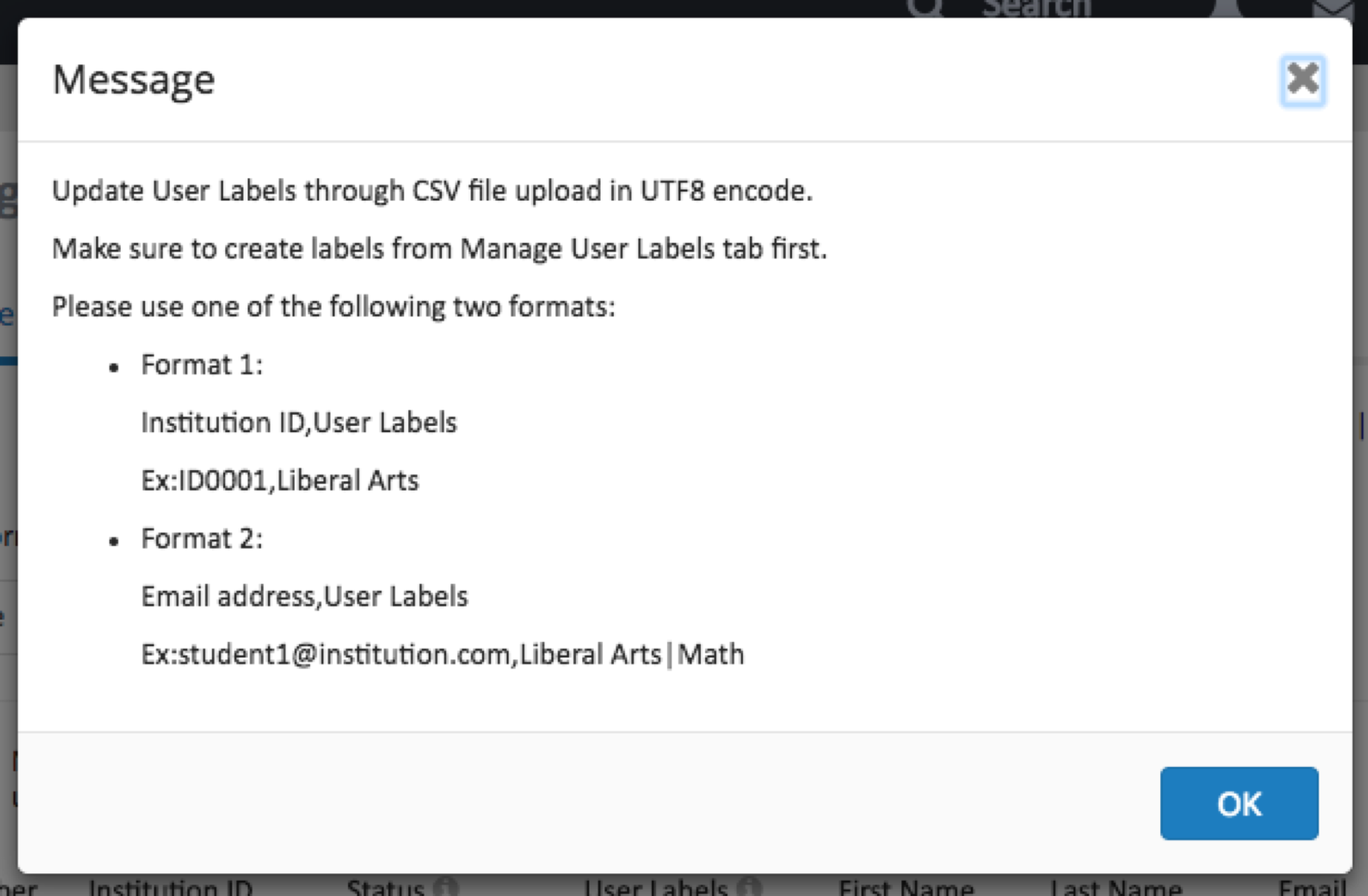 4. Edit User Information
On the User Management page, if you click on the pencil icon to edit a user's information, you can add or remove labels.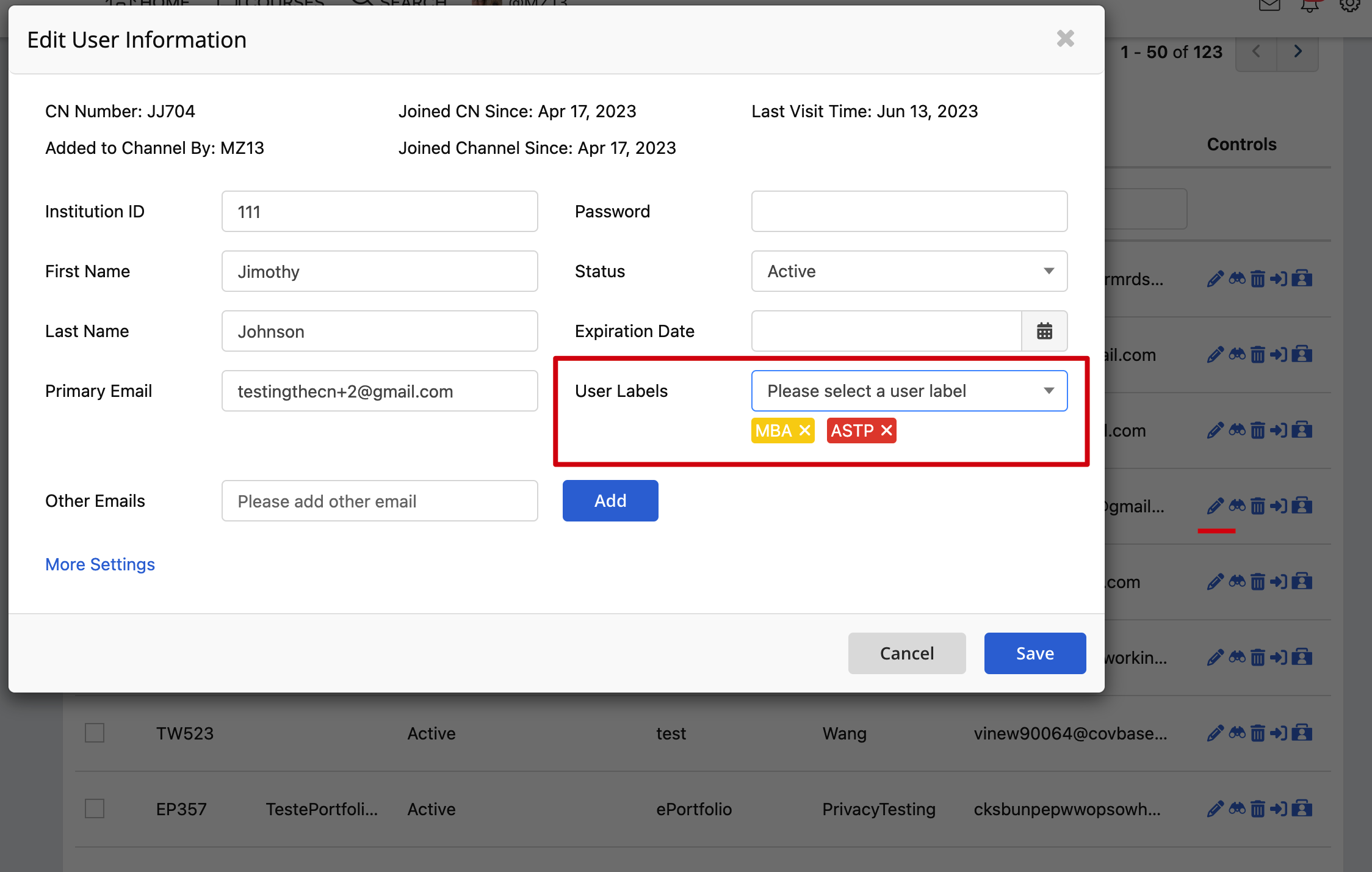 5. Channel Member Self-Select User Labels via LTI
If your institution uses CN as an LTI tool or uses the Institution Gateway page for sign-up, you may expect users to self-select their user labels when their CN account is created. In this case, you create the user labels in CN Channel and Enable User Label Self-Selection. This will enable Channel users (i.e. students and instructors) to select from a predefined list of user labels when creating their accounts during the LMS-CN click-through or through your Institution Gateway page.
First, you should go to User Management>>Manage User Labels, and select "Enable User Label Self-Selection".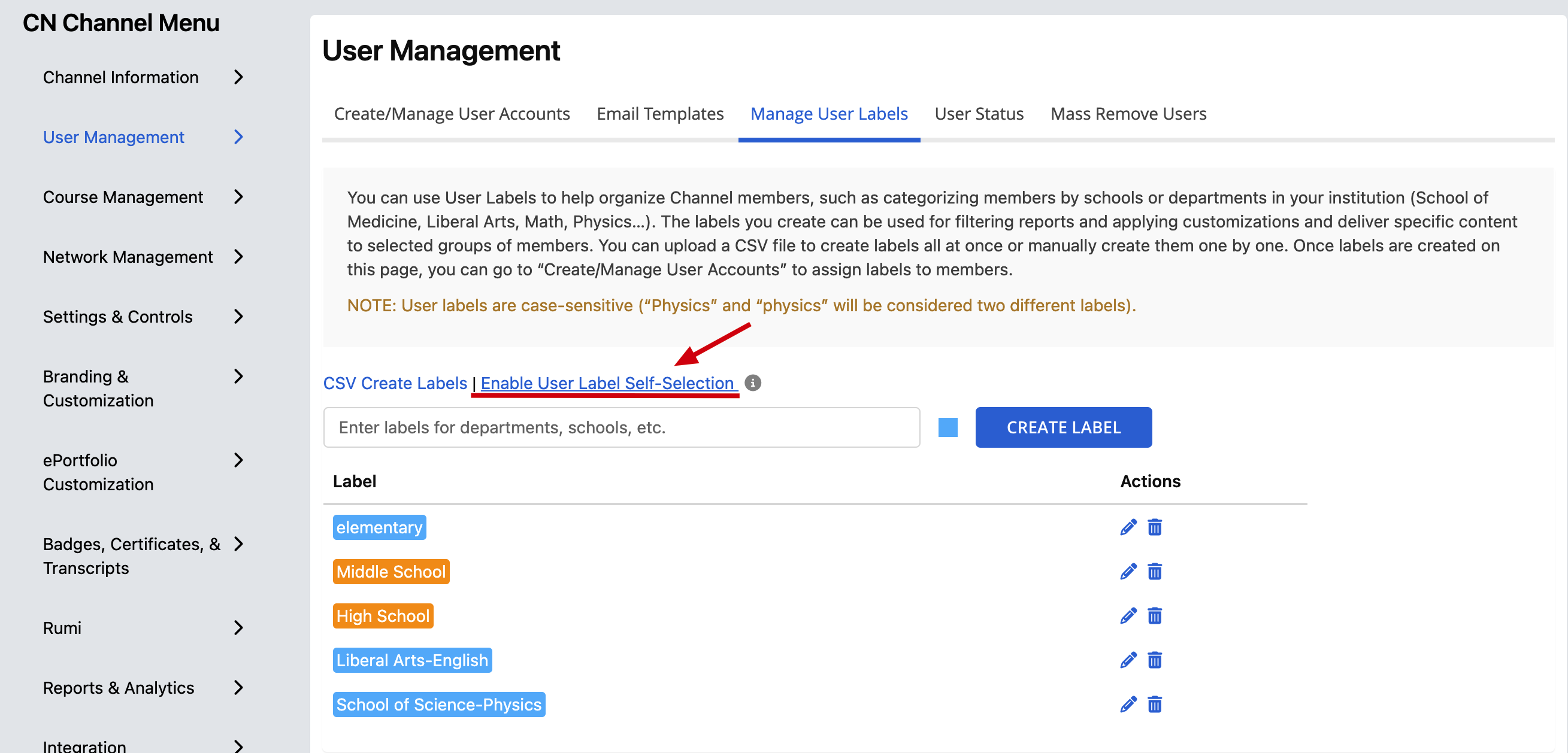 This will display some checkboxes to choose from. Check the labels you would like to provide to your users to self-select when they click through from your LMS to CN the first time or use your Institution Gateway page to sign up for CN.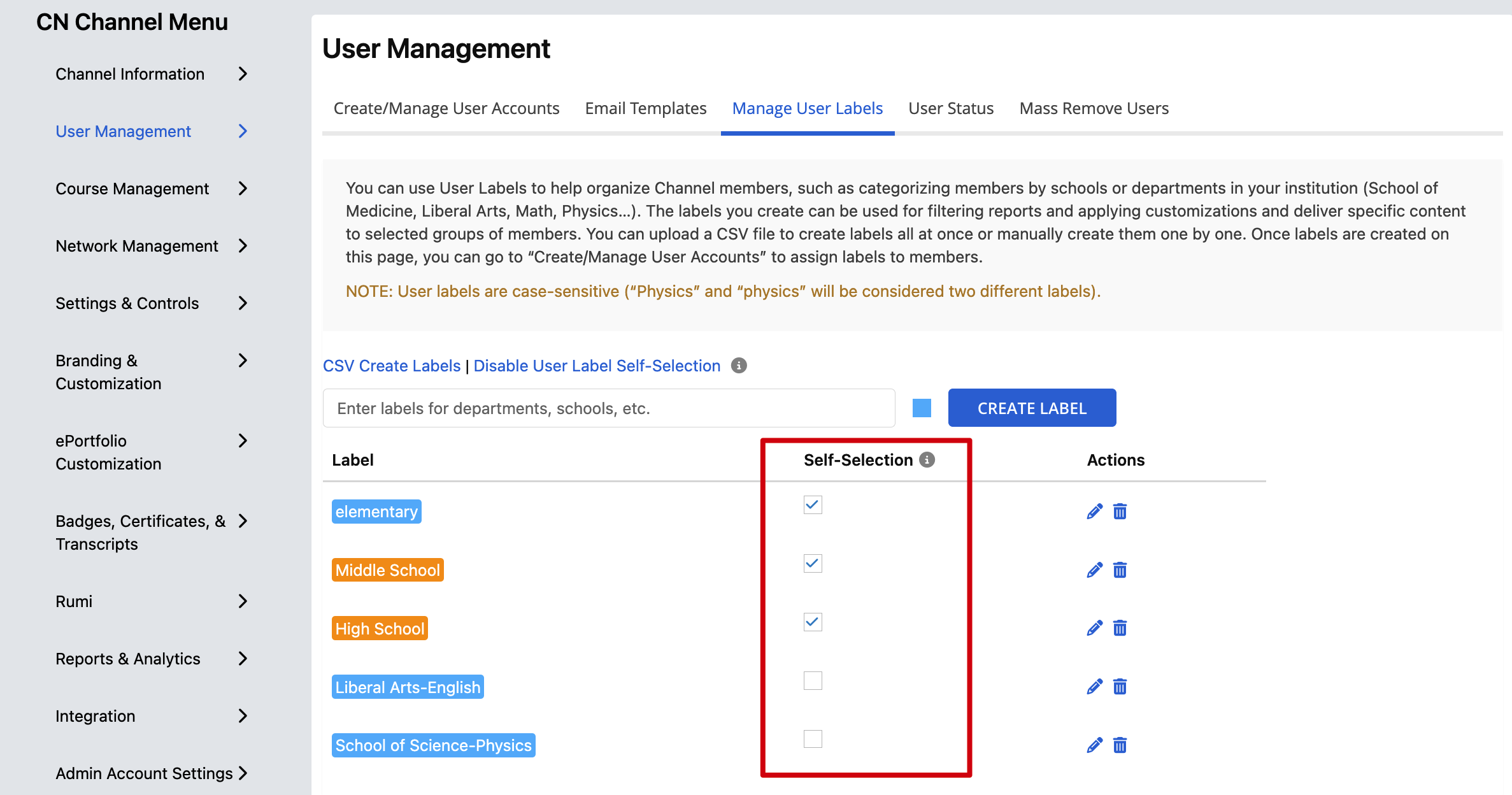 Below is what your Channel users see when they click through your LMS to CN for the first time. The labels you checked appear under "Affiliation" for them to select. Currently, they are required to choose one label.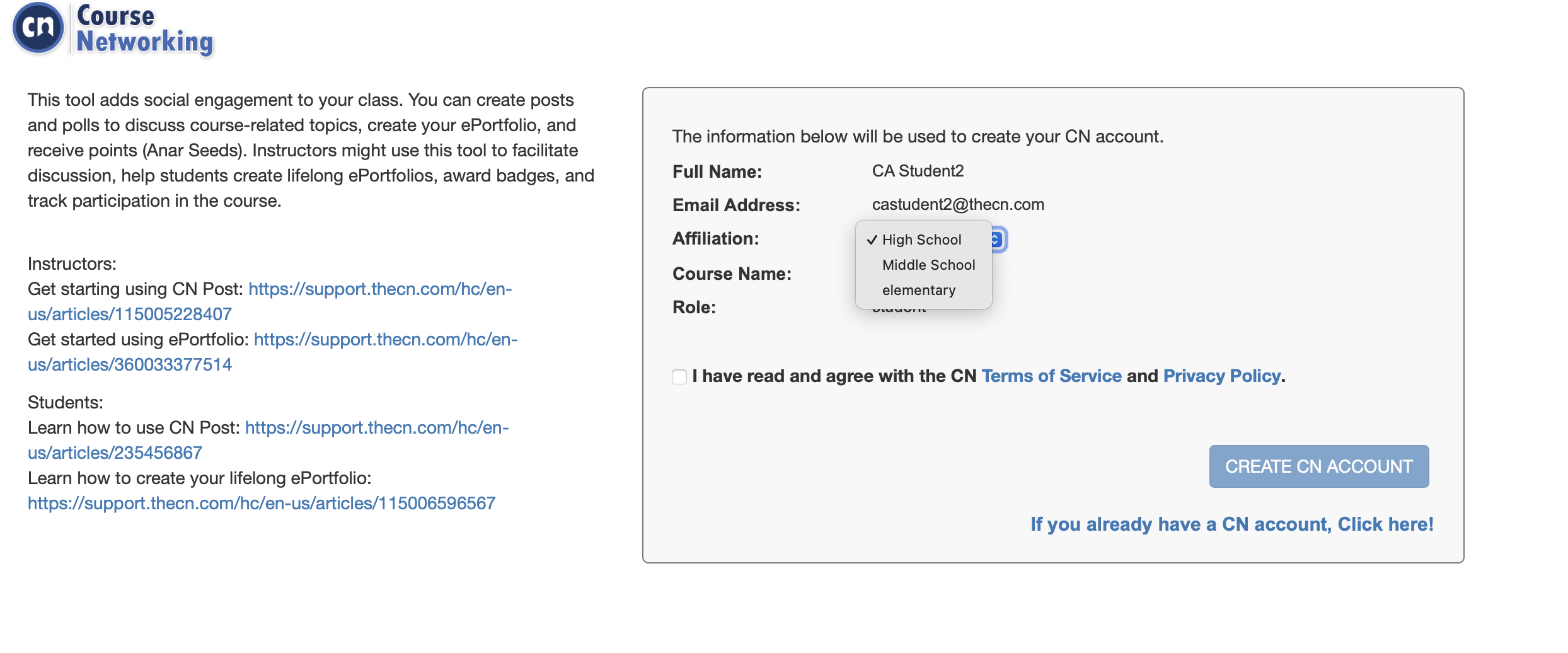 This is the required "Affiliation" field on an Institution Gateway page. Similarly, only one affiliation can be selected at this stage.