Skill Community Based Post Feed:
The new CN Post Feed promotes discussion based on users' skills and academic interests. Any skills you've added on your ePortfolio are now communities you can post to from the home page.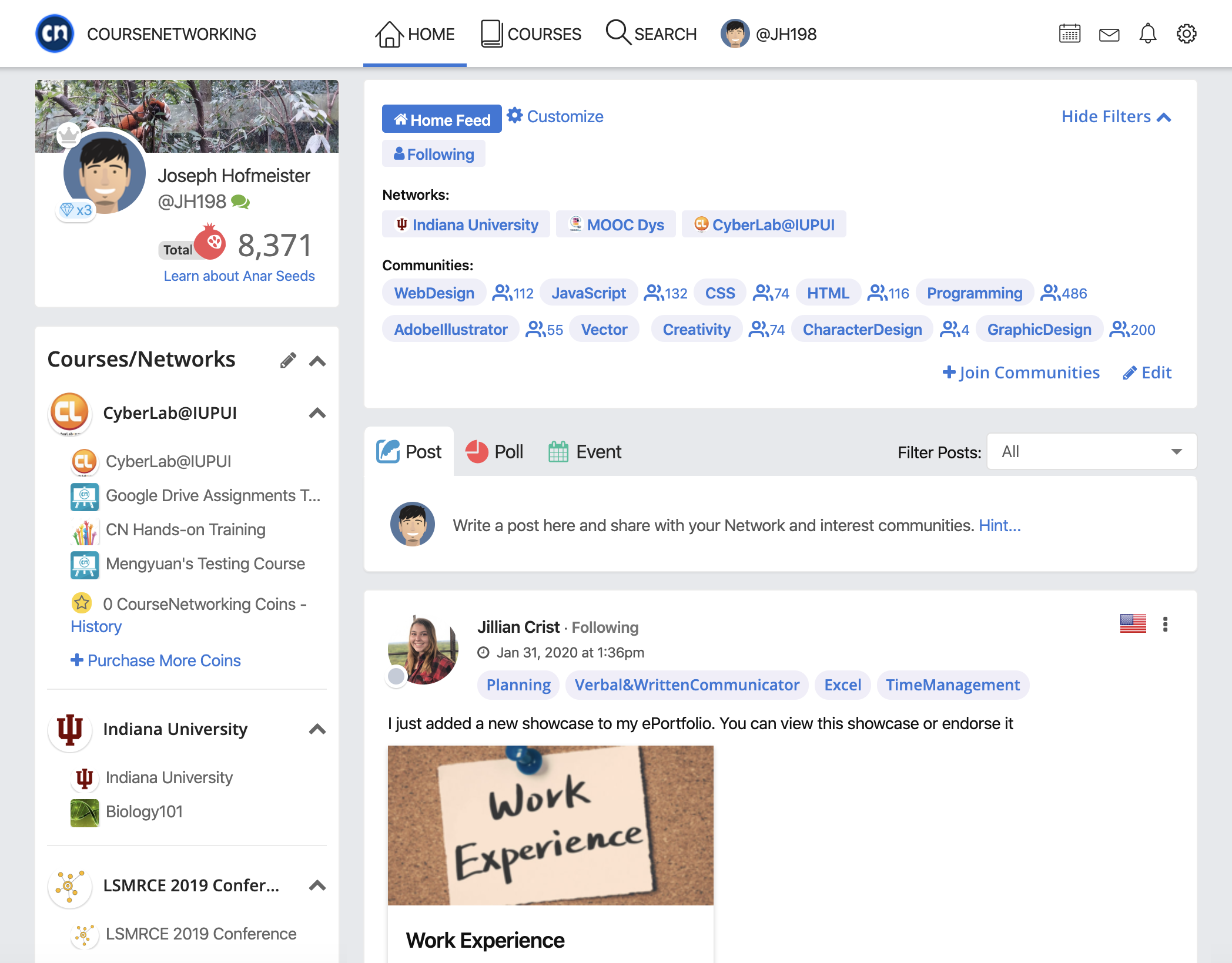 When you add skills to your ePortfolio, the skill community will be added to your home page. However, if you add a new community to your home page, it will not be added to the Skills section on your ePortfolio.

You can click on a community tag on your homepage to view posts from that community.
When you click on a community tag, three new links will appear above the post feed.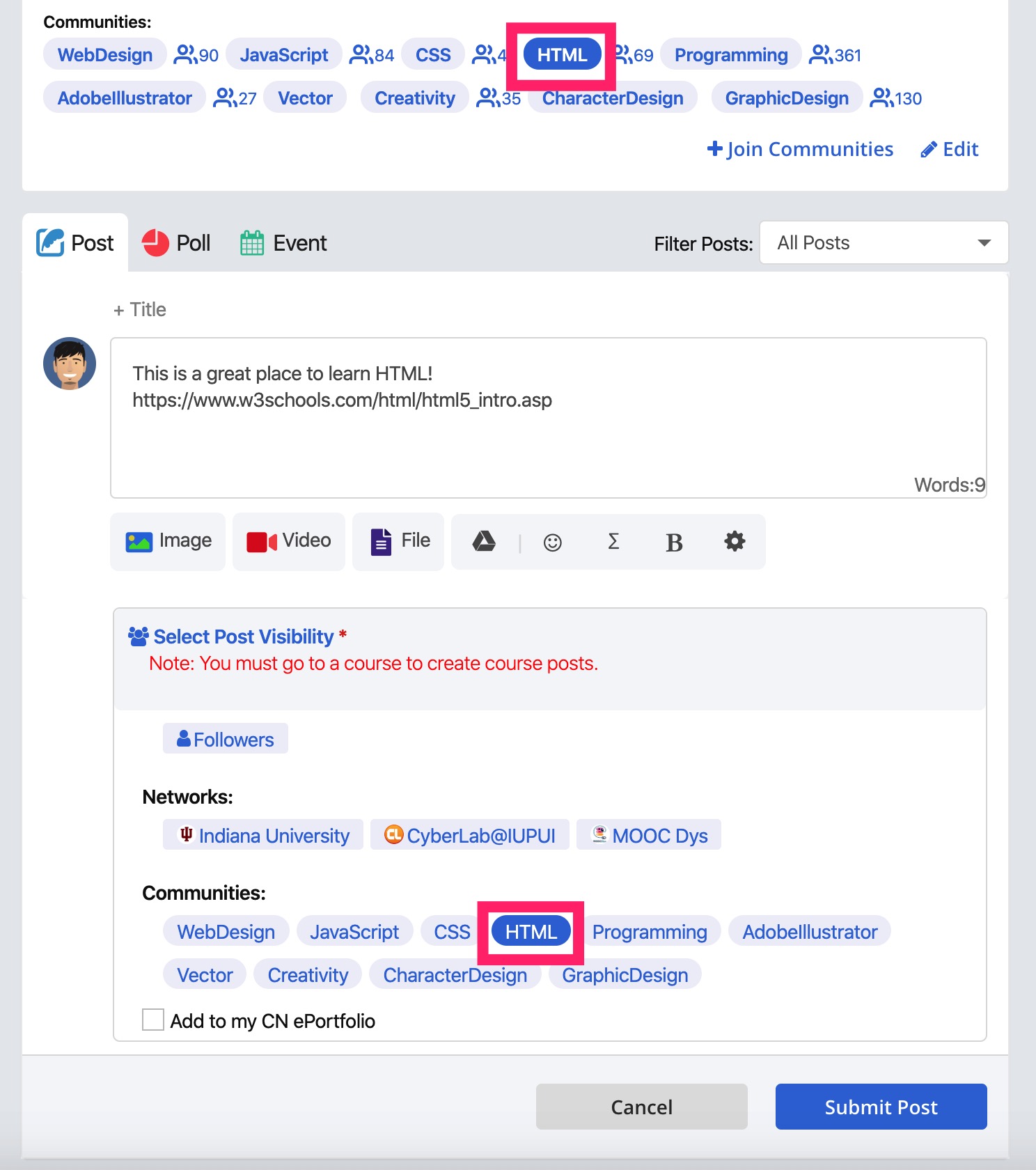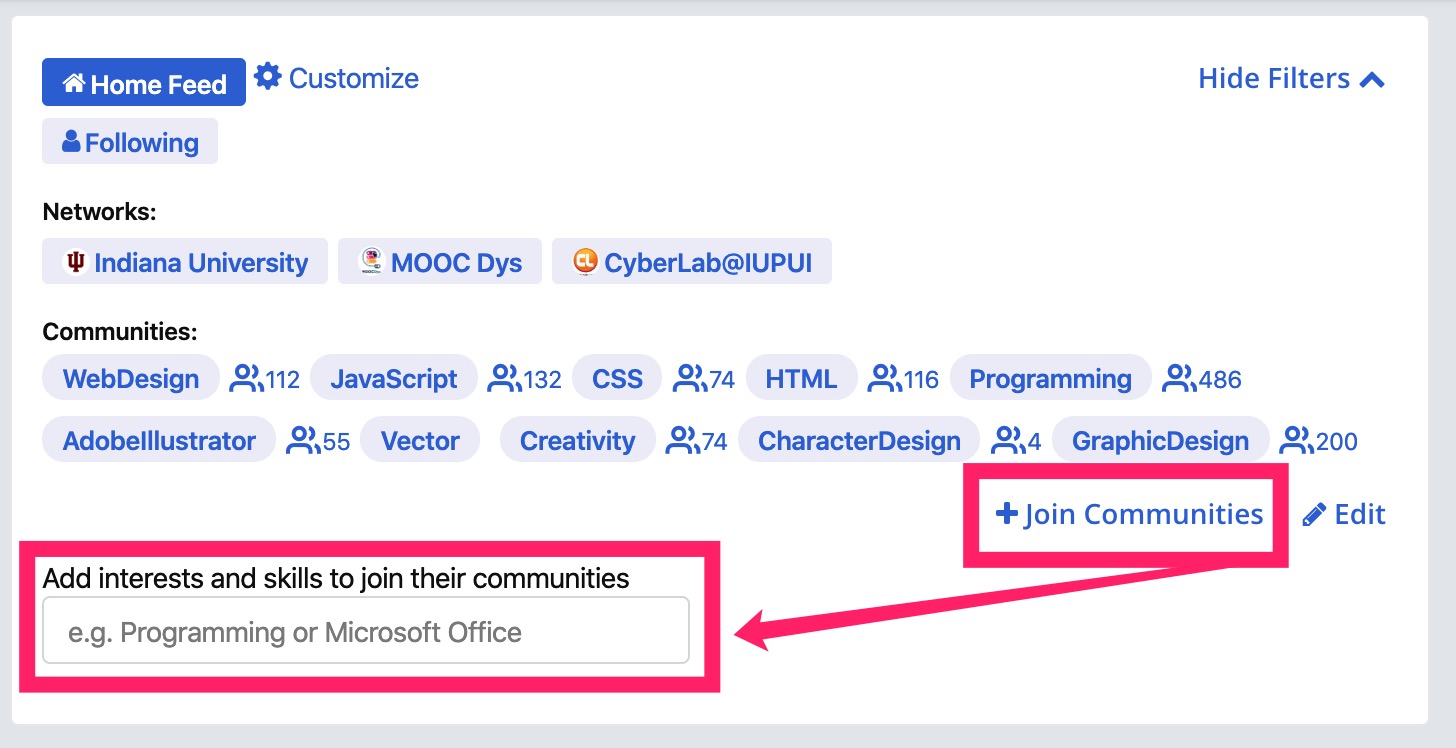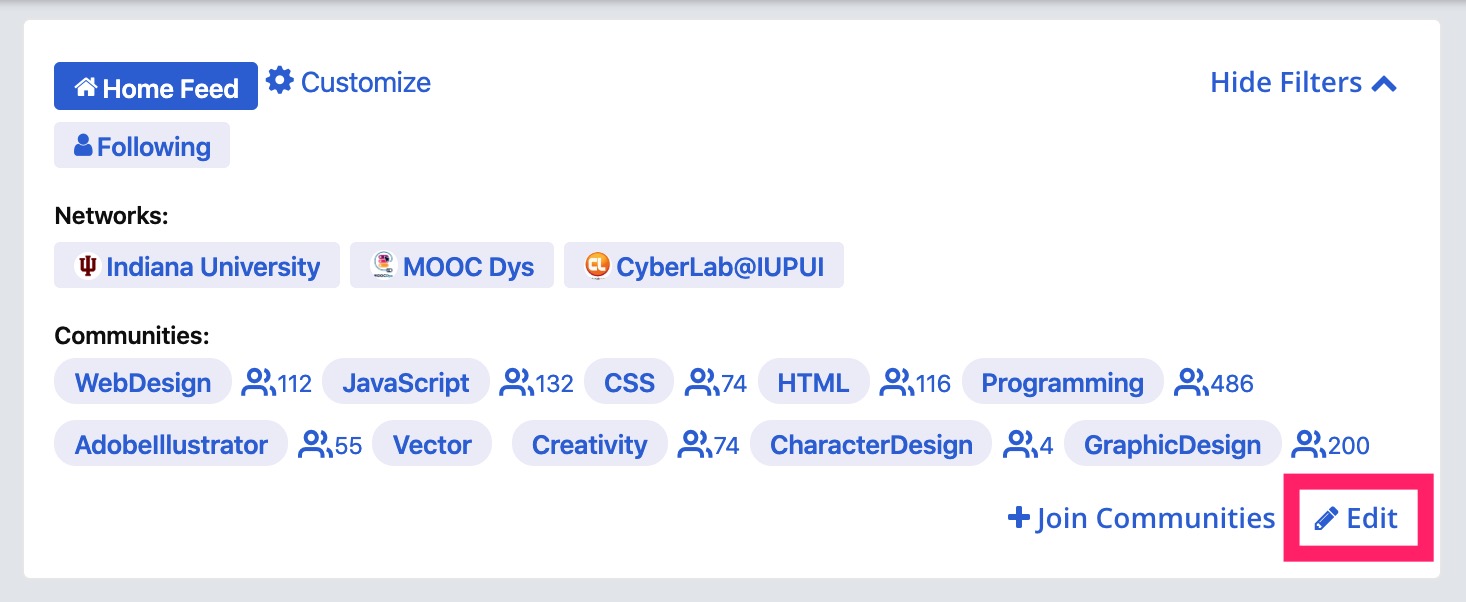 Click on the "eye" icon next to networks to hide it from this list