CN uses the latest form of Google Translate to translate posts, reflections, tasks, ePortfolio content and more on CN. It currently translates to 54 languages.
Posts
Reflections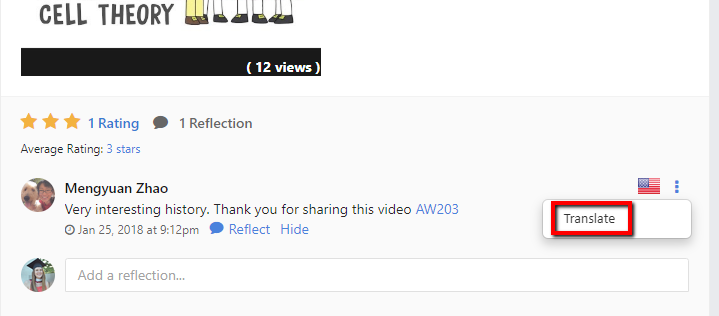 Tasks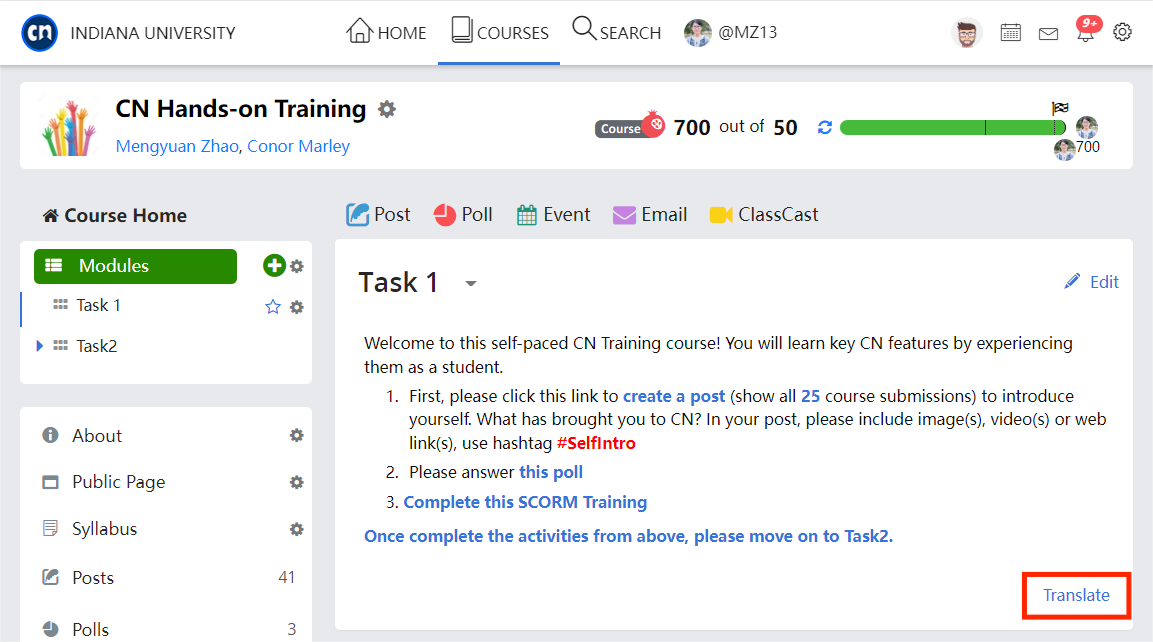 ePortfolio

How to translate
STEP1: Click on Translate
STEP2: Select your target language from the drop-down menu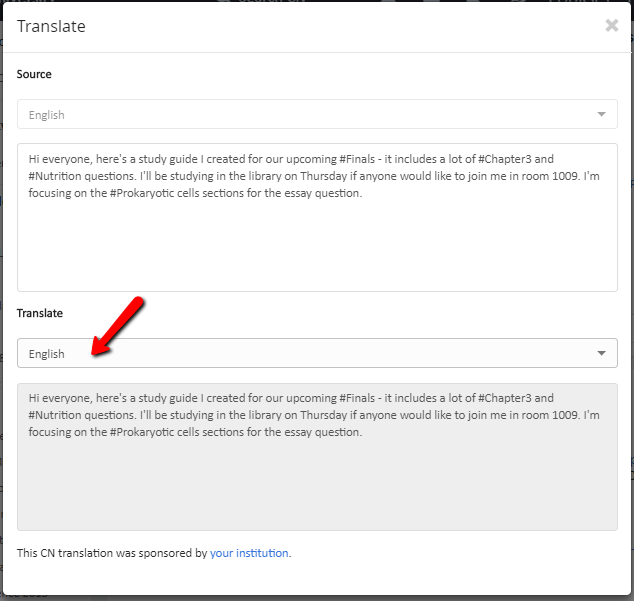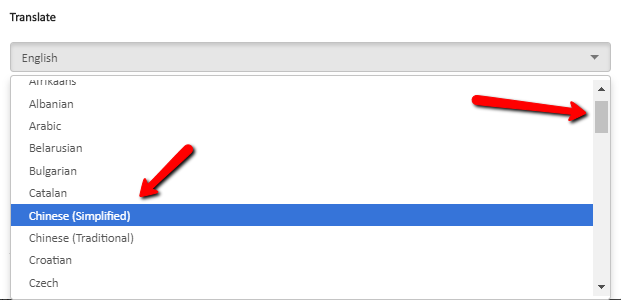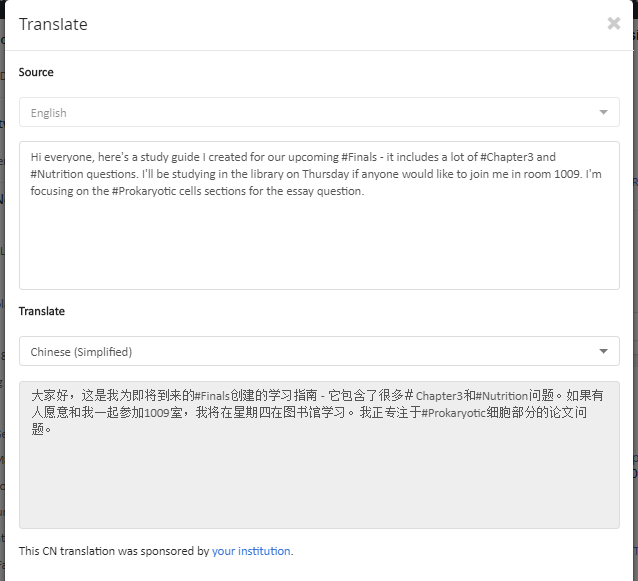 Now you can easily network with others that don't speak your native language!
Institutions: Advertise with our translation tool by sponsoring translations!