CN is now integrated with Slack! After connecting to your Slack account, CN will push notifications to you via Slack. If you are a regular Slack user, this will give you another way to track CN updates.
The instructions below outline how to add CN as an App to your Slack account, where to check CN notifications in Slack, and how to react to the notifications.
Set up Slack Push Notifications
Step 1: From the account settings dropdown, visit Notification Settings.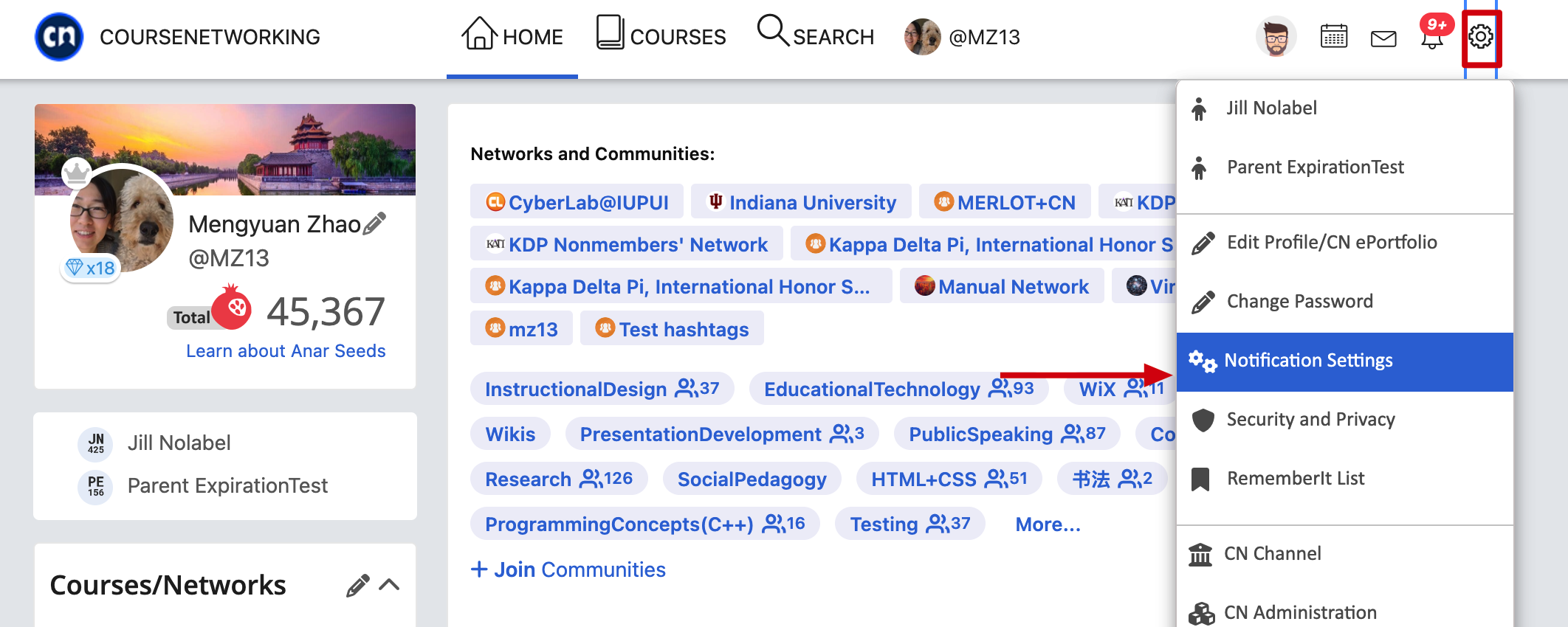 Step 2: Once you land on the Notification Settings page. Click the button "Add Slack Notifications".
Step 3: Allow CourseNetworking to access your Slack workspace.
Step 4: You will then find a new column: Slack Push Notifications. Modify the default notification frequencies to your preference.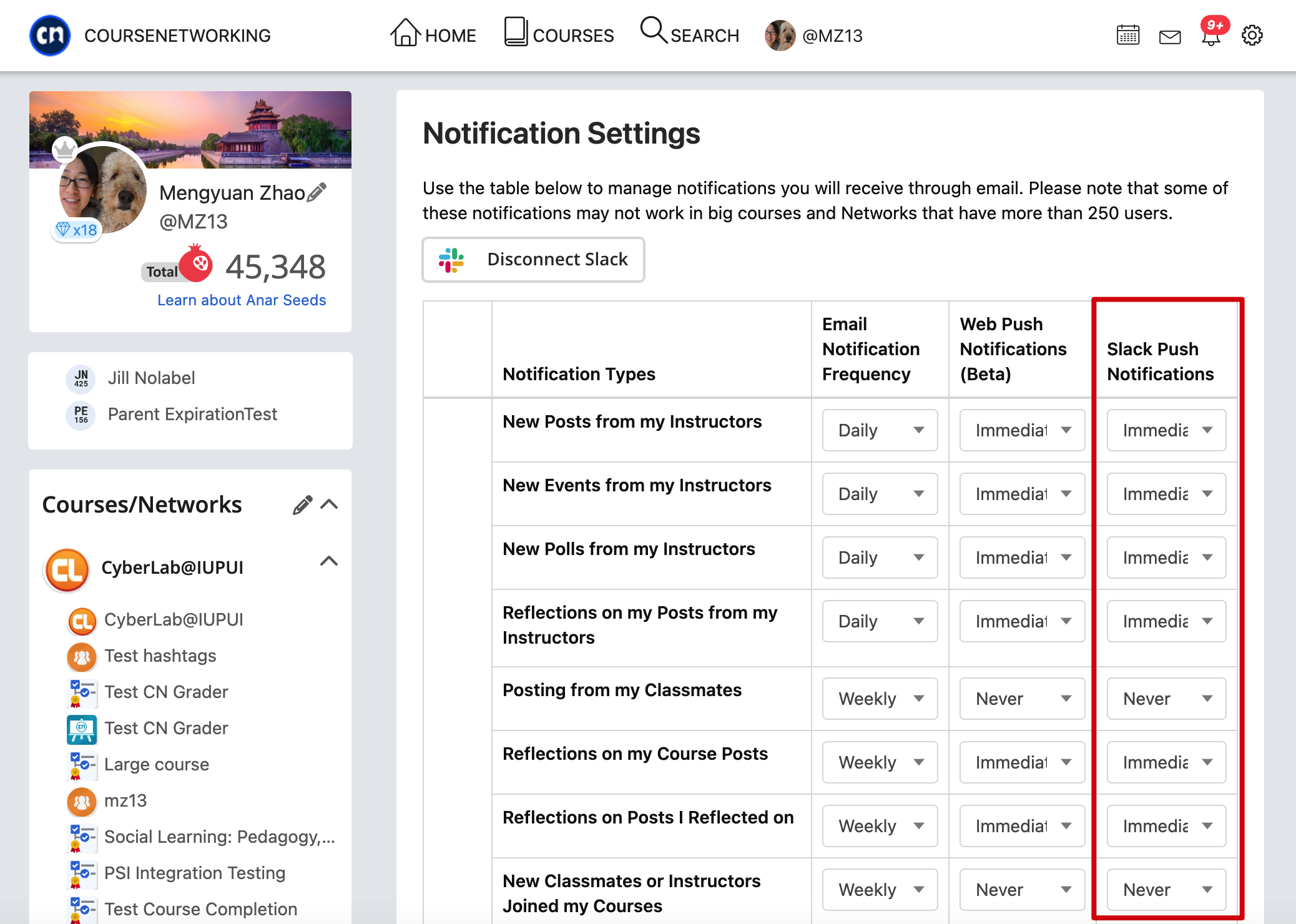 Step 4: Once done, remember to scroll to the bottom of the table to Save All.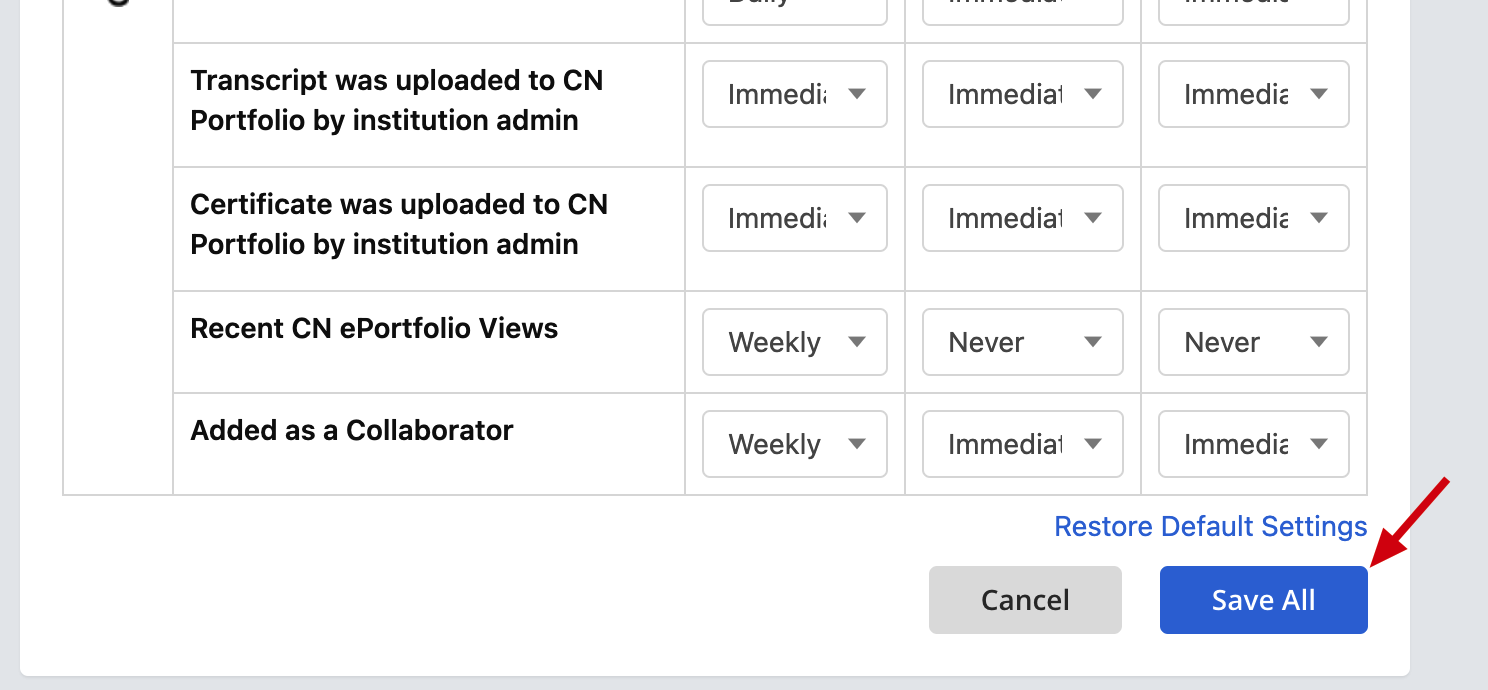 Receive CN Notifications via Slack
After setting up Slack Push Notifications for your CN account, when a new update occurs, you will receive a Slack push notification, like the one below, in the upper-right corner of your web browser.

The push notification goes away after a few seconds, you can always find the notification in Slack by:
1. On the left panel, under Apps, choose CourseNetworking.
2. Then, on the right side, click "Message" from the top.
You will find all of the CN notifications in chronological order.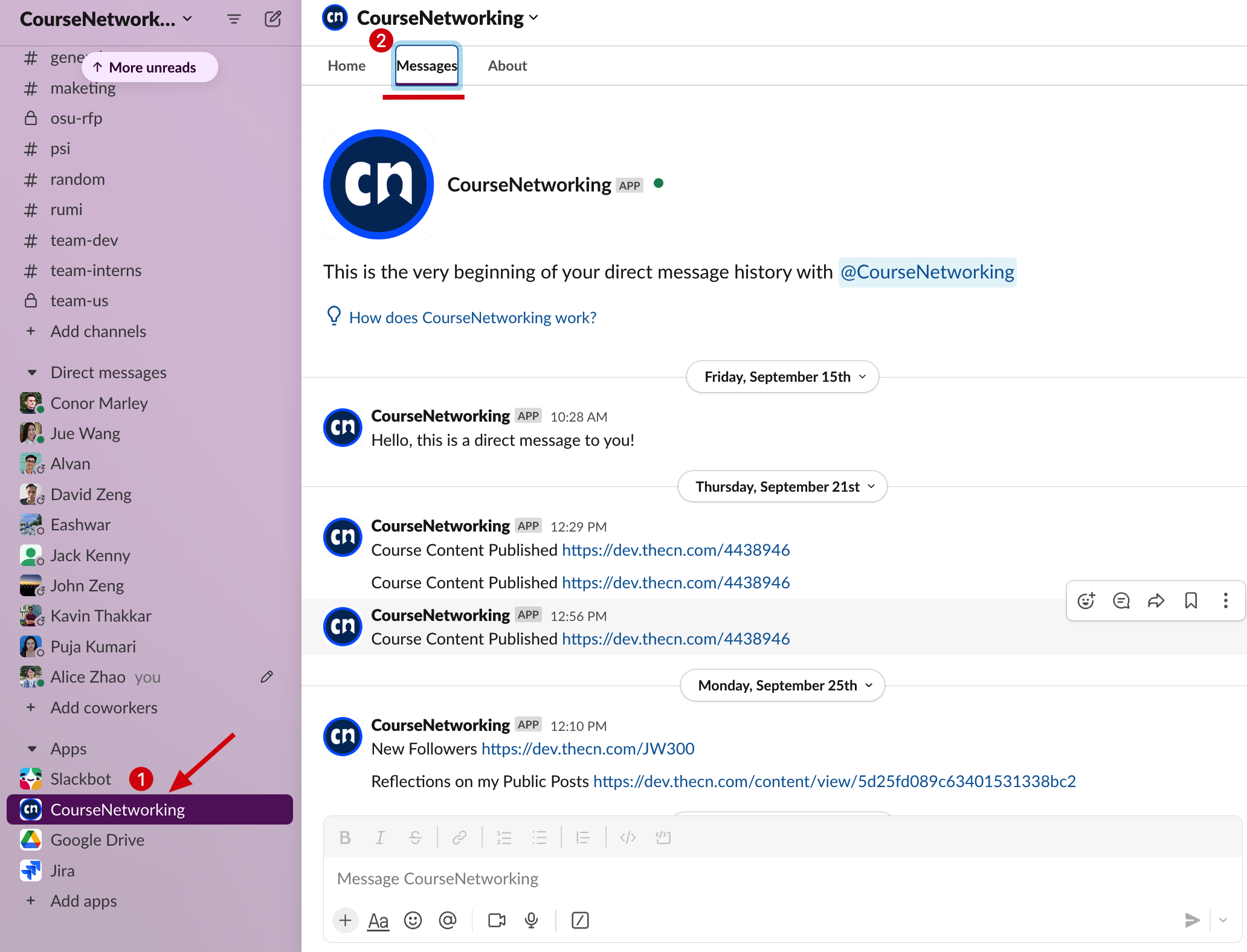 Click the link in a notification will take you directly to the specific content on CN, such as a post, course, activity, GradeBook, or your ePortfolio.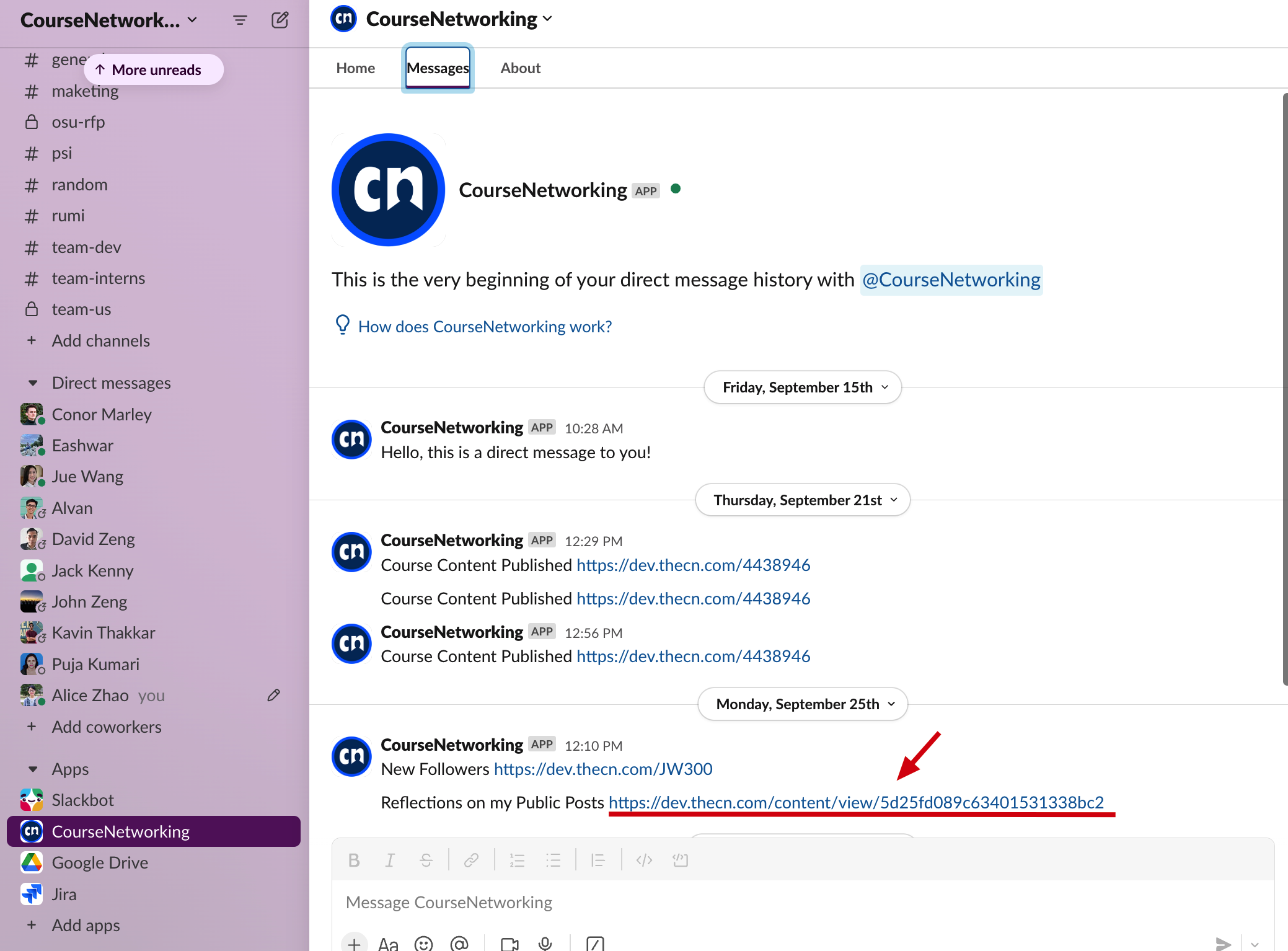 Stop Slack Push Notifications
If you ever decide to stop receiving CN notifications via Slack, the simplest solution is to go back to your CN Notification Settings page and click "Disconnect Slack" from the top. This will remove the connection between your CN and Slack accounts altogether.
You can restore the notifications by connecting to Slack again anytime later.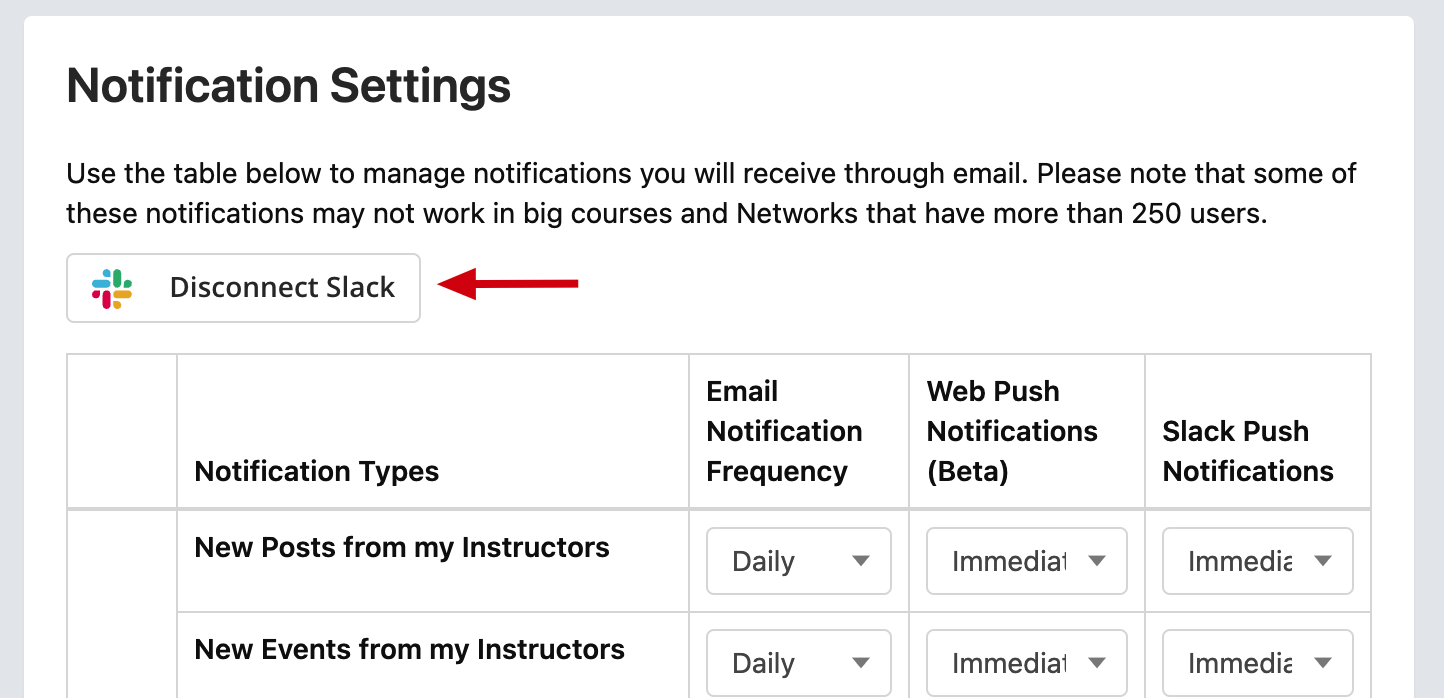 Check out our Privacy Policy to learn about the information we collect: https://www.thecn.com/policy