The primary email address is automatically recorded on your CN profile/ePortfolio page under the Basic Information section. It is the email associated with your CN account. This email is used to log in to your CN account from thecn.com, recover your password and receive notification emails and CN emails. The primary email is shown to only yourself by default, but you can make it visible to the public.
Note: If your user account was created by your institution, the primary email is most likely your institution email address.
You can add one or multiple secondary email addresses to your profile. These secondary emails can be used to log in to your CN account and recover your password. A secondary email can be selected to replace the current primary email at any time.
To update your email addresses, go to the Basic Information section on your CN profile/ePortfolio and click the gray "EDIT" button.

Then, you can add additional email(s). You must verify a newly added email before selecting it as a primary email, and remove email(s).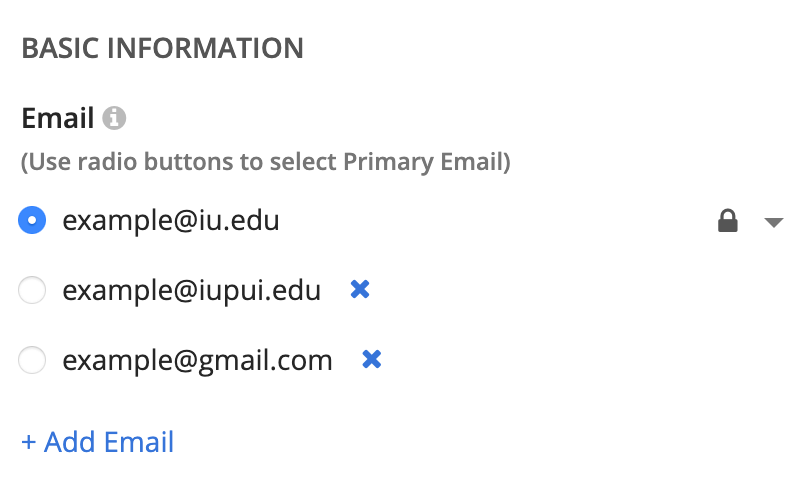 Remember to save your changes at the bottom of the Basic Information section after making updates.