Note: This feature is only available in institutional courses. Personal courses that are manually created by course instructors do not have this feature.
Part1: Institution admin sets up the course completion certificate
Step1: Institution admin logs in CN Channel. Clicks "Badges, Certificates, & Transcripts" -- "Certificates"—"Manage Auto-Awarded Certificates". Then clicks the pencil icon.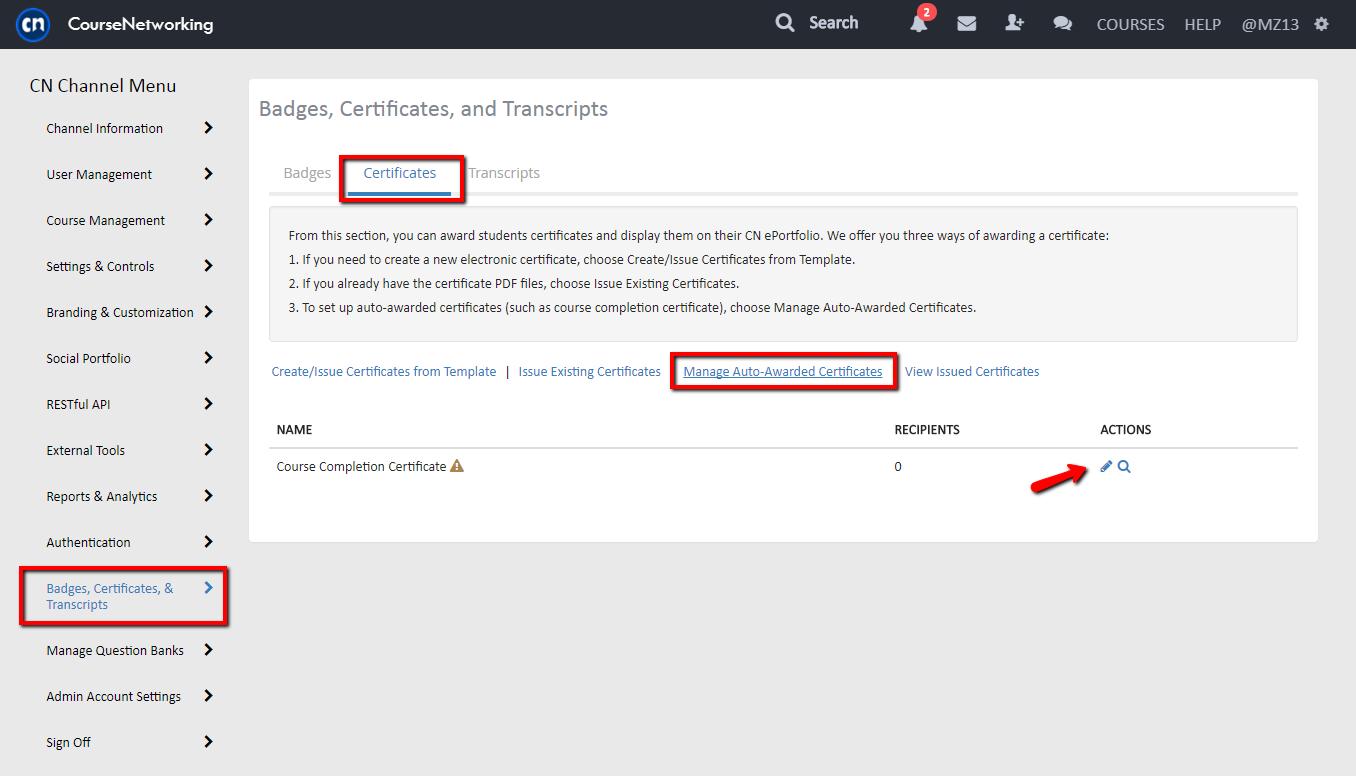 Step2: On this certificate template, only two fields are required: "Upload Institution Logo or Seal" and
"Upload Signature". Upload these two items and make other needed edits. Once done, click SAVE.
Here is an example of the customized course completion certificate. The user's name, course name and certificate issue date will be automatically filled out when the certificate is awarded.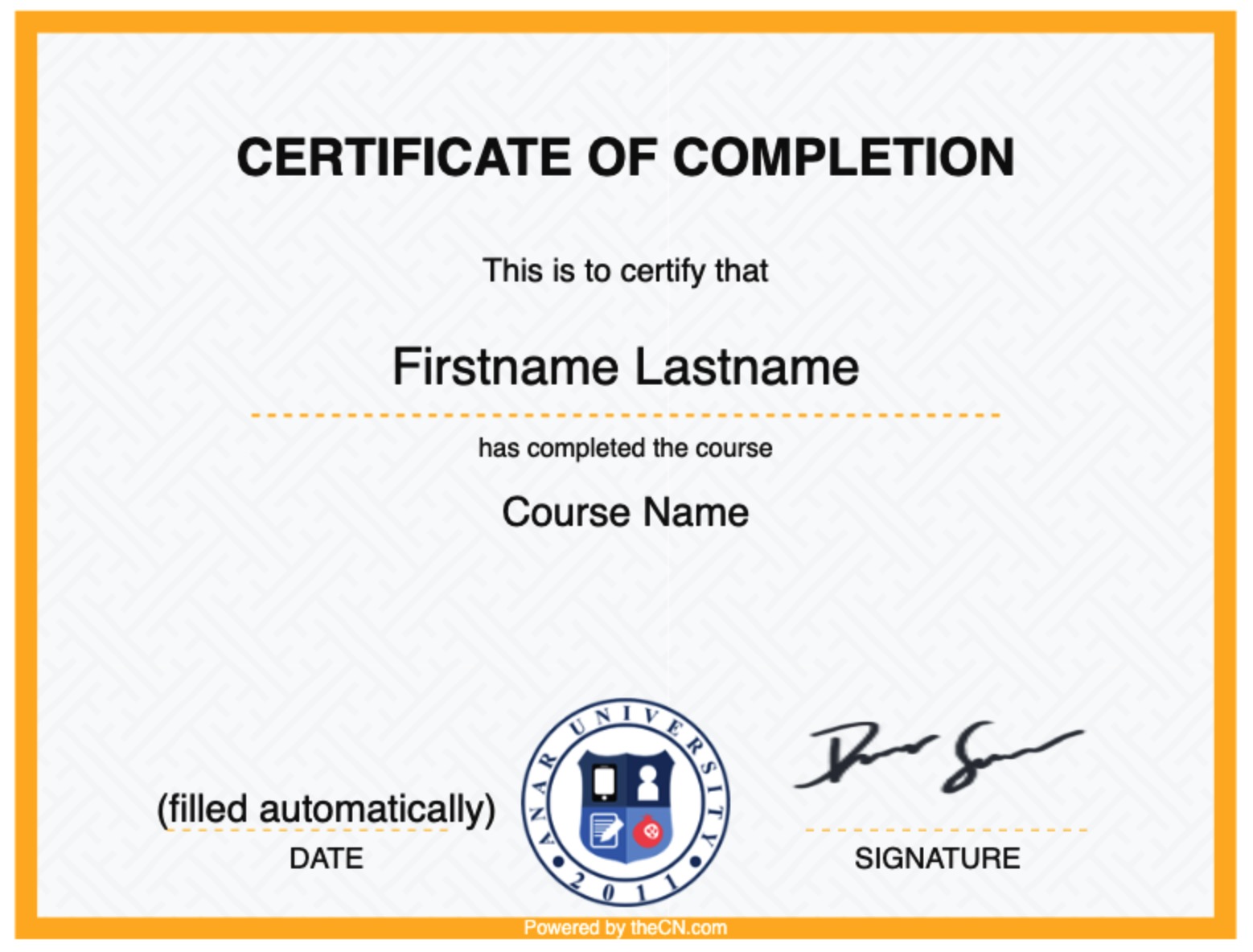 Part2: Instructor sets up course completion badge
Step1: On the course page, instructor clicks the gear icon next to the course name. From the dropdown menu, choose "Course Completion Settings".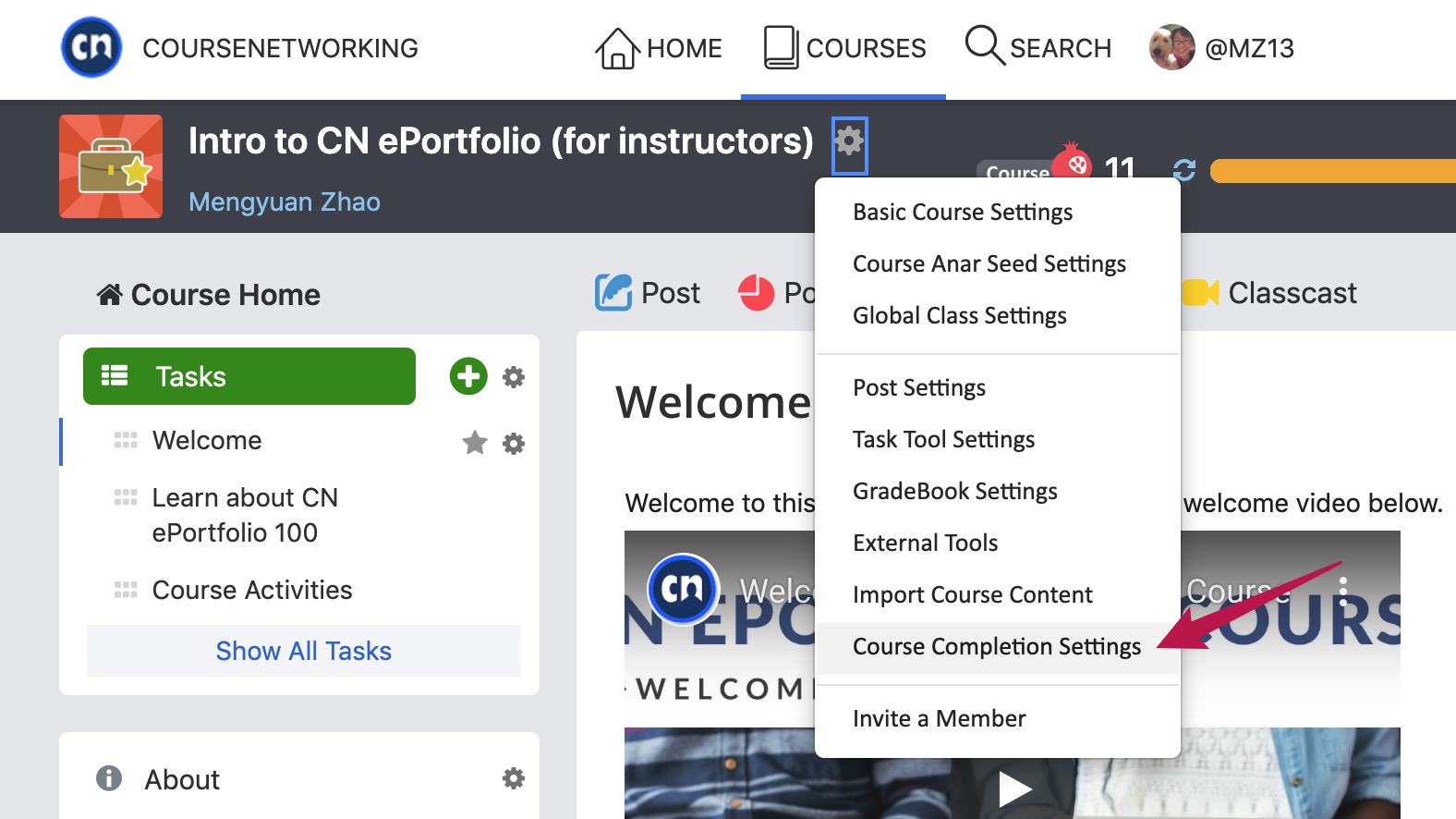 Step2: On the following pop-up window, the instructor first sets up course completion requirements (see 1). Then check the blue button that says "Set Completion Rewards" (see 2).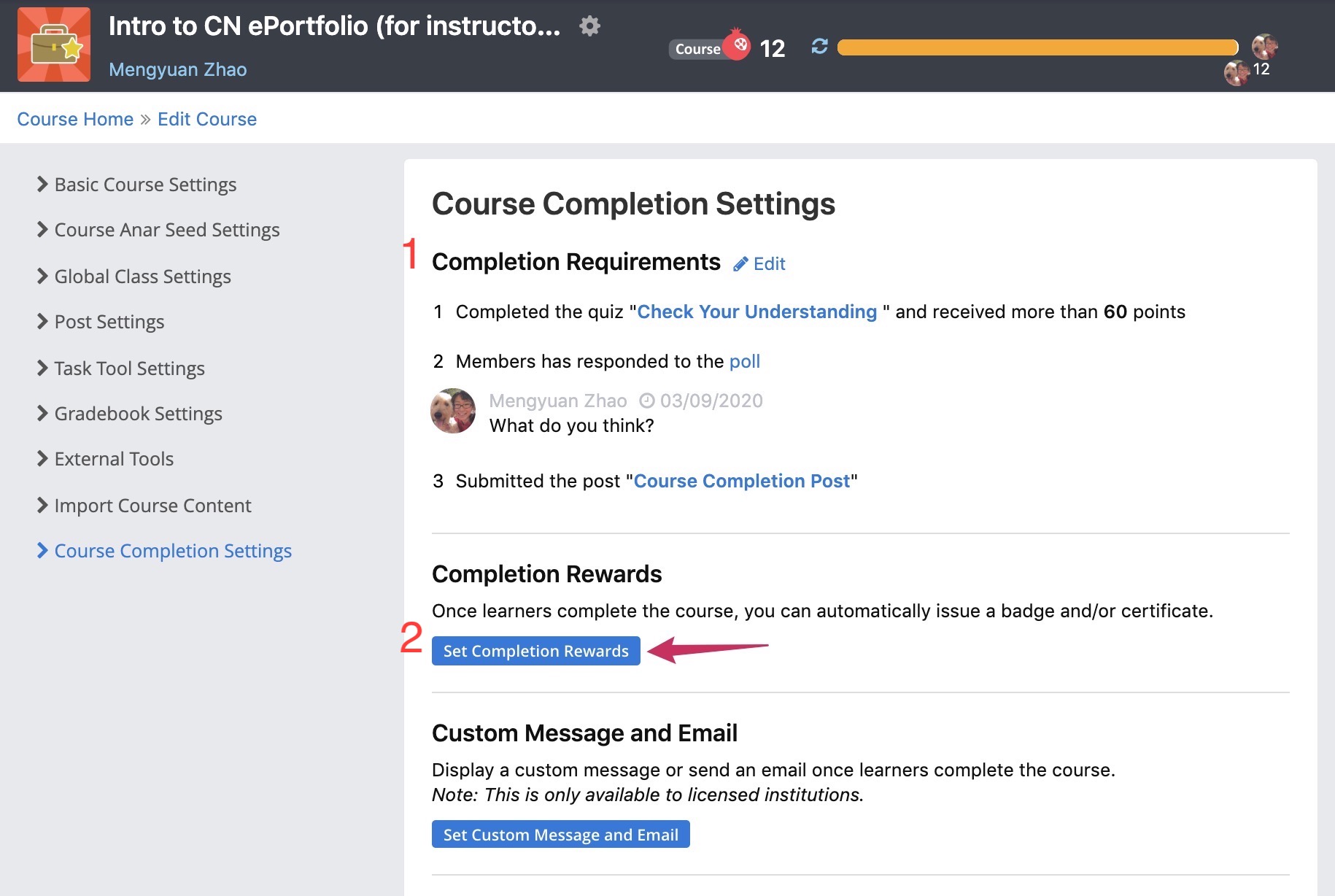 Step3: On this form, check the box "Award Course Completion Certificate...". The instructor can also compose a brief message about the course, such as hours required to complete the course. This message will be displayed on the course certificate.
Remember to Save the settings.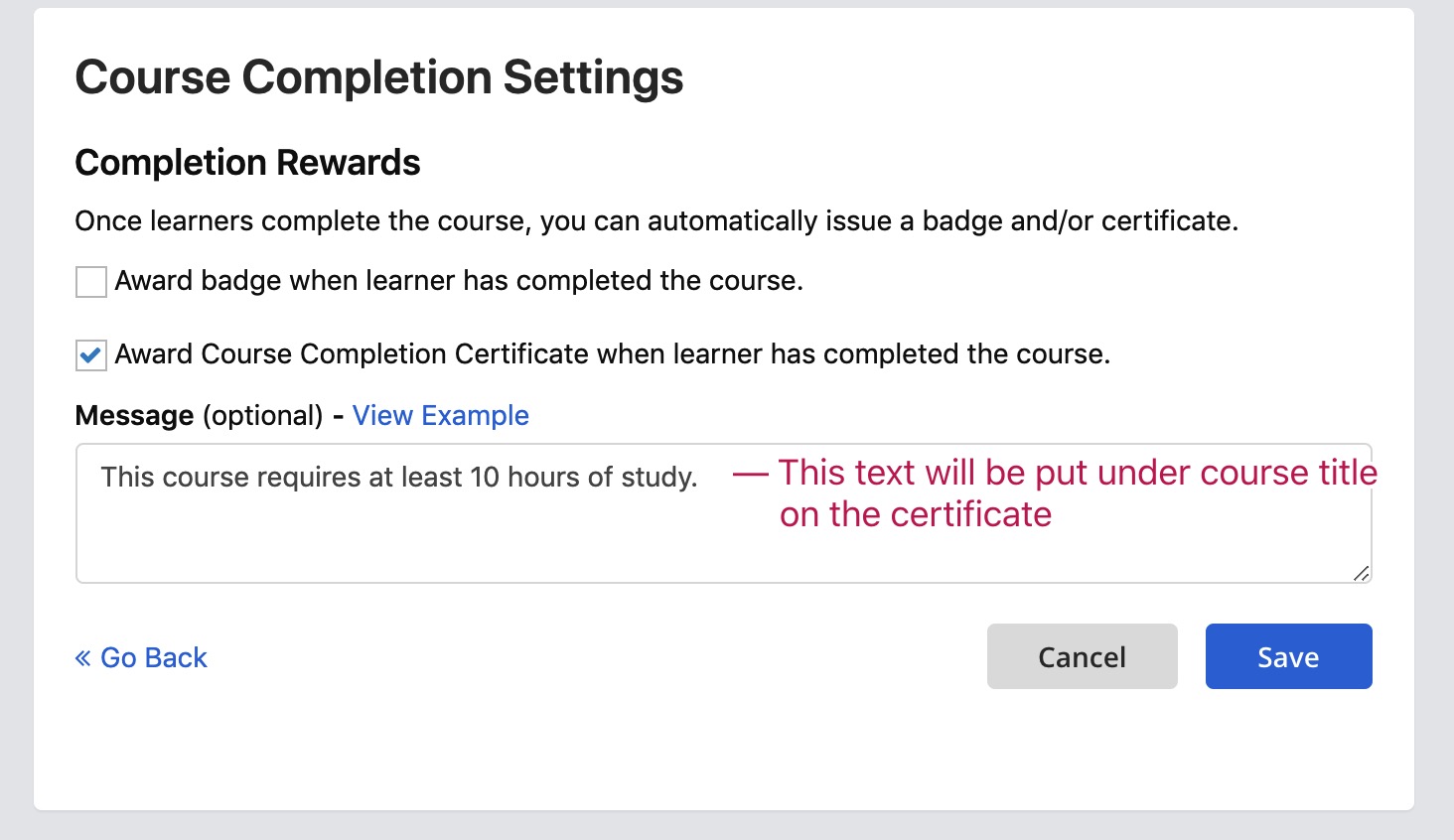 From now on, once students complete the course, they will automatically get the course completion certificate. It will be automatically displayed on their CN ePortfolio and be certified.

Institution admins can click the recipient number link from the "Manage Auto-Awarded Certificates" tab in CN Channel to download the badge recipient list in CSV format.