If you do not remember your CN password or would like to set up a new password, please follow the steps listed below:
STEP1: Go to www.thecn.com/login or any CN page (such as user profile page, course page or your institution's network page), click the Forgot Password link.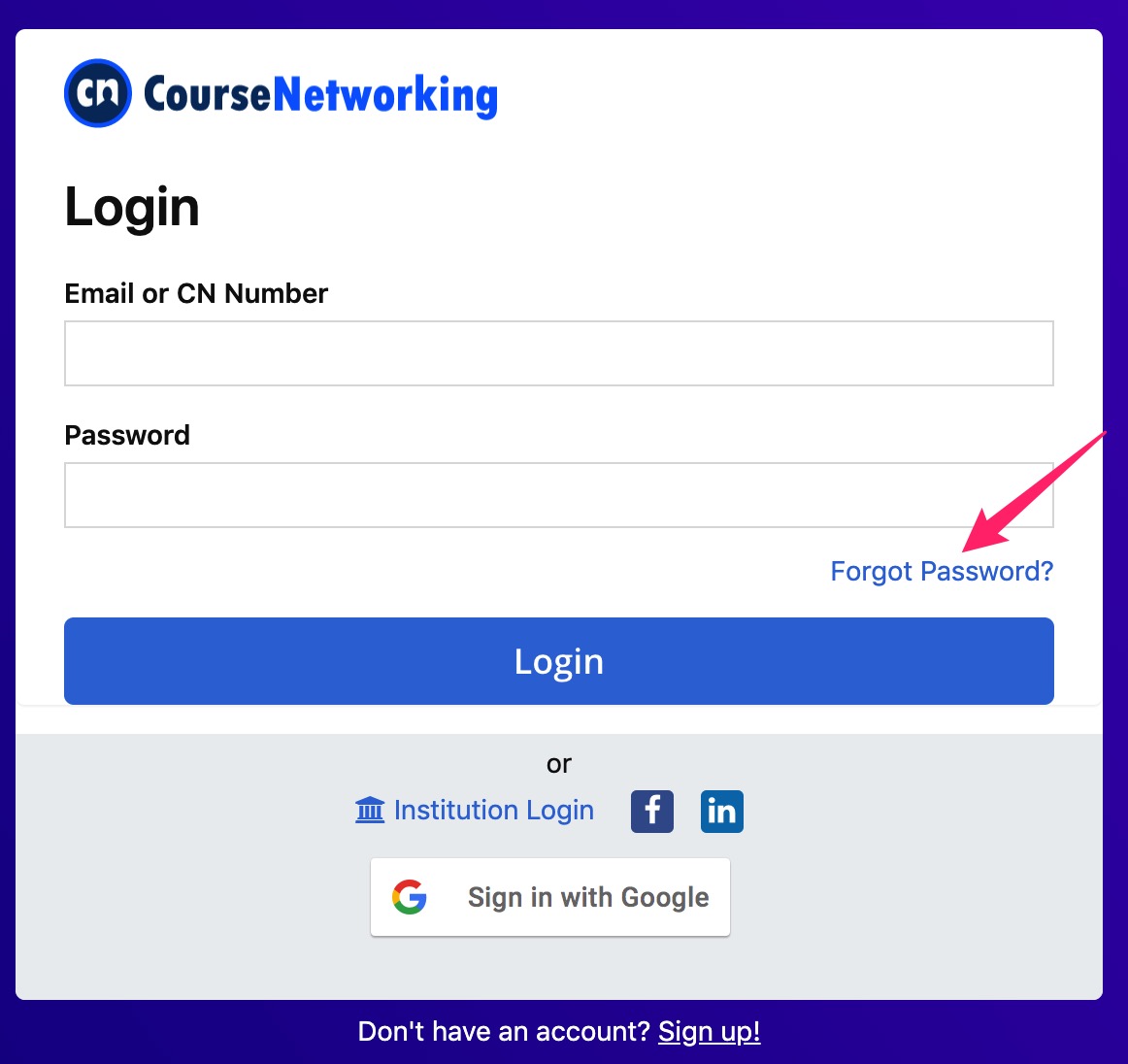 STEP2: Enter your CN number or the email address that is associated with your CN account.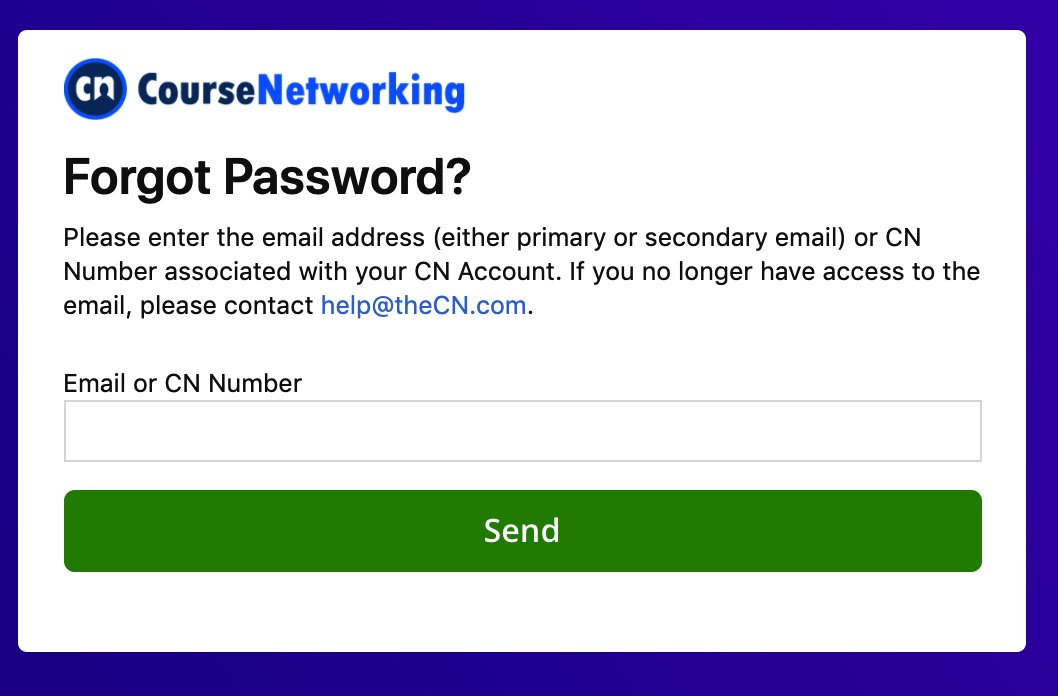 STEP3: CN will send you a reset password email. Click the link in the reset password email to set up a new password.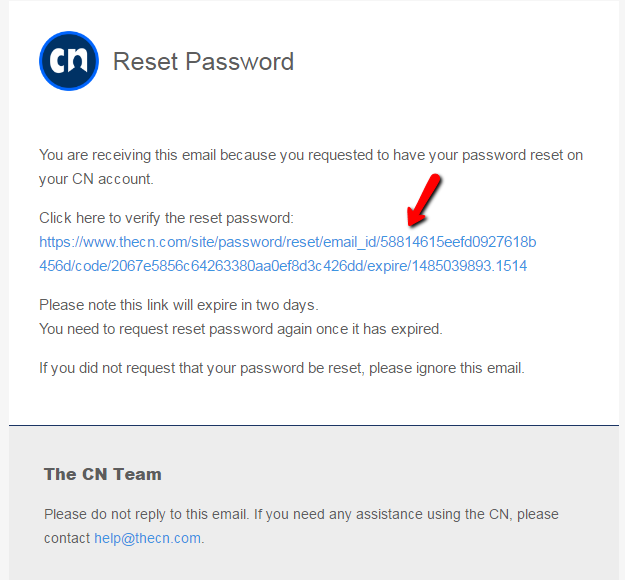 STEP4: Enter your new password in this form and click SUBMIT.
STEP5: Use your new password to log into CN.