Institution admins can copy existing courses in CN Channel.
Important logic to keep in mind before copying a course:
The following things will be copied: course settings, course About and Introduction, tasks/activities, GradeBook items and categories, instructor suggested discussion topics, course completion settings, badges, etc.
At this time, GradeBook items that are not linked to any tasks or activities will not be copied.
CN Channel admin copying courses is more efficient than instructors copying courses via import tasks or import activities.
Steps of copying a course:
STEP1: CN Channel admins access CN Channel. Go to Course Management, find the course that needs to copy, click the "Copy course" icon.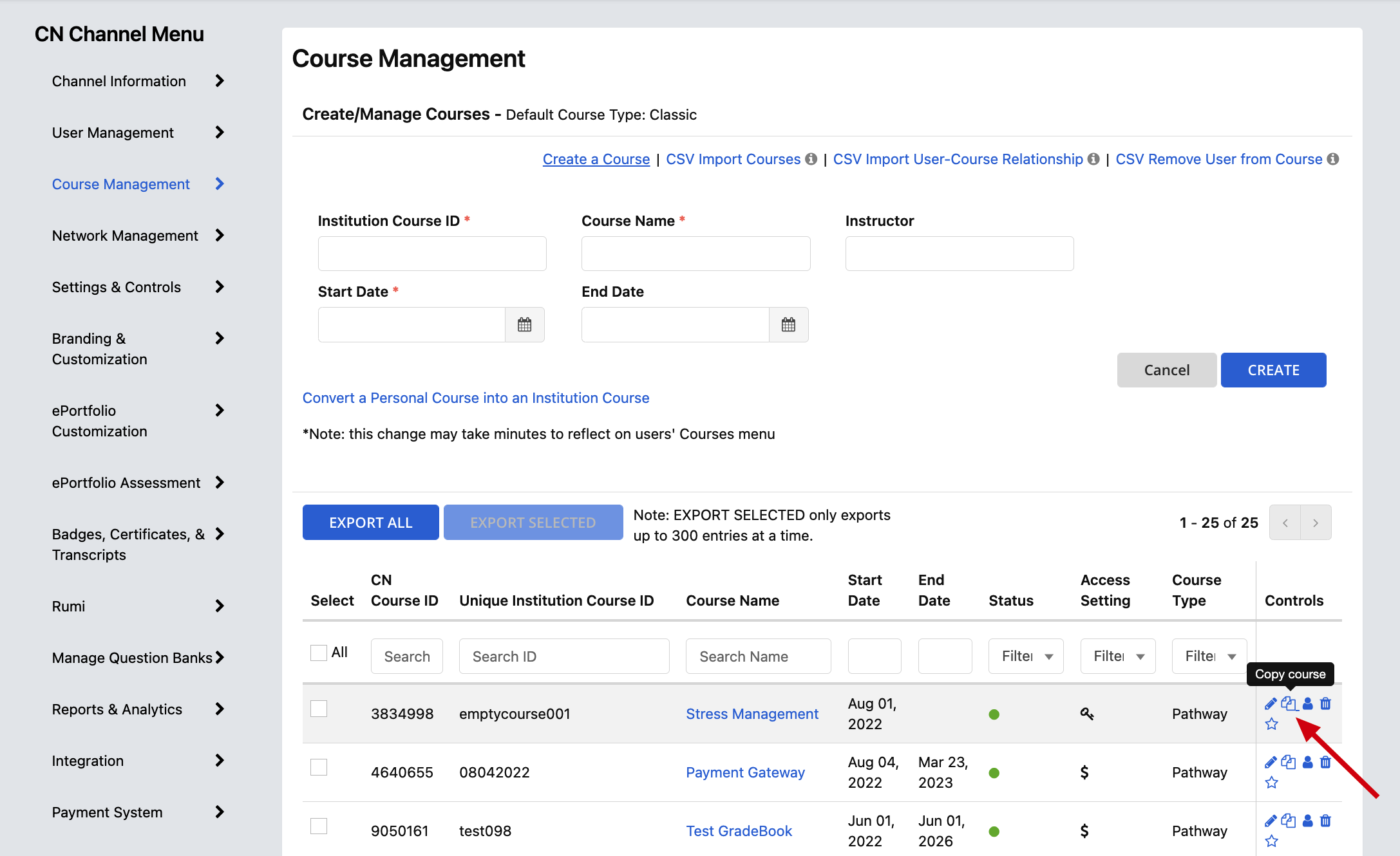 STEP2: Fill out this short form.
You may change the name of the copied course.
Enter primary course instructor. Only one instructor can be entered here. Other course instructors can be added after copy course.
Modify course start and end date. Note that the course end date is optional.
Choose that the due dates of copied GradeBook items will remain the same or use the end date of the new course.
Once done, click Submit.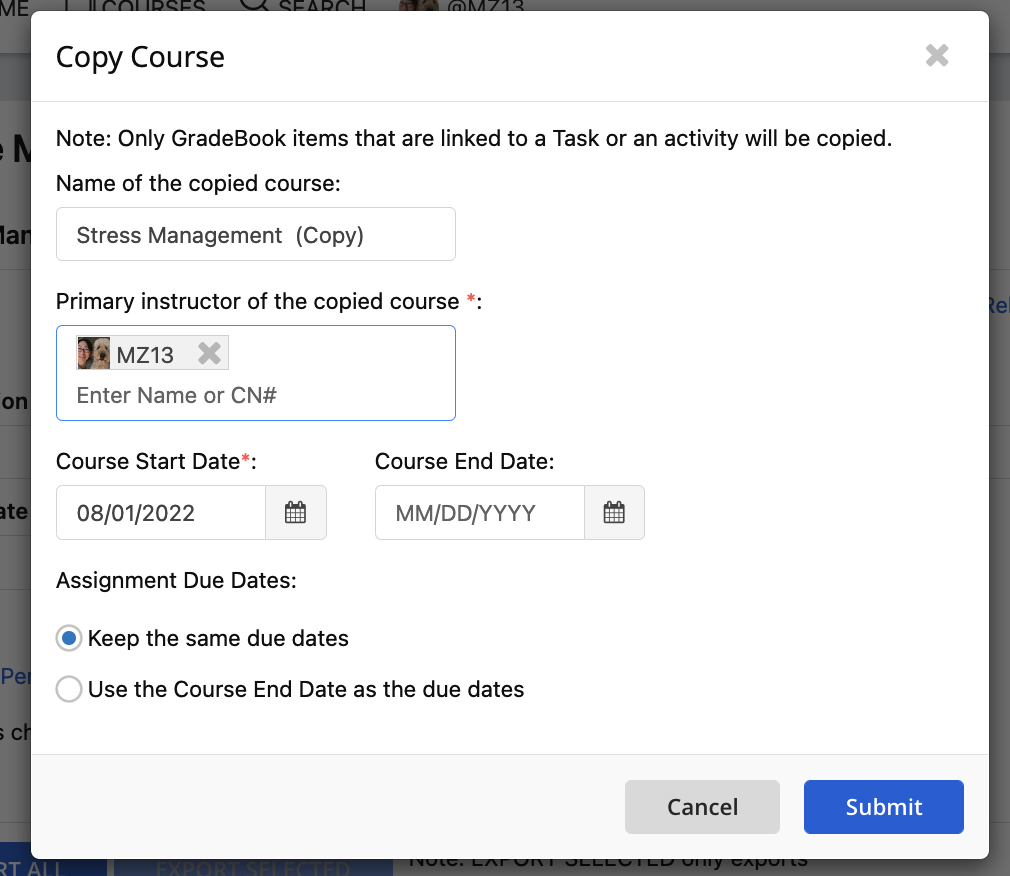 Now, the newly copied course should appear at the top of the course list. You may edit its settings and add users to it.

Instructors/admins review copied course:
We recommend that instructors review copied courses to make sure everything is set up as intended in the new course.
Review Basic Course Settings and other course settings to make sure they fit the new course.
Review and update course About, Syllabus, Files, Public Page, and other pages.
Review imported tasks or activities.
Review GradeBook items and adjust due dates.
Review task visibility conditions (in Classic courses) and course completion settings to make sure they are set up correctly.
Review course Roster and invite other instructors if needed.
Review course groups if you have set them up in the original course and add members if needed.
If you need assistance with course copy, feel free to reach out to the CN Team at help@thecn.com.