CN licensed institutions can open up a series of courses for institution members to take. This is a good approach to promote courses or recruit learners for pilot programs. 
Institution admin selects suggested courses 
An institution admin logs into CN Channel, goes to the Course Management tab, then from the course list, clicks the star icon to select suggested courses.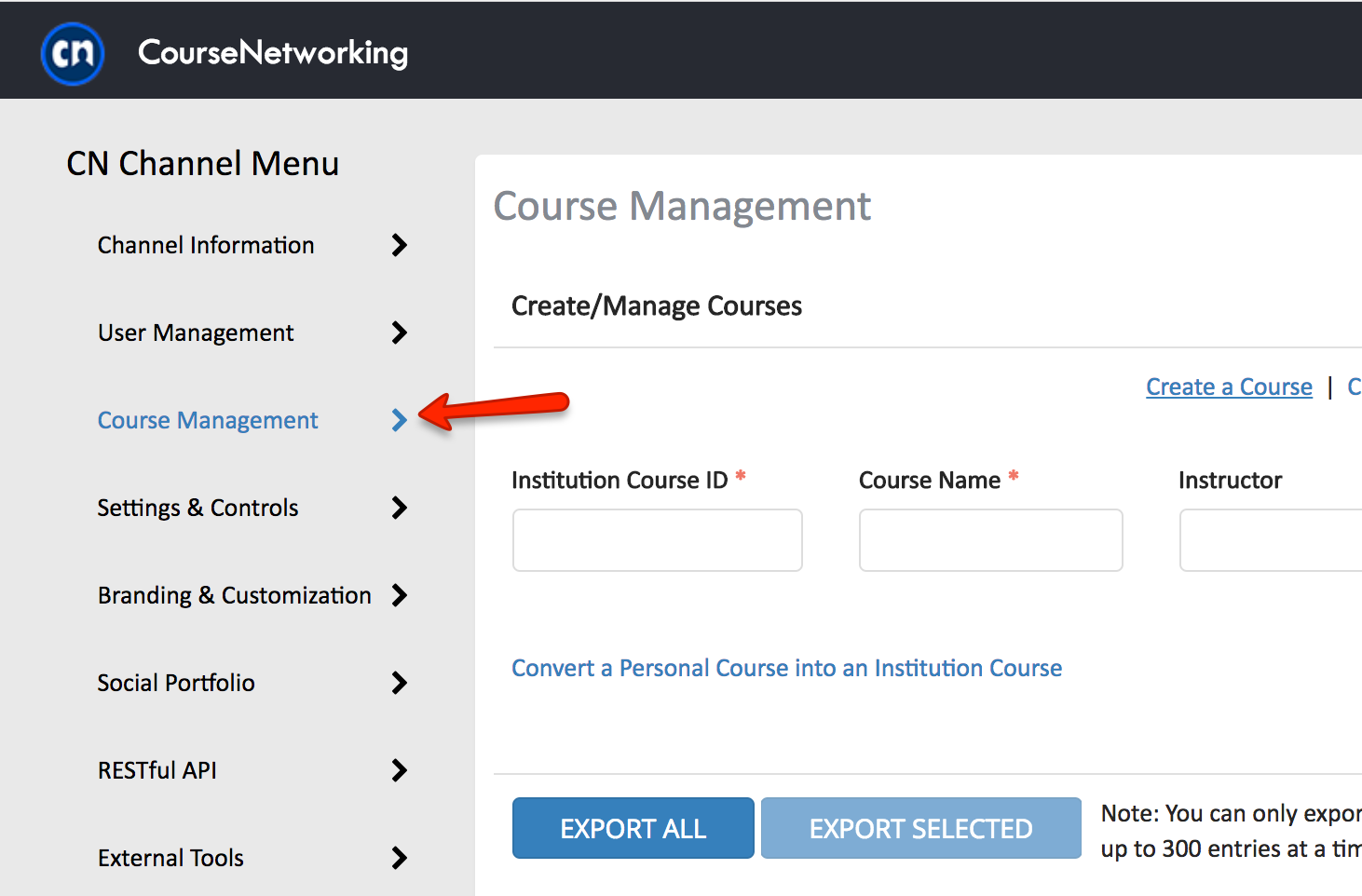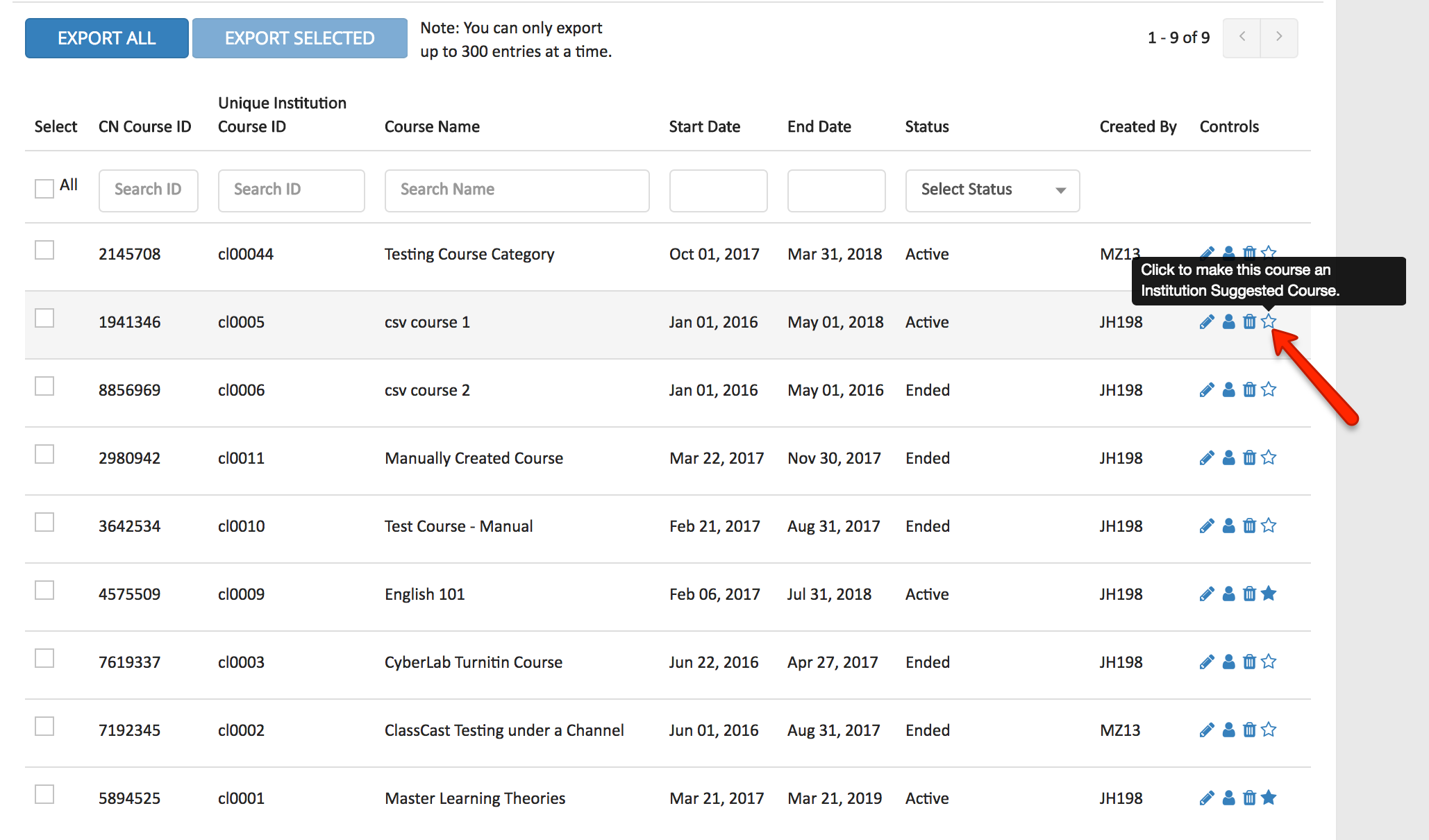 After a course is suggested, the star icon turns solid.
Note: Institution admins can click the solid star to remove from suggested courses at anytime.

Institution members join suggested courses
Institution members who have the permission to take suggested courses click the "Join Suggested Courses" tab on the left course menu from their homepage. The institution suggested courses list will show on the right. From the list, they can join courses of their interest or drop any suggested courses they have previously joined.