CN is now offering ePortfolio free to all K-12 and higher education institutions. To support this initiative, the Institution Gateway page is created for members of a given university, school, or organization to go to and sign up their CN account. The page URL should be distributed by the institution and is typically the institution name or acronym paired with .thecn.com, for example, iu.thecn.com. Institutions may require members to use their institution email or passcode to sign up. Please see the below example: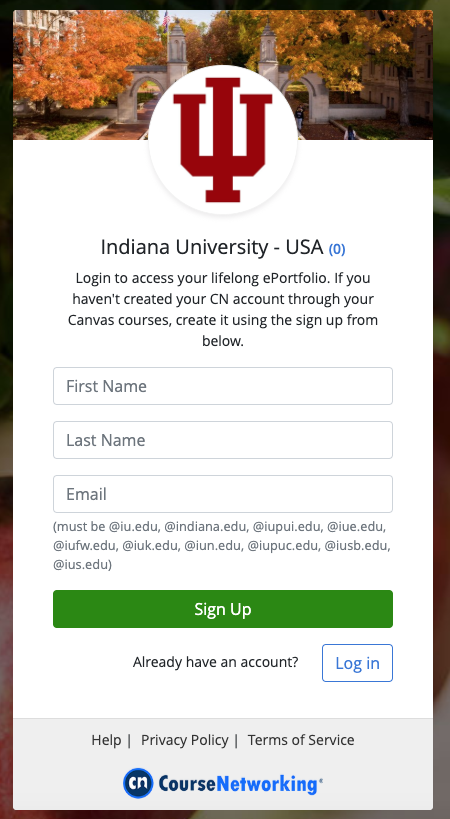 Users can also log in on an Institution Gateway page. Or, based on the institution's request, sign up can be disabled, making log in the only option.
Search the Institution
Anyone can come to this page and use the search features shown in the screenshot below. Search options include search by member name, skill, badge, or showcase.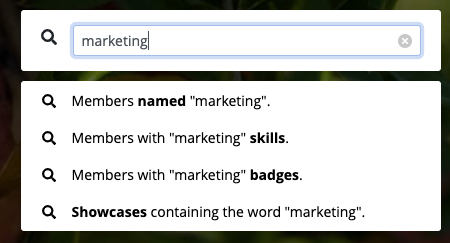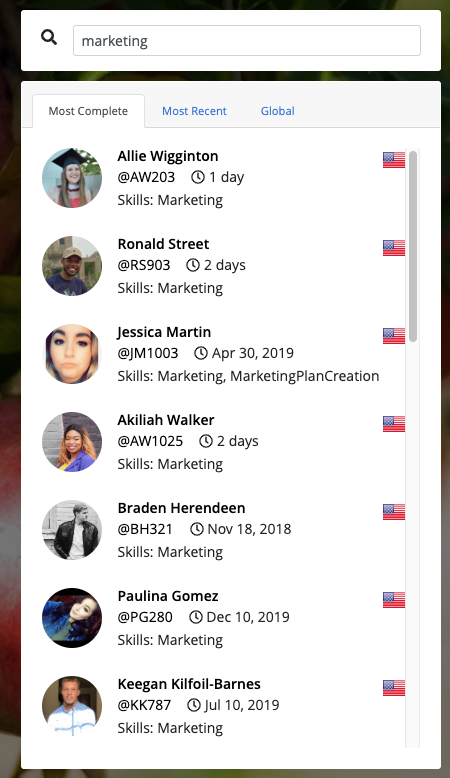 Set up the page
Institutions that are interested in obtaining a free Institution Gateway page can contact info@coursenetworking.com and send us the following:
Institution logo (logo space is circular) *
Cover image
Website URL *
Additional resources to add (appear before the search and can be help articles, how to's, your university's policy on ePortfolio, or other materials helpful to users)
Location of the institution (city and country) *
Additional directions (directions appear before the form and can tell students or users what the page or CN platform will be used for, etc.) *
Required email domain or passcode
* is required information