CN Channel admins are able to select a default video conferencing tool for users of their institution. You can choose between:
Zoom
Microsoft Teams
Google Meet
If a CN Channel admin chooses one of the above as the institution's default video conferencing tool, it will become the only option for ClassCast and it will remove the tools not selected from several other places.
Choosing a default tool
As a CN Channel admin, go to your CN Channel and go to Settings & Controls,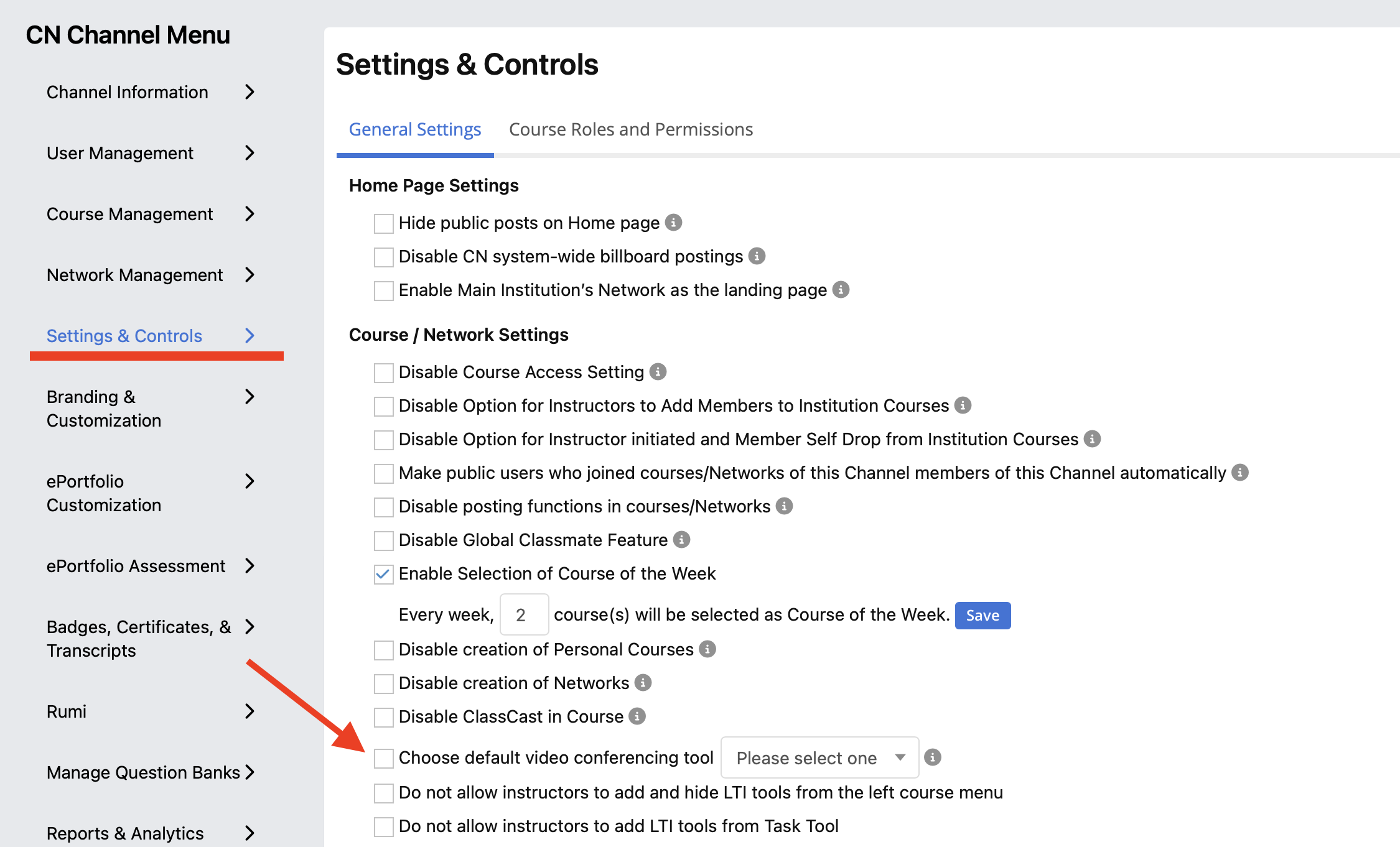 Click the checkbox on "Choose default video conferencing tool" and then choose an option on the dropdown

In this example, Microsoft Teams has been selected and will be the only option available to users of this Institution in all institution courses.

Using the chosen tool
Usually on CN, there is a Zoom activity that you can choose to create in a Pathway course:

However, if a different video conferencing tool is selected (Microsoft Teams, for example), the Zoom activity type will not be available anymore.
In the same way, there is usually a Zoom option to add to a post you are creating.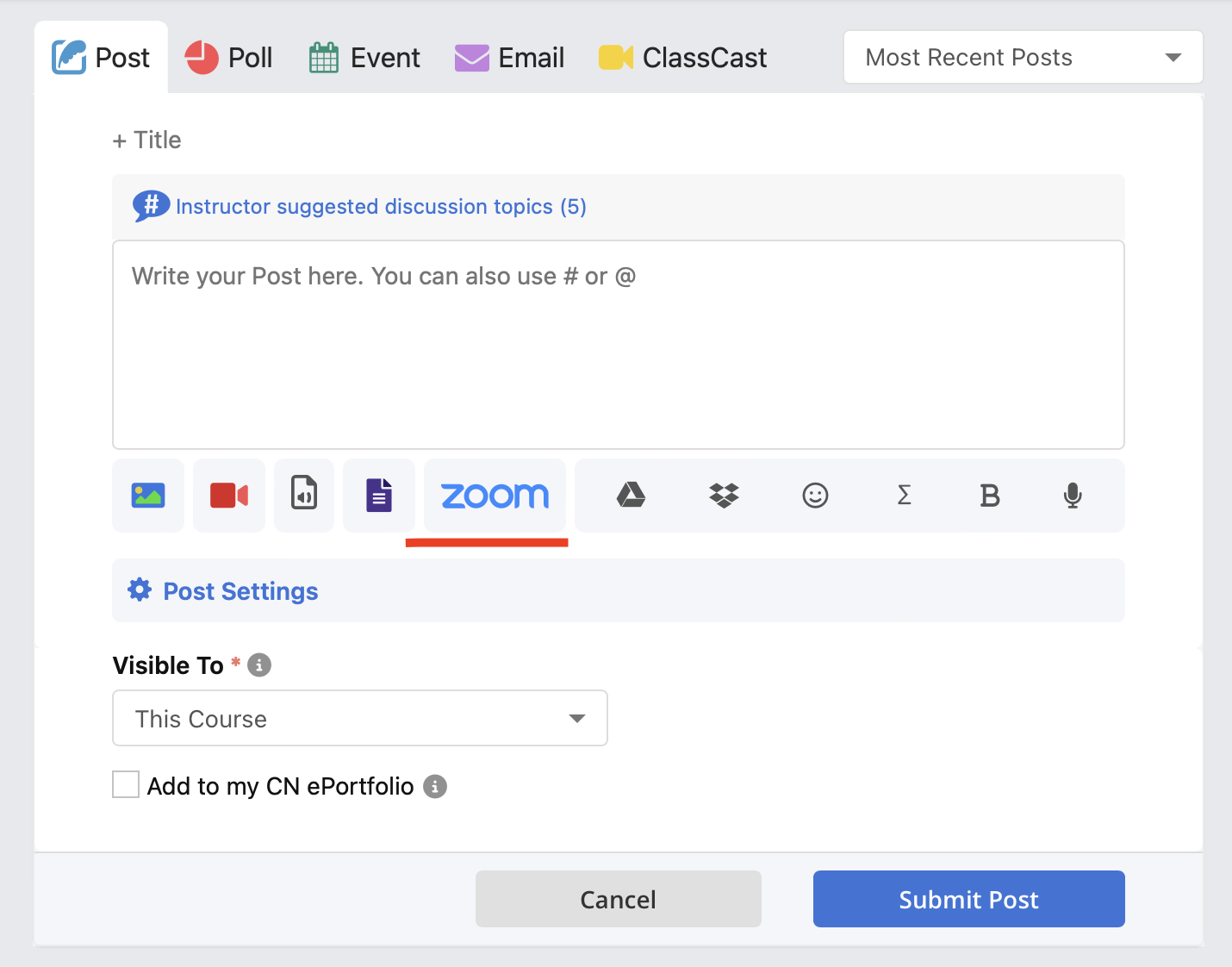 But if a different tool is chosen, the Zoom option will not appear.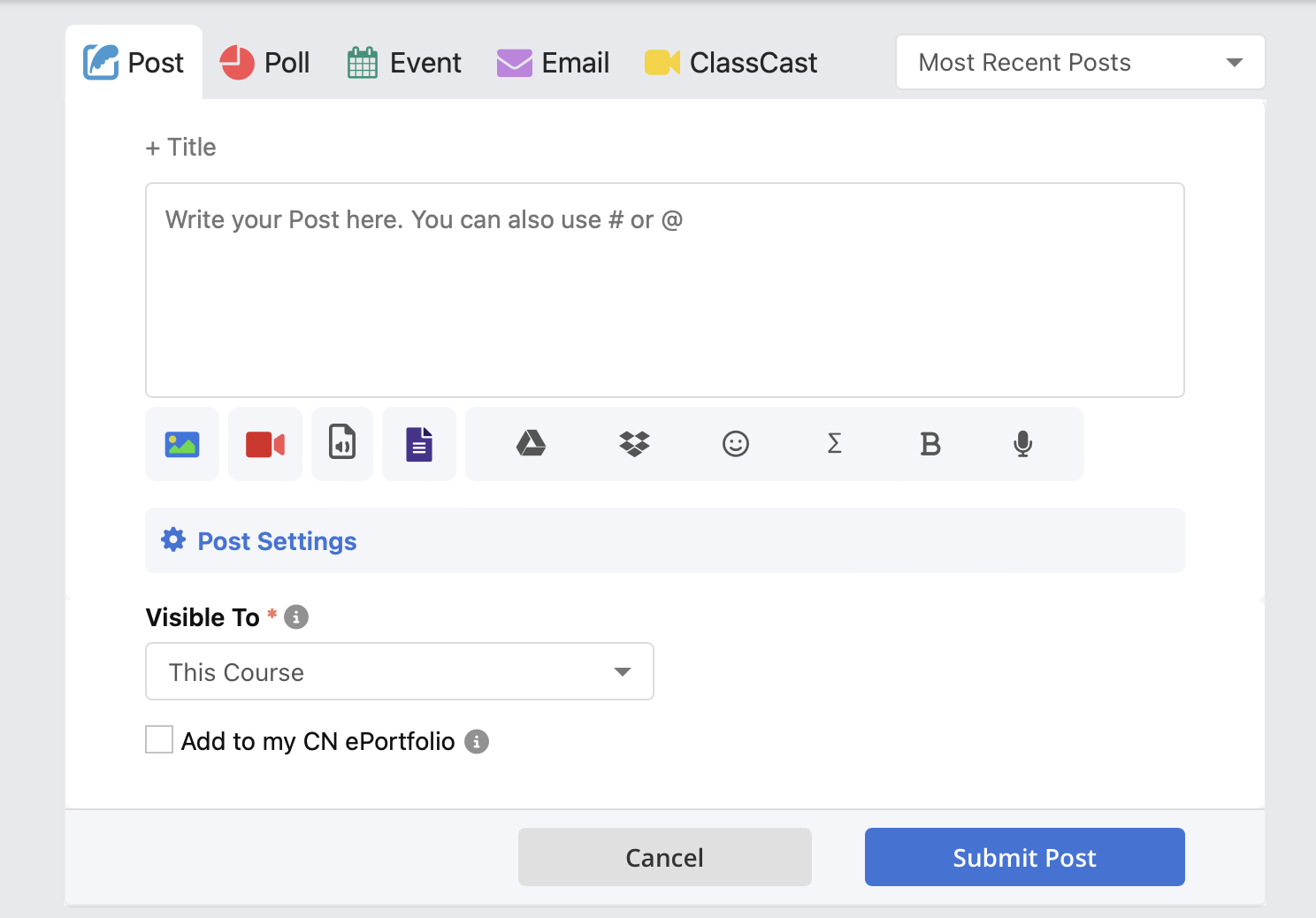 The final option that will be limited is the video conferencing tool for ClassCast You are usually able to choose from 3 different tools:

If a tool (Microsoft Teams, for example) is chosen by an admin, there will only be the selected tool for Channel members to use.