You can add Closed Captions(CC) text to your videos on CN. This text makes videos more accessible for anyone who cannot hear the video for any reason.
1. Upload a video
After your video has been uploaded or recorded, you can click the "Add Captions (WebVTT)" link to add closed captions.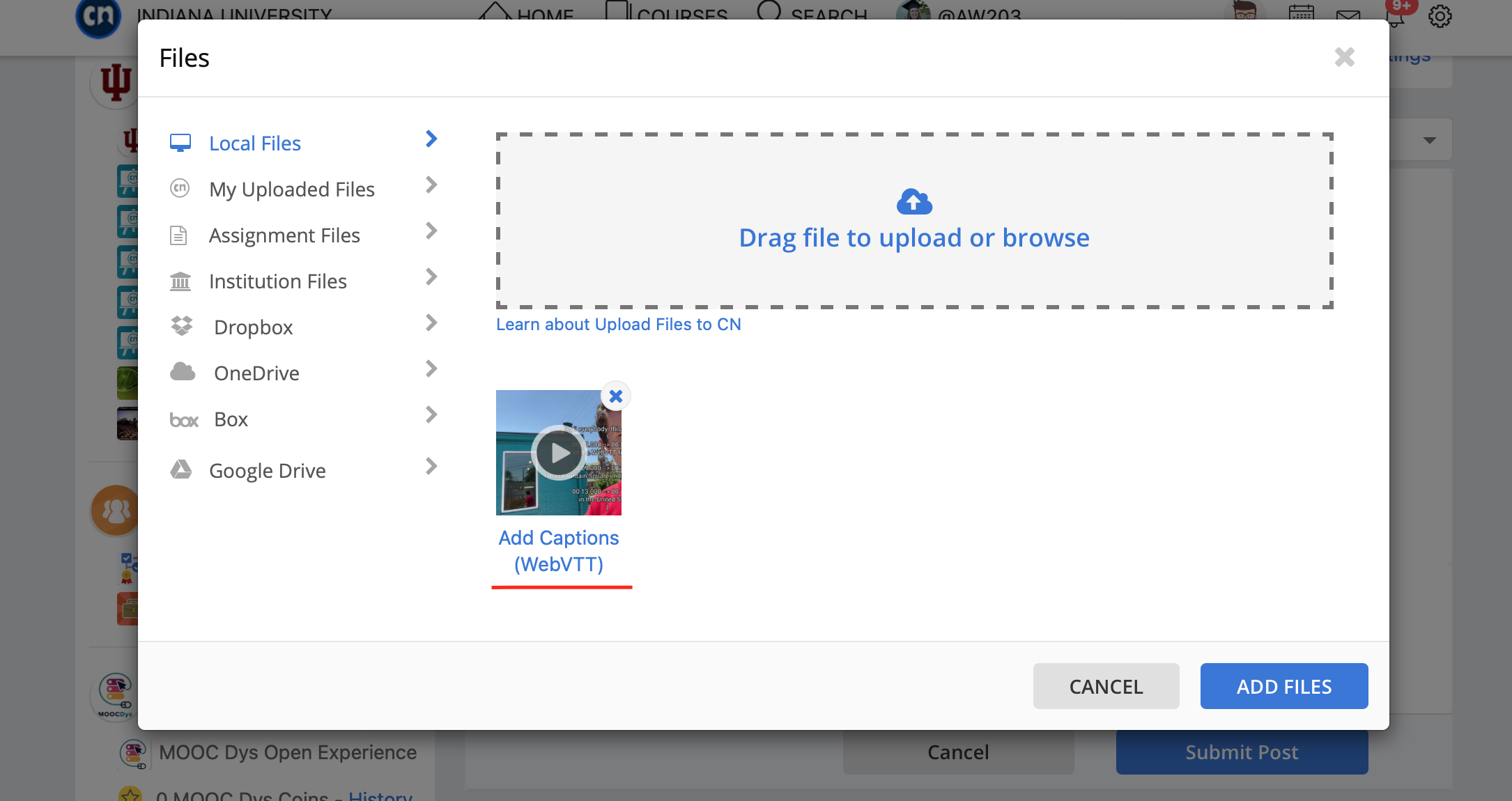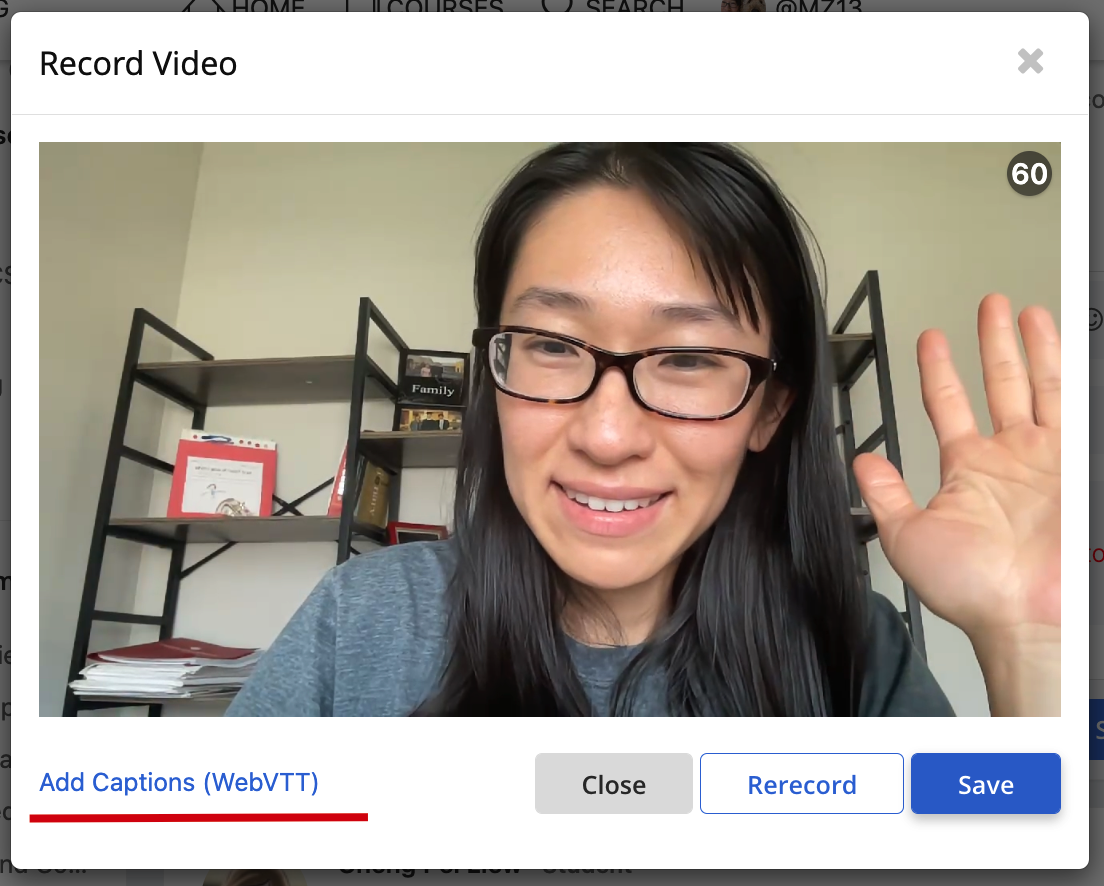 2. Upload a WebVTT file
In the Closed Captions prompt, upload a WebVTT file with the captions for the video. WebVTT files have the captions written in them with timestamps for when they should appear. Some resources to use to create a WebVTT file:
Note, your WebVTT file may include text in any language, even multiple languages. However, at this stage, CN does not support multiple WebVTT files for one video for switching captions between languages.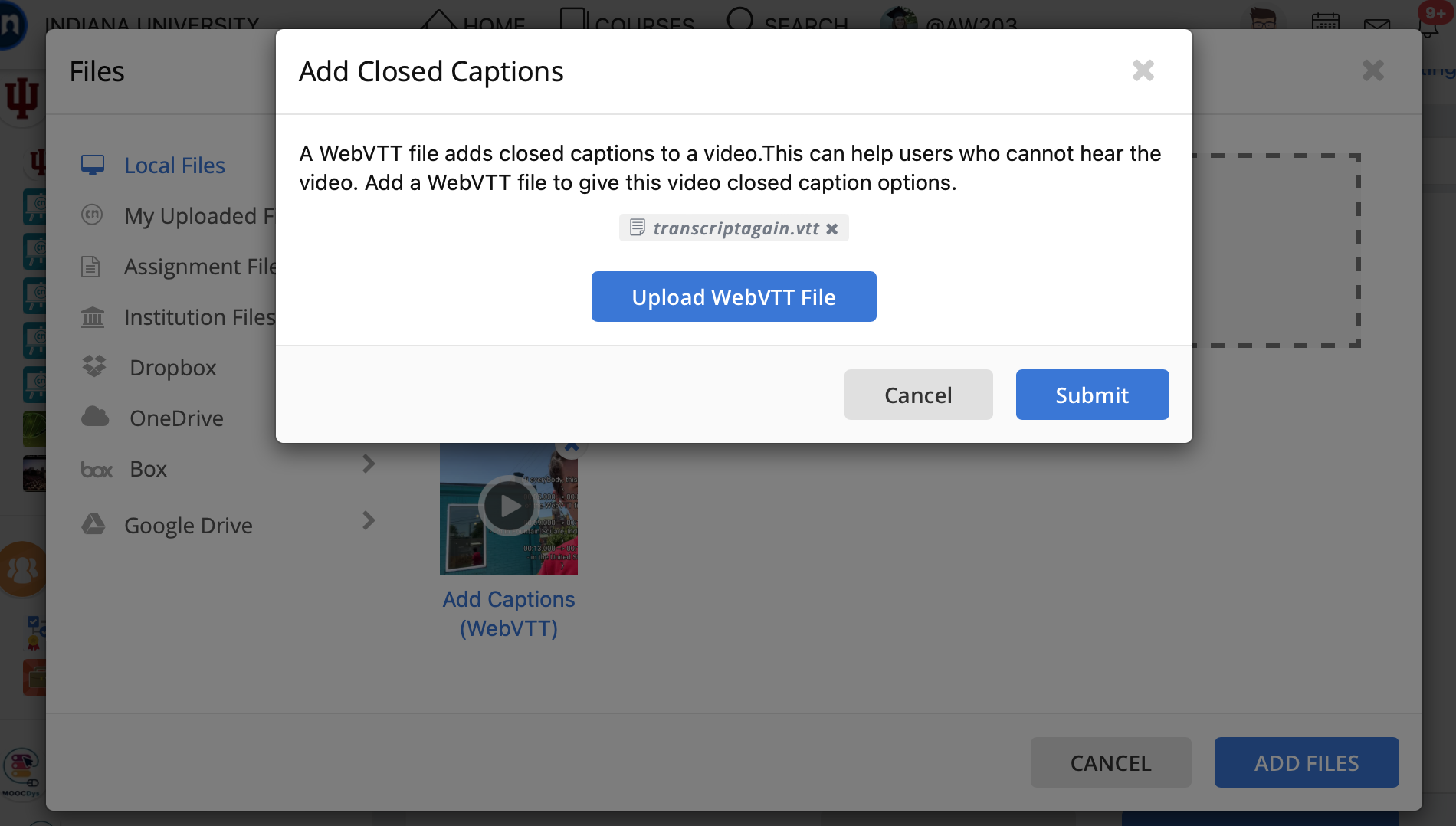 3. Post your video
After the WebVTT file has been added, you can post the video as normal. You and other CN users can view the captions in the video while it is playing.
Thank you for making CN more accessible!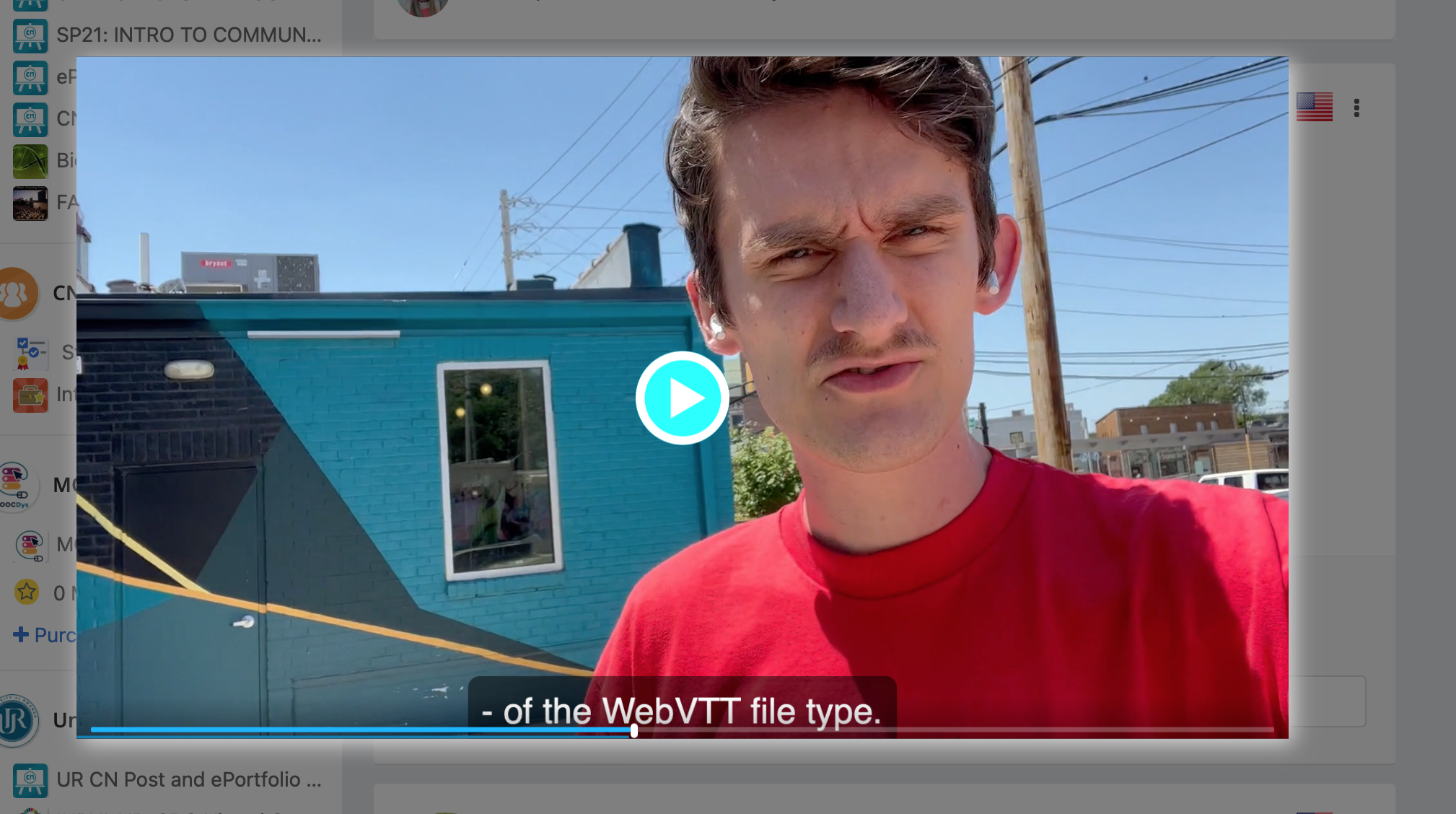 4. Add Closed Captions to existing videos
You can add CC text to videos you uploaded to CN in the past. To do so, choose "My Uploaded Files" from the left of your CN File Repository. Click on the blue CC button on a specific video to add closed captions.