After you have logged into your CN account, you can create up to 10 free courses in LMS for Zoom by CN.
1. From the homepage, click Create a Course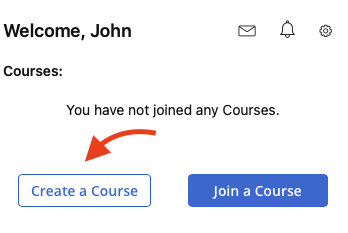 2. The next page will tell you more about the course creation details, as well as how many free courses you have left to create. To continue, click Create Free Course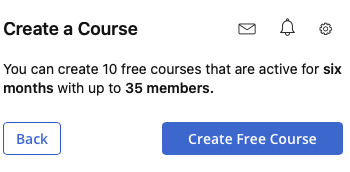 3. Next, give your course a title and a description. Then, click Create Free Course.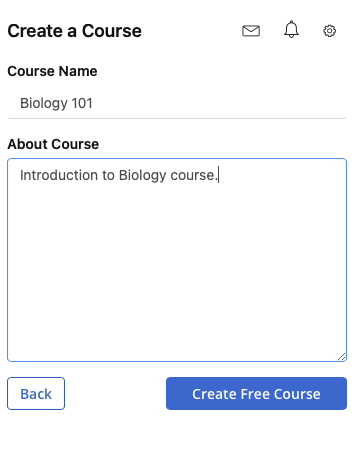 4. This final page will confirm that the course creation was successful, and will give you the CN course ID to share with students. Click on the Copy icon to copy the CN course ID to share with students later. Then click continue.
Note: Students need to go through the same procedure you have gone through to install the CN Zoom App, log into the app, and then join the course. Feel free to share these guides with them.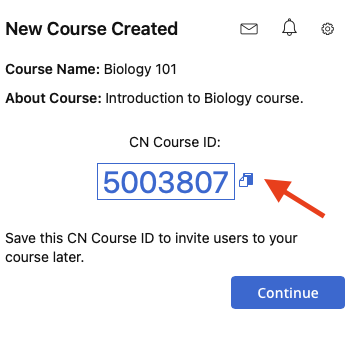 5. After you are in your new CN course, the first thing you should do is edit the course settings. First, go to Menu, and then click Course Settings.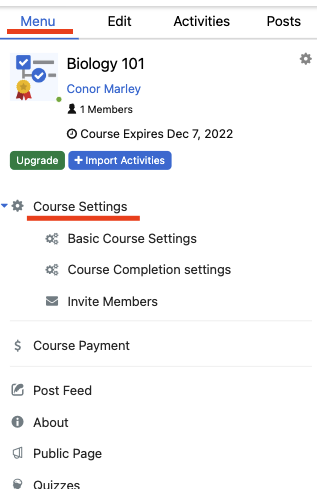 Particular attention should be paid to Basic Course Settings. Here, you can edit the title, course description, and most importantly, access settings. Zoom Courses are public by default to allow your students to join immediately, but you can change this to require a PIN code or email invite depending on your preferences.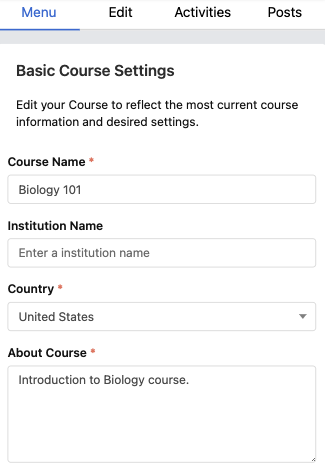 6. You are now in your CN course! Write a course introduction for students, and then begin adding lessons and activities to complete.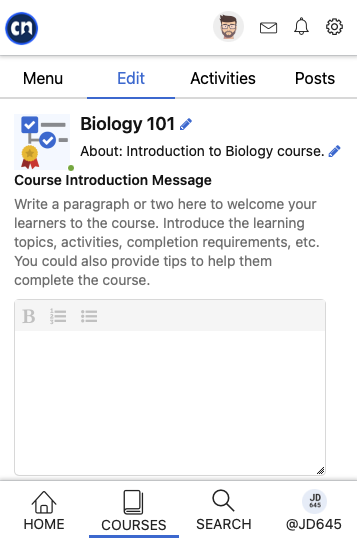 Additional Resources:
1. To learn more about the LMS features while developing your course, please read this article: Pathway LMS Course Overview.
2. Want to experience a sample CN course as a student? Join a course by entering this Course ID: 2512369
3. If you need any assistance creating a course via the CN Zoom App, please contact CN support at help@thecn.com.