Note, if your institution's Zoom administrator has installed LMS for Zoom by CN on your Zoom account, you can directly access the app while logged into the Zoom desktop app. Jump to Part2 and Part3 of this guide.
Part1: Add CN Zoom App
If you have a free account, you can go to the Zoom Marketplace to add the app to your account. Simply click the blue button to add the app.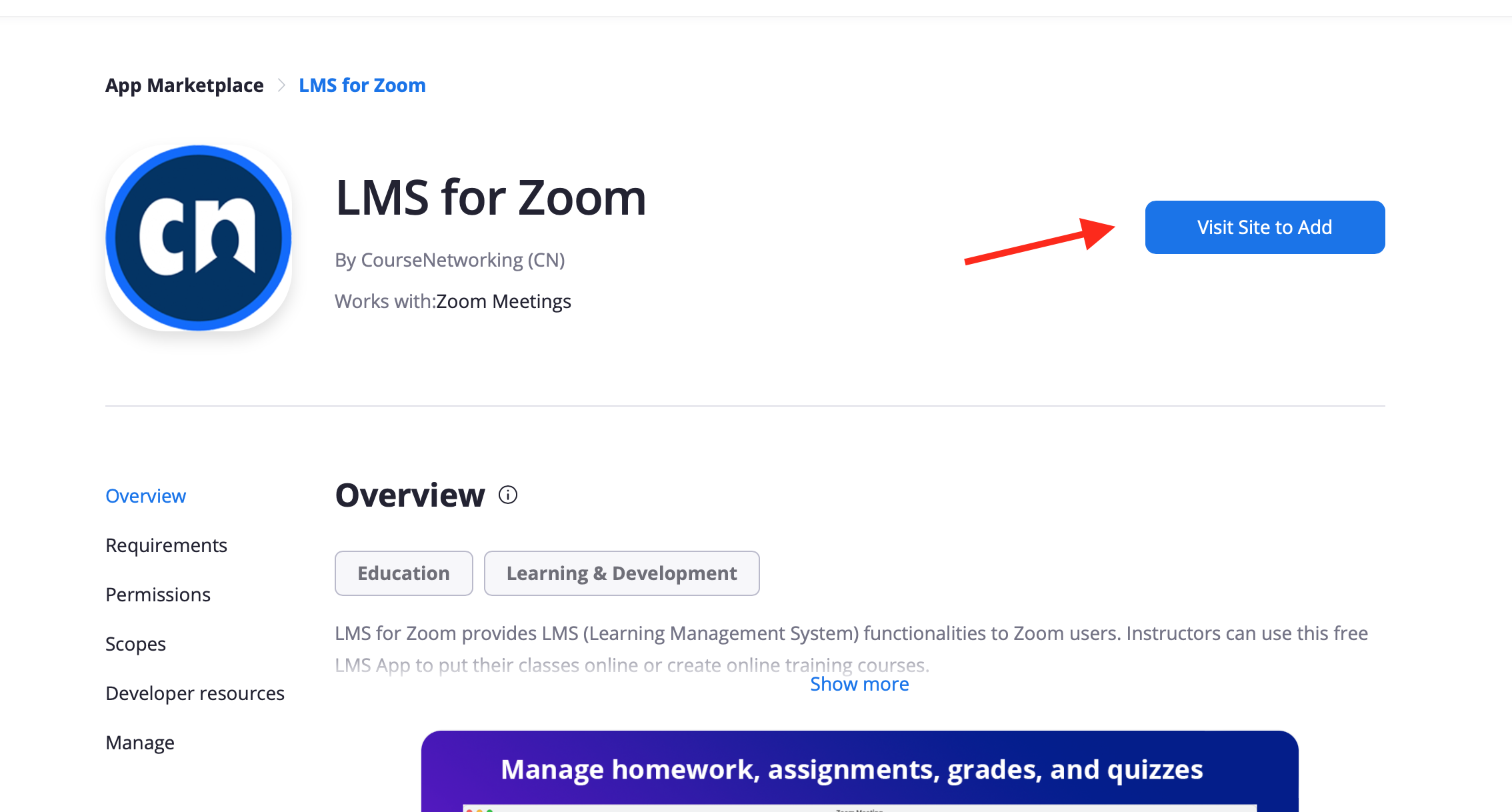 If the page asks you to approve the use of the app, toggle the button to grant permission.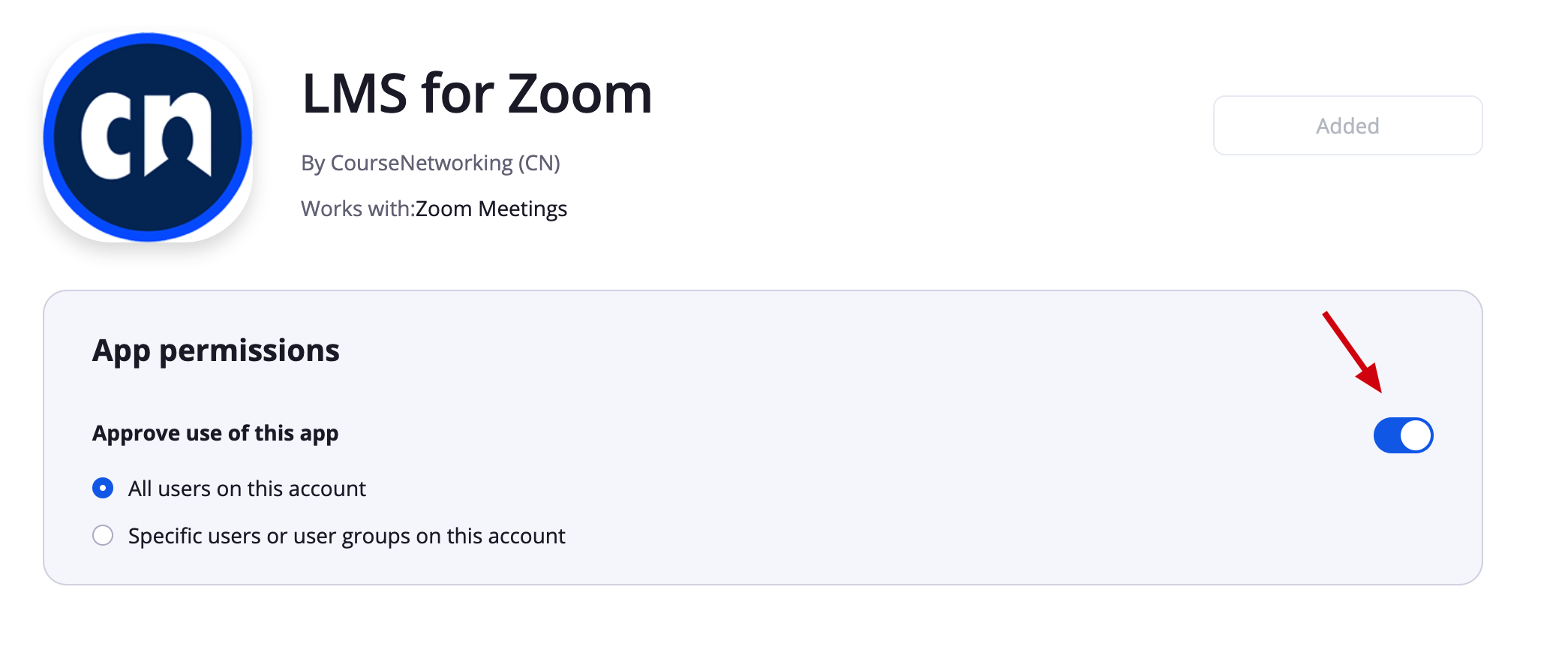 Part2: Use CN Zoom App during Zoom meeting
To find LMS for Zoom app after it is added to your Zoom account:
1. Click on the Apps tab from the Zoom meeting navigation bar.
2. Click on LMS for Zoom under "My Apps" on the right side.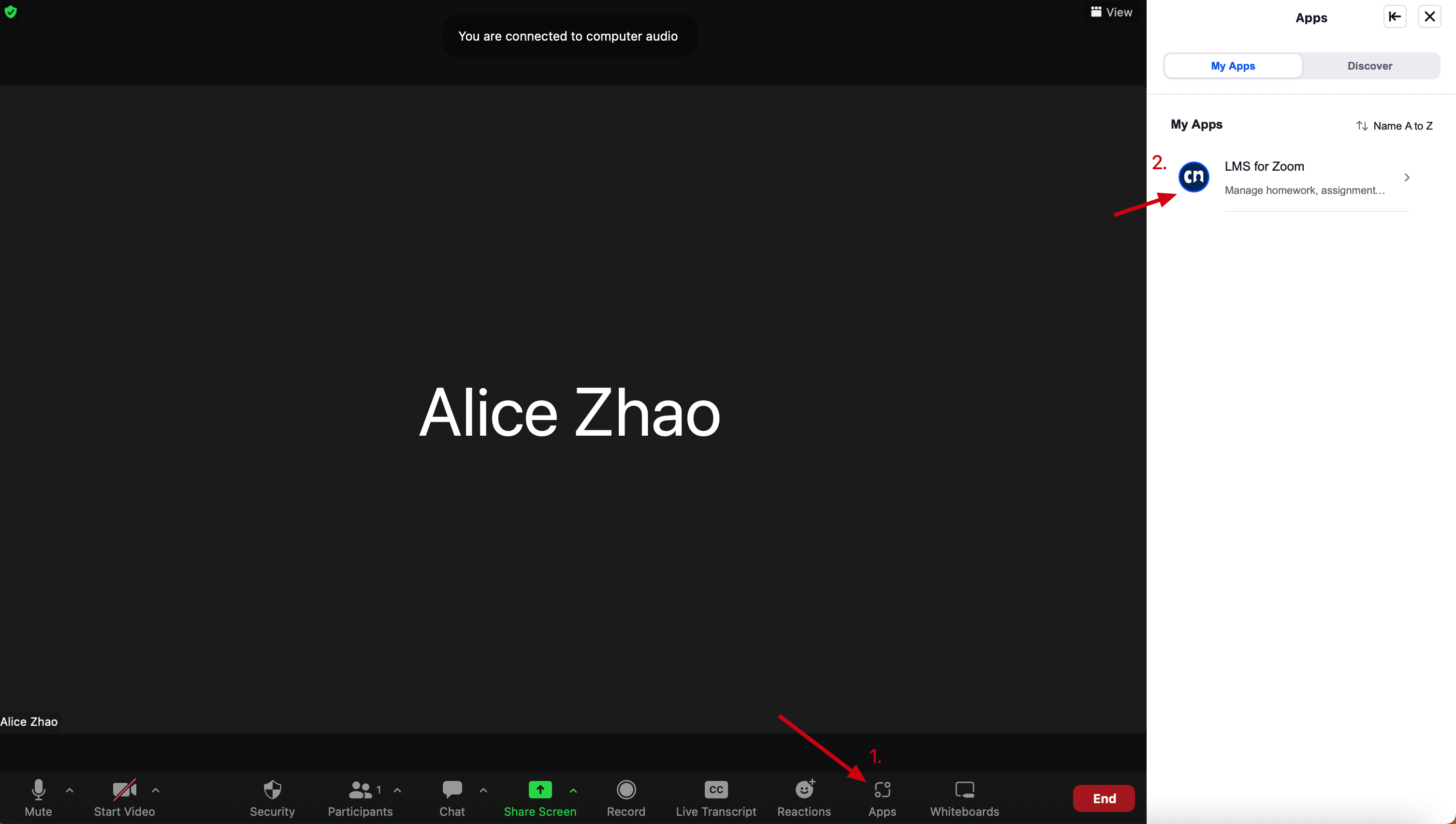 Part3: Use CN Zoom App outside Zoom meeting
If you are not in a Zoom meeting, the Zoom App can still be accessed from the "Apps" tab of the Zoom Desktop client.