You can use your Zoom account for a 1-click login to the LMS for Zoom by CN app.
To do so:
1. Click Sign In with Zoom on the home page
2. If you have a CN account with the same email as your Zoom account, enter the password here.
3. If you need to create a new CN account, enter a password and country, then click Create CN Account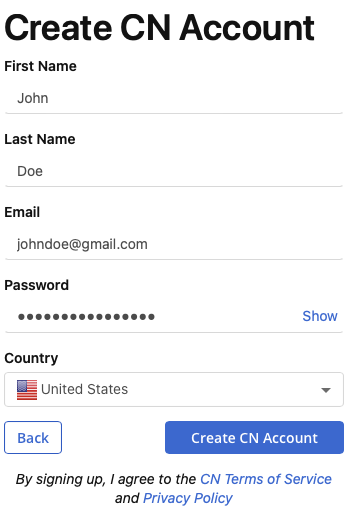 4. After you finish either of the 2 previous steps, you can click the Sign In with Zoom button in the future to log into your CN account.