Step 1: Log into your Moodle (admin account) and navigate to Site Administration. Hit Plugins, then Manage Tools.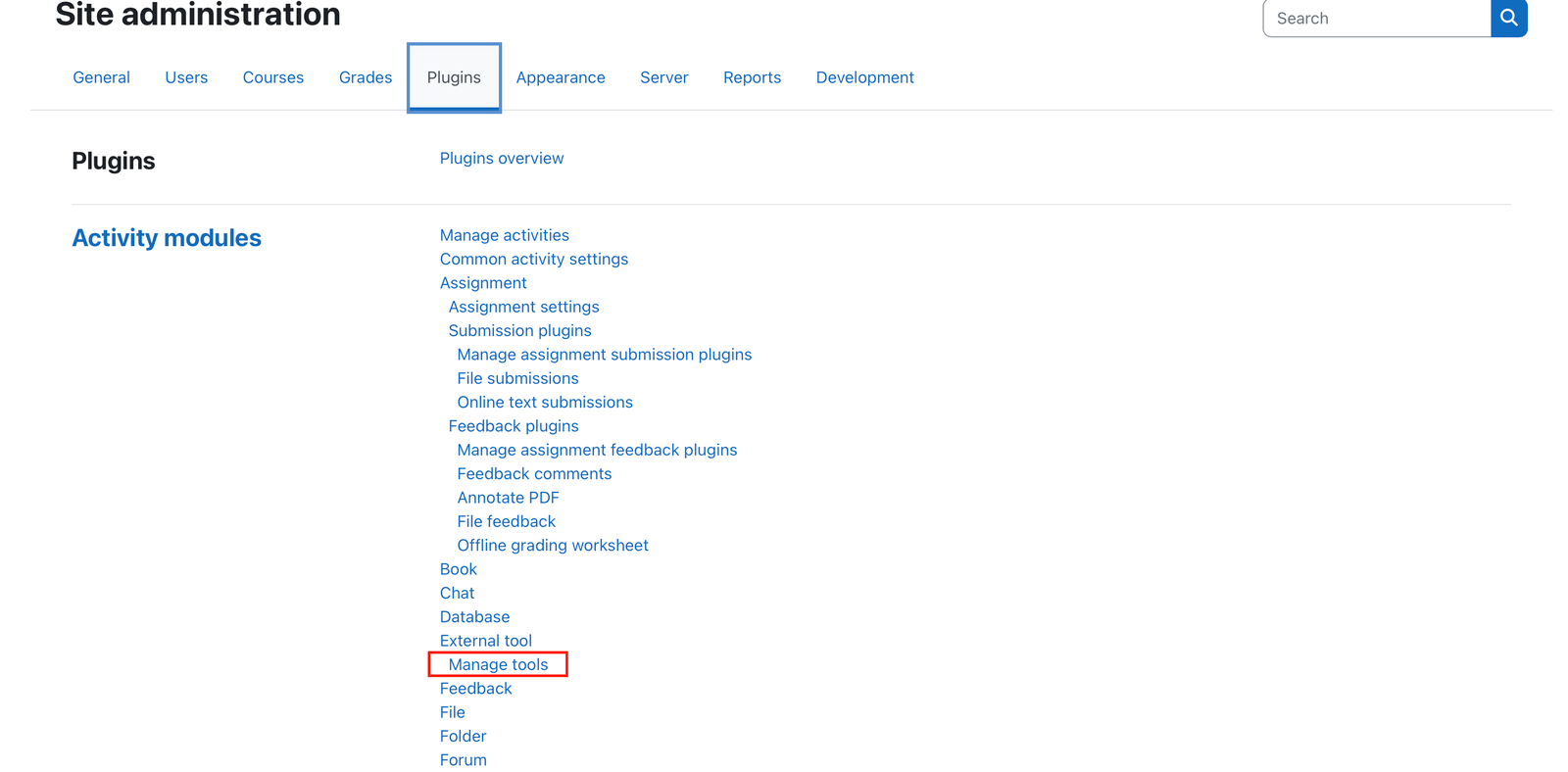 Step 2: Under Manage Tools, click Configure a tool manually.

Step 3: Please fill out the form with the details below.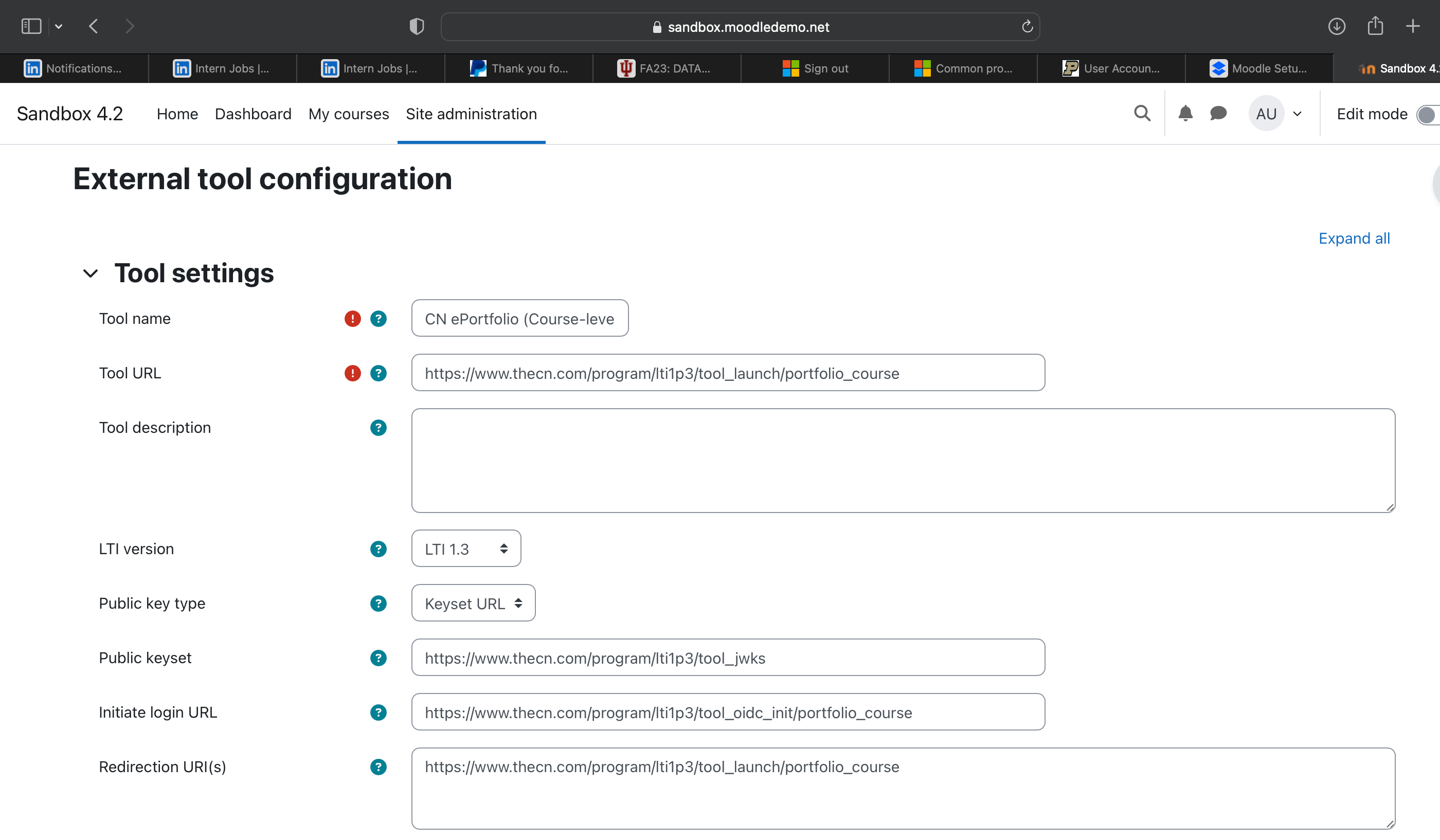 Under the Tool Settings section:
Default organization ID: For the CN ePortfolio integration it can be left blank. 
Step 4: Hit Save Changes. You should now see the tool you just created towards the bottom of the page.
Step 1: Click My courses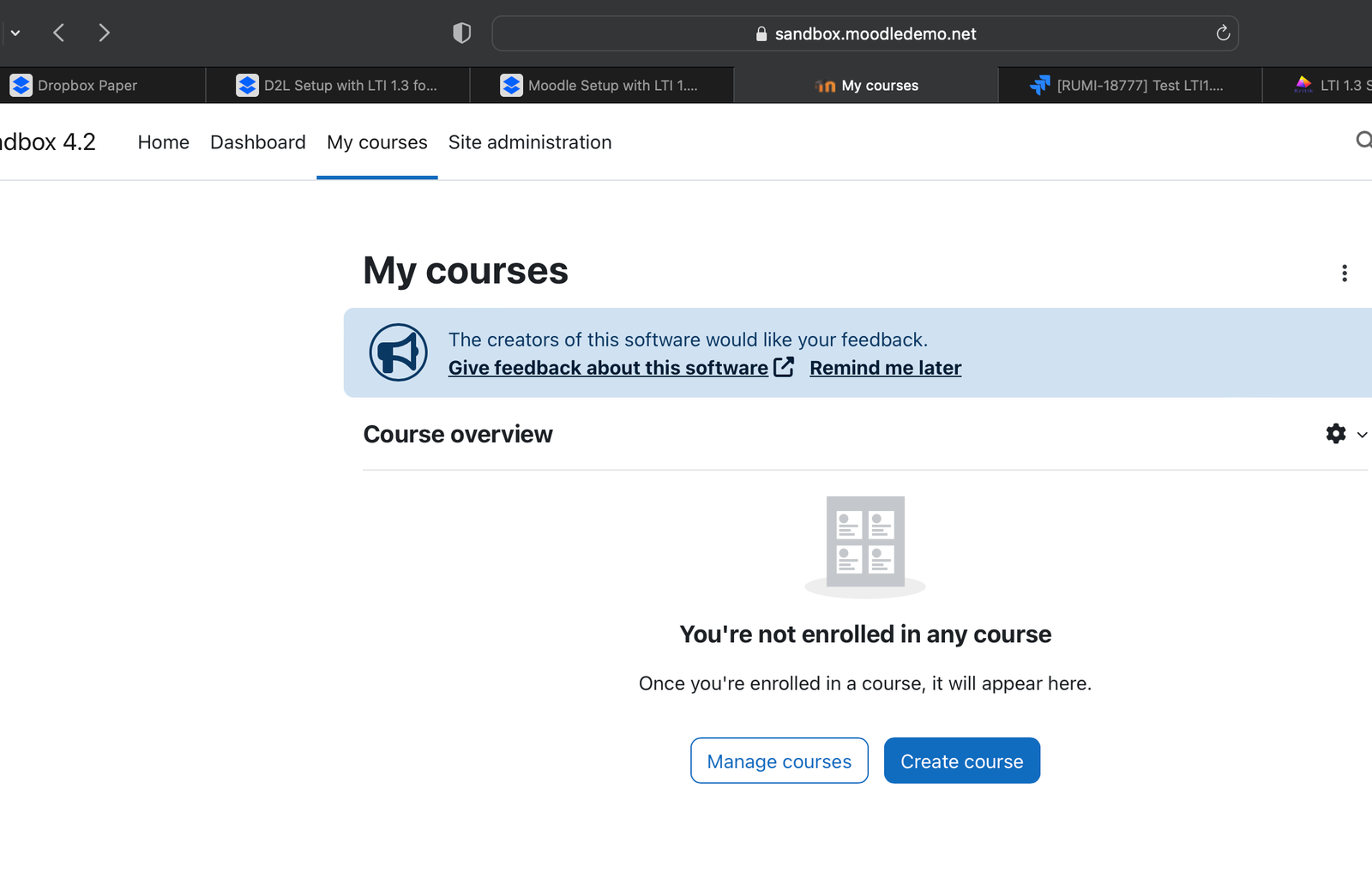 Step 2: Click on manage courses, Under "Miscellaneous", you will be able to see a list of courses.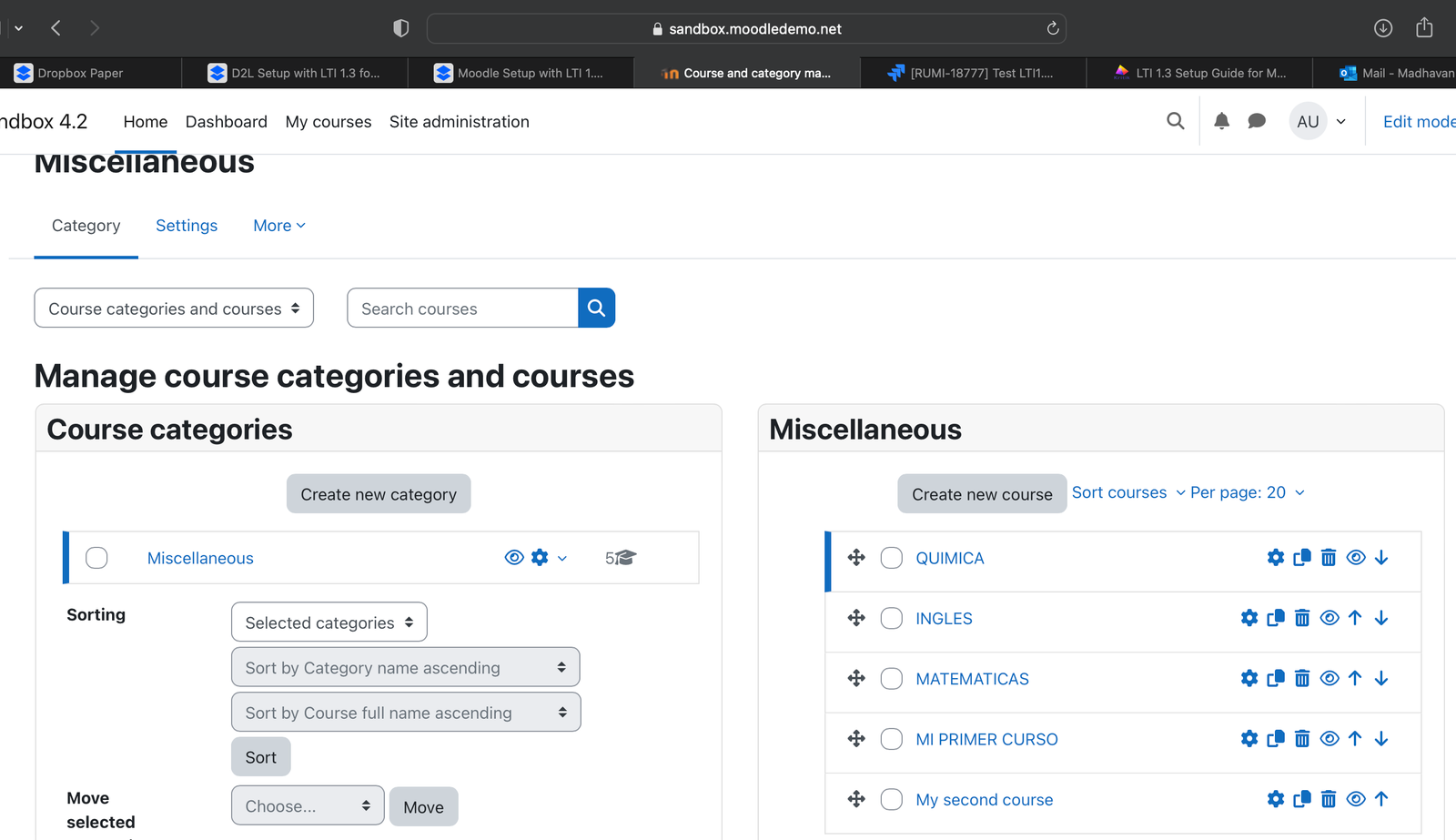 Step 3: Select a course and edit it.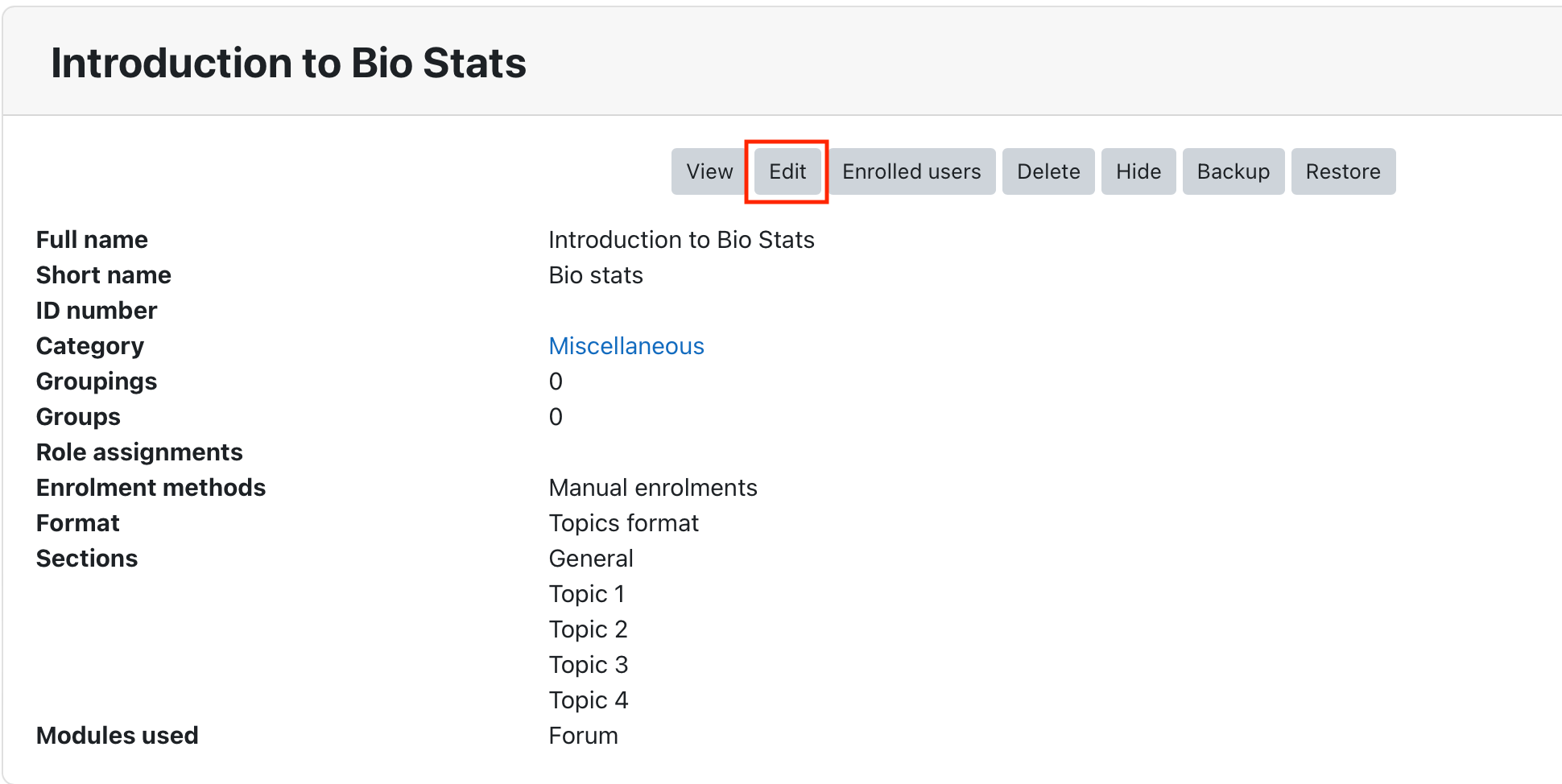 Step 4: Click " Add an activity or resource". Then choose "External tool".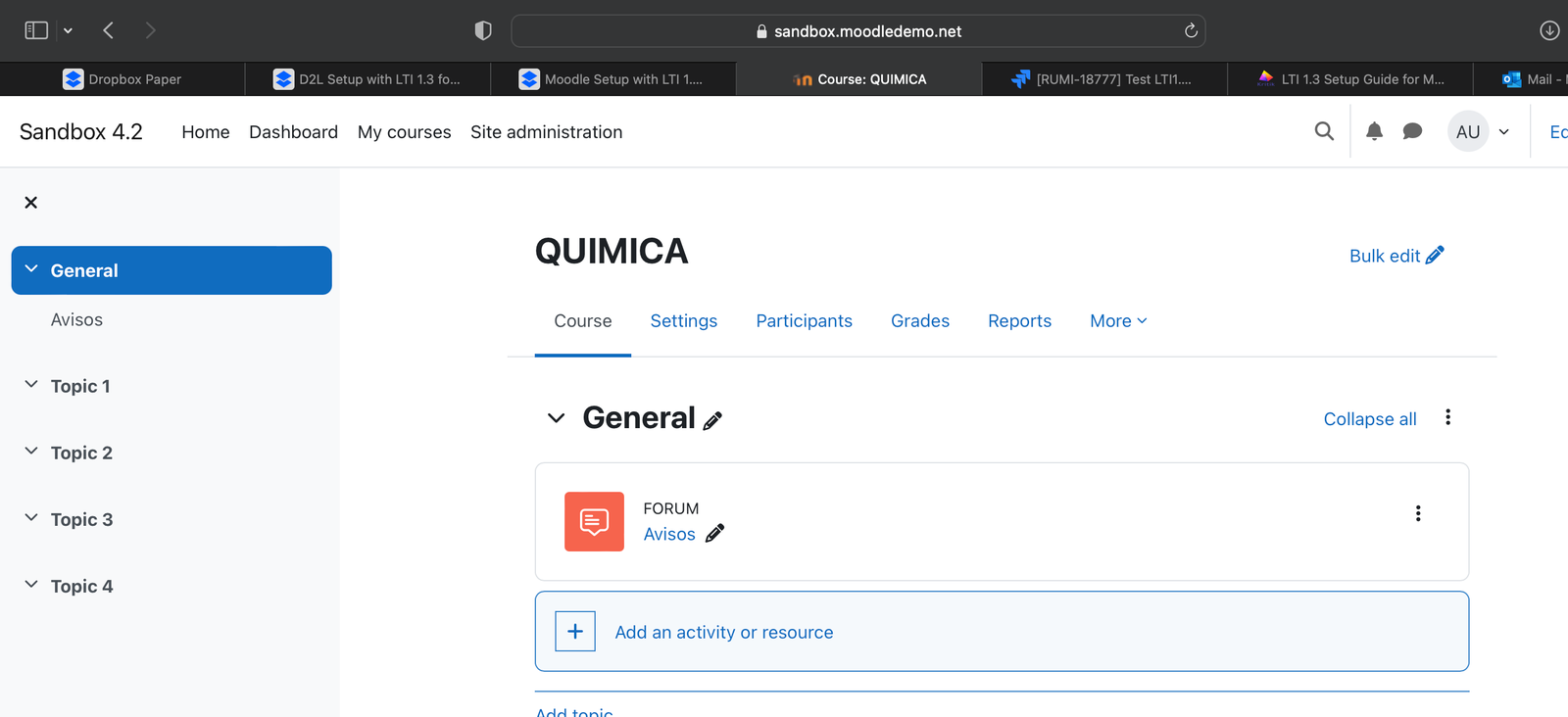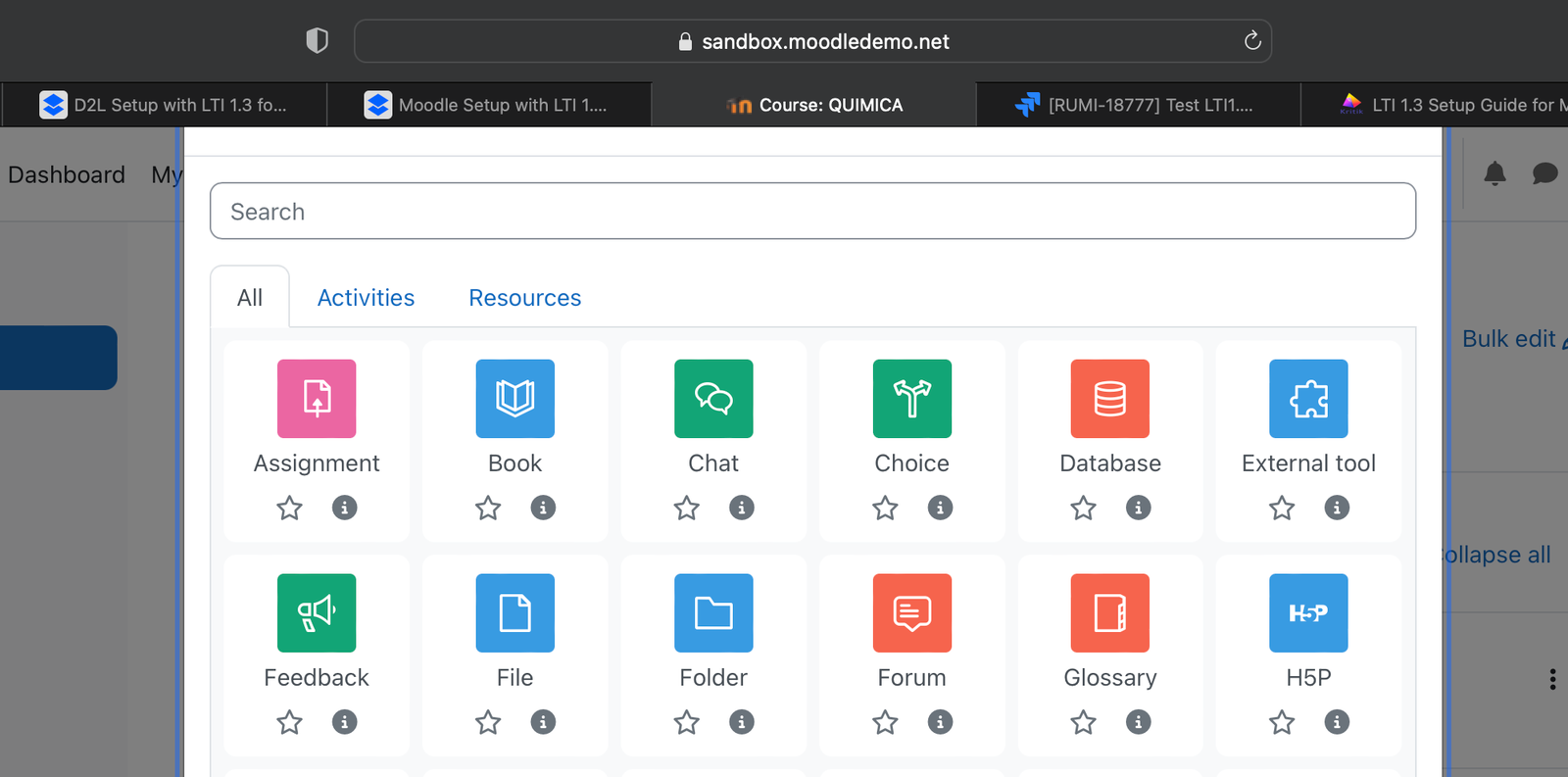 Step 5: Input the following information and save the info: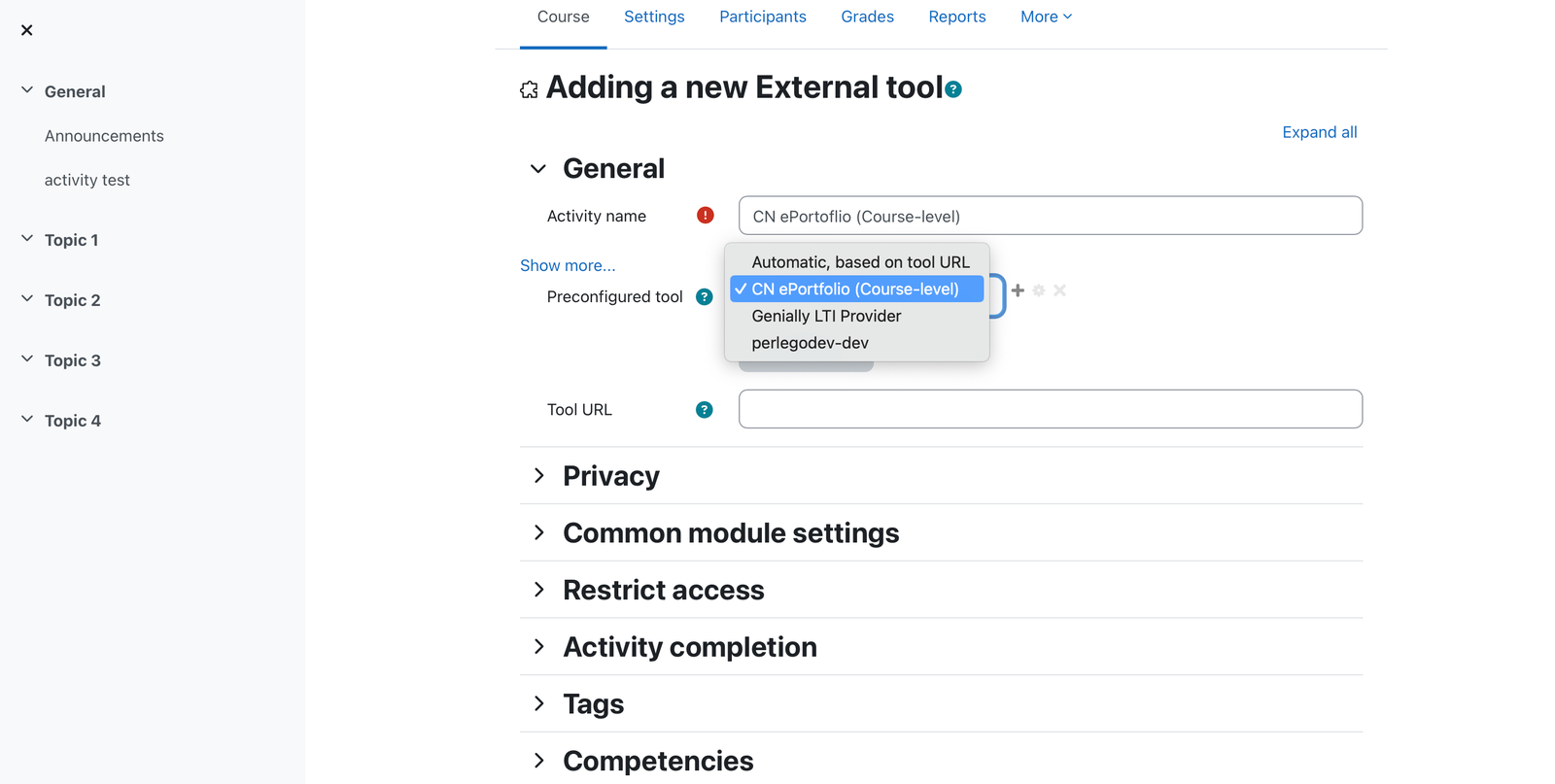 Step 6: If you go back to the course page, you will be able to see the newly added external tool.