Users can find Institution Suggested Courses from the left menu on the home page under "Join New Courses".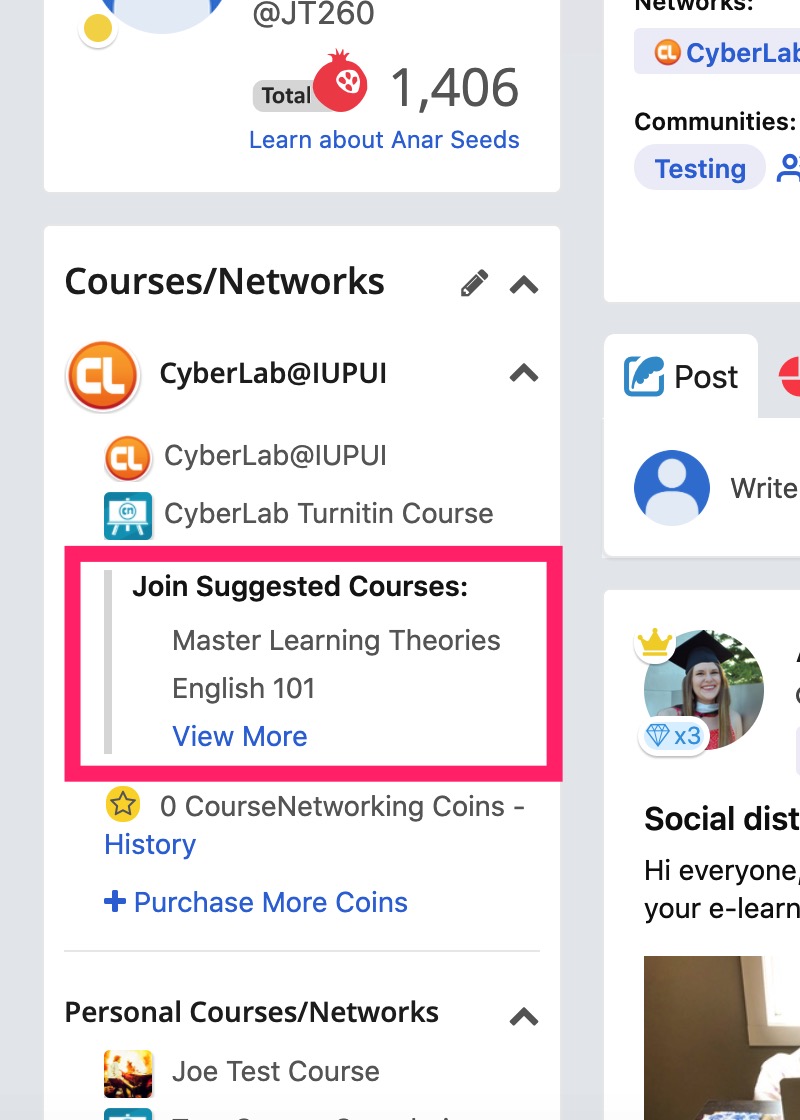 This is the view when the user visits a course that requires a payment to join. The price of the course that is displayed here is based on the user's status. The PURCHASE COURSE button takes the user to the purchase course page.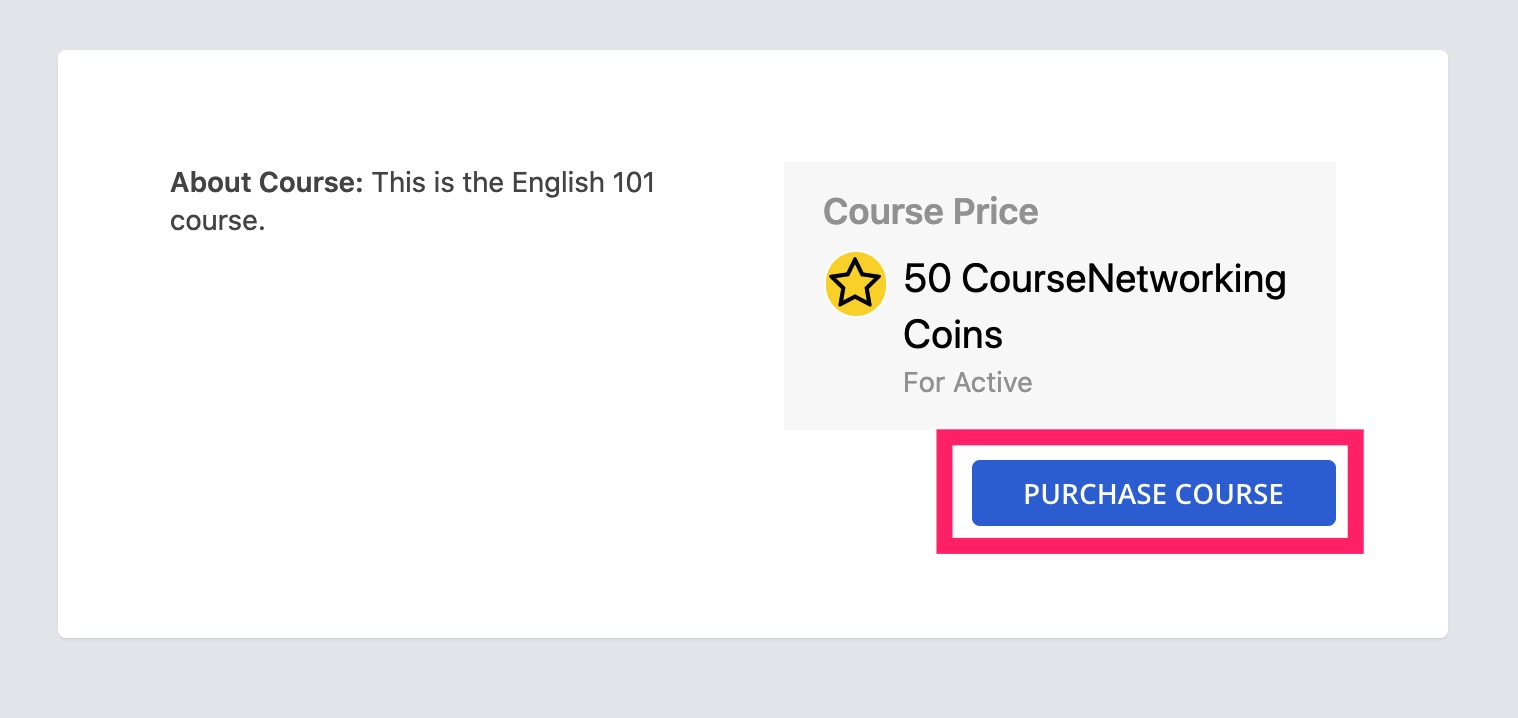 Clicking on PURCHASE COURSE will take the user to a new page where they can review and confirm their order. Displayed on the left is some course information.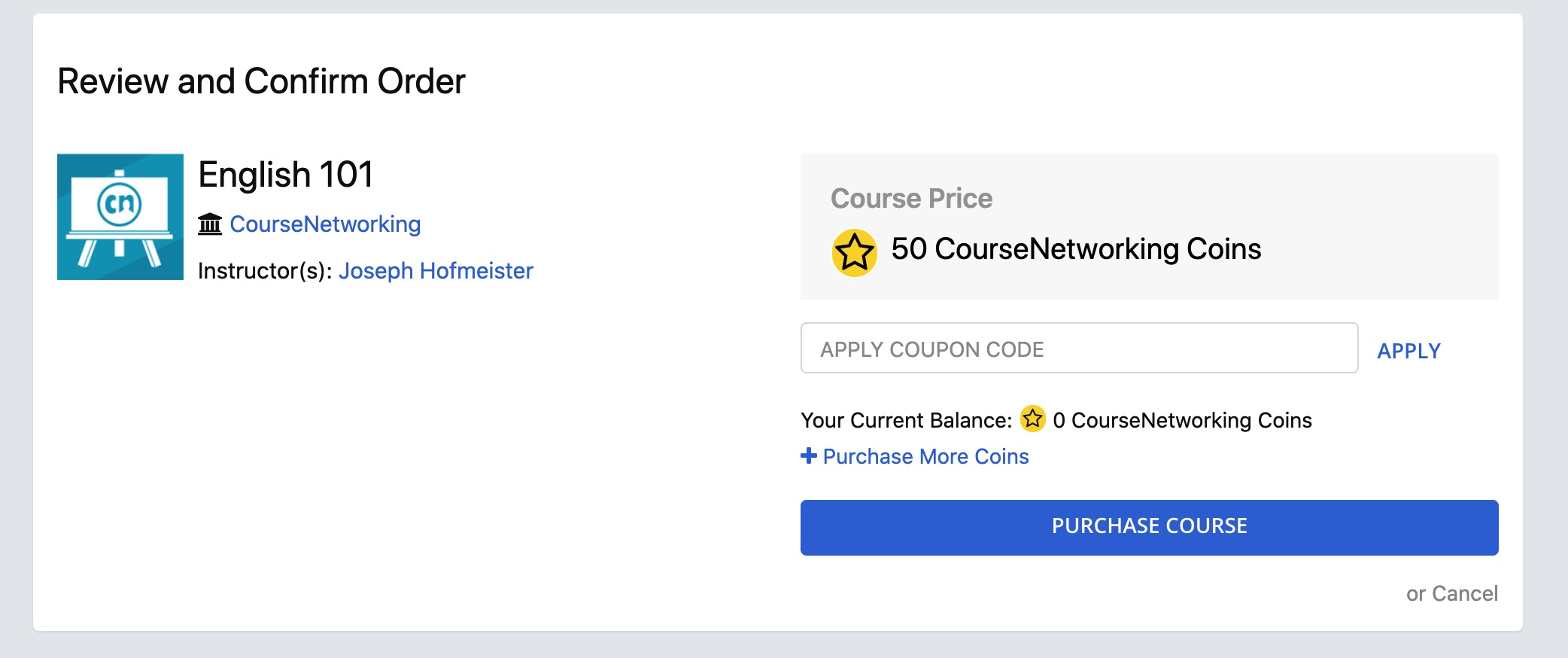 Clicking on
"+
Purchase More Coins" will open a window where they can enter the number of coins they wish to purchase. Once they click on PURCHASE, they will be taken to the external system that is being used to purchase the coins. Once they finalize the purchase there, the user will be taken back to this page where the new coins will be added.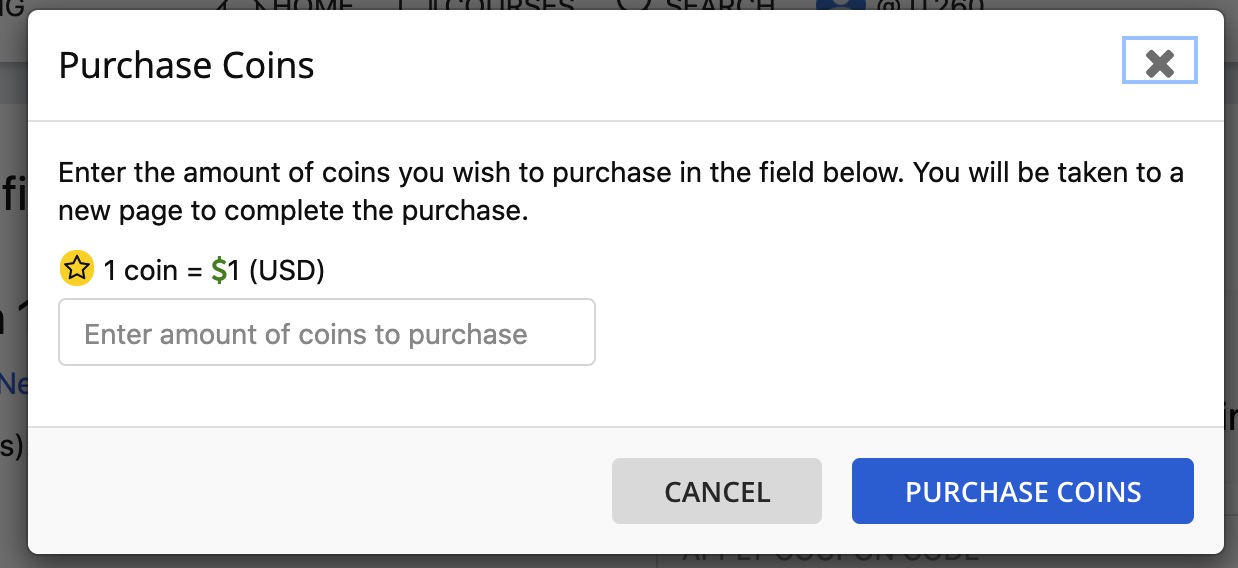 After successfully purchasing a course, CN will send users a confirmation email like this: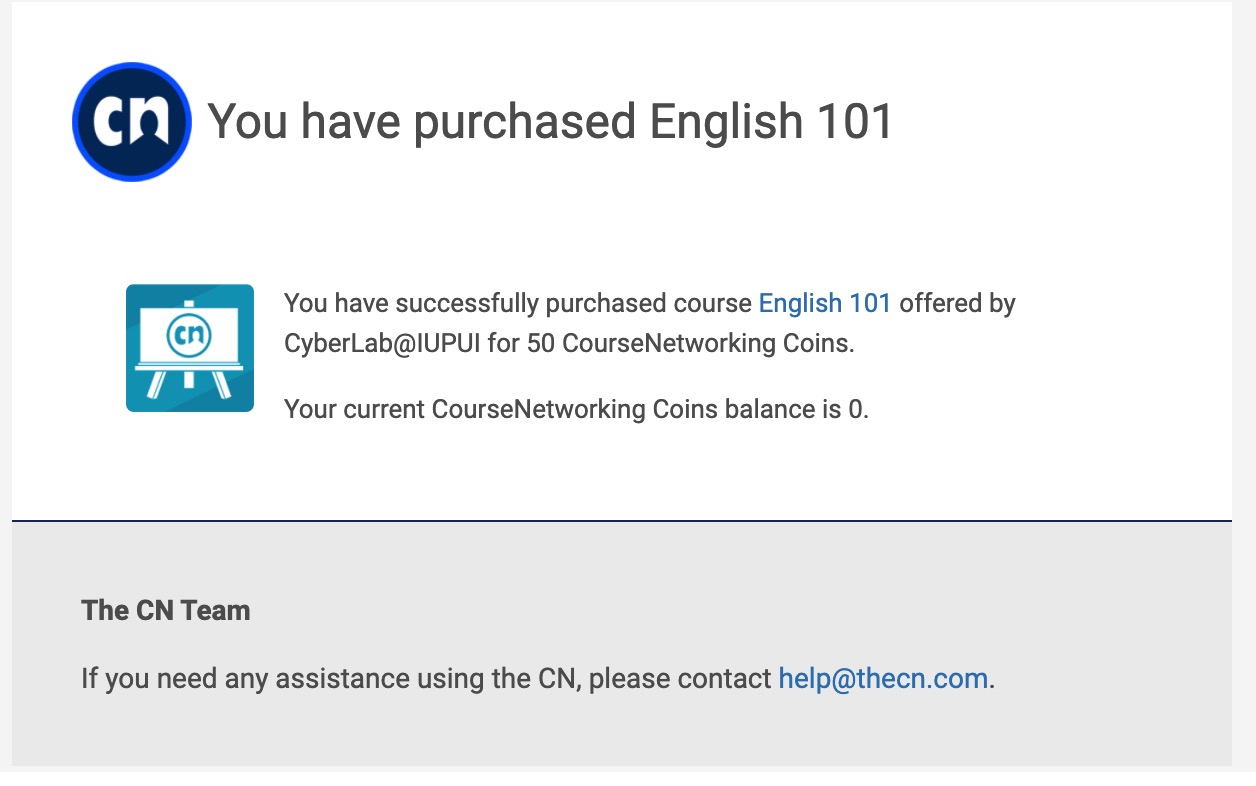 Purchase History from Left Course Menu
The user can view their coin balance from the home page left menu. Next to the balance should be a link that says
"History".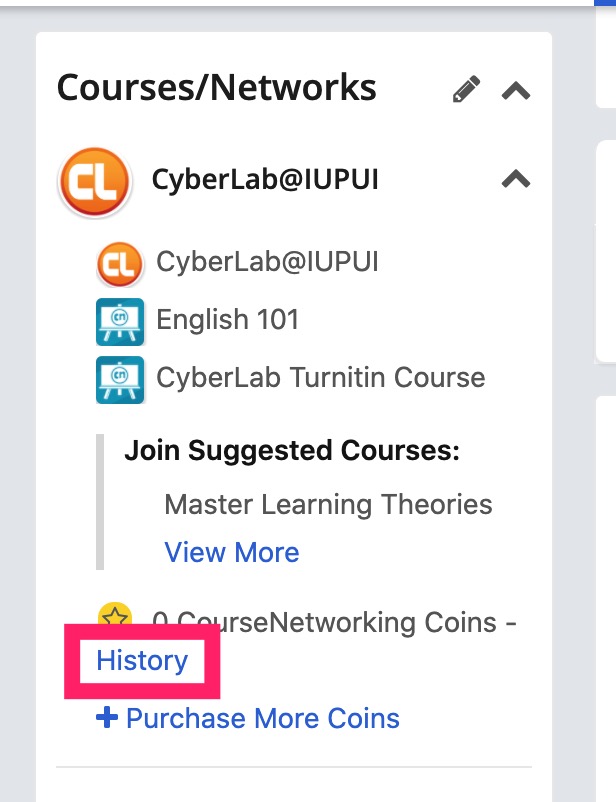 Clicking the History link will pop up a window with the user's purchase history. It should show if they purchased coins or purchased a course, with a link to the course next to it. The date and time of the transaction will also be shown.