CN licensees can easily create an Institution Public Page to promote their organization and courses.
Access Institution Public Page
CN Channel admins can access Institution Public Page from one of these two places:
1. CN Channel > Branding & Customization > Campus CN Site.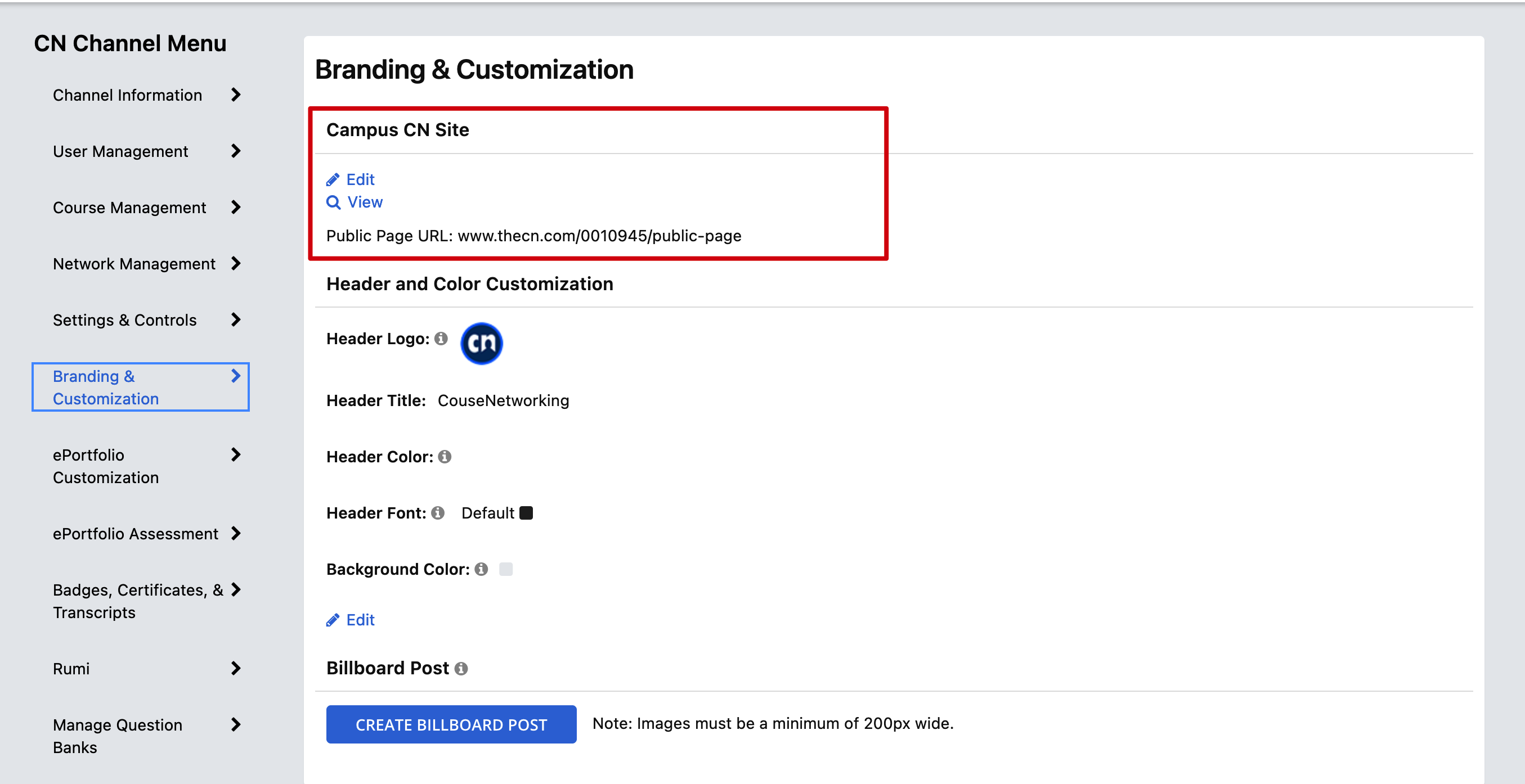 2. Primary Network > Public Page on the left menu > Settings dropdown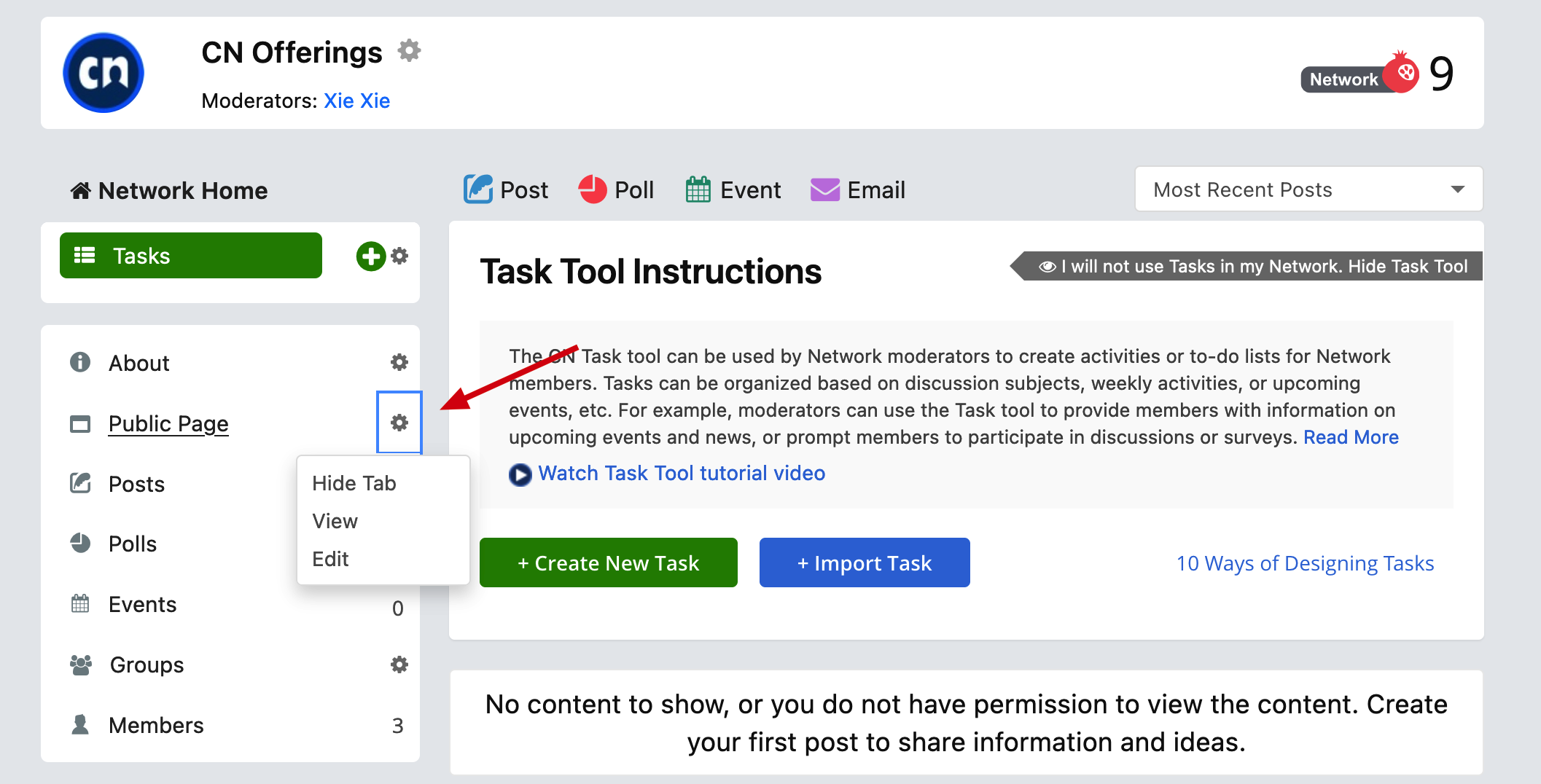 Edit Institution Public Page
Header
1. You may upload a cover image
2. Click "Edit details" to modify the institution/page name, URL, Address (optional), and a brief introduction.
Course Offerings
The Course Offers section is automatically generated once you have an Institution Suggested Course.
1. To suggest a course, go to CN Channel >> Course Management >> Star the course you would like to promote: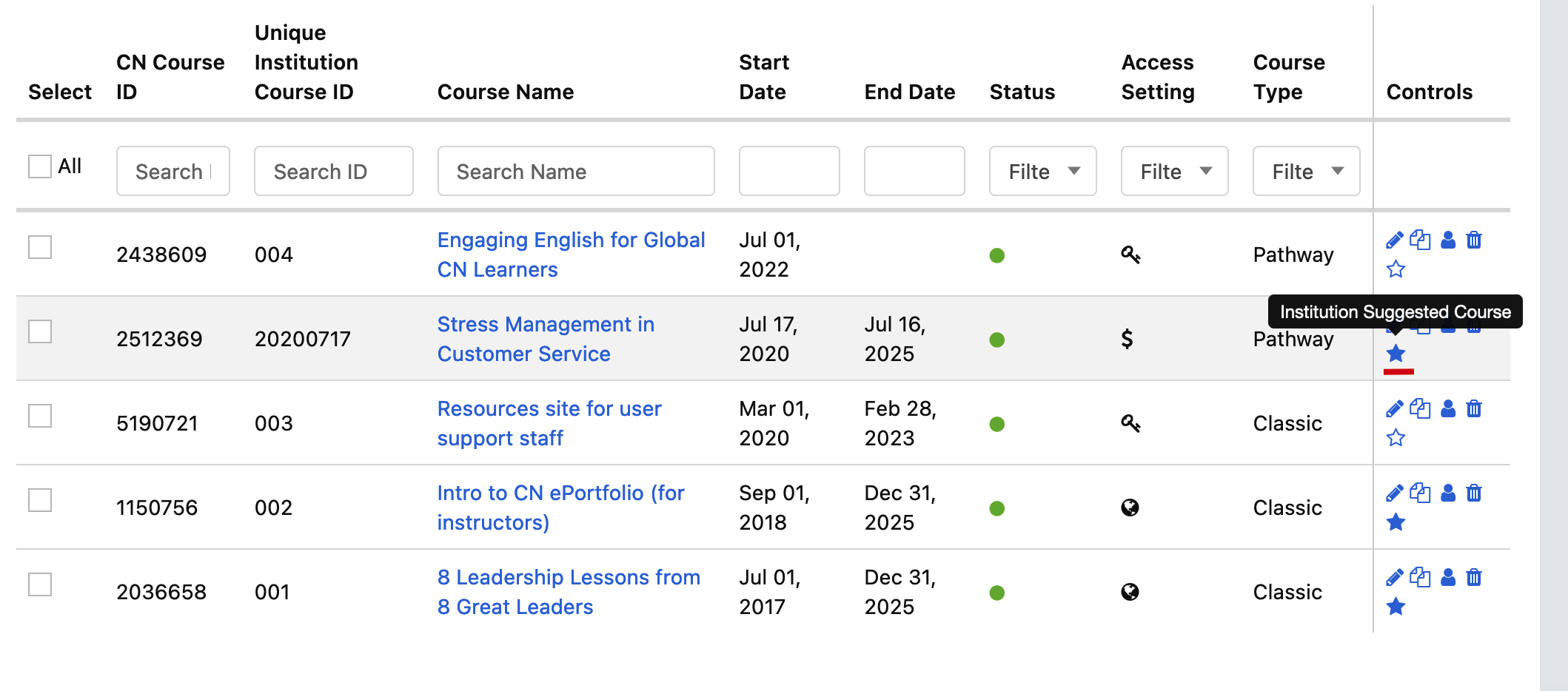 2. Once clicking a hollow star, this pop-up will show. You will need to check the box on the top: Make this course an Institution Suggested Course.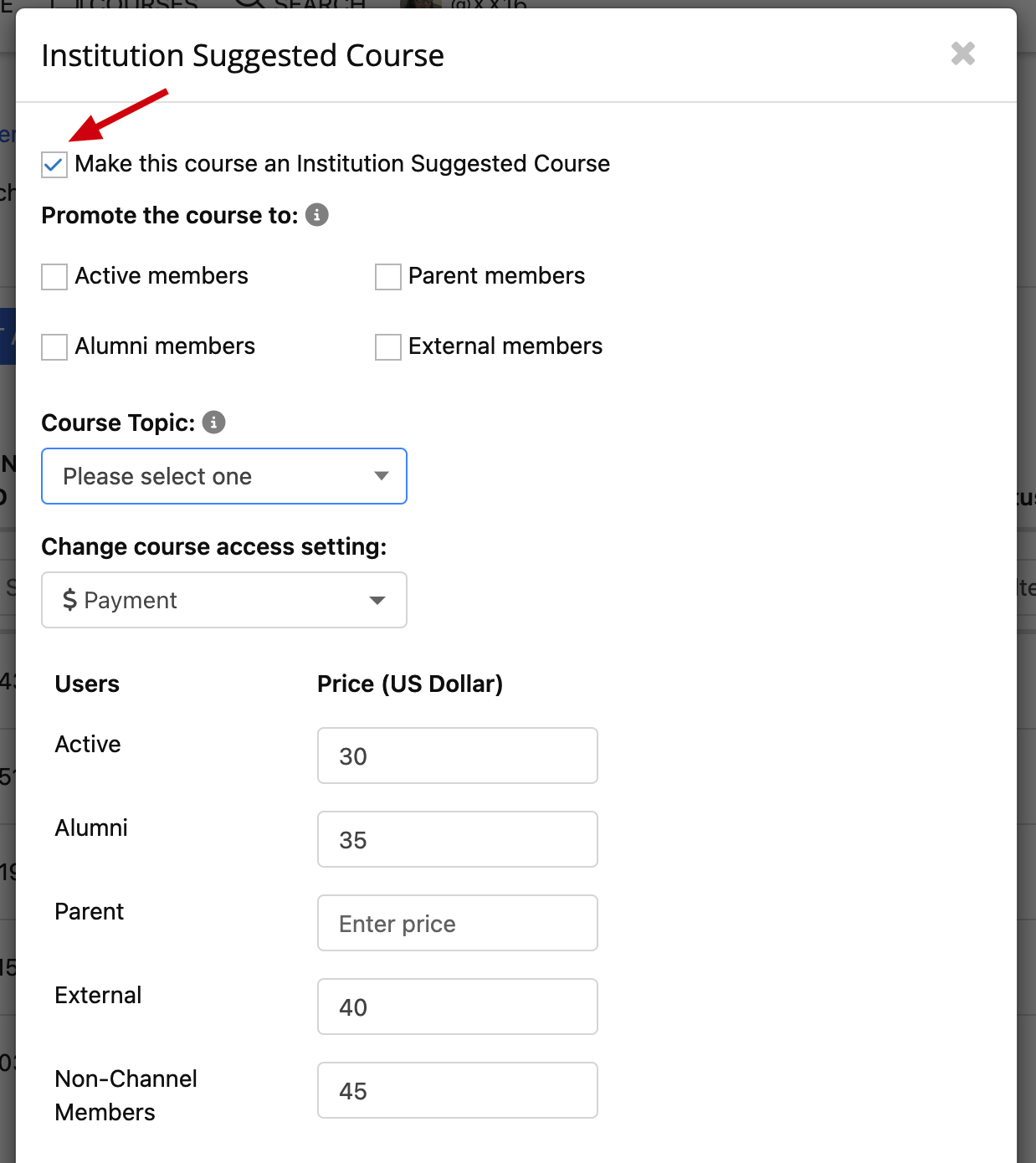 3. Once the box is checked, you will have the following two options: "Promote the course to" and "Course Topic".
Promote the course to is not related to the Institution Public Page, it is to promote this course to the corresponding Channel members on their Courses menu.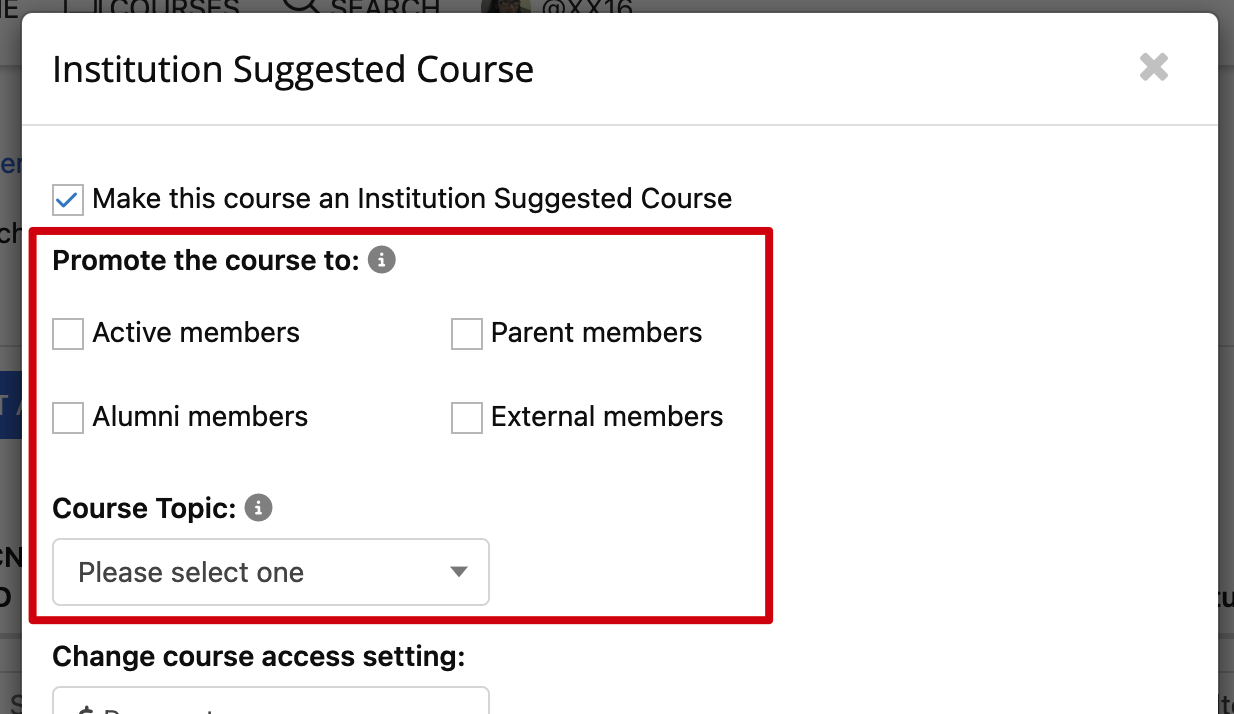 Course Topic will allow visitors on the public page to filter courses based on these topics.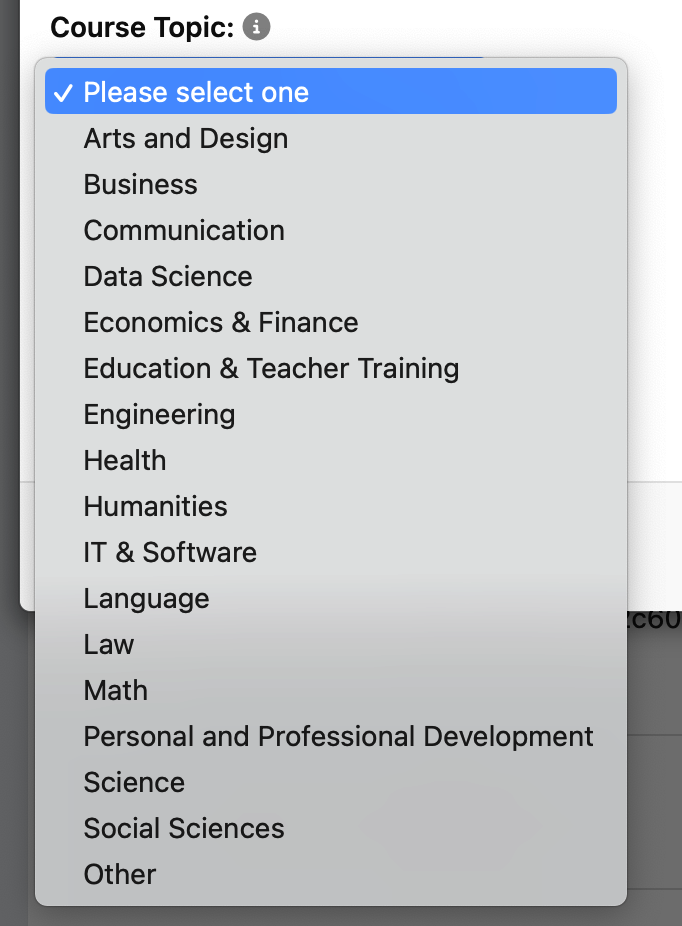 Once a course is starred (the hollow star turns solid), the course will appear under the Course Offerings section on the Institution Public Page. You have the option to add a cover image to make the section attractive. The "View course ->" link takes non-course members to the Course Public Page and takes course members directly inside the course.
Visitors will be able to use the filter options to browse your promoted courses based on their preferences.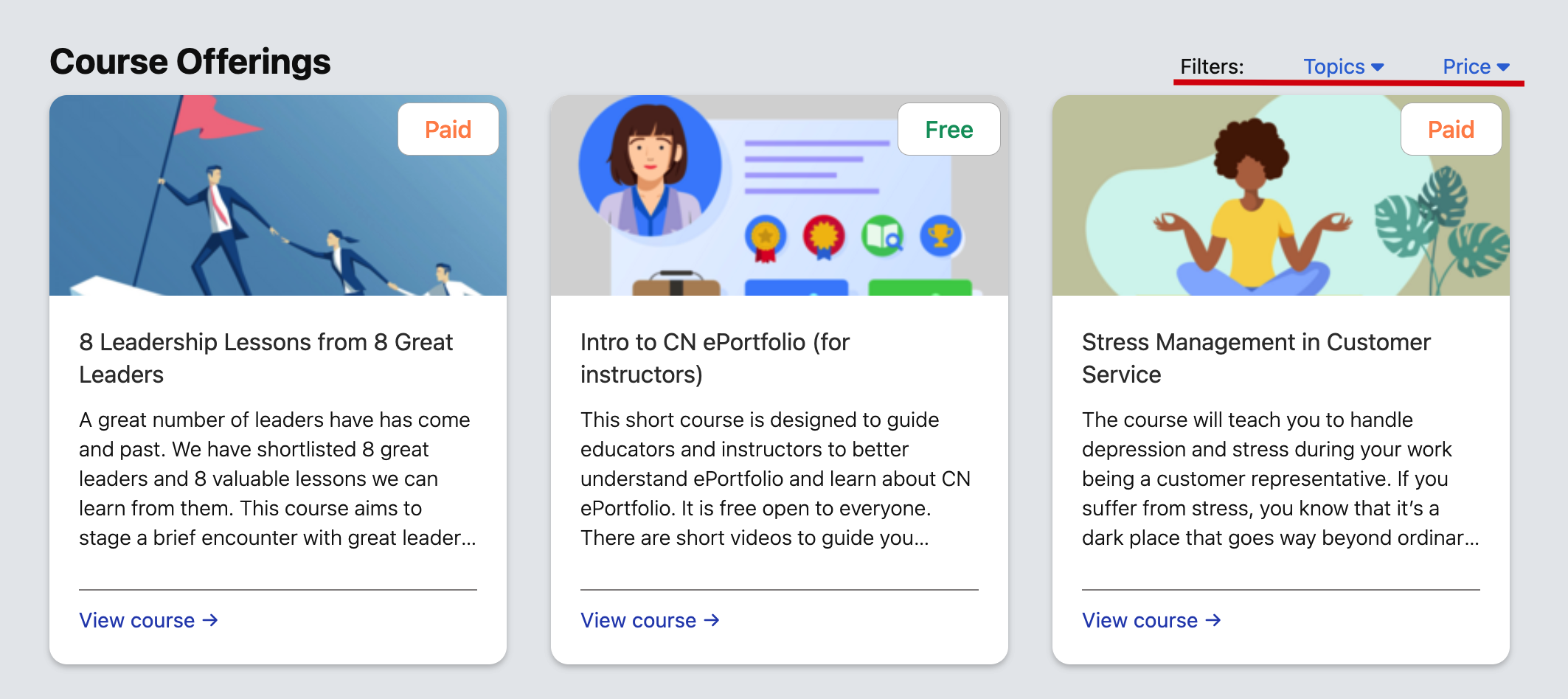 Add New Section
Additional sections can be added. You may add as many sections as needed.

Clicking + Add New Section will take you to edit the section, from the top right of the section body, you can switch from the default simple text editor to the advanced text editor to have more formatting and styling options.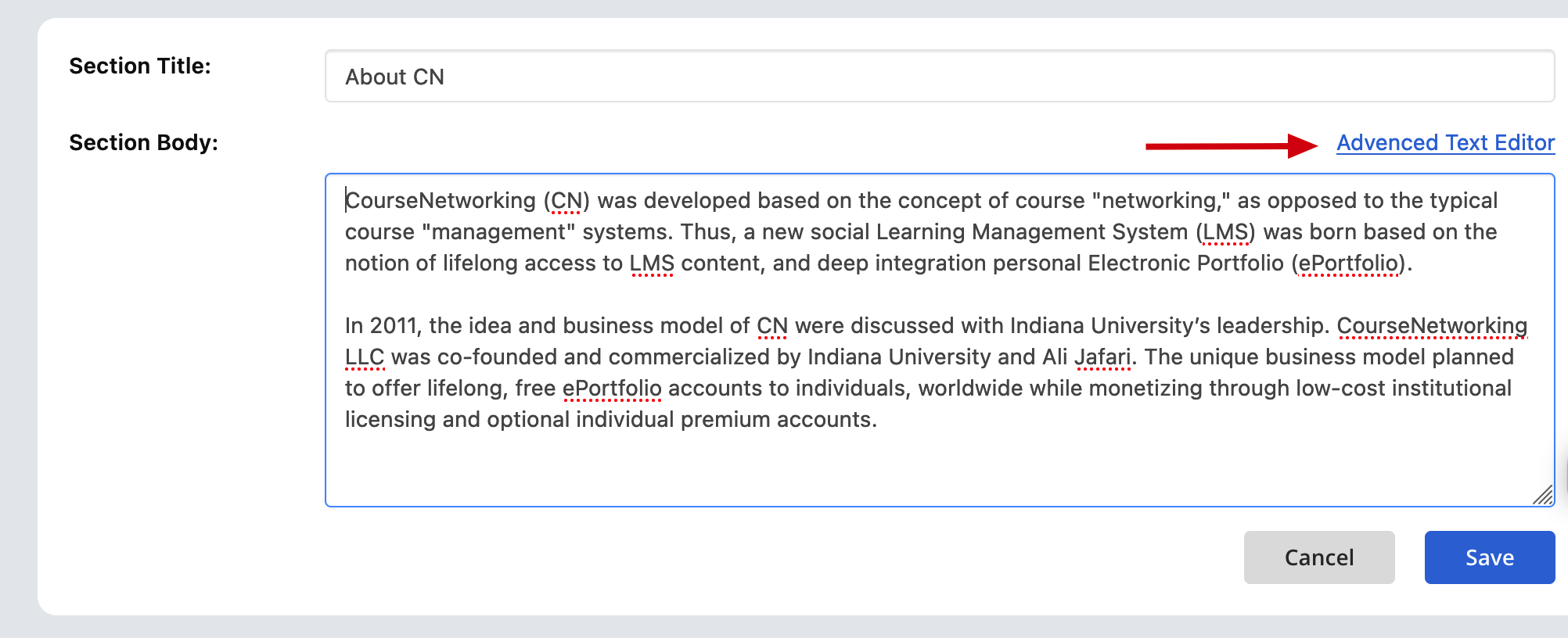 Once a section is created, you can use the management options in the upper right to move the section, edit it, or delete it.
Public View and URL
You can switch to the public view from the "Switch to public view" link in the upper-right corner of the page.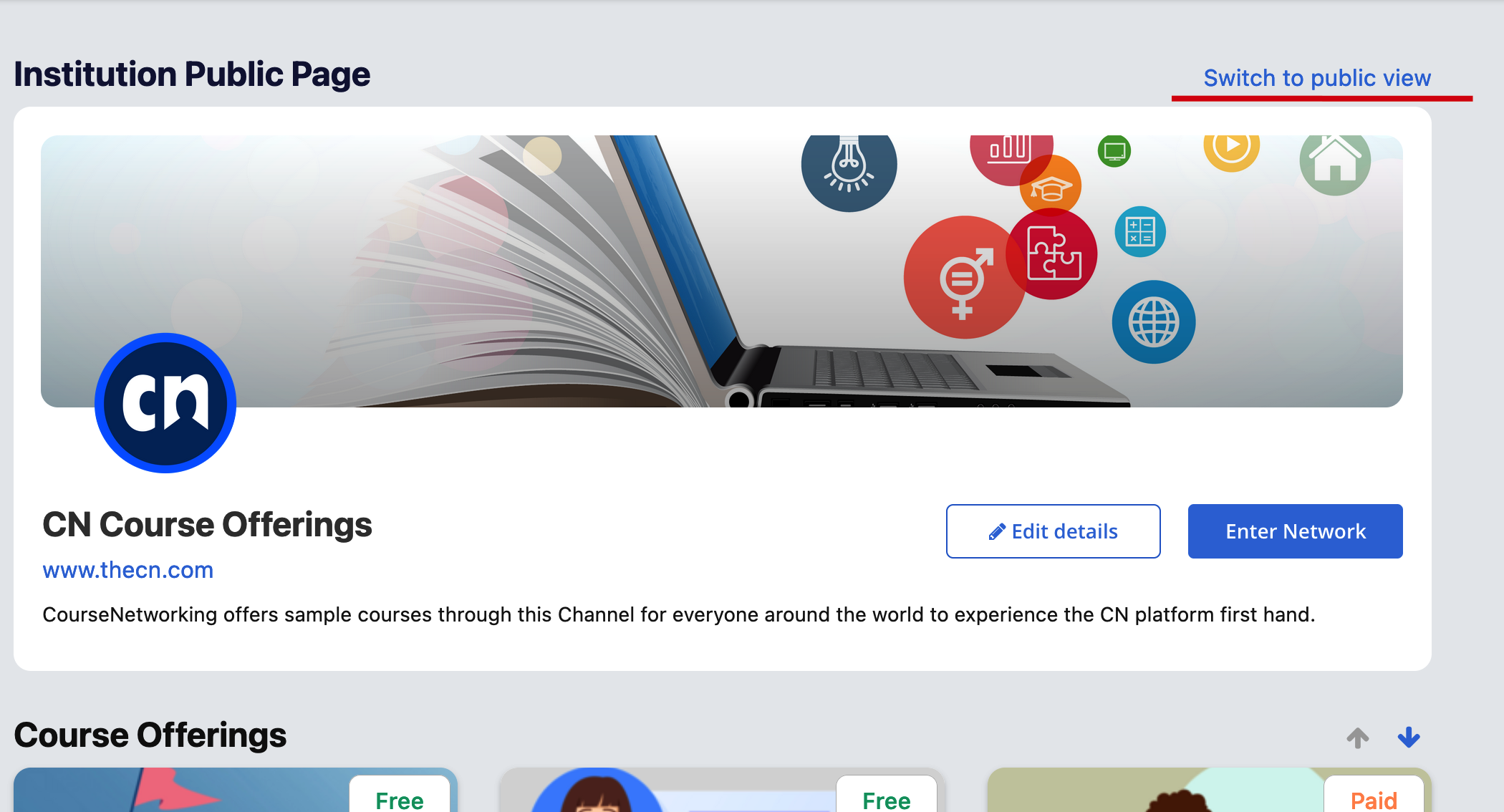 The public URL of the page can be found in the browser URL bar to share with everyone. You may put this URL on your organization's website to attract potential learners.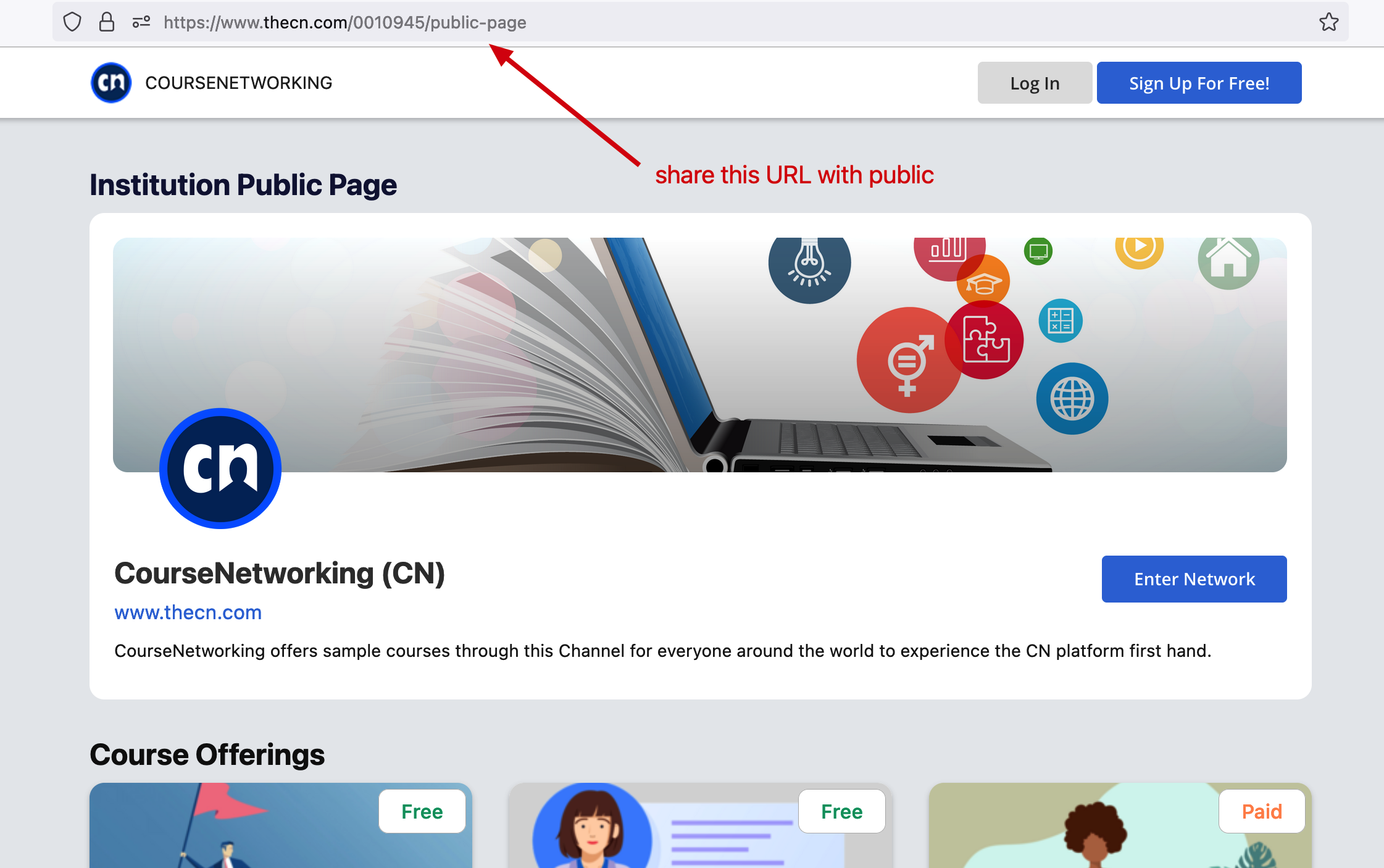 This URL can also be found from CN Channel > Branding & Customization > Campus CN Site.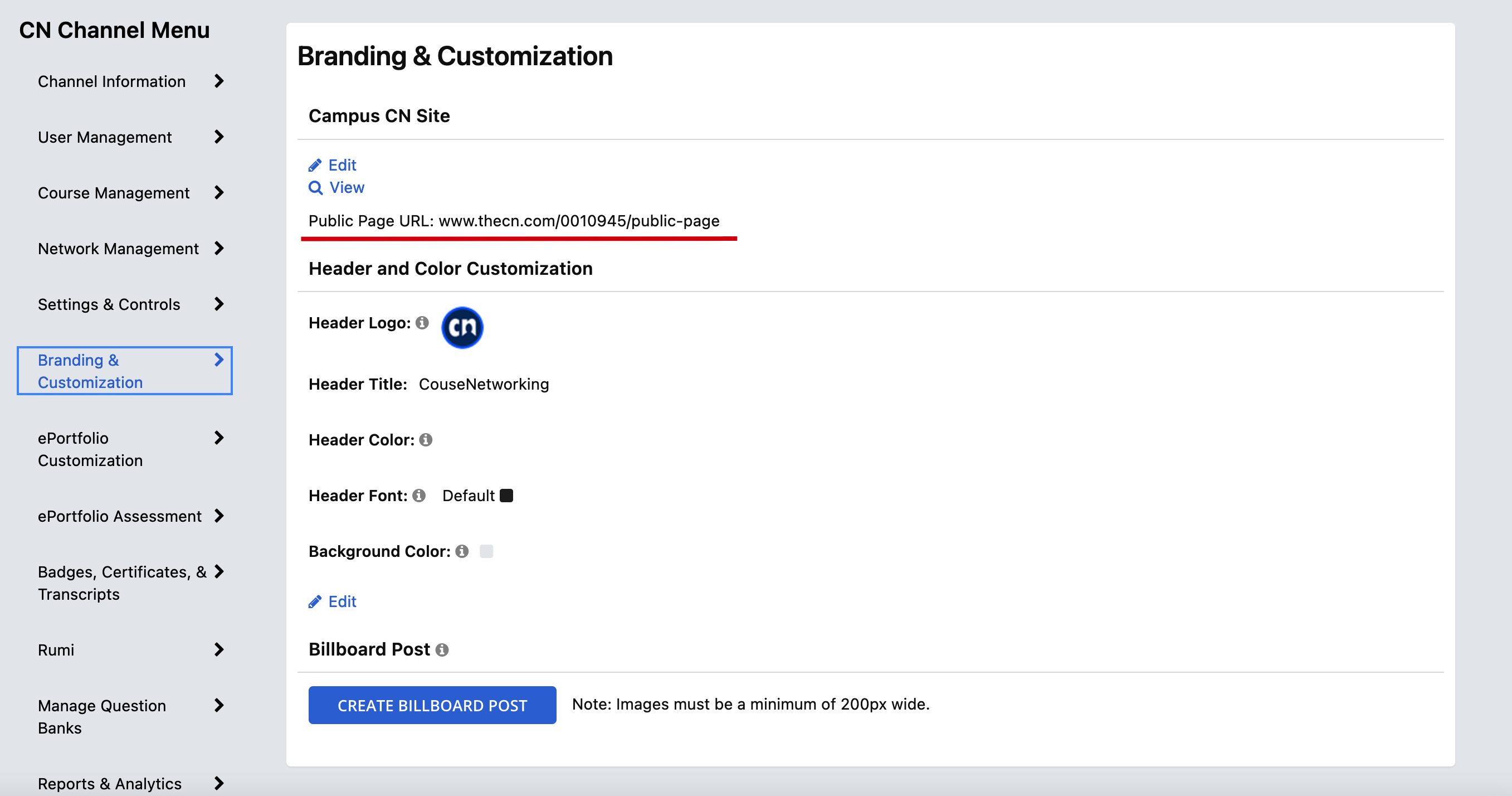 Institution Public Page Example
Feel free to view this example page put together by the CN team: https://www.thecn.com/0010945/public-page