If you want to update your CN password or you don't know your CN password and need to set up one, please follow the guide below:
STEP1: Go to the left menu and choose "Set Up/Change Password"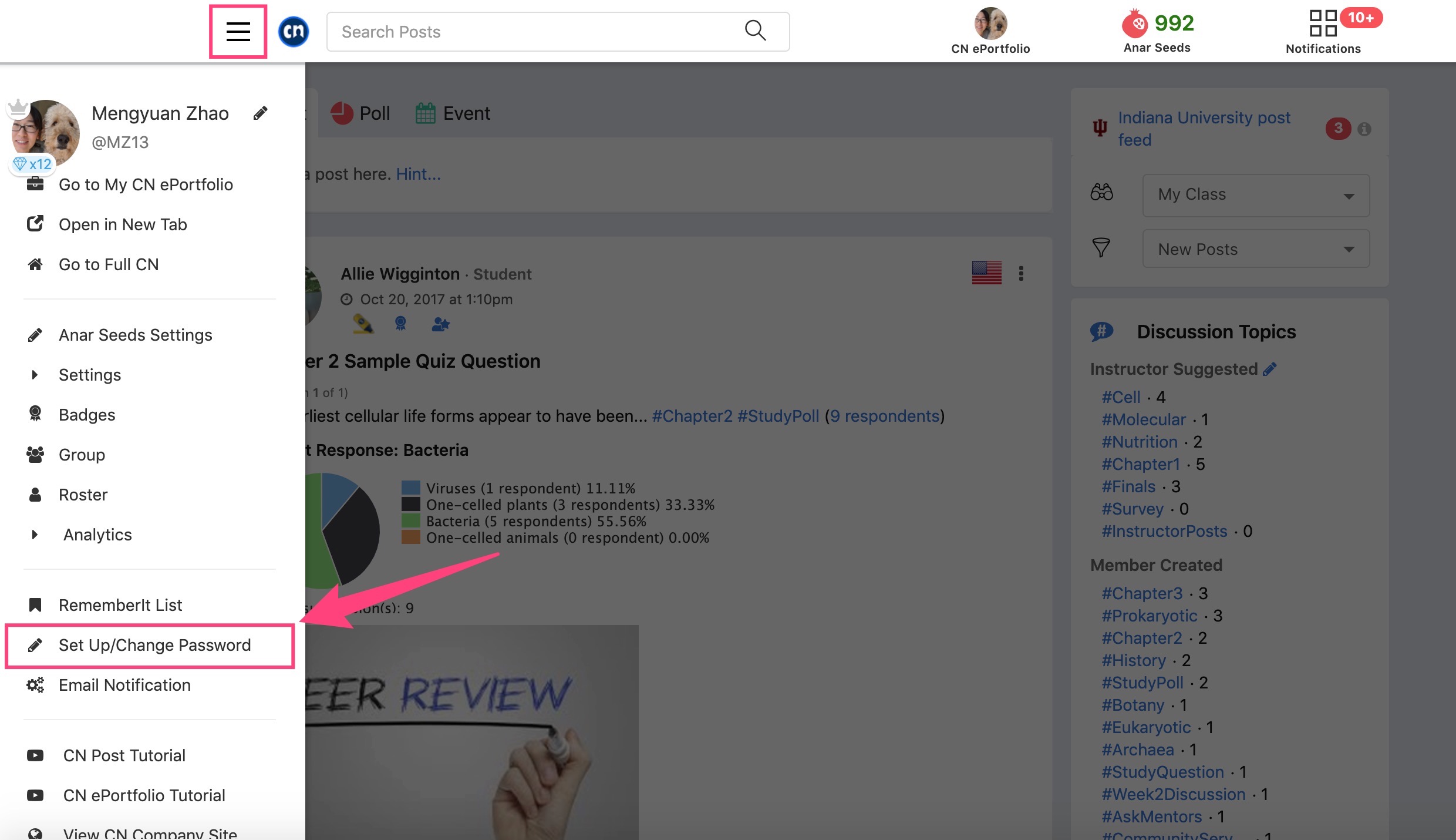 STEP2:
To change your CN password, fill out this form and click SAVE.

To set up a CN Password, click the blue link. CN will send you an email to reset the password.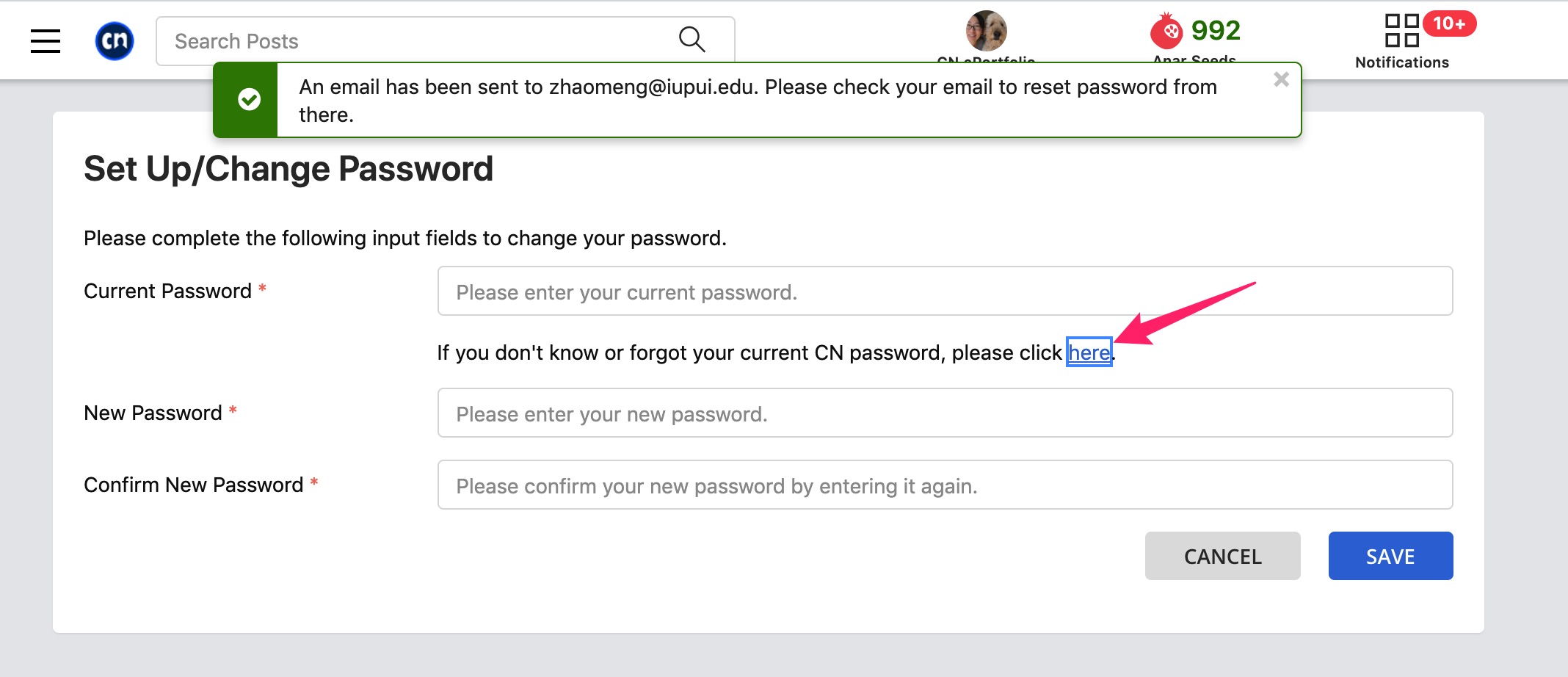 In this email, click the reset password link to set up a new password. Then you will have a CN password. Use it with your email address or CN number, you will be able to log in full CN and the CN mobile web app.